DWR Textiles.
Basket Weave | Bouclé | Broad Weave | Cotton Twill
Ducale Wool | Lama Tweed | Linen Weave | Pebble Weave | Textured Stripe
Design Within Reach textiles are created by one of the largest and
most widely respected mills in Italy. For nearly 60 years, this family-
run business has been producing exceptional textiles by blending
design, research, cutting-edge technologies and artisanal techniques.
We chose to work with this mill because we know our customers
expect and deserve the special care and commitment it puts into
every bolt of fabric.
Maharam Divina Melange | Maharam Milestone
The work of a fourth-generation family-run
business, Maharam fabrics have been
available to – and loved by – DWR customers
for many years. Maharam Design Studio is
responsible for the development of an
extensive collection of innovative textiles
created through the exploration of material
and technique. Based in New York, Maharam
also works with the Danish company Kvadrat
to better serve the global design community.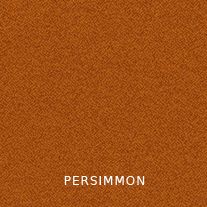 Maharam Divina Melange
Did you know that a single wool fiber can bend 20,000 times without breaking? What's also amazing is that even after that endurance test, it's still the belle of the ball, elegantly upholstering furniture tall and wide. The combination of high performance and coziness in these cable-like strands is what makes wool so unique and so at home in your home.
Maharam Milestone
Twisted fibers intermixed with an eco-twist, Maharam Milestone is made with 78% post-industrial recycled polyester and has a PFOA-free stain-resistant finish. Contributing to its nonpattern pattern, each of its colors is a blend of two differently colored yarns, giving Milestone depth and texture that goes on for – you got it – miles. What could be better for a timeless classic?