IN THE STUDIO WITH
Artist Arielle Zamora
Portland, Oregon, artist Arielle Zamora's artworks are characterized by a rigorous geometry, with orderly shapes and carefully etched lines counterbalanced by inviting colors and rounded forms. This intriguing dynamic is echoed in Arielle's multitalented pursuits as well: Not only is she a successful painter, she also has a business growing and arranging flowers. In her artwork, "I'm really inspired by architecture," says Arielle. "I love clean lines and order; I'm inspired by windows and the repetition that creates a grid. I feel like my art has windows. Floral arranging feeds the other part of my brain, the intuitive and organic side. It's more playful, more wild."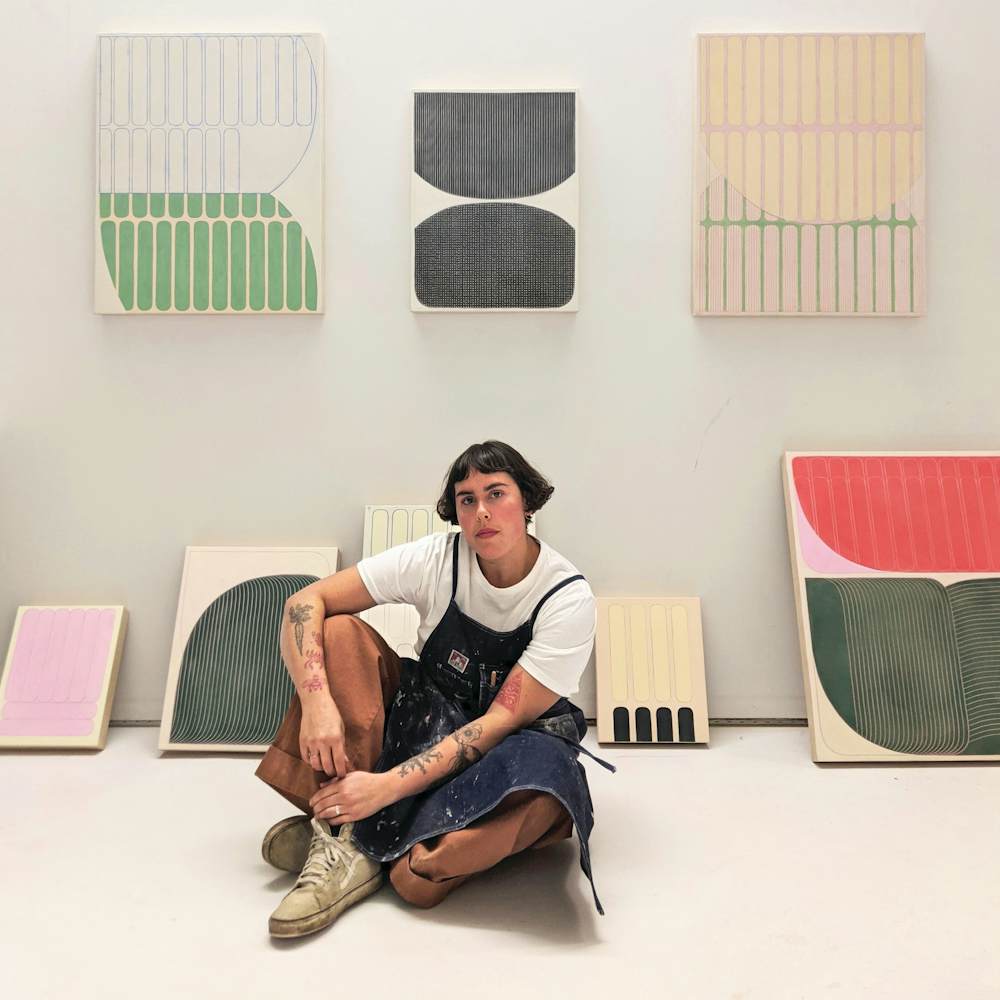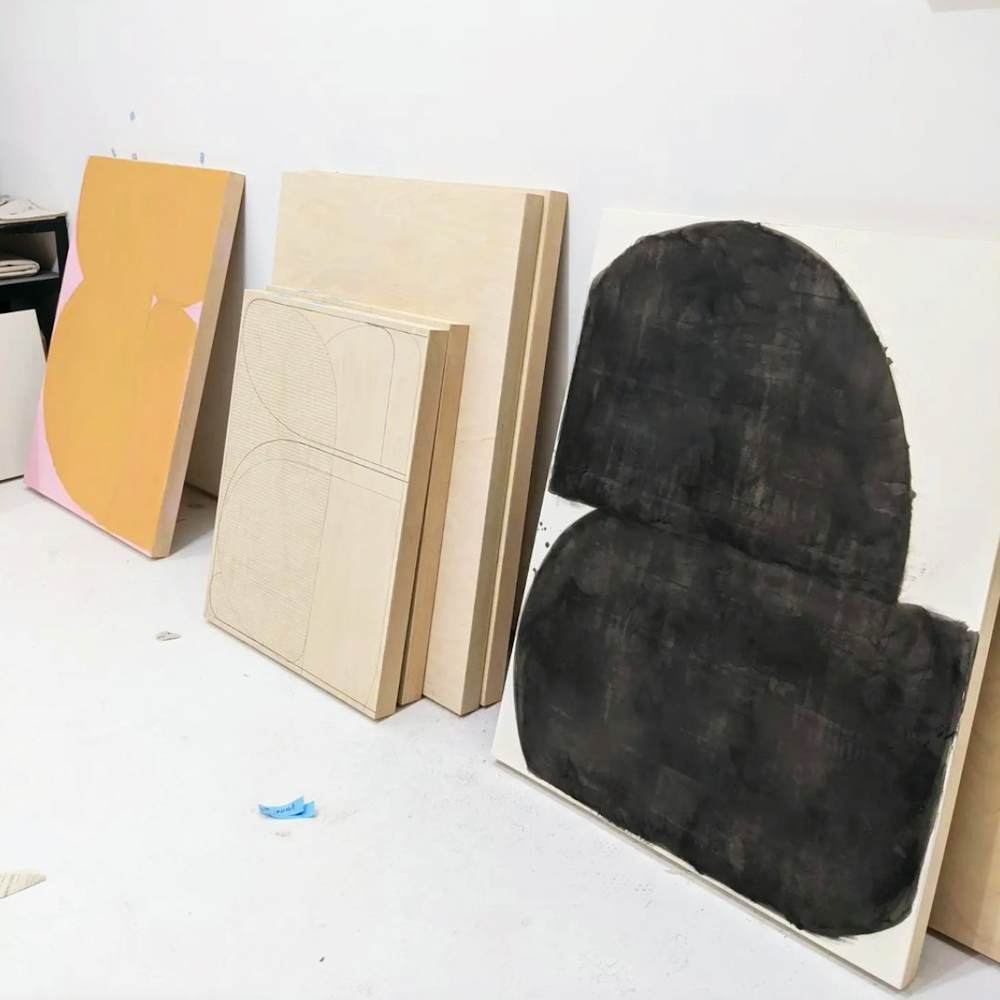 An unusual foundation
Arielle paints on wooden panels, using joint compound as the base instead of gesso. "I sand the joint compound, sometimes I tint it using house paint, and then I can etch into it to make lines," she says. This malleable 3-D medium adds a subtle layer of texture to her paintings.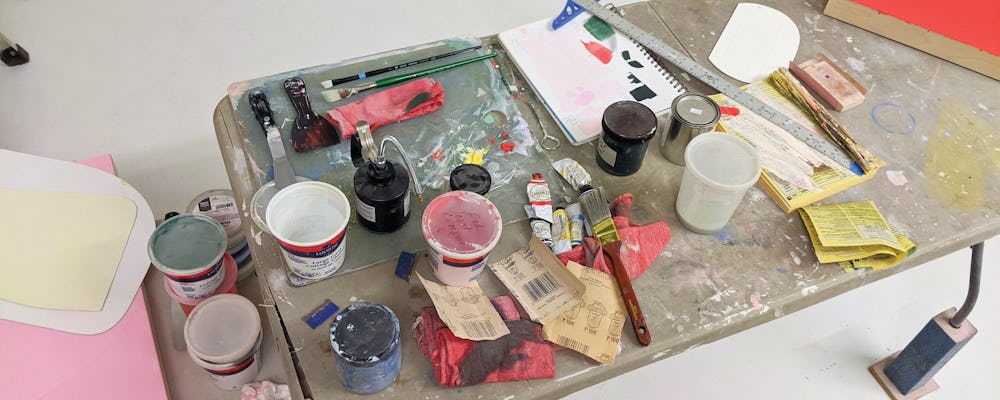 "There are straight lines and curved lines, and then there are 'accidental lines.' In my head I want it to be perfect, but you have to let those accidents happen – it shows this was made by a person, not a machine." – Arielle Zamora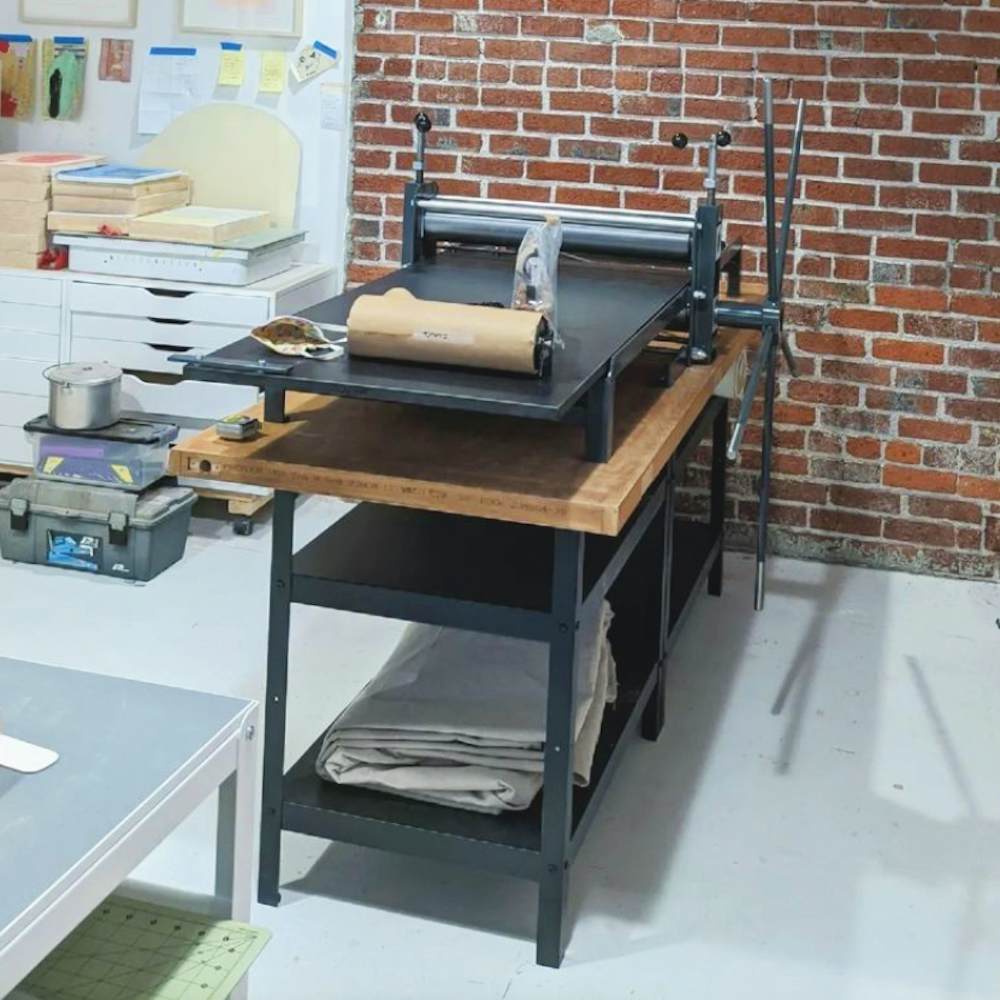 Hot off the press
Arielle's studio is in an old brick building that was originally a mill, then a factory, and now houses artists' studios. She has her own printing press for creating monotypes. For these prints, she cuts shapes out of thin Plexiglas, inks the shapes, and sends them through the press with paper to create individual prints. Her Uprise Art pieces at DWR are prints of those monotypes.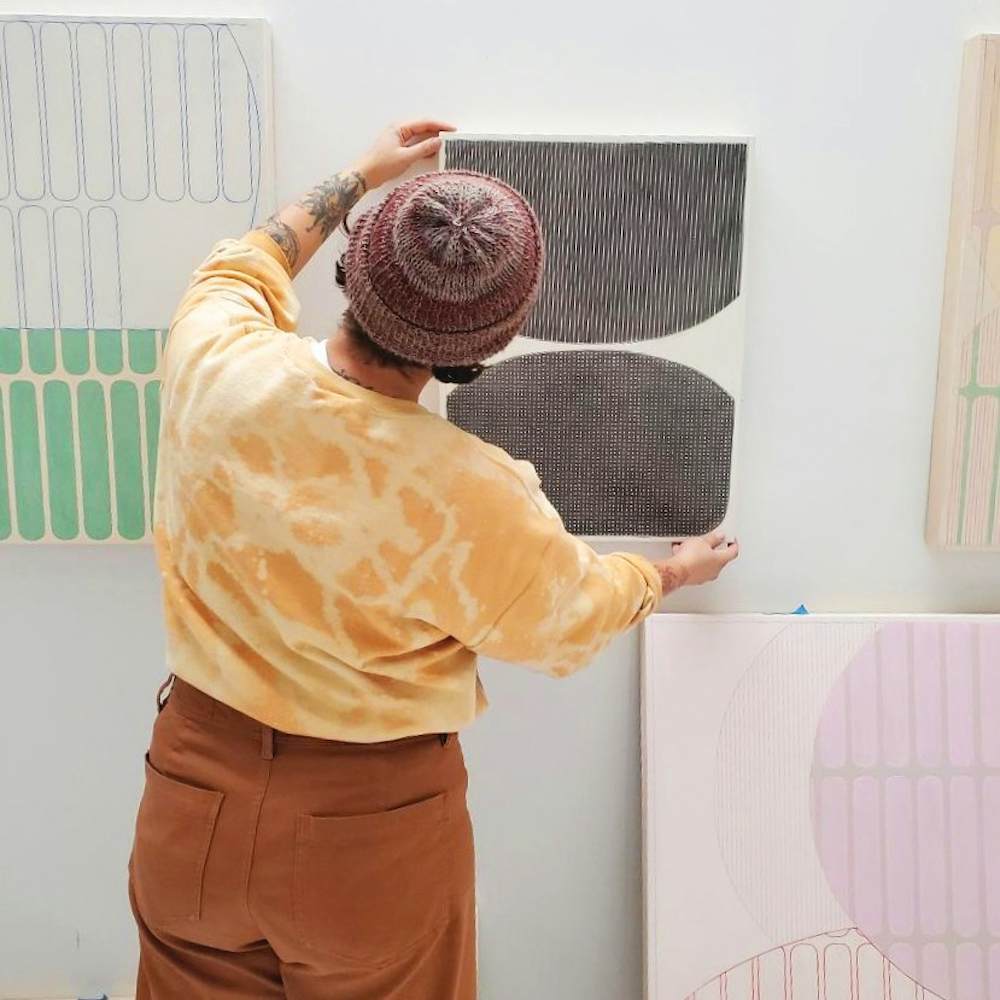 Color studies
"Sometimes I'm inspired by my flowers – I might make a painting based on the interesting color relationships in a floral still life. I'm also inspired by the negative space between buildings and objects," says Arielle. "There are certain colors I'm drawn to, but I'm constantly pushing myself to explore colors and not get too stuck."