Price reduced from

$2,945.00

to
$1,472.50
50% off
Price reduced from

$2,945.00

to
$1,472.50
50% off
Techniques used to weave kilims and dhurries come together to create a new kind of rug
Nuanced texture and pattern result from the tension between the warp and weft
Available in three colorways
Shipping Options
Return Options
Not satisfied with your purchase? We'll work with you to make it right. Contact us within three (3) days of your order's delivery.
Learn more
.
Final sale items are sold as is without warranties.
Nuanced nature —
A blend of traditional techniques come together to form a new texture in each one-of-a-kind, handmade Telares Rug.
Details
Details
Rich texture
Handwoven of 100% Afghan wool, the Telares Rug (2020) explores a new approach to weaving. In designing this rug, designer Jaime Hayon deftly combined different techniques used in kilims and dhurries to create a beautiful rug with depth, rich texture, and nuanced pattern. Due to its handcrafted nature and natural materials used, each rug is one-of-a-kind. Made in India.
Techniques used to weave kilims and dhurries come together to create a new kind of rug.
Nuanced texture and pattern result from the tension between the warp and weft.
Available in three colorways.
Made in India.
Brand
General Dimensions
Product Weight

17.6 lbs
Box Dimensions

4.724" H 4.724" W 70.866" D
Assembly

Comes fully assembled
Warranty

Final sale items are sold as is without warranties.
Clearance Policies

All sales are final on items that display a "final sale" badge, with the exception of damaged, defective, or incorrect items. If there's a problem with your order, please contact us for assistance within three (3) days of receipt at 1.800.944.2233 or service@dwr.com. Final sale items are excluded from all price adjustments.
5'7" x 7'10"
Height (in): .2
Width (in): 67
Depth (in): 94
Weight (lbs): 17.6
6'7" x 9'10"
Height (in): .2
Width (in): 79
Depth (in): 118
Weight (lbs): 19.8
9'10" x 13'1"
Height (in): .2
Width (in): 118
Depth (in): 157
Weight (lbs): 39.6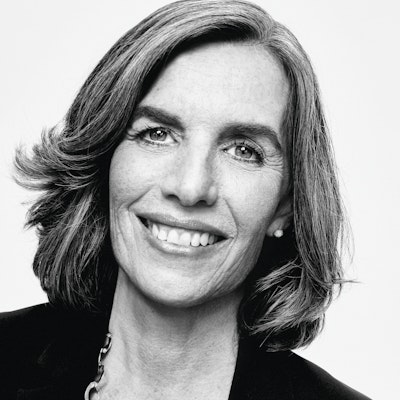 Nani Marquina
"My job is chasing beauty," Nani Marquina told DWR in 2007. "The fullest place where you can find beauty is in nature. I love to stare at spectacular landscapes." A common thread that runs through her innovative and conceptual floor coverings, the natural world – its shapes, colors and textures – has informed Marquina's work since she launched her company in 1987.
More on Nani Marquina
Jaime Hayon
Jaime Hayon has distinguished himself among a new generation of artist-designers with a style that's playful, unexpected and a little flamboyant. His work spans fine art, interiors and functional design that is never merely functional. And in true next-generation fashion, Hayon is his own design creation, regularly including himself in photos of his work.
More on Jaime Hayon