Nelson Fernando The Fish Wall Clock
Nelson Fernando The Fish Wall Clock
Estimated Arrival:
Estimated Arrival: November 04 - November 08
Shipping Options
Return Options
Not satisfied with your purchase? We'll work with you to make it right. Contact us within three (3) days of your order's delivery.
Learn more
.
5-year warranty (terms and conditions may vary)
Details
Details
Fernando the Fish (1965) is one in the Zoo Timer collection of children's clocks designed by George Nelson Associates for the Howard Miller Clock Company. Nelson Associates, first launched as a studio by George Nelson in 1949 in New York City, employed some of the most celebrated designers of the time, including Bill Cannan, Lance Wyman, Jerry Serapachello and Roger Zimmerman, the team who worked on the six clocks in the original Zoo Timer collection. Until its closure in the mid-1980s, the company designed a range of products for many clients, including Herman Miller, Inc., which was established in 1923 by Howard Miller's brother-in-law, D.J. De Pree. A bit of family history: De Pree also founded the Herman Miller Clock Company in 1926 but turned it over in 1937 to Howard, who renamed it. As for the identity of Herman Miller, he was Howard's father and De Pree's father-in-law. The Miller companies are not affiliated but stand across the street from one another in Zeeland, Mich. This is an authentic Nelson Clock, produced by Vitra Design Museum. Uses one AA battery (included). Made in Poland.
Brand
General Dimensions
Box Dimensions
Assembly

Comes fully assembled
Warranty

5-year warranty (terms and conditions may vary)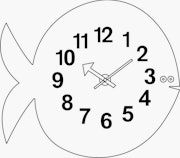 Nelson Fernando The Fish Wall Clock
Height (in): 9.45
Width (in): 10.63
Depth (in): 0.79
Multi-colored print on plywood

High-grade quartz clockwork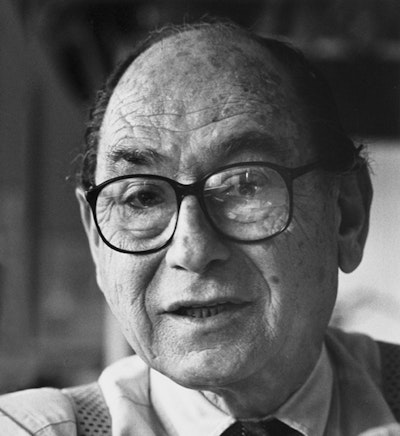 George Nelson
Possessing one of the most inventive minds of the 20th century, George Nelson was the rare person who can envision what isn't there yet. Nelson felt that designers must be "aware of the consequences of their actions on people and society and thus cultivate a broad base of knowledge and understanding."
More on George Nelson