Price reduced from

C$ 105.00

to
C$ 78.75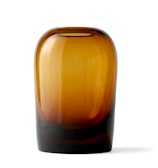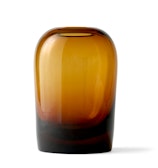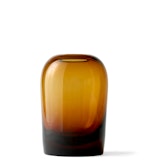 Price reduced from

C$ 105.00

to
C$ 78.75
Estimated Arrival:
Available to ship in: 4 weeks
Shipping Options
Return Options
Not satisfied with your purchase? We'll work with you to make it right. Contact us within three (3) days of your order's delivery.
Learn more
.
DWR honors a one (1) year warranty on all products. Brand-specific warranties may extend to longer periods.
Details
Details
Working out of their own design studio in Oslo, Norway, designers Torbjørn Anderssen and Espen Voll create furniture, textiles and interiors that are richly inspired by their surroundings. "Doing creative work is like having another pair of glasses on," says Anderssen, "and it changes the way you perceive the world around you." The idea behind Troll Vase (2018) started as a study of the properties of glass – examining how the intensity of color changes depending on the thickness of the material. The result is a vase featuring a dynamic change of thickness throughout, from solid-colored base to transparent bubble-like top. Troll takes its name from a painting by famed Norwegian artist Theodor Kittelsen, depicting a mythological water spirit, Nøkken, rising from the dark waters of a forest pond. Made in China.
| | |
| --- | --- |
| Brand | Menu |
| General Dimensions | |
| Box Dimensions | |
| Assembly | Comes fully assembled |
| Warranty | DWR honors a one (1) year warranty on all products. Brand-specific warranties may extend to longer periods. |
Medium
Height (in): 4.7
Diameter (in): 5.5
Large
Height (in): 7.5
Diameter (in): 5.1
Extra Large
Height (in): 12.6
Diameter (in): 8.7