Flemming Busk's career began in grammar school art class, where he fanned an early spark encouraged within his family by a father who loved to paint and a grandmother who dabbled in painting and crafts. By high school, Busk was drawing furniture in his notebooks. He went on to earn a master's in architecture and design from the Aarhus School of Architecture in Aarhus, Denmark.

Stephan Hertzog's early creative interests were also encouraged at home. Following high school, Hertzog received a technical degree in garment engineering at TEKO in Herning, Denmark (now VIA University College). Originally intending to study fashion design, he started to work on the production side of the industry, where he continued for 10 years before partnering with Flemming Busk.

The duo founded Busk+Hertzog in Denmark in 2000, with a focus on product and furniture design and a shared vision of revitalization. "The industry in Denmark was dominated by the old 'big' names of Danish design, with an overweight of designs from the golden age. We want to design products of our age, how people live, work, think and feel today, with an emphasis on thinking outside national borders and culture." They moved in 2009 to the London design district of Clerkenwell, then in 2014 to Lisbon, where they now reside.

As they bring their designs to life, Busk and Hertzog believe that every product has a story. "Everything originates from something. We have designed a stacking chair starting from the backside, because that's from where you see a stacking chair most of the time. The shape of an upholstered bench has come from studying how people interact with each other in public spaces, and we have designed lounge chairs where the shape is inspired by the architecture it is going to be a part of."

Each product's story begins with a why – the reason behind the design. "We always start with an analysis of what the purpose of the new design is that has practical, commercial and aesthetic considerations." Decorative elements are not without utility. "We believe in having a clear and clean design language, where decorations are an outcome of functional considerations, and shapes on forms are not only pleasing to the eye but also integrated features of the product."

Busk+Hertzog's simple yet sculptural Softsquare (2016) and Softbench (2014) give the traditional pouf a twist. The designers believe that by rounding the corners to soften the shapes and working with the stitching details, they've created products distinctive enough to stand out, with clean and lasting designs that work in almost any setting.

In 2008, Busk and Hertzog received the Danish Furniture Award, given to designers who have made a special contribution to the Danish design industry, a distinction shared with Arne Jacobsen, Verner Panton and Poul Kjærholm. Several Busk+Hertzog designs are in the permanent collections of museums worldwide, including the Danish Museum of Art and Design, and have been placed in the Royal House of Norway in Oslo, the Norwegian Embassy in Helsinki and The Modern restaurant at MoMA in New York.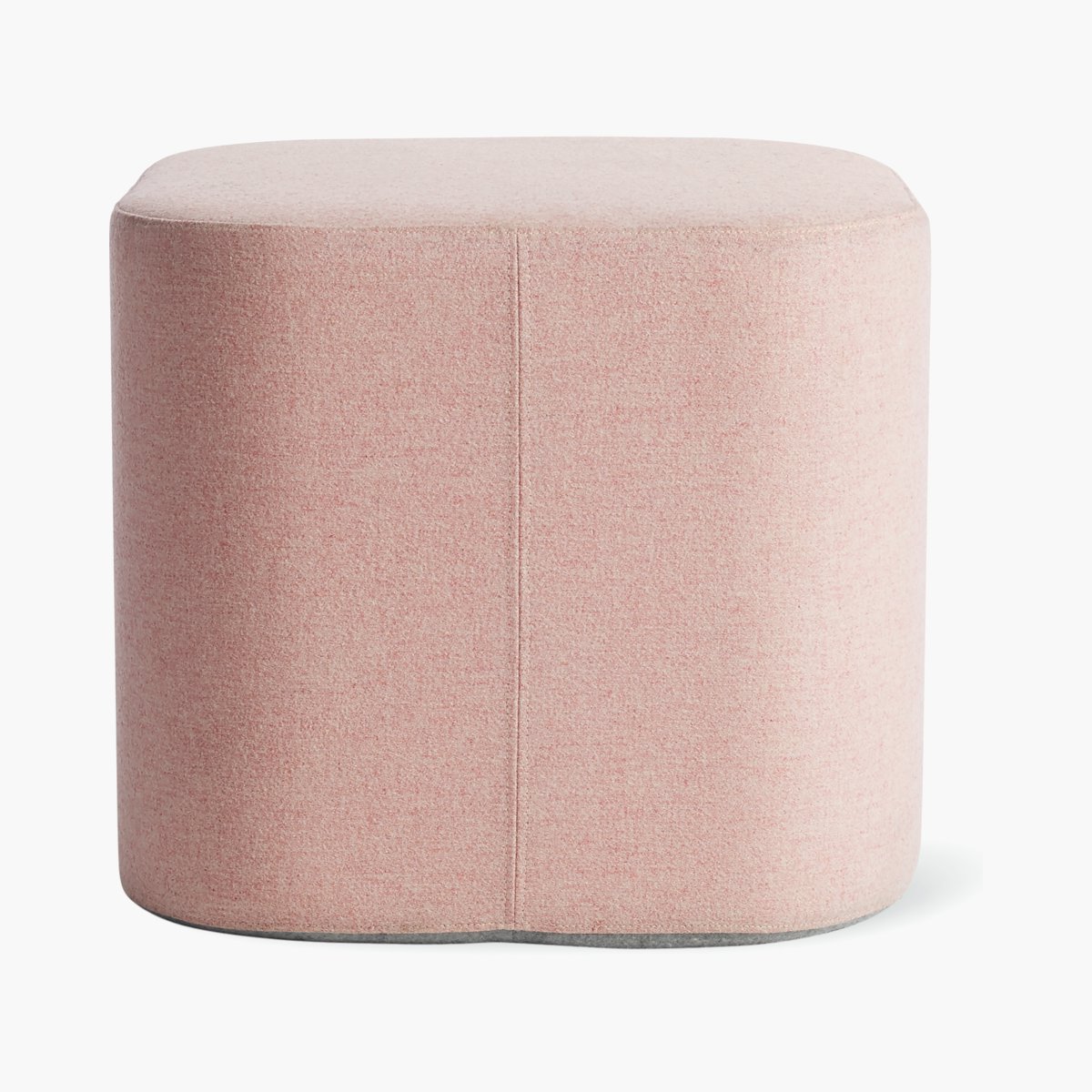 Softsquare
Softline
C$ 705.00

-

C$ 1,200.00
C$ 564.00

-

C$ 1,200.00
up to 20% off