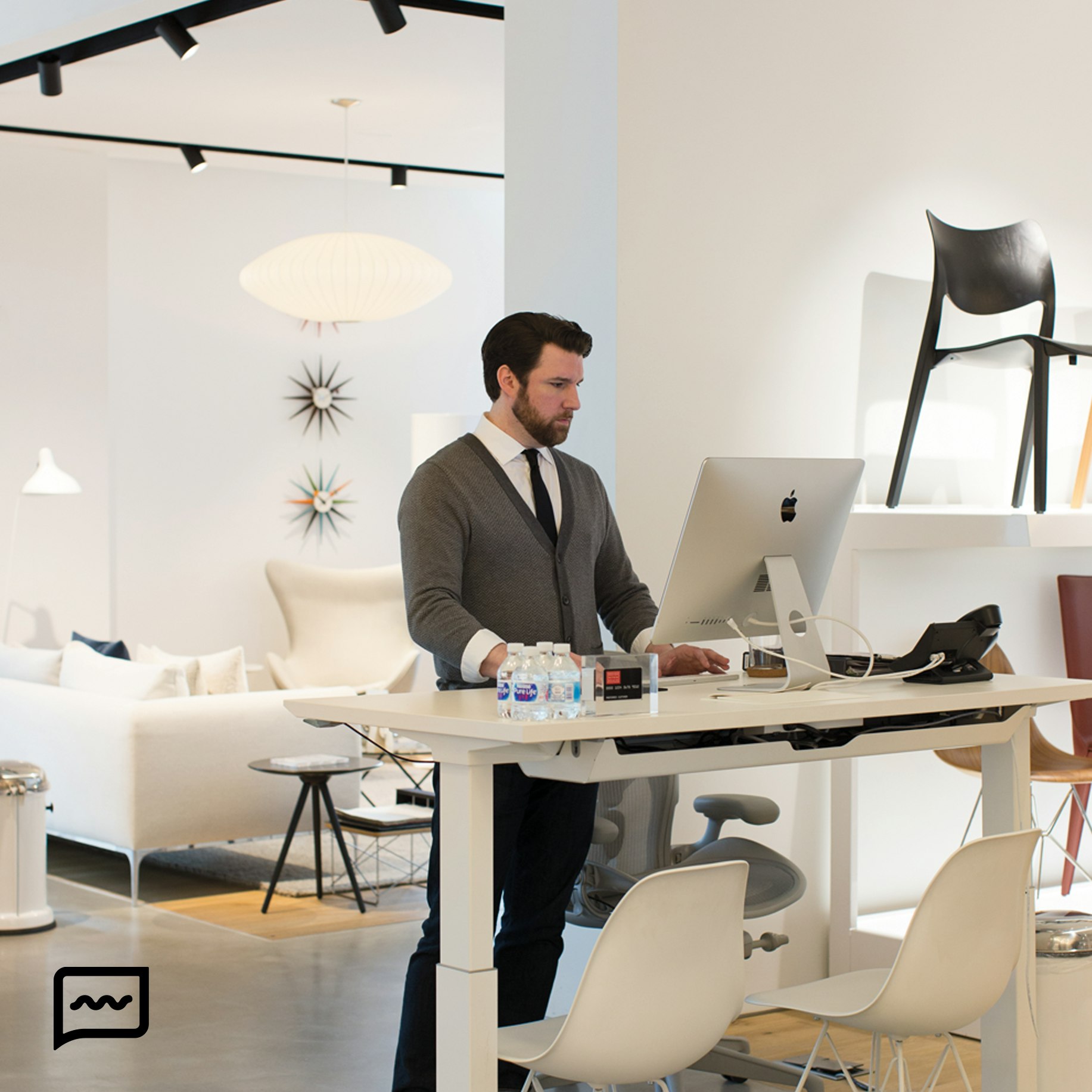 Any questions so far? We can help.
Complimentary design services including expert design consultations, in-home measuring and 3-D renderings of your rooms.
Modern Bookshelves, Bookcases & Shelves
Among the modern bookshelves and wall shelves offered at DWR are mid-century modern shelves, both wall-mounted and freestanding. They may be called modern bookshelves, but they needn't be limited to books. Any manner of collectibles, artwork, and curiosities may grace modern bookshelves – along with books themselves, of course. In the living room, many people may prefer wood shelving, which often may include a choice of oak or walnut. DWR offers shelves for any room in the home, including shelves for the modern living room. 

Many mid-century modern shelves have stood the test of time and have either been produced continuously since the 1950s or returned to production for their prevailing popularity. This category of modern shelves includes designer bookshelves attached to such names as Charles and Ray Eames or Poul Cadovius.