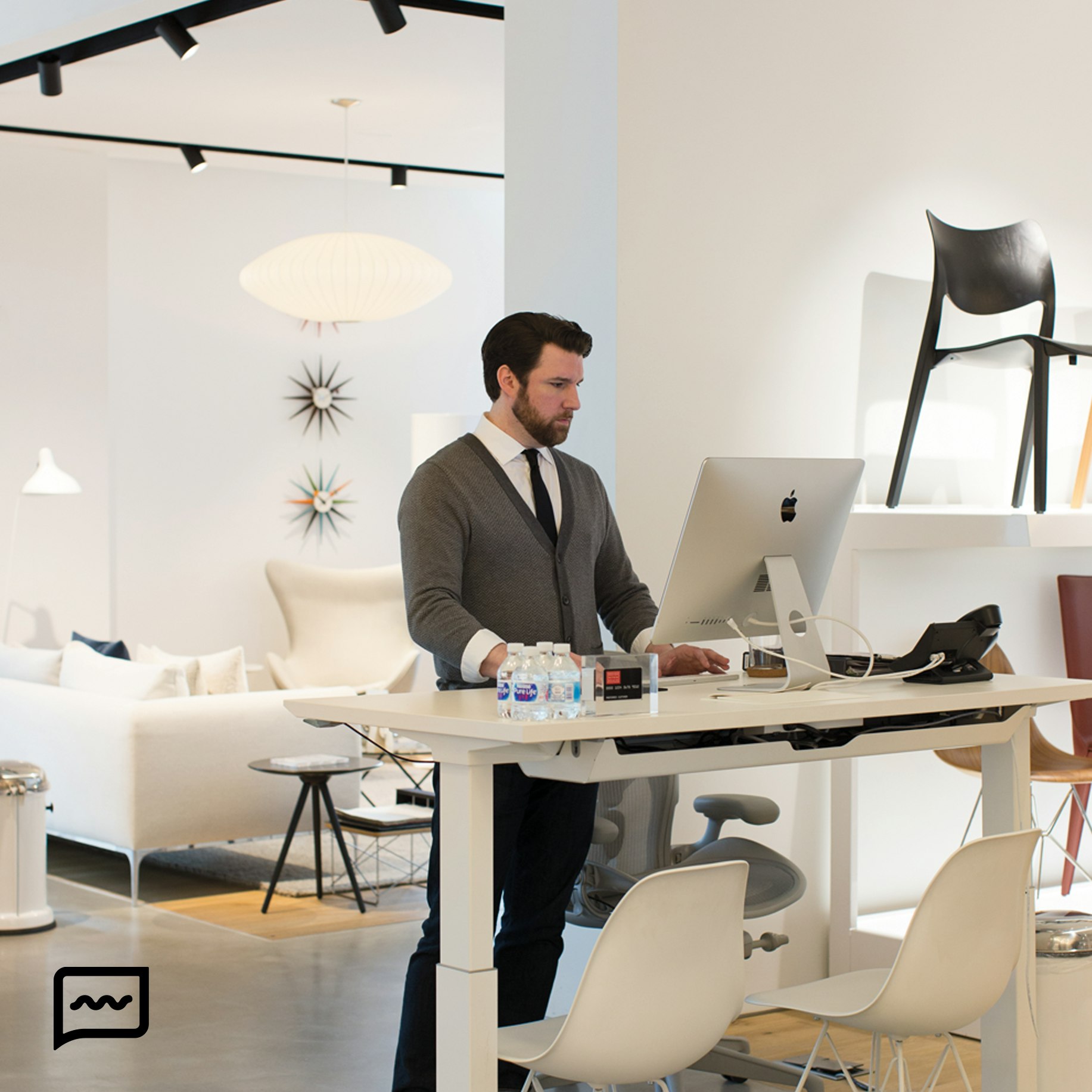 Any questions so far? We can help.
Complimentary design services including expert design consultations, in-home measuring and 3-D renderings of your rooms.
Modern Home Office Chairs
The home office chair, an essential component of a functional home office, comes in a wide range of styles and functionalities to suit different spaces and purposes. For instance, the mid-century modern office chair, such as the Eames Task Chair, possesses a special 1950s flavor not shared by every modern home office chair. Likewise, another variety of modern home office chair is the ergonomic office chair, a performance-focused office chair which prioritizes lasting comfort. At Design Within Reach, shop modern home office chairs to suit different working styles.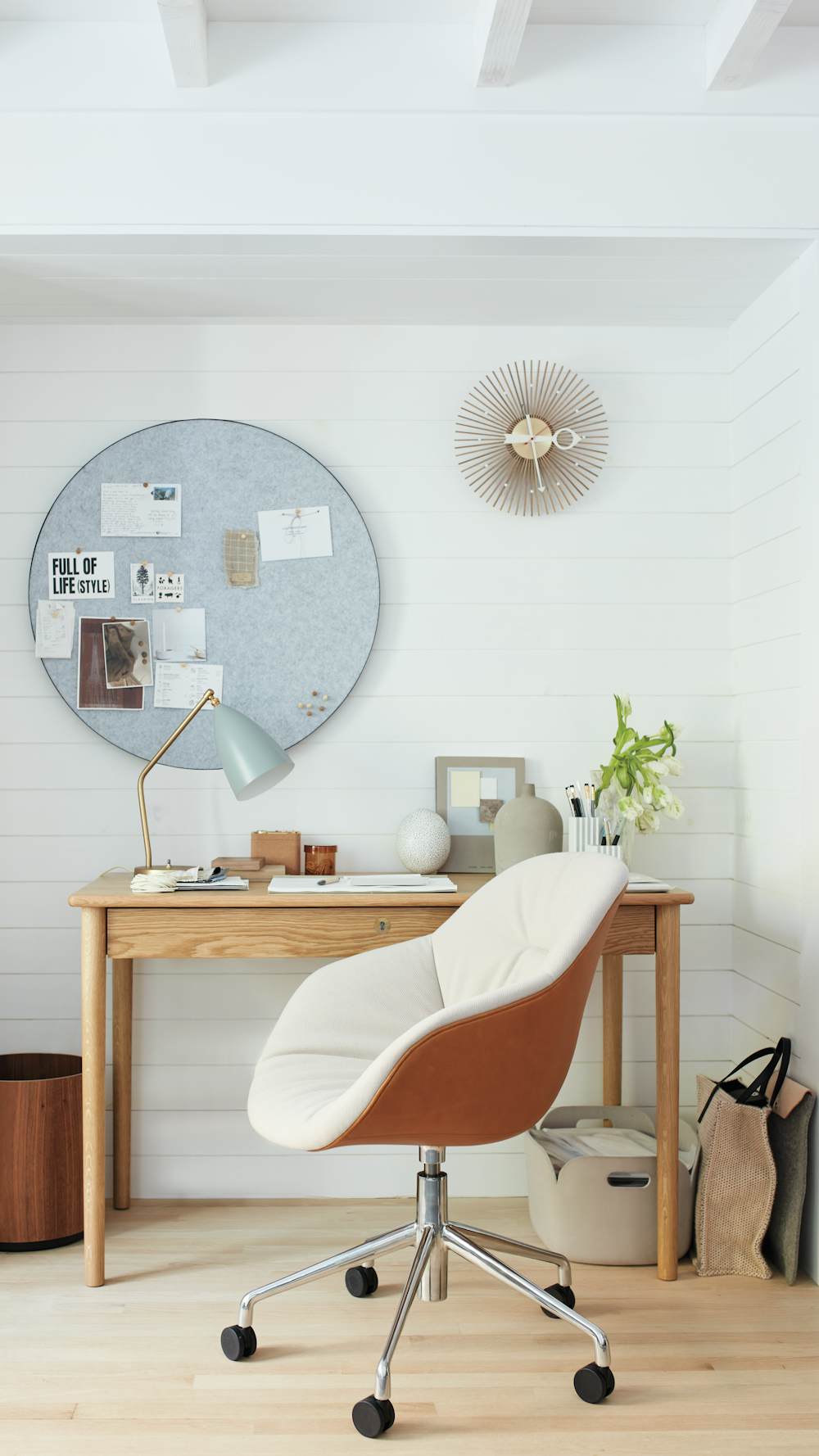 How to Choose an Office Chair
A lot goes into picking the right office chair for your space. First on the list is selecting a comfortable office chair for your working needs. If you anticipate spending long hours in your office chair, choose an ergonomic office chair. Since ergonomic features and comfort go hand in hand, an ergonomic office chair can be the key to enduring productivity and focus in your workspace. Performance seating at DWR emphasizes total spinal support, adjustability, and breathability, all of which work together to keep you comfortable all day long.

If you anticipate using your office space for only short periods at a time, ergonomic features can take a backseat to aesthetics. Your task chair will be in your home, so you'll want it to look attractive and blend with the rest of your decor. The leather office chair stands alone as the epitome of comfort and status, whether at home or in an office space. DWR offers classic leather office chair options, including the Eames Aluminum Group Chair. A swivel office chair has an important feature that most at-home office chairs possess, which is the ability to rotate away from the desk. Combining a leather office chair and a swivel office chair makes for a very comfortable and desirable option. An upholstered office chair is a plush, comfortable option to rival leather or mesh office chairs. A plastic office chair can be a very comfortable option and offers the added advantage of being easy to clean.