What Is Modern Furniture?
Though the term "modern" refers to anything of the present age, the process of defining modern furniture is not quite as simple. Modern furniture design as we know it is defined by a variety of furniture styles that differ in construction, inspiration, and purpose.

Modern furniture is largely defined as a clean-lined and ultra-functional departure from pre-war convention, which favored intricately embellished furnishings made from expensive, impractical materials. Termed mid-century modern furniture (sometimes abbreviated MCM furniture), furnishings from this period of the early-to-mid-1900s reflected the growing popularity of modernism, a movement that prioritized function and ease of production over traditional opulence and time-consuming ornamentation.

At Design Within Reach, explore the largest selection of modern furnishings available online, celebrating furniture design in all its forms: mid-century, minimalism, post-modern, and more. Design Within Reach is a prevailing source for buying designer furnishings online and features authentic productions of iconic designers' mid-1900s designs. Shop unmistakable MCM living room furniture silhouettes, including the revolutionary Eames Lounge Chair and Ottoman, designed by Charles and Ray Eames for Herman Miller, and Isamu Noguchi's eponymous Noguchi Table, a stunningly sculptural coffee table also produced by Herman Miller. Or select a Wassily Chair, one of the most famous Bauhaus furniture designs by Marcel Breuer for Knoll.

Shop lounge chairs and armchairs and side chairs from Design Within Reach to explore more celebrated modern silhouettes. Discover modern living room furniture, including sofas and sectionals and coffee tables, or browse other categories, like dining furniture, bedroom furniture, and more.

The 20th century modern design umbrella eventually grew to encompass other modern styles, highlighted within the breadth of assortment at Design Within Reach: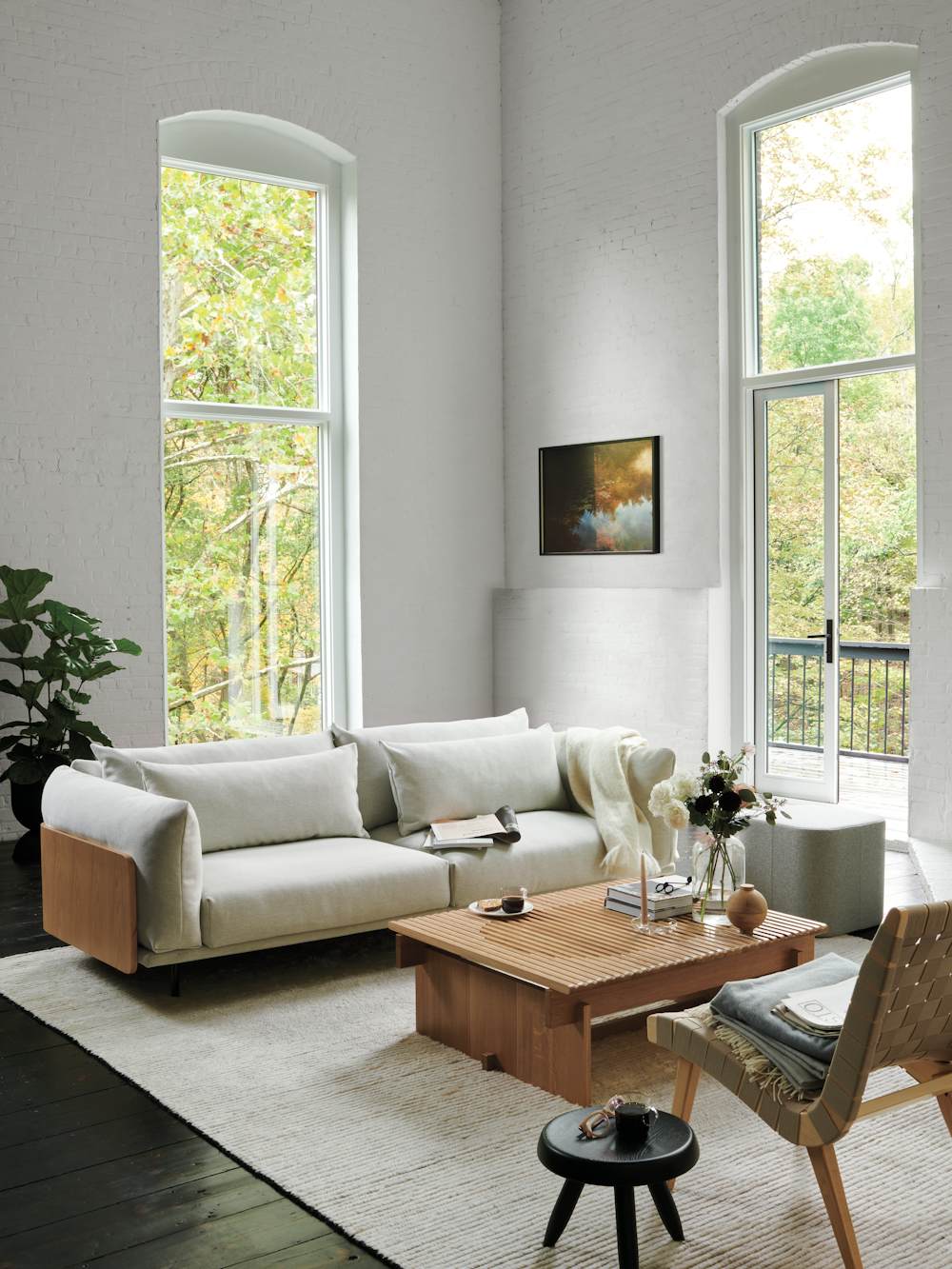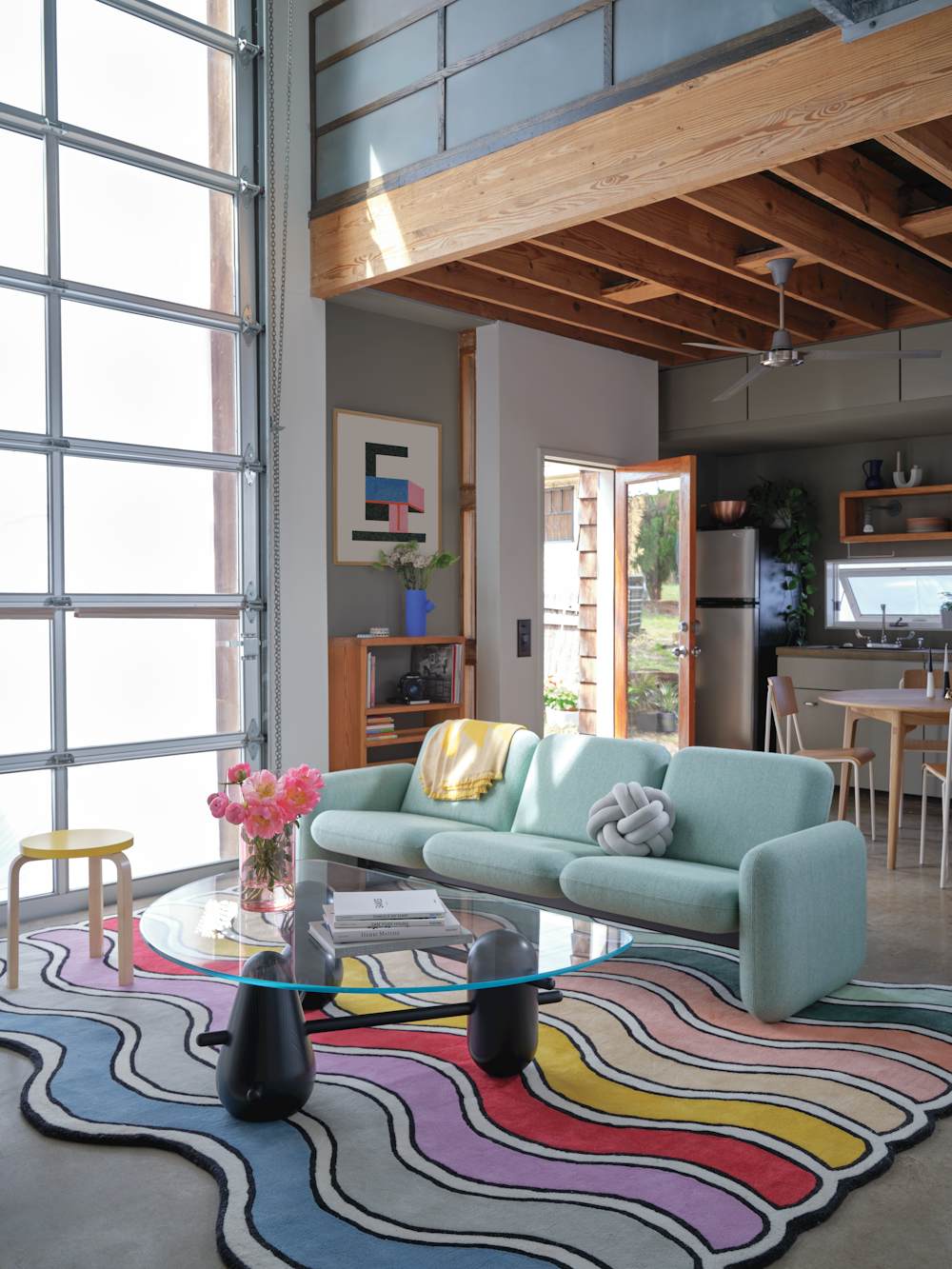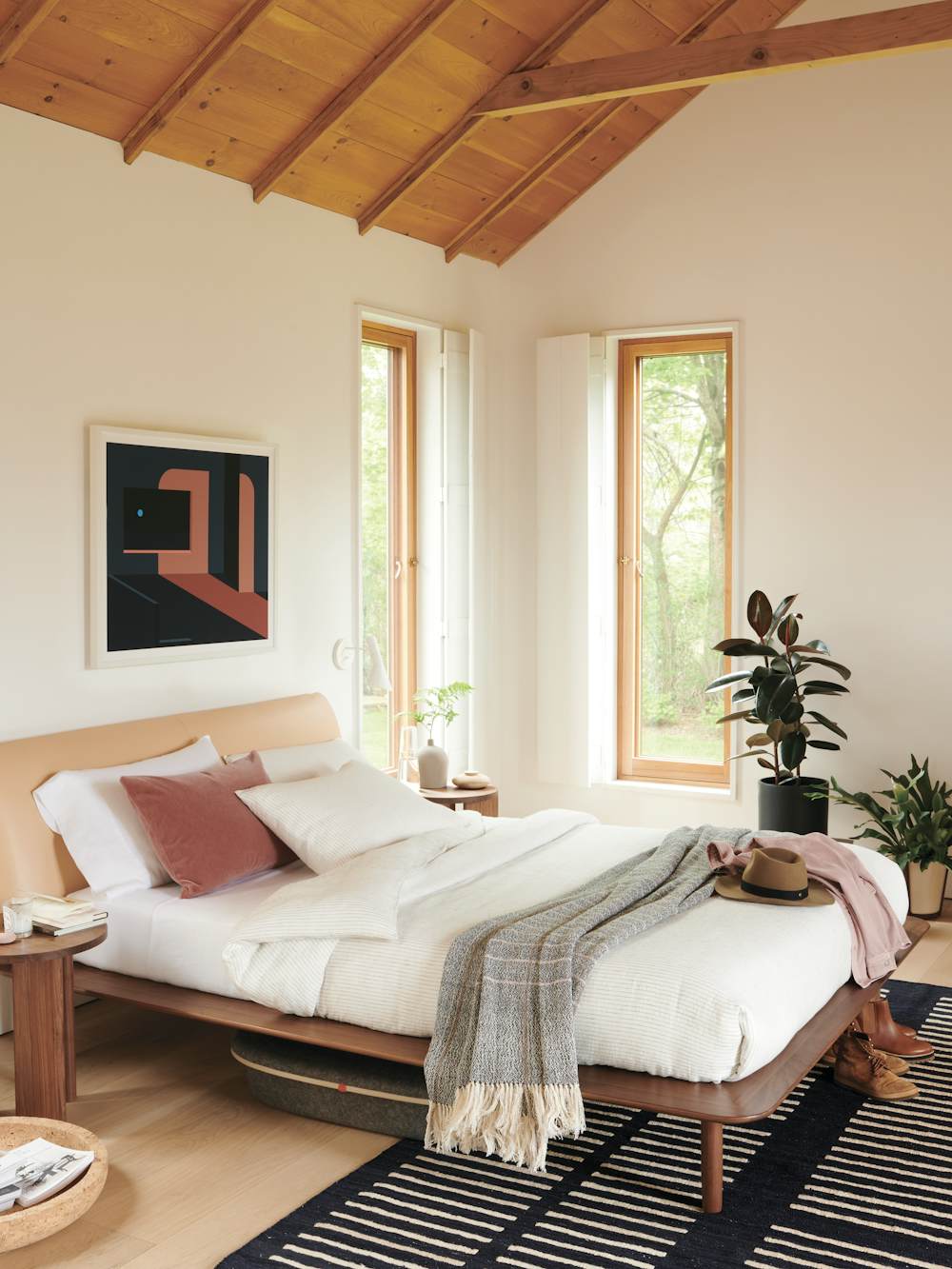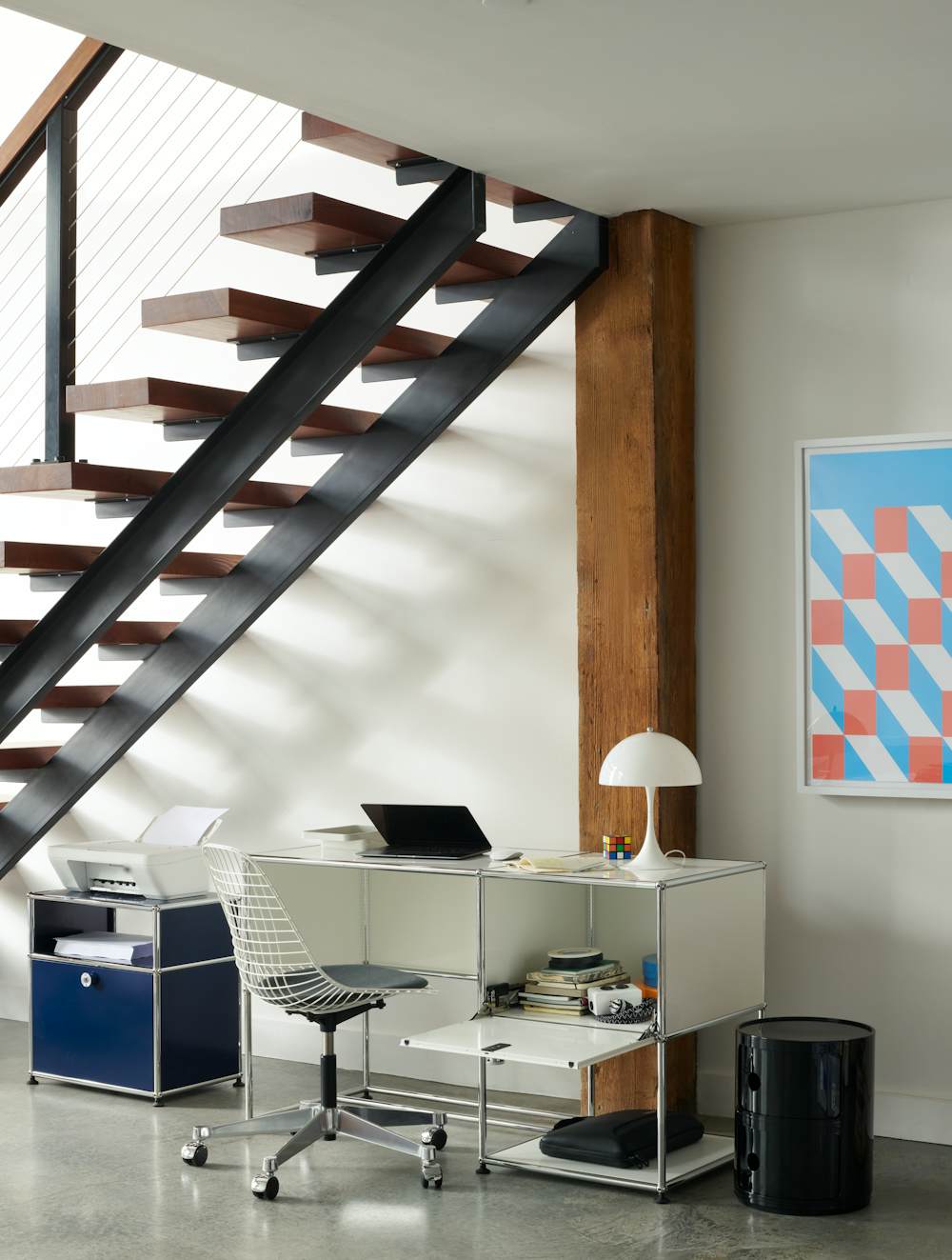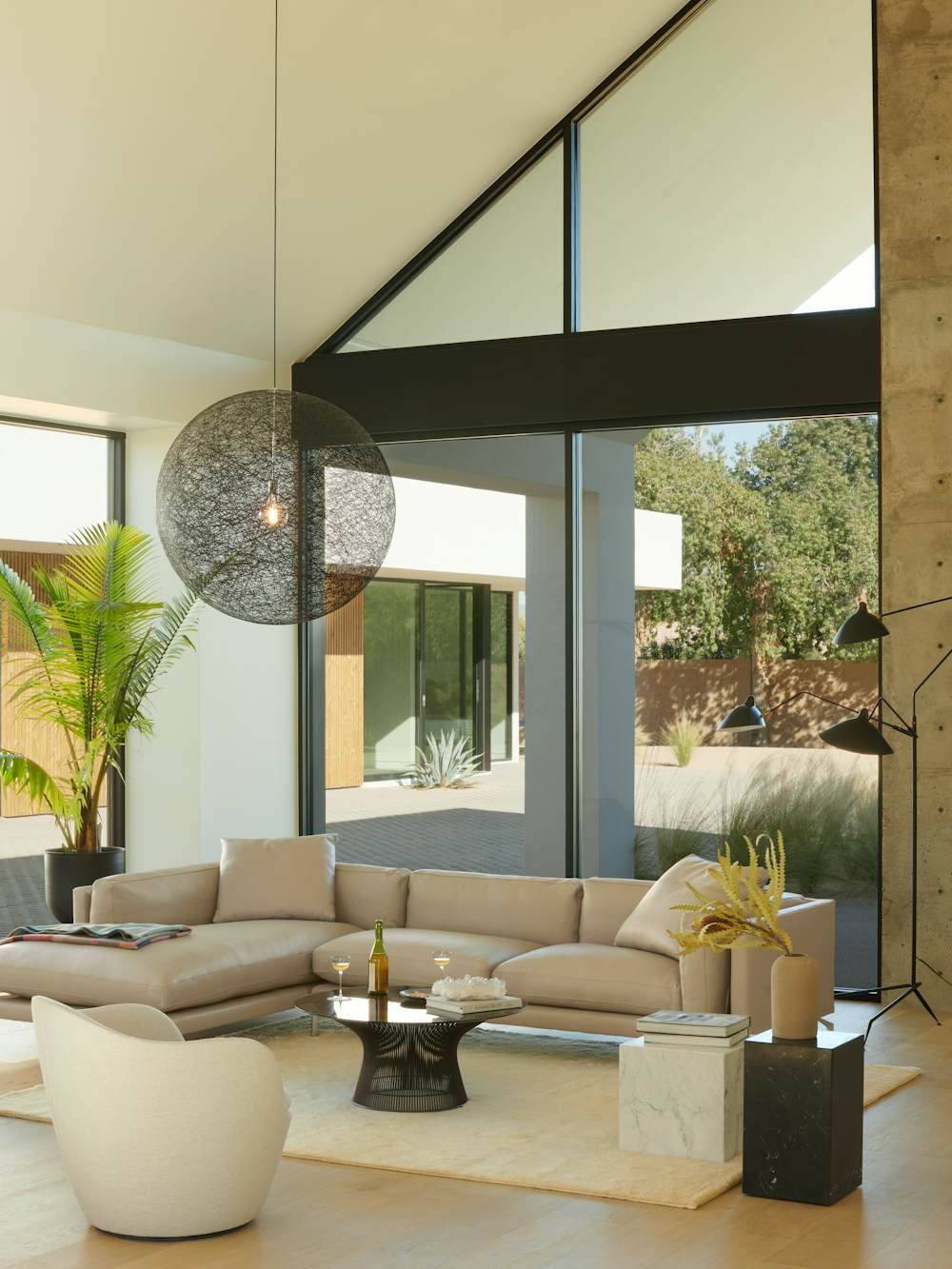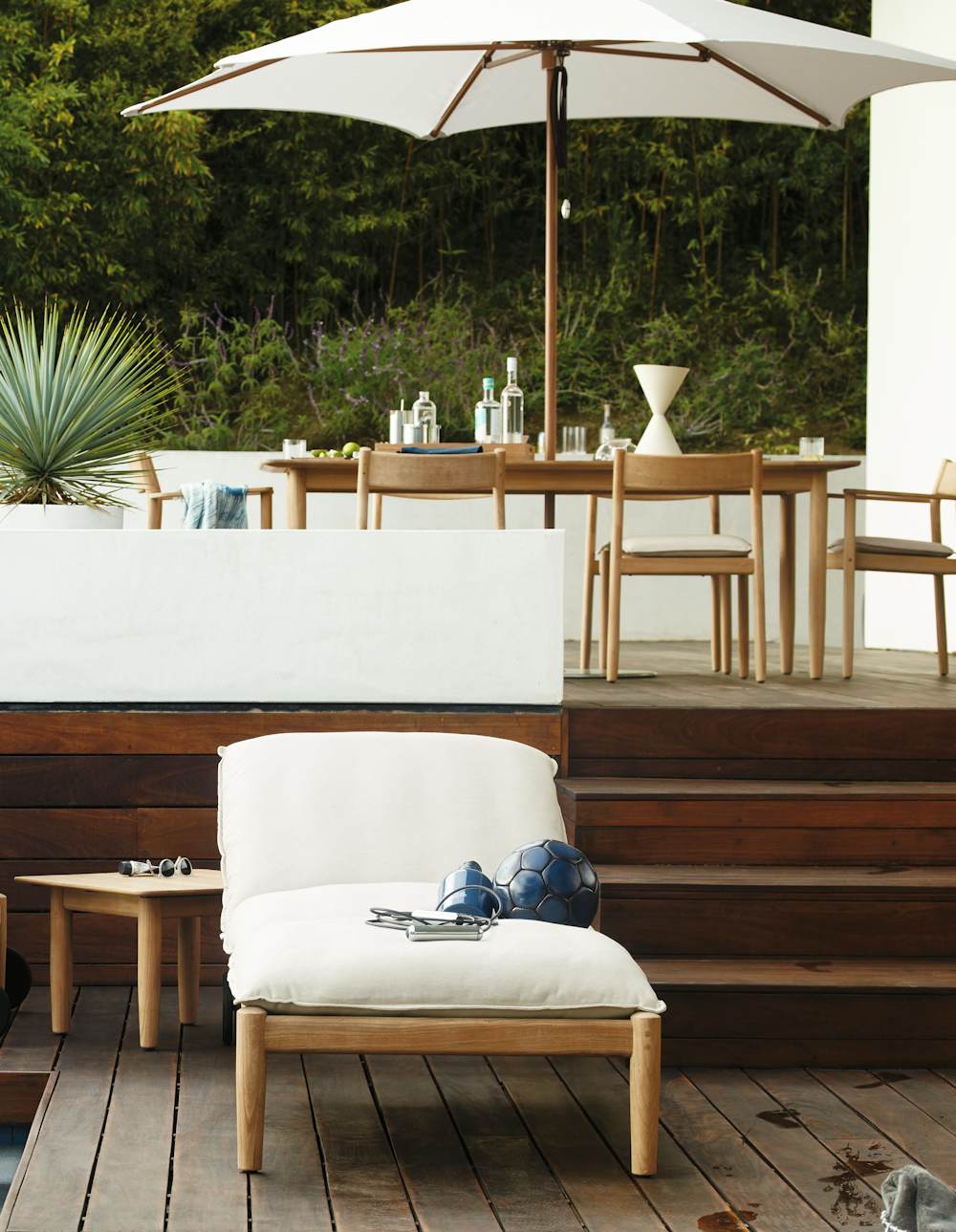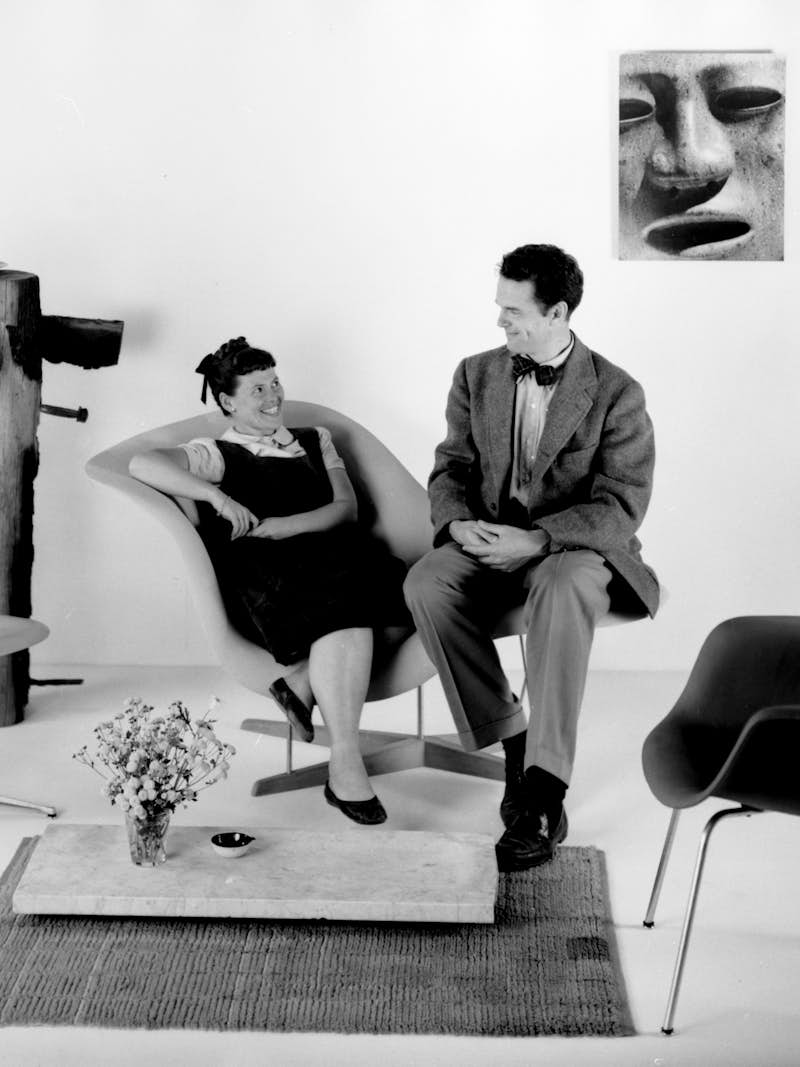 What Is Contemporary Furniture Design?
Modern furniture design may sometimes be confused or used interchangeably with contemporary furniture design, but the two are not traditionally considered synonymous. While modern design refers to a design style that was popular during a specific period, contemporary design has a dynamic definition – it refers to whatever design style is presently popular.

Often, modern contemporary furniture design is an amalgamation of on-trend silhouettes, materials, color palettes, social initiatives, and other characteristics of popular interior design styles. Today, contemporary design blends elements of mid-century modern, Scandinavian, and minimalist styles, with an added focus on dramatic lighting, advanced technological elements, and ultra-sleek finishes.
How to Furnish Modern Spaces
Living Room
Understanding the tenets of mid-century modern design is the first step to furnishing an authentically MCM space. The next steps are to choose and arrange furniture pieces that embody those tenets and accommodate your needs.

As a primary gathering space and multipurpose area, the living room is one of the most important rooms in the home in which to apply modern design principles, as your design choices will affect not only the look and feel of your space, but also how your household and guests will enjoy and engage with it. When designing a modern living room, it's a good idea to work from the center outward, starting with a conversation set of a sofa or sectional and accent chairs anchored around a mid-century coffee table. Employ low, unadorned silhouettes, tapered legs, monolithic shapes, and contrasting materials; for example, a marble block coffee table and a plush, overstuffed sectional with chaise. Balance your seating so that people are facing each other or the coffee table when they sit. Place a two- or three-seat sofa opposing two matching armchairs, or nestle your coffee table in the crook of an L- or U-shaped sectional.

With central pieces chosen, you can work outward. Add convenience with side tables and chairs and supplement lighting with table lamps and floor lamps where necessary. Place bookcases and other media storage units against walls. Keep in mind where you can utilize both harmonious and contrasting materials, as a balance of unity and contrast can contribute to a well-designed space. With all functional elements in place, it's time to decorate. Start with a living room rug, throw pillows, and coffee table decor, and work outward to mantel decor, wall art, and mirrors.

Kitchen + Dining Room
Dining rooms serve a primary purpose, and thus furnishing a dining room should aim first and foremost to serve that purpose. Start with a dining set: a dining table big enough to accommodate your whole family and some guests (but not so big it overwhelms your space), and matching or contrasting chairs, depending on your preference. Solid wood is an ideal choice for modern dining furnishings as it is both sturdy and durable, but you can also choose from glass, metal, and even marble. Fill extra space with side chairs that can provide additional seating when needed or dining room storage furniture that can hold supplementary dinnerware. Don't forget bar or counter stools for your bar or countertop, and complete your design scheme with decor: table centerpieces, tabletop accessories, and more.

Bedroom
Your bedroom is a space all your own, and thus you can prioritize your own style above all else. To keep with a mid-century modern theme, pair a low-profile platform bed with one or more matching nightstands, ideally all solid wood. Make sure to choose bedroom storage furniture, like dressers, armoires, and storage benches, that can hold all your personal items. Mitigate busyness by utilizing congruent colors or materials in other pieces of bedroom furniture throughout your space – match a wood bed with wood nightstands and a wood dresser, and place a wood bench at the foot of the bed. Incorporate contrast with storage hardware: drawer pulls, cabinet handles, hinges. Cushion the floor with a cozy bedroom rug. For lighting, go with two wall sconces placed on either side of the bed, or hang a decorative modern chandelier from the center of your ceiling.

Whether you're searching for modern bedroom furniture to upgrade your home's interiors or you're looking to adopt an authentic piece of modern furniture that has made design history, Design Within Reach offers a superlative selection of modern furniture.

What is mid-century modern?
Mid-century modern is a design style developed in the mid-1900s. Mid-century modern furniture is functional and warm, crafted of affordable, easy-to-manufacture materials.

When was mid-century modern design popular?
The MCM design movement spanned several years – approximately from the mid-1940s to late '60s – in post-World War II America. Though its popularity waned in the 1980s, mid-century modern design has re-emerged in recent years alongside a rise in enthusiasm for collecting vintage furniture.

Where to buy mid-century modern furniture?
Design Within Reach is one of the best sources for buying mid-century modern furniture online. At DWR, discover expertly crafted pieces of contemporary furniture available to buy online.