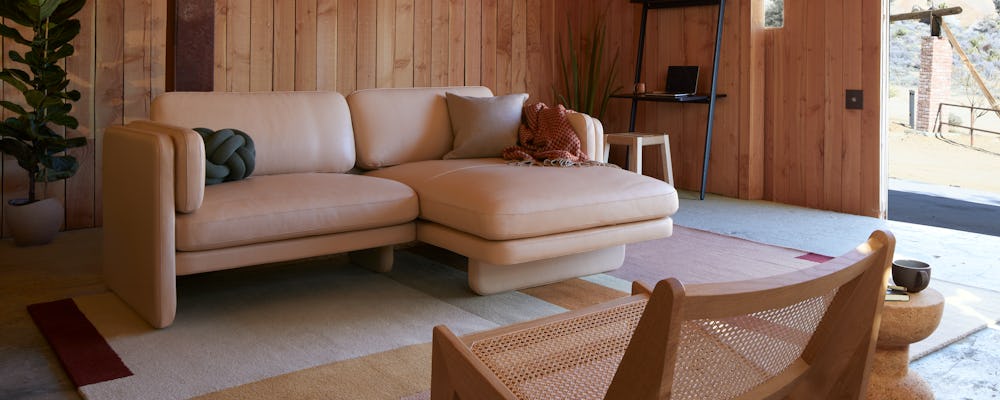 Defining Modern Furniture: What Is Modern Furniture?
Though the term "modern" refers to anything of the present age, the process of defining modern furniture is not quite as simple. Modern furniture design as we know it is defined by a variety of furniture styles that differ in construction, inspiration, and purpose.

Modern furniture is largely defined as a clean-lined and ultra-functional departure from pre-war convention, which favored intricately embellished furniture made from expensive, impractical materials. Termed mid-century modern furniture (sometimes abbreviated MCM furniture), furnishings from this period of the early-to-mid-1900s reflected the growing popularity of modernism, a movement that prioritized function and ease of production over traditional opulence and time-consuming ornamentation.

At Design Within Reach, explore the largest selection of modern furniture available online, celebrating modern furniture design in all its forms: mid-century modern furniture design, minimalism, post-modern furniture design, and more. Design Within Reach is a prevailing source for buying modern furniture online and features authentic productions of iconic designers' mid-century modern designs. Shop modern living room furniture, including modern sofas and sectionals and modern coffee tables, or browse other categories, like modern dining furniture, modern bedroom furniture, and more.

The 20th century modern design umbrella eventually grew to encompass other modern styles, highlighted within the breadth of assortment at Design Within Reach: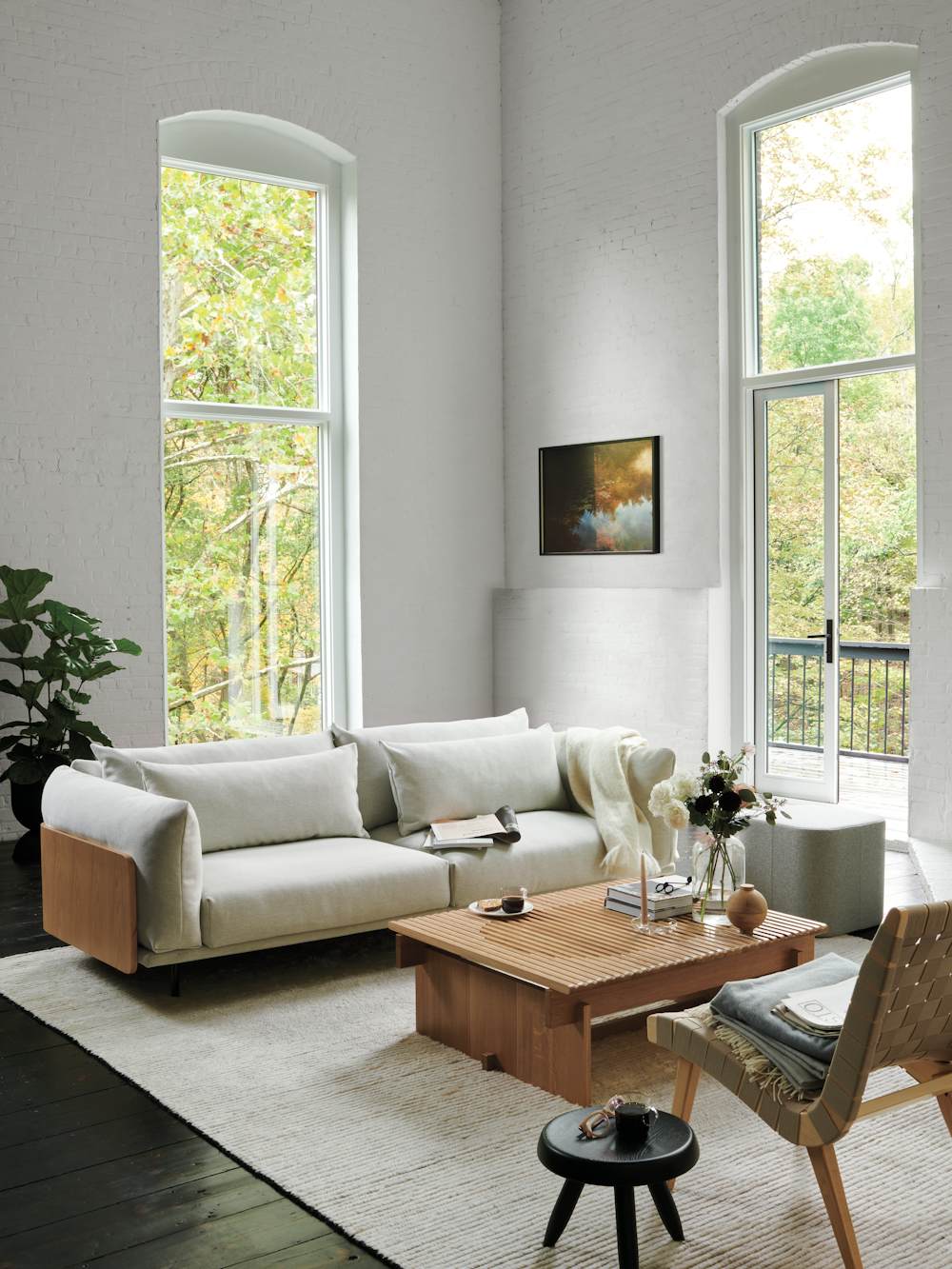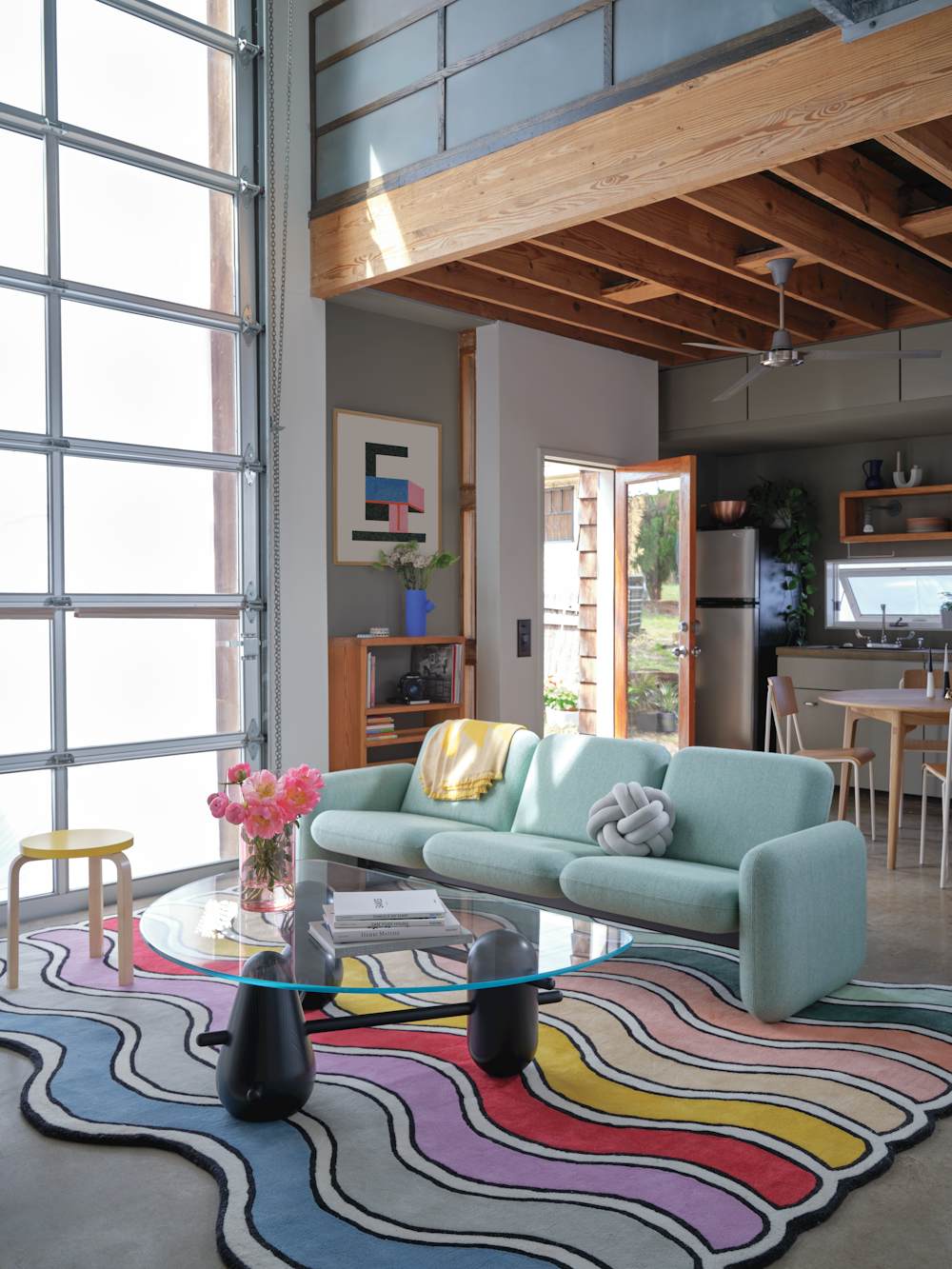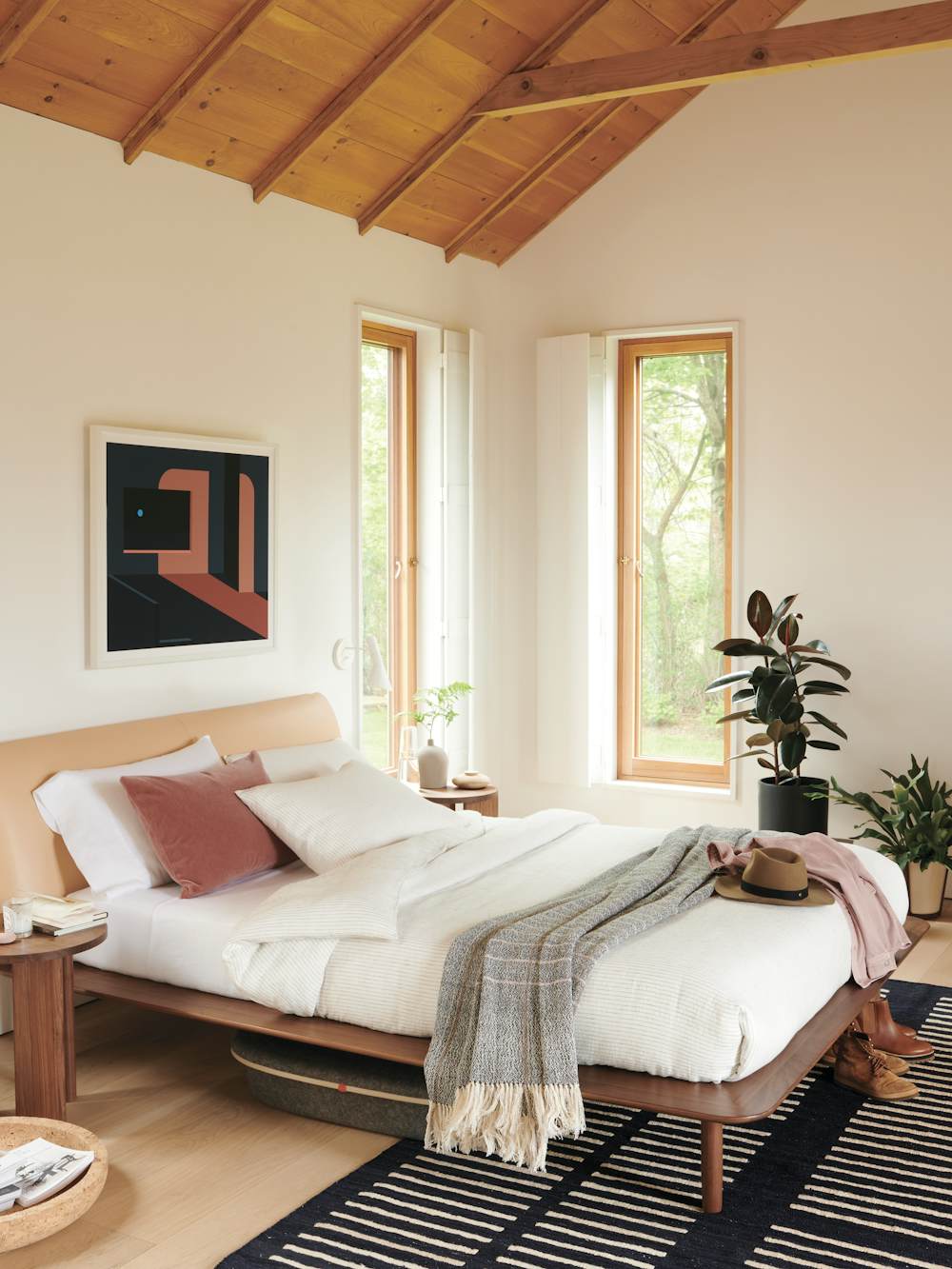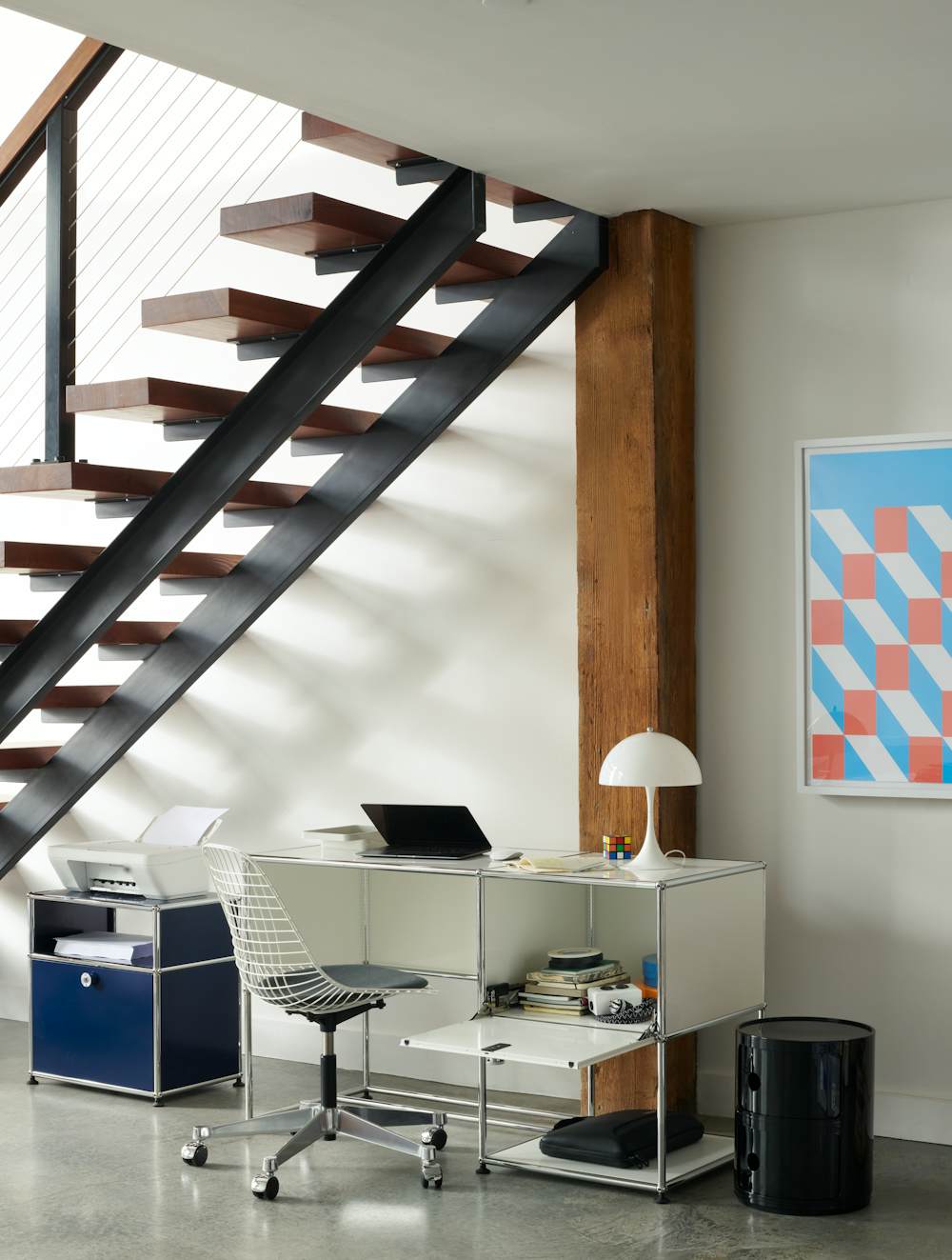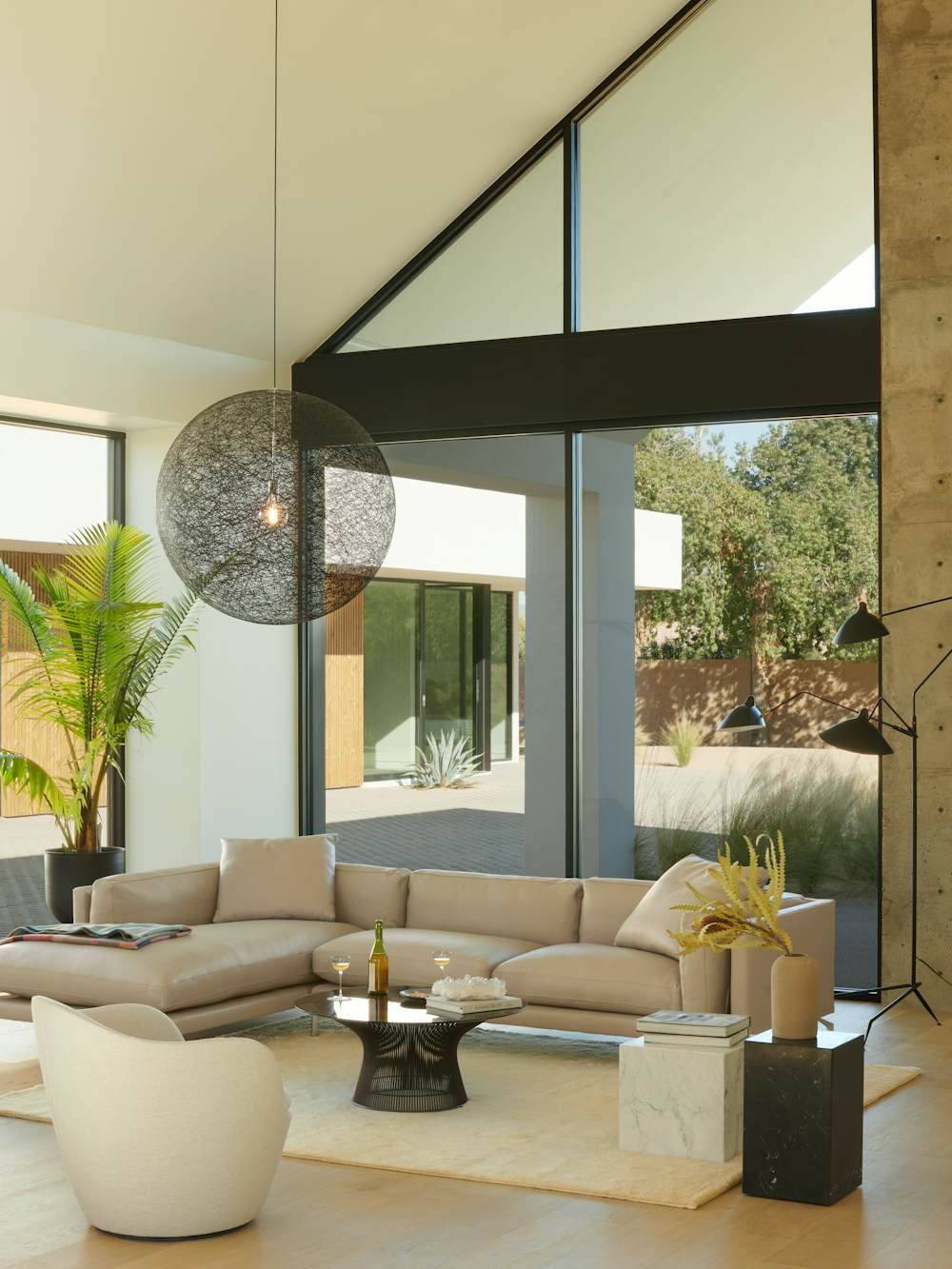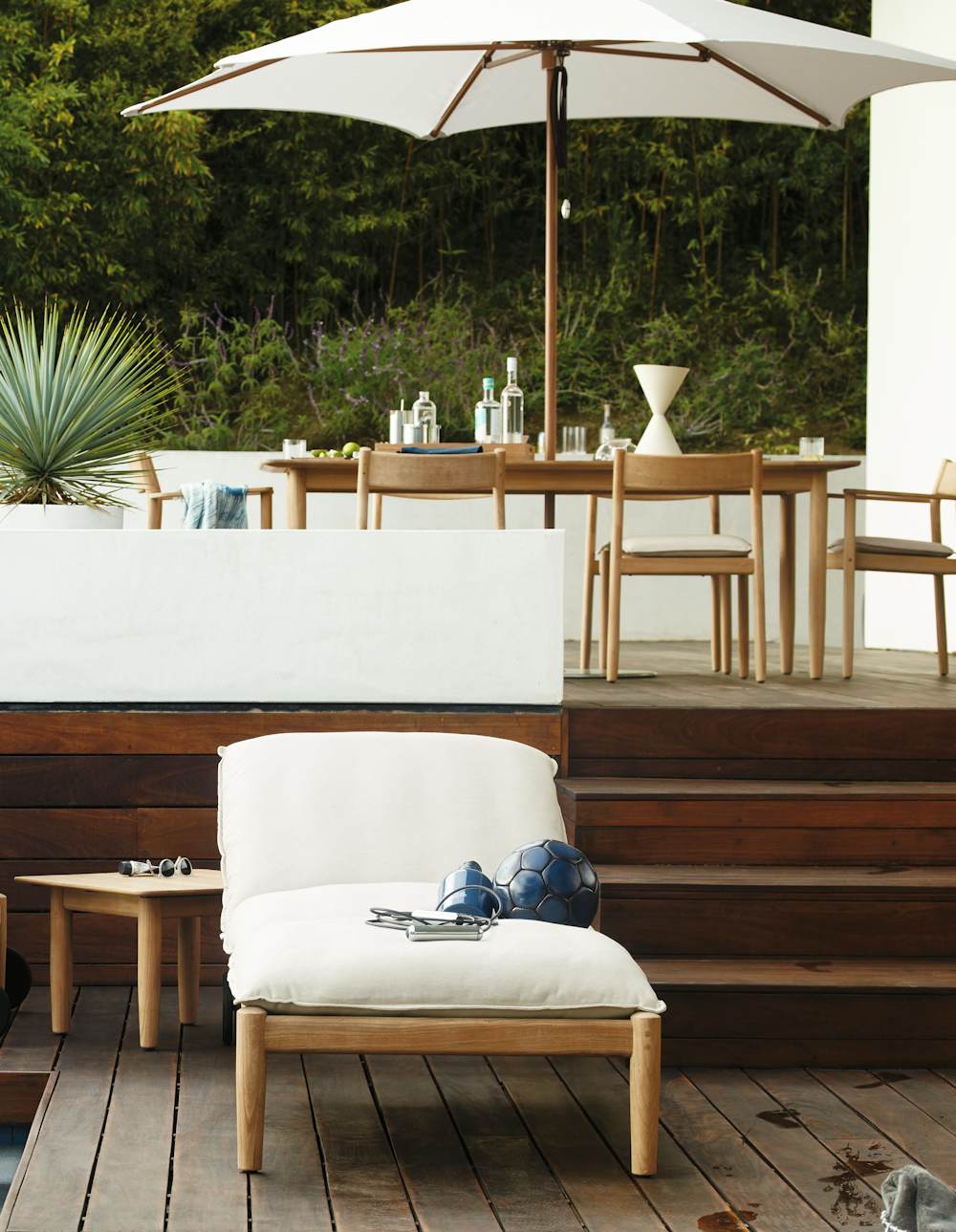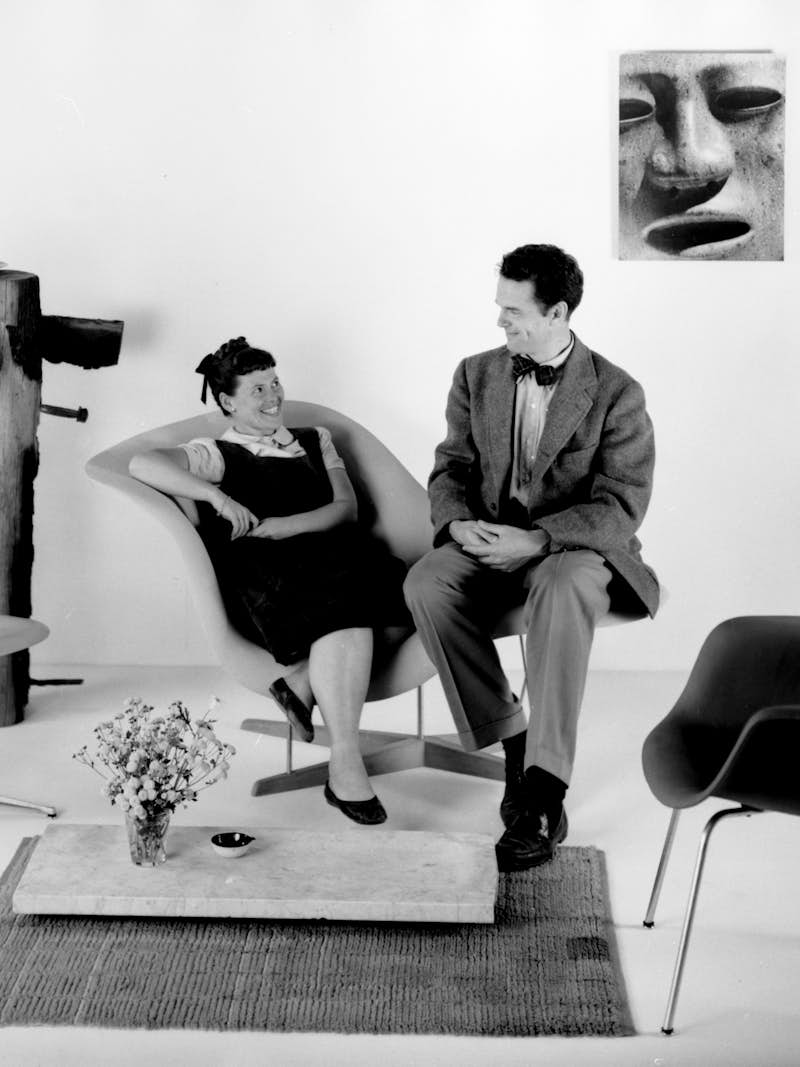 What Is Contemporary Furniture Design?
Modern furniture design may sometimes be confused or used interchangeably with contemporary furniture design, but the two are not traditionally considered synonymous. While modern design refers to a design style that was popular during a specific period, contemporary design has a dynamic definition – it refers to whatever design style is presently popular.

Often, modern contemporary furniture design is an amalgamation of on-trend silhouettes, materials, color palettes, social initiatives, and other characteristics of popular interior design styles. Today, contemporary design blends elements of mid-century modern, Scandinavian, and minimalist styles, with an added focus on dramatic lighting, advanced technological elements, and ultra-sleek finishes.
Modern Furniture at Design Within Reach
The selection of modern furniture available at Design Within Reach celebrates many versions of modern furniture design, featuring iconic designs and designers who helped mold our many definitions of modern design. Shop unmistakable mid-century modern living room furniture silhouettes, including the revolutionary Eames Lounge Chair and Ottoman, designed by Charles and Ray Eames for Herman Miller, and Isamu Noguchi's eponymous Noguchi Table, a stunningly sculptural mid-century modern coffee table also produced by Herman Miller. Or select a Wassily Chair, one of the most famous Bauhaus furniture designs by Marcel Breuer for Knoll. Shop modern lounge chairs and armchairs and modern side chairs from Design Within Reach to explore more celebrated modern silhouettes.

Whether you're searching for modern bedroom furniture to upgrade your home's interiors or you're looking to adopt an authentic piece of modern furniture that has made design history, Design Within Reach offers a superlative selection of modern furniture.

What is mid-century modern? What is mid-century modern furniture?
Mid-century modern is a modern design style developed in the mid-1900s. Mid-century modern furniture is functional and warm, crafted of affordable, easy-to-manufacture materials.

When was mid-century modern design popular?
The mid-century modern design movement spanned several years – approximately from the mid-1940s to late '60s – in post-World War II America. Though its popularity waned in the 1980s, mid-century modern design has re-emerged in recent years alongside a rise in enthusiasm for collecting vintage furniture.

Where to buy mid-century modern furniture?
Design Within Reach is one of the best sources for buying mid-century modern furniture online. At DWR, discover expertly crafted pieces of mid-century modern furniture available to buy online.