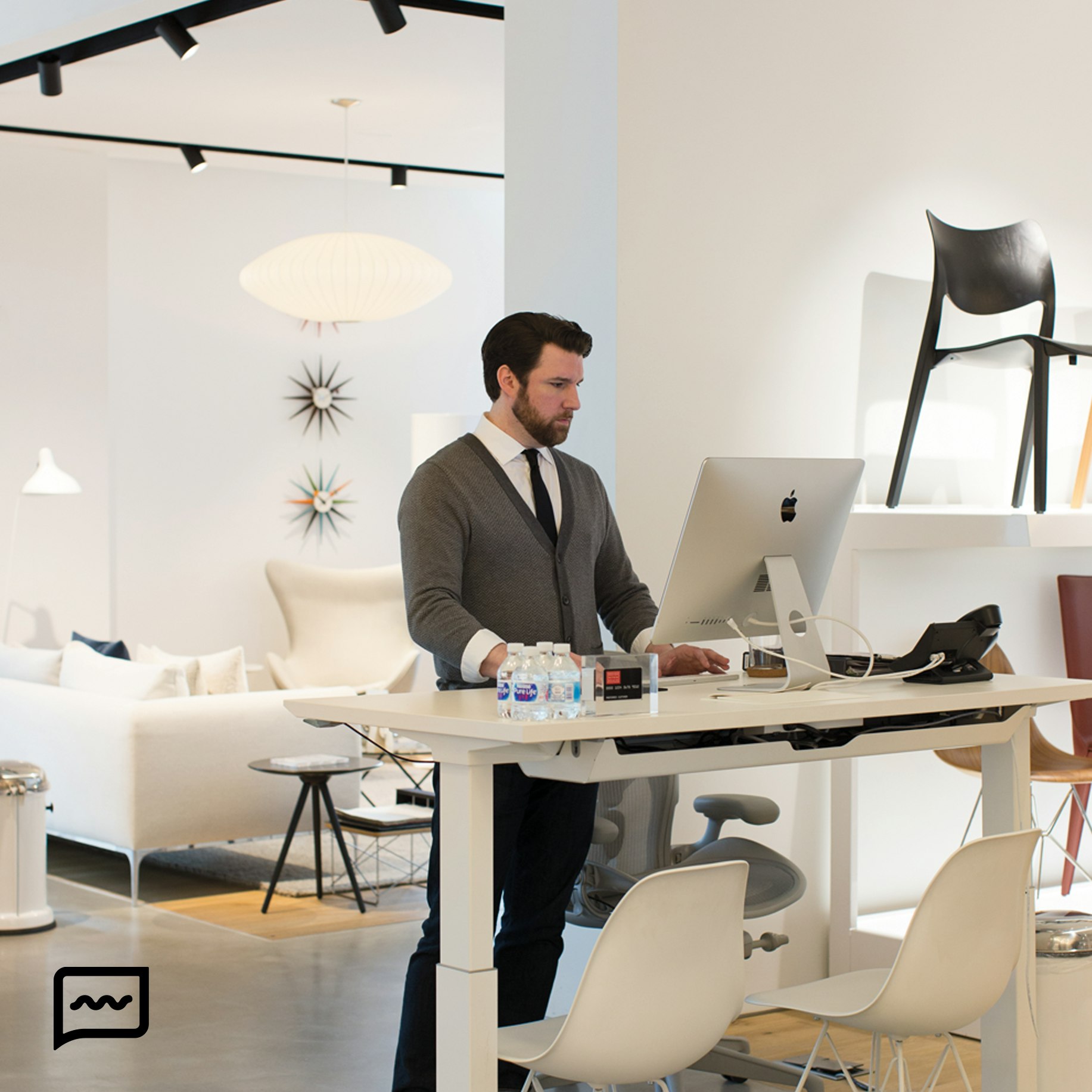 Any questions so far? We can help.
Complimentary design services including expert design consultations, in-home measuring and 3-D renderings of your rooms.
Modern Office Shelves
Adequate office storage solutions are absolutely indispensable in a home office, especially a small home office or a shared home office space. In the home, keeping office accessories organized and safe can help establish a clear separation between your home life and work life, and set you up for smooth transitions to and from your workday. If you share your office space or if your office space is accessible to other members of your household (especially little ones), proper office storage solutions can be the key to keeping your items safe and secure.

Home office storage can take many forms, but one of the most space-efficient forms of office storage is office shelving. Office shelving comprises vertical storage units with any number of shelves. These storage units can be freestanding or wall mounted, and are designed to make the most of a limited amount of floor space – especially in the case of wall shelves. At Design Within Reach, shop effective modern office shelves and shelving units that will help you keep on top of your office organization.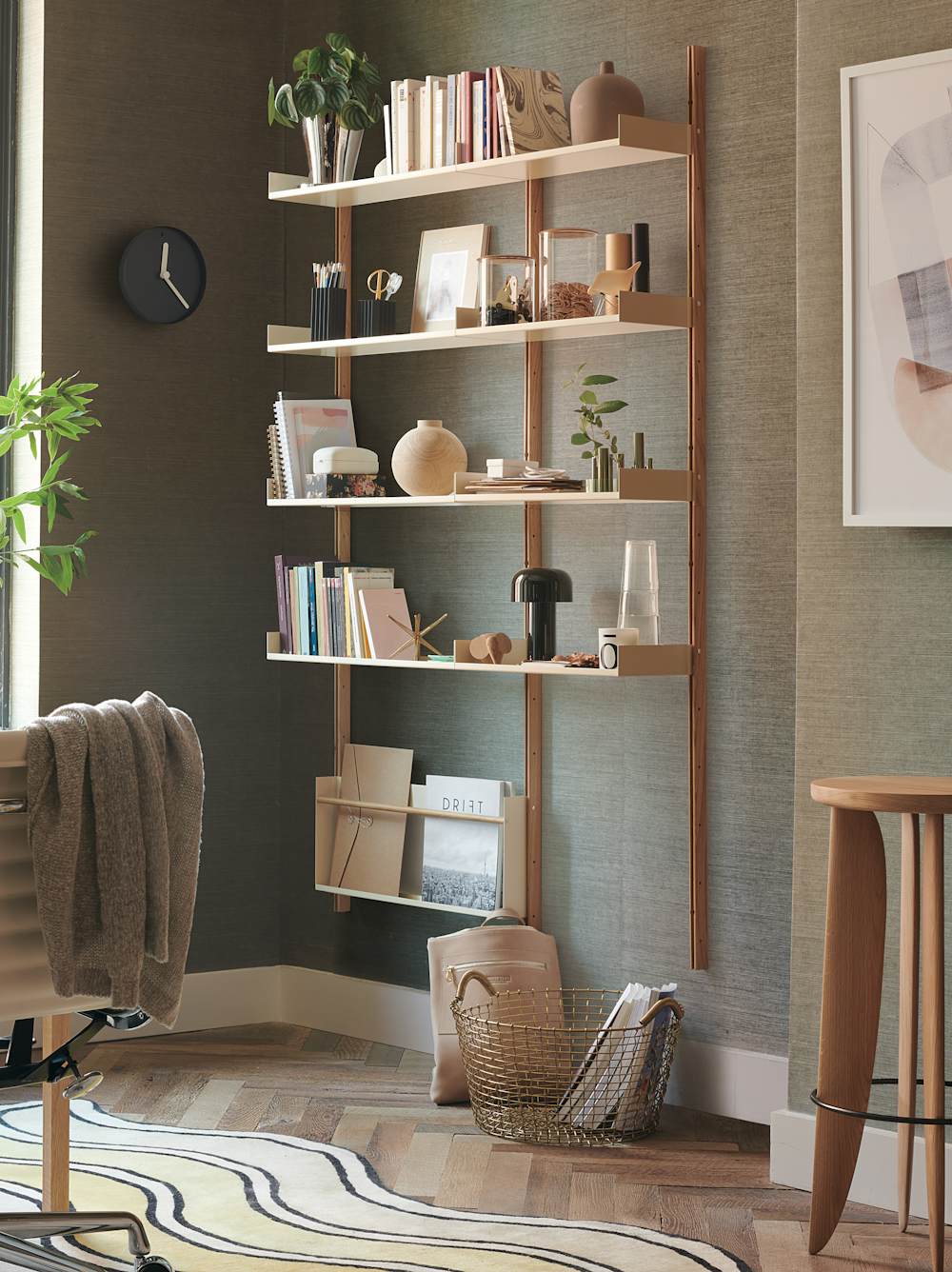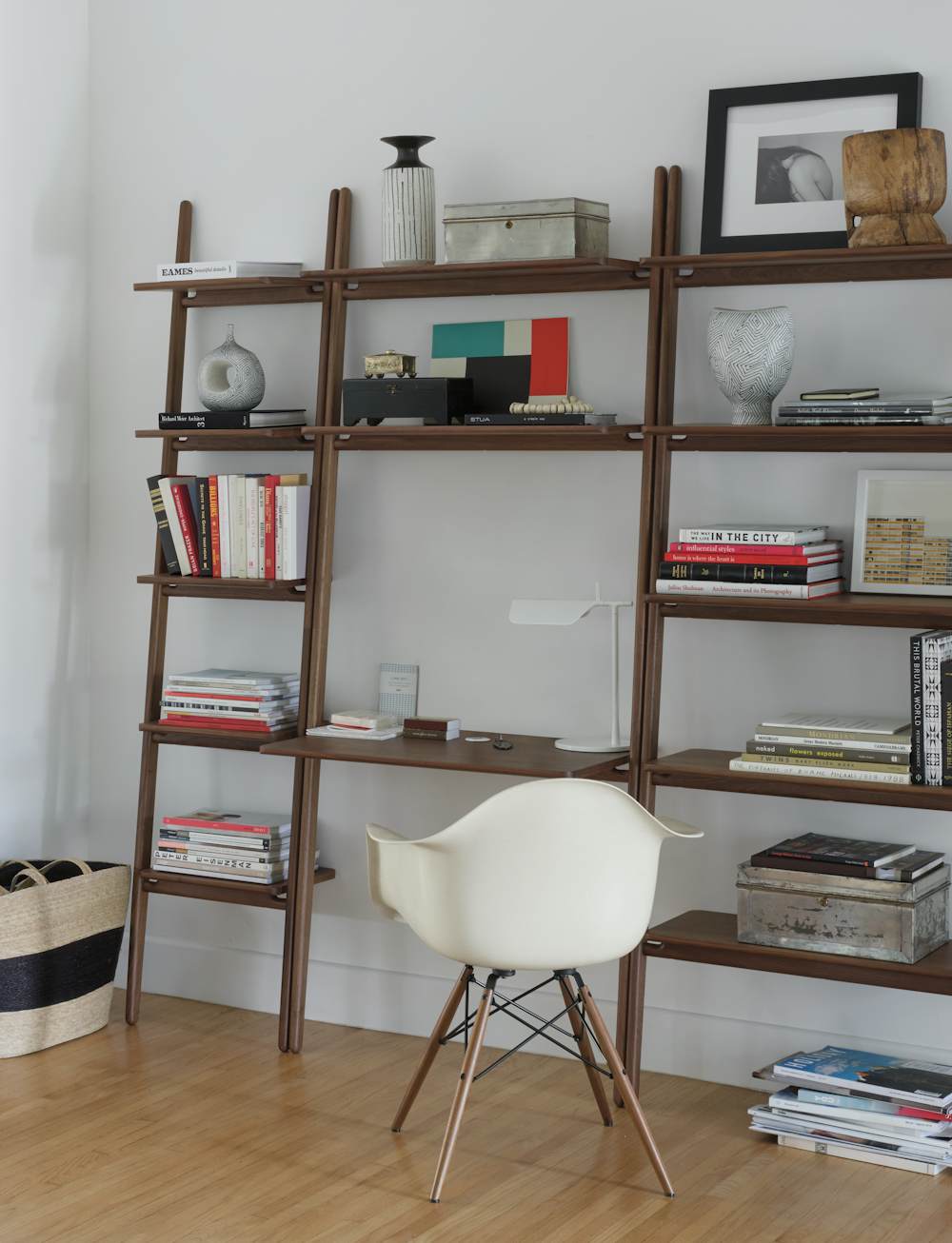 How to Choose Office Shelving
The most important thing to consider when selecting shelving for your office space is the dimensions of your space, particularly the amount of floor and wall space you can comfortably dedicate to storage. Office shelf dimensions vary widely and are made that way to allow for flexible use. Many home office shelving unit styles offer collections of units of different sizes, so that you can choose a piece that will fit your space. If you're low on floor space, look for space on your walls where wall shelves might be a good fit. If you have high ceilings and ample floor space available, consider a large and tall bookcase that will make the most of all that space. For a custom piece, shop modular and adjustable shelving units that will afford you the freedom to choose the number of shelves and other storage features that is right for you.