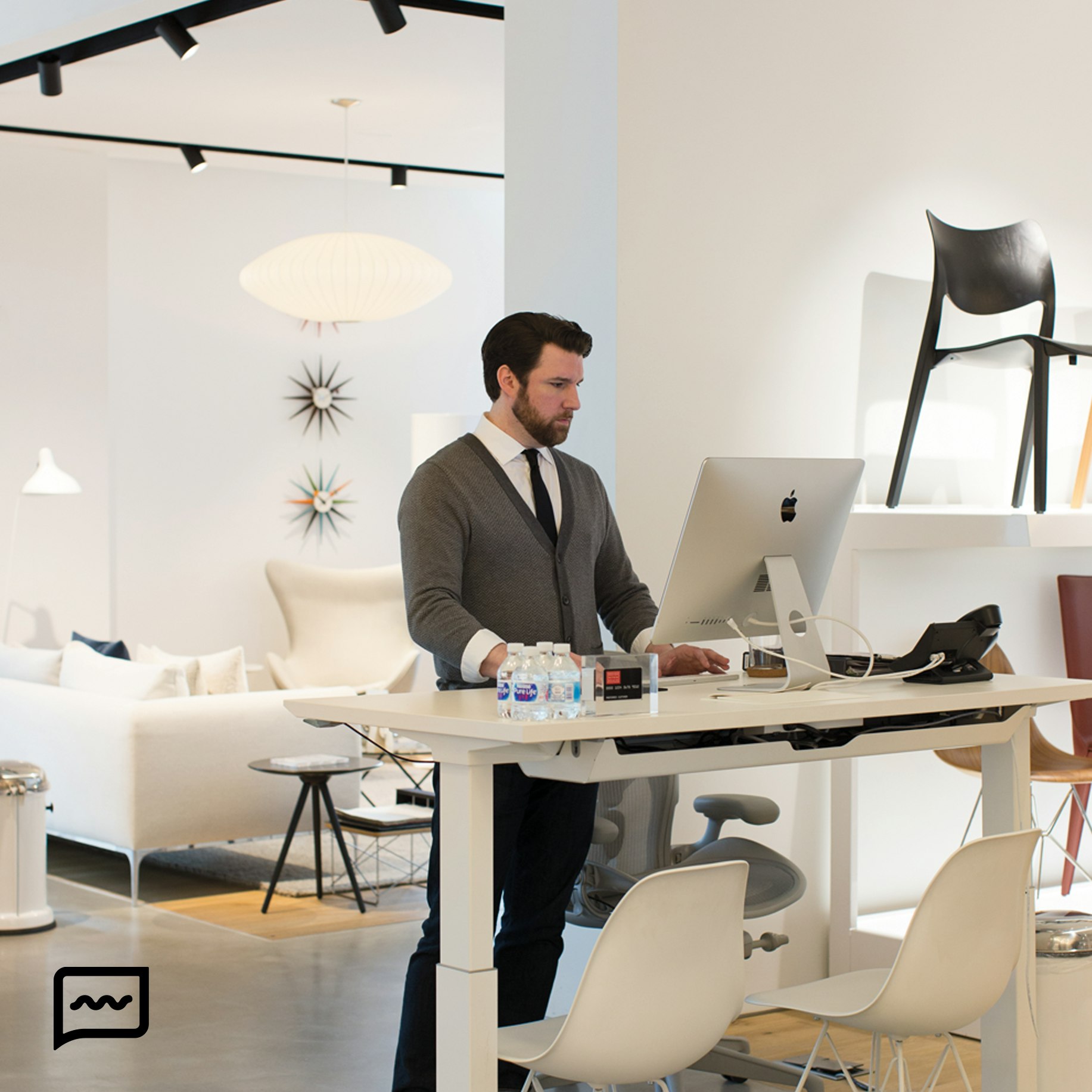 Any questions so far? We can help.
Complimentary design services including expert design consultations, in-home measuring and 3-D renderings of your rooms.
Modern Gaming Furniture & Gaming Accessories 
The impact of modern gaming furniture and gaming accessories is two-fold. One, they enhance the look of your gaming setup, ideal for gamers who'd like a cutting-edge backdrop when they stream their gameplay to an audience. Two, ergonomic gaming chairs, gaming desks, and accessories can actually improve gaming performance, supporting the body at critical pressure points to promote alert, healthful posture and encourage comfortable gameplay, especially over long hours. Gaming accessories, like gaming keyboards and gaming mice, can also make a huge difference, especially during games that demand minimal reaction times. At Design Within Reach, you'll find every component you'll need to build the best gaming setup, from ergonomic gaming chairs to gaming-friendly mousepads.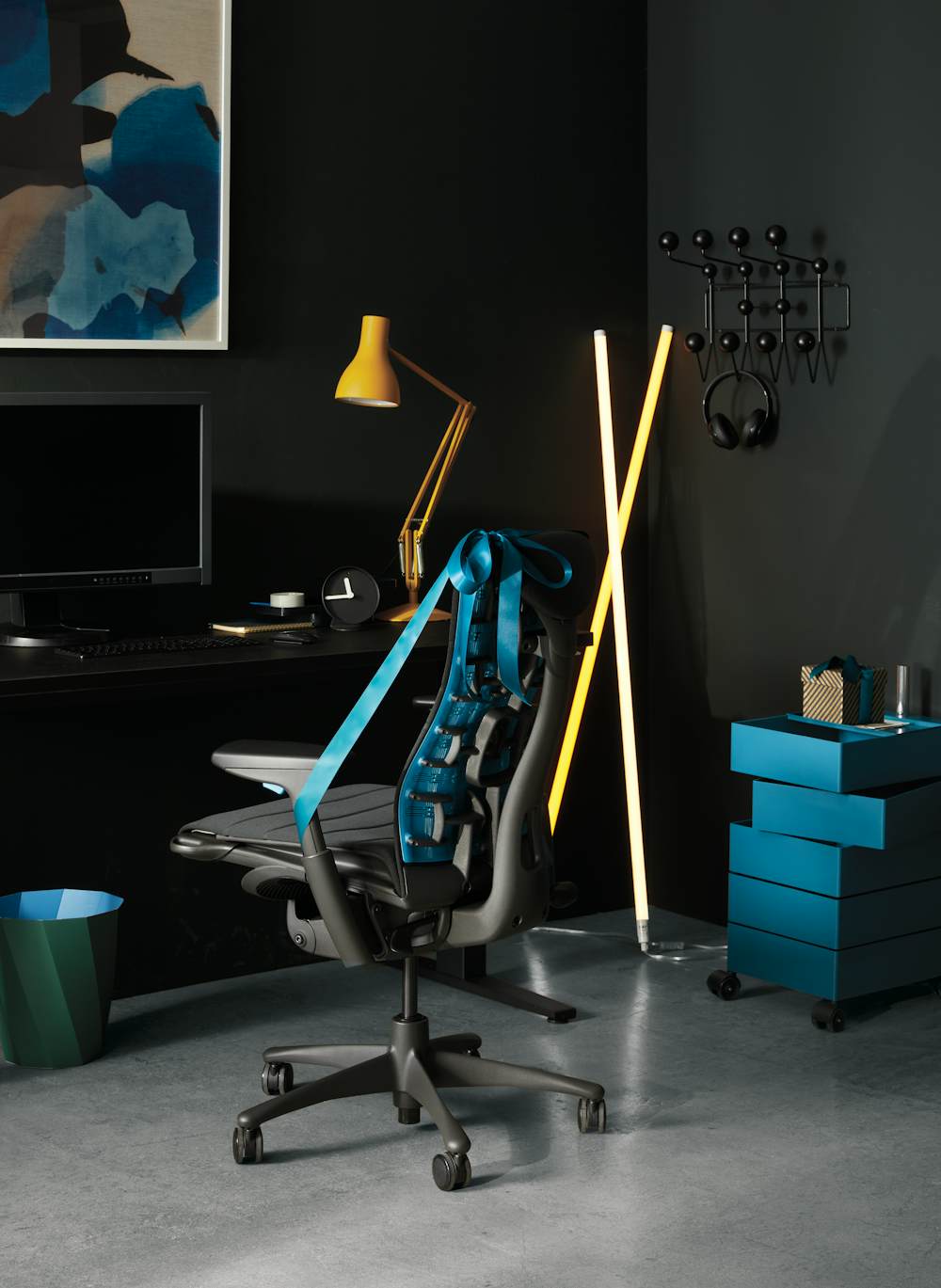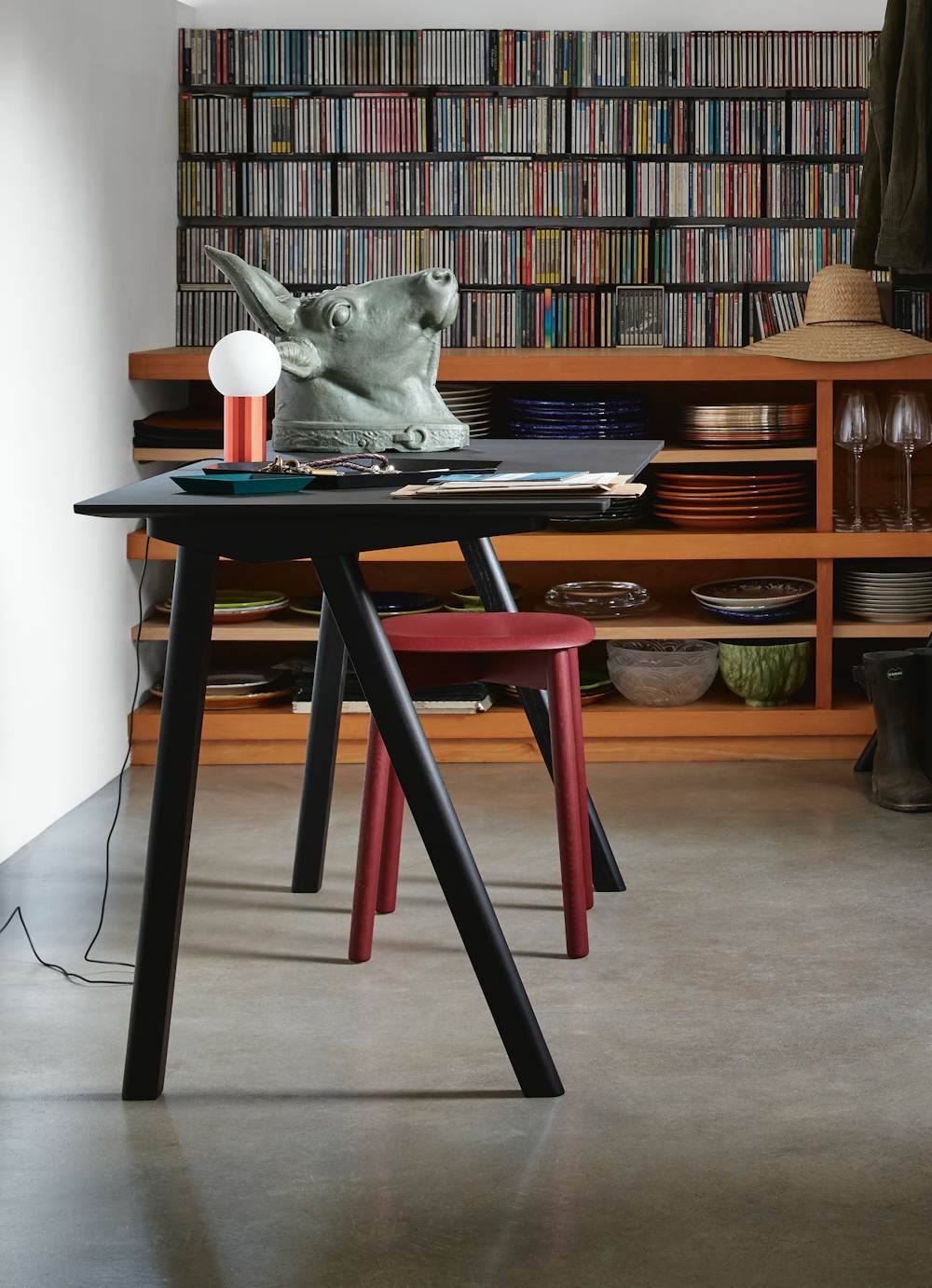 How to Create a Modern Gaming Setup
At Design Within Reach, discover some of the best gaming chairs on the market, including the Herman Miller x Logitech G Embody Gaming Chair, which incorporates features specific to gaming into its science-backed ergonomic design. The Embody isn't the only silhouette that's received a gamer-friendly upgrade at Design Within Reach – the iconic Aeron Chair's design has also been adjusted to better support a gamer's active posture over long hours. For a gaming chair that will set the stage for streaming, opt for the Sayl Chair, whose suspension is available in several bold colors, including neon green, teal, red, white, and pink.

Complete your gaming setup with the Motia Sit-to-Stand Gaming Desk or purchase a gaming setup all at once with a gaming bundle that comes complete with the Motia Desk and a gaming-edition Embody, Aeron, or Sayl. For a more contemporary look, opt for the Copenhague 90 Desk or Copenhague 10 Desk in all-black colorways.

At Design Within Reach, explore several gaming accessories that would be just as at home in a sleek, contemporary or modern office as they would be in a gaming room. Shop black desk lamps and clean-lined decor, including wall clocks. For vivid lighting, opt for a stunning Neon Tube LED, which packages the classic look of a neon light in an energy-efficient tubular LED light. Furnish your space with mid-century modern media storage units and plush poufs for cozy floor seating.