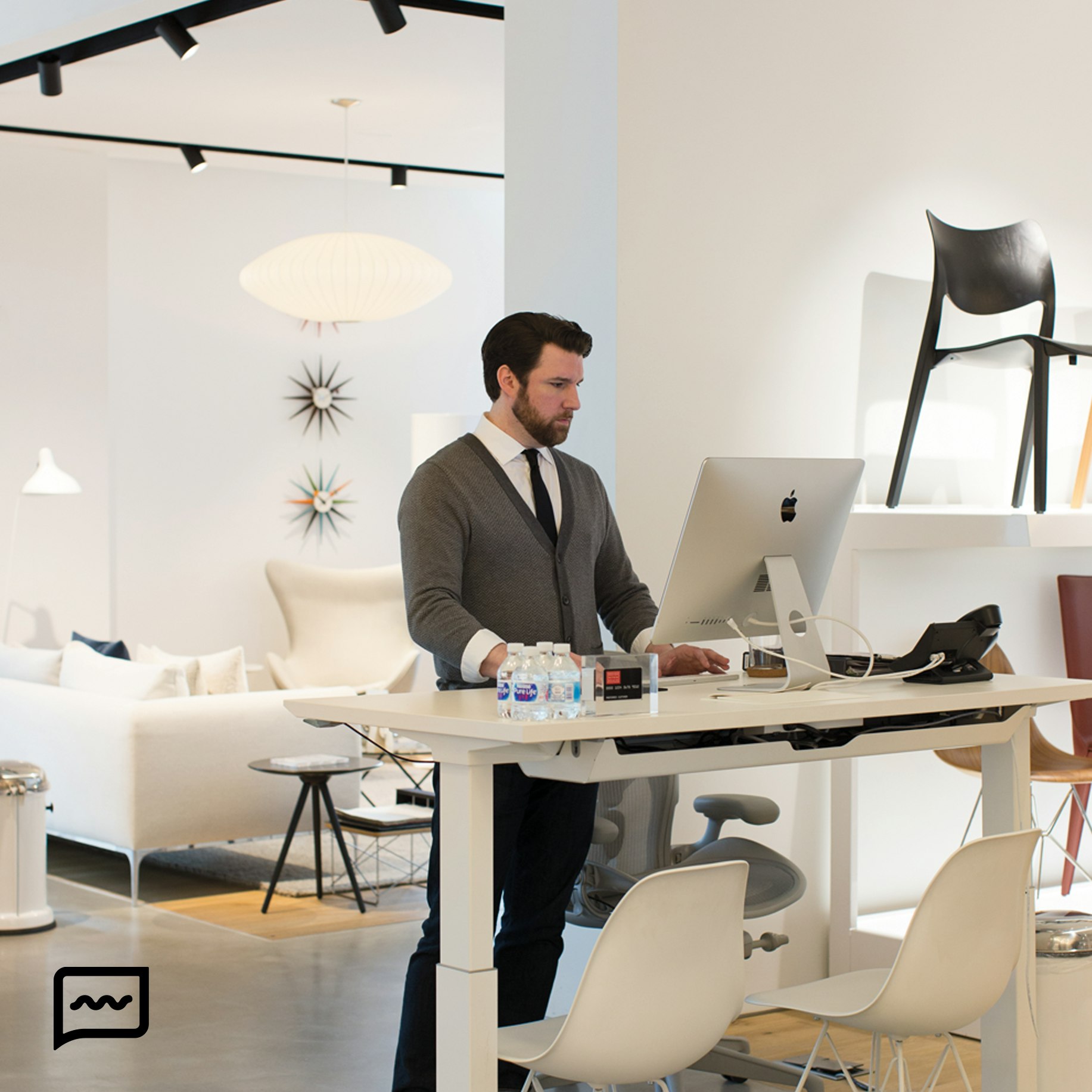 Any questions so far? We can help.
Complimentary design services including expert design consultations, in-home measuring and 3-D renderings of your rooms.
Modern Table Lamps & Desk Lamps
It has been said that the three most important factors to consider when buying a home are: location, location, location. In the same vein, three of the most important elements of interior design are: lighting, lighting, lighting. Modern home lighting is a critical interior design aspect — especially table lighting.

In table lighting, there are two primary categories: table lamps and desk lamps. Table lamps are designed to produce ambient lighting that illuminates a large area, while desk lamps, also called task lamps, are designed to produce focused task lighting ideal for highlighting a small area.

Table lamps tend to be more decorative, with diffusing fabric, paper, or glass shades that emit warm, welcoming glows. Desk lamps are ultra-functional, with directional shades and features that enhance their precision and adjustability. Still, in both categories, there are several lamp styles and features to consider. Here's a roundup of some of the most popular table lamp styles.

At Design Within Reach, discover many different types of modern table lamps and desk lamps to suit all your lighting needs.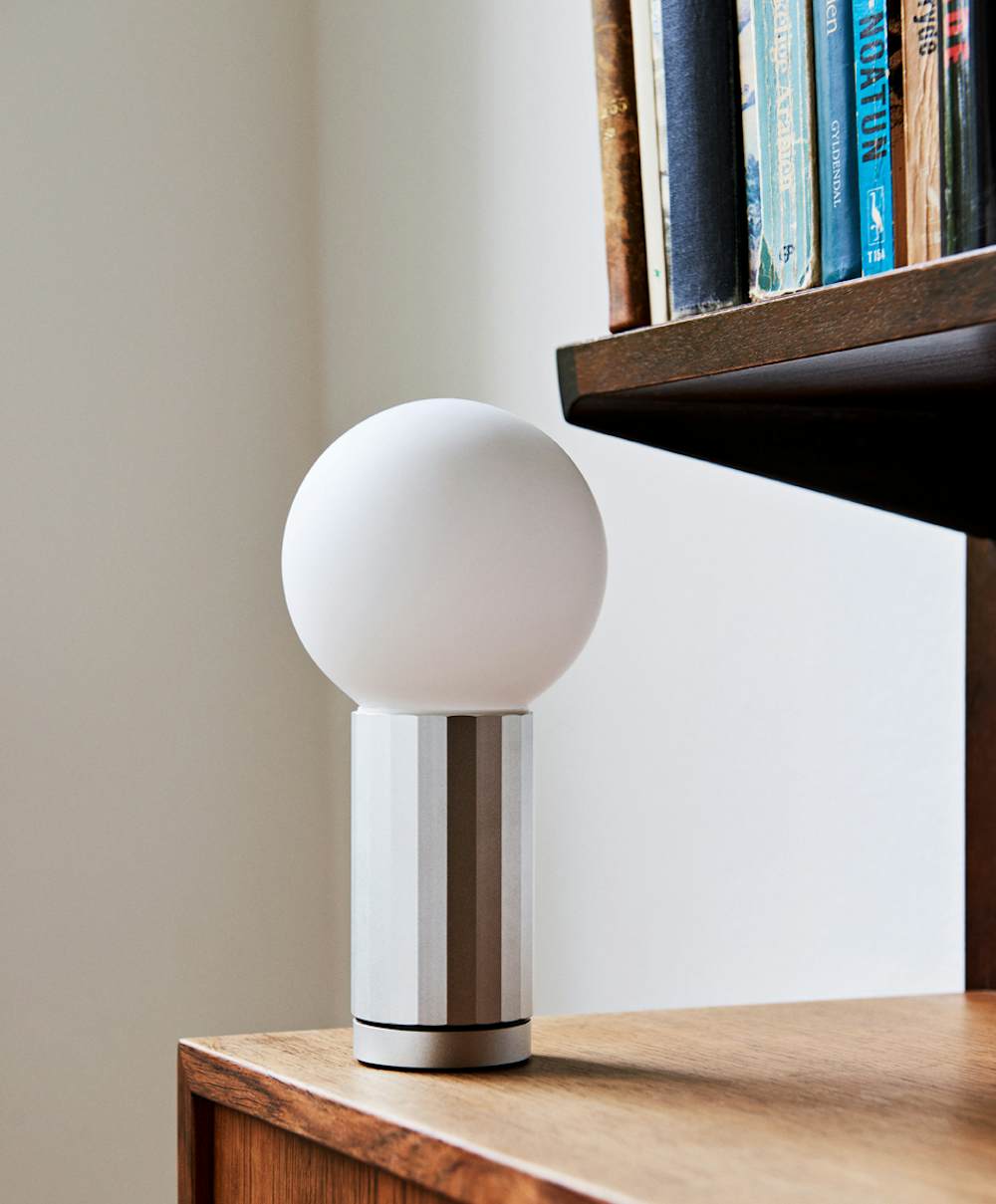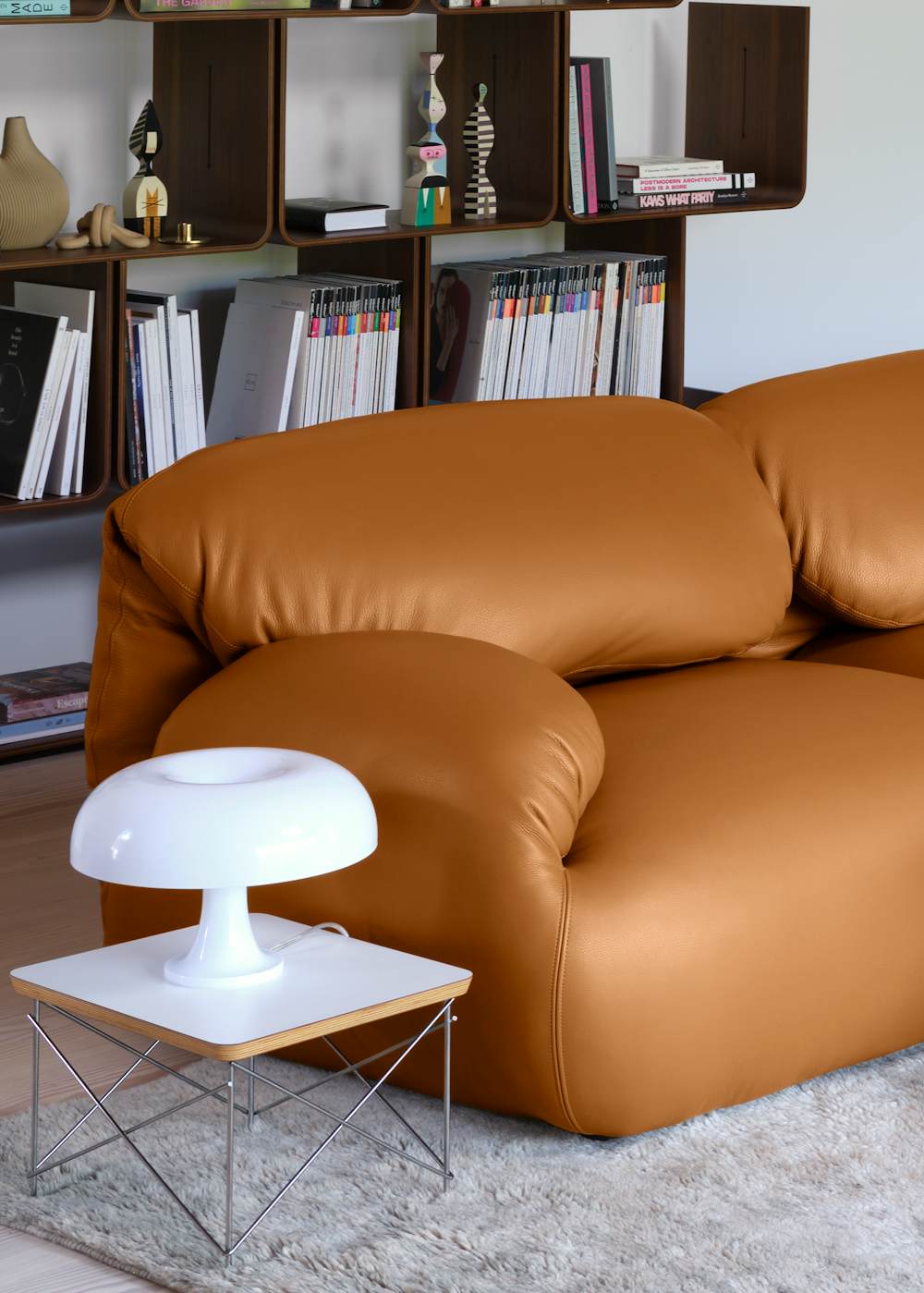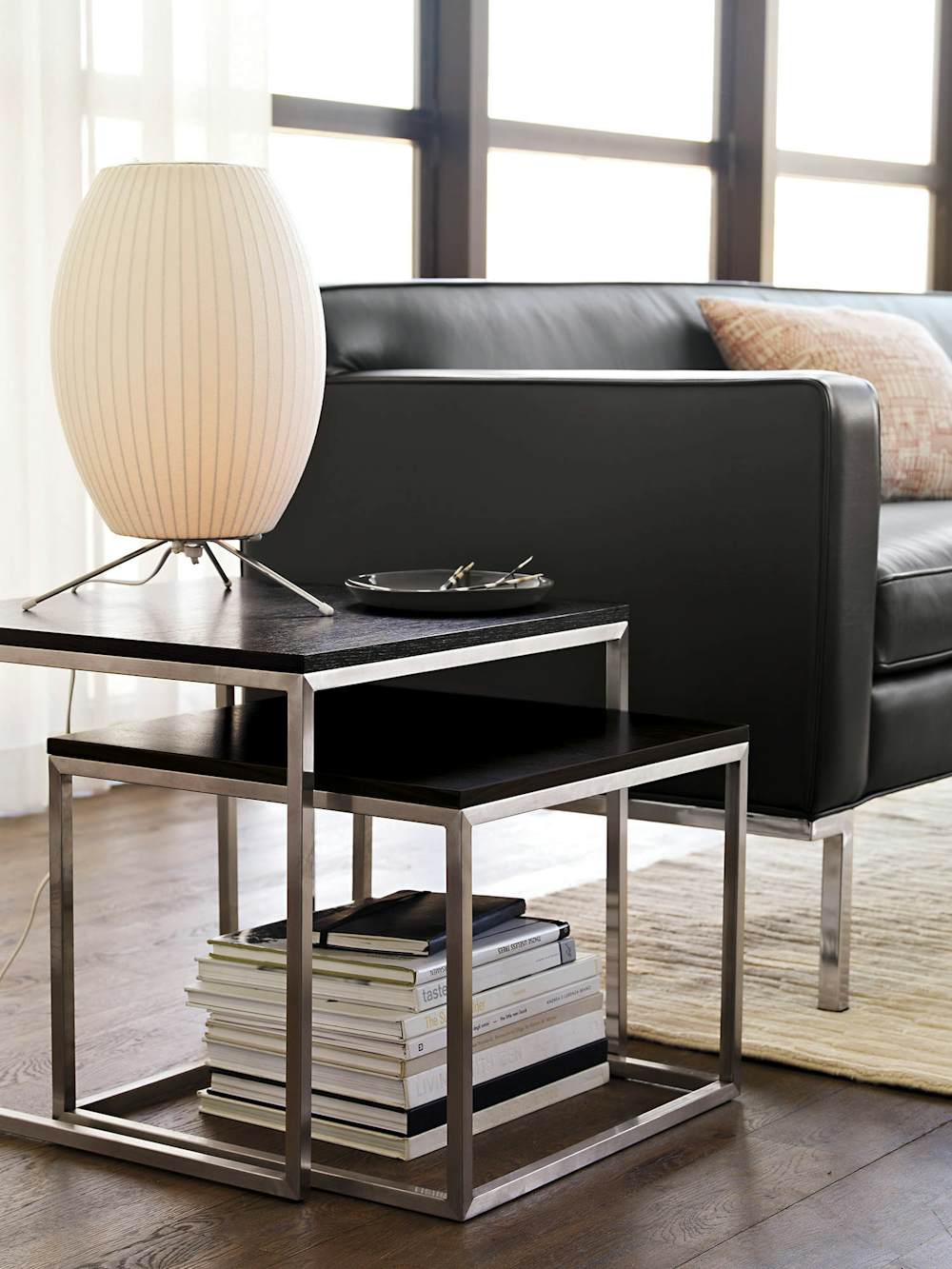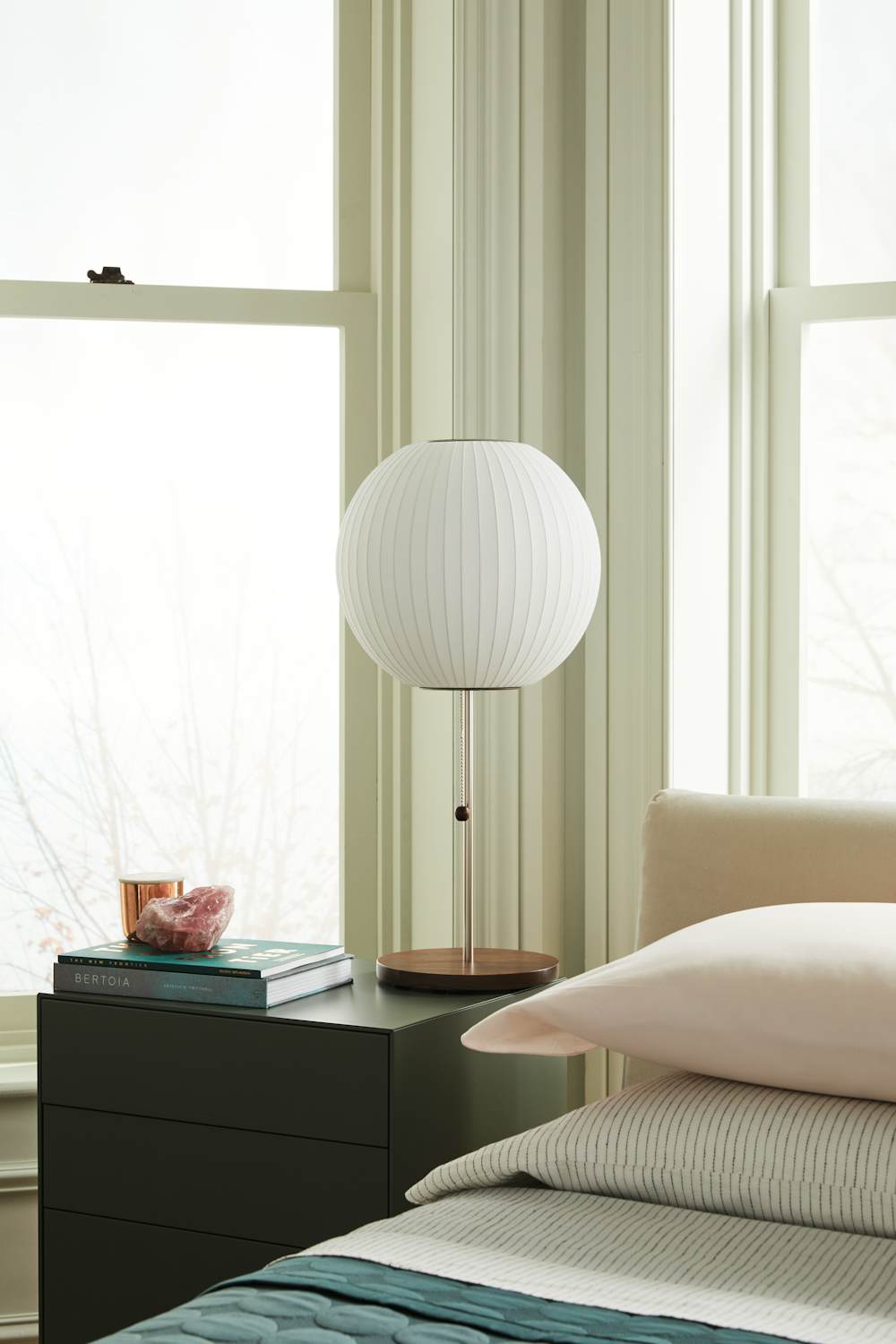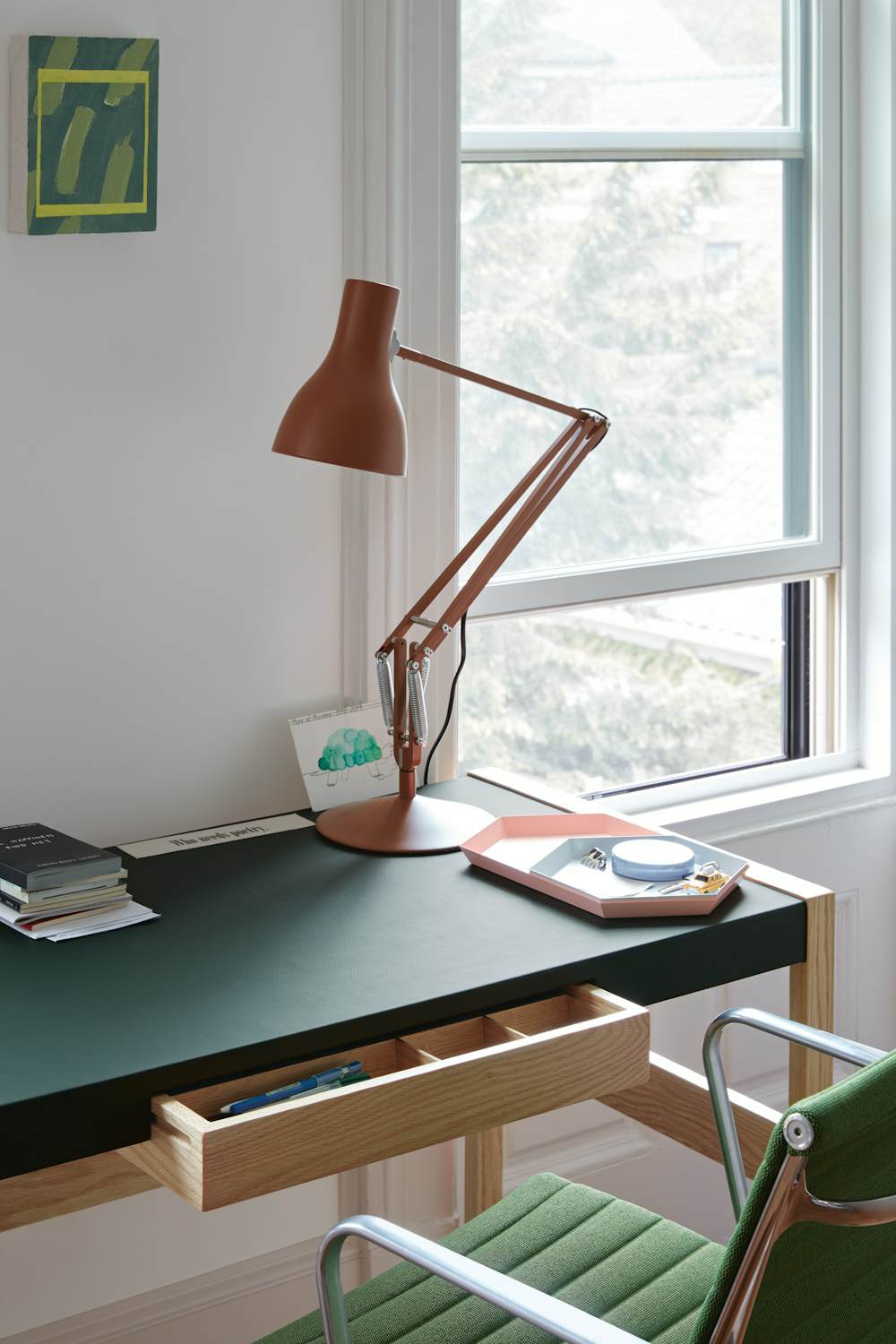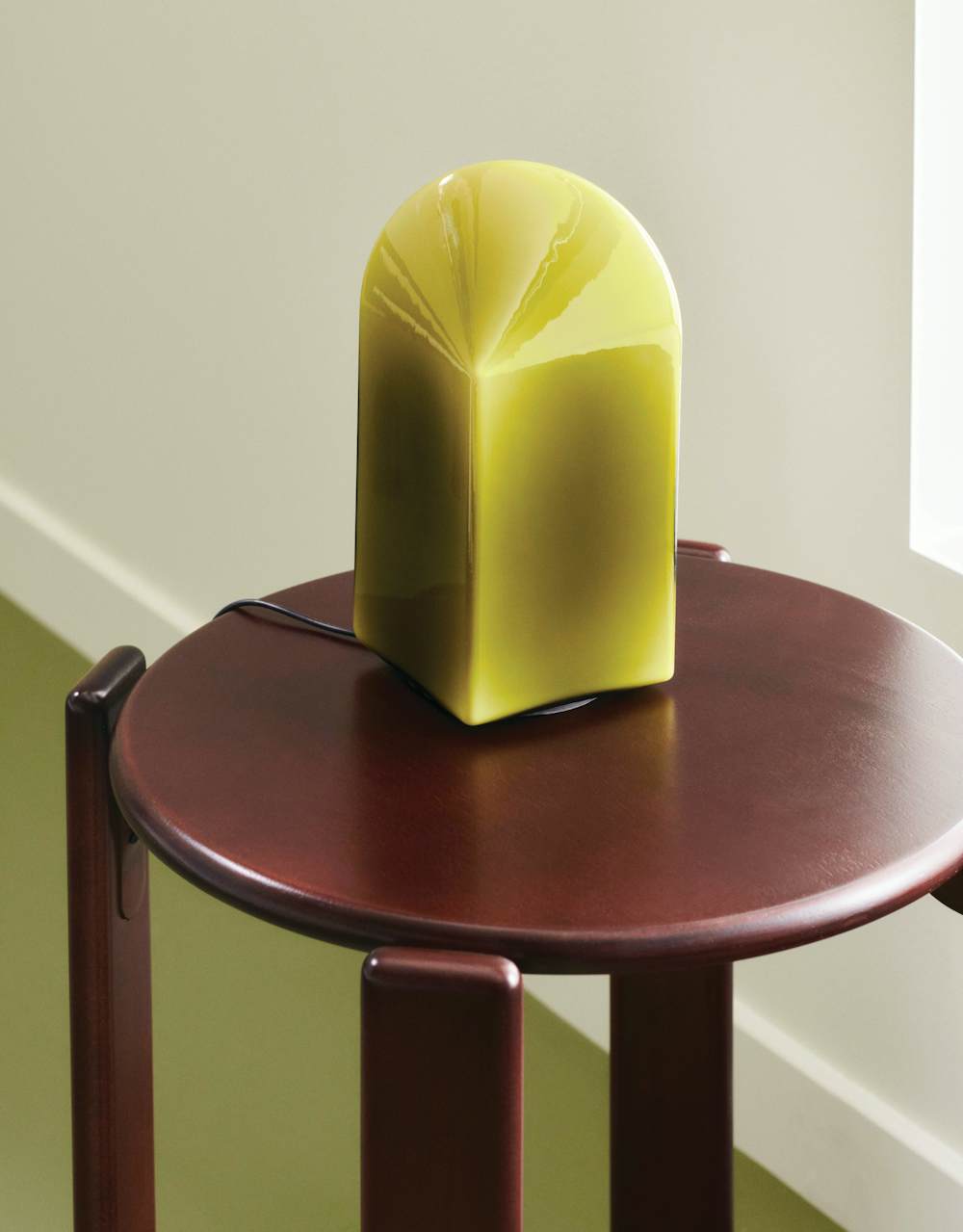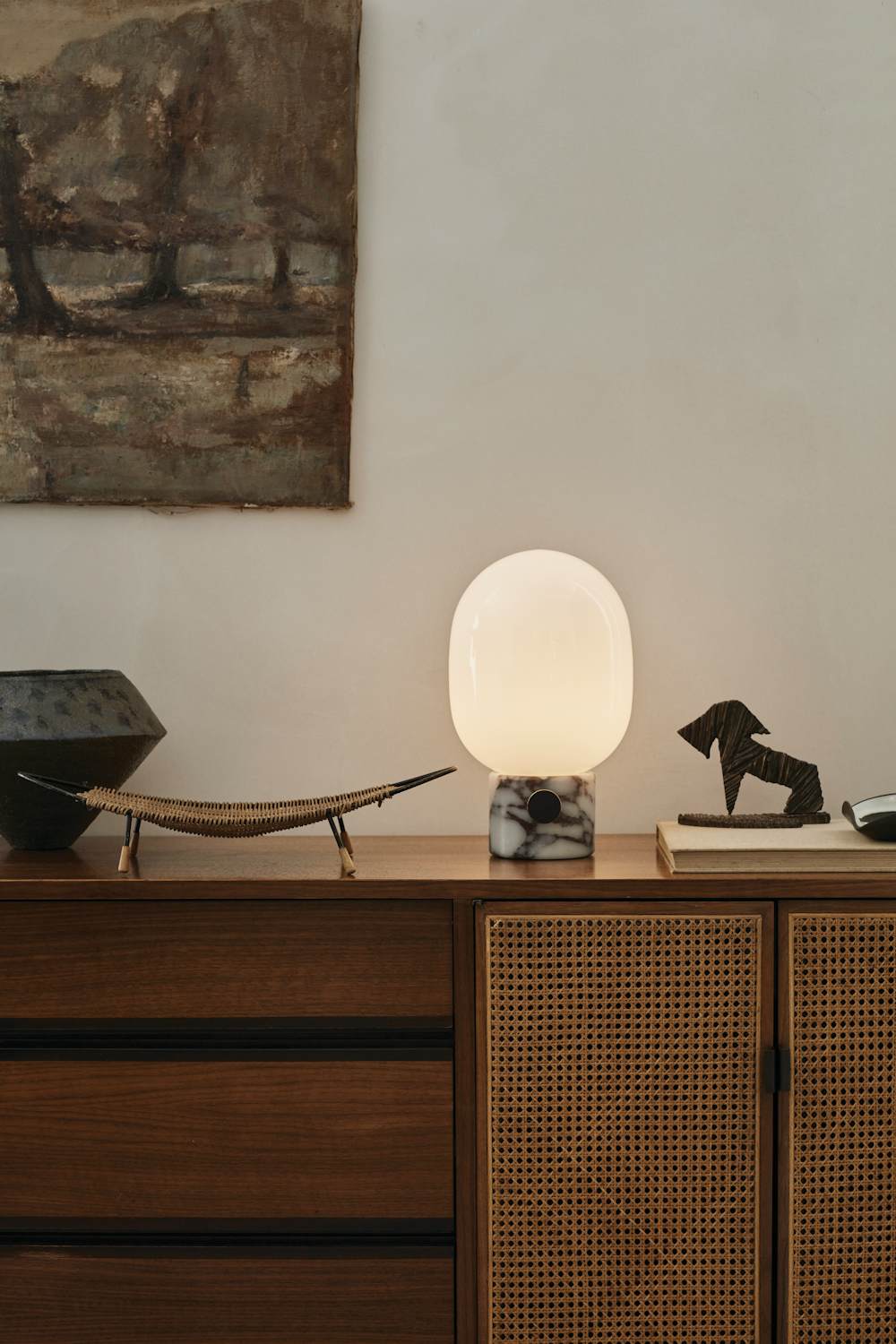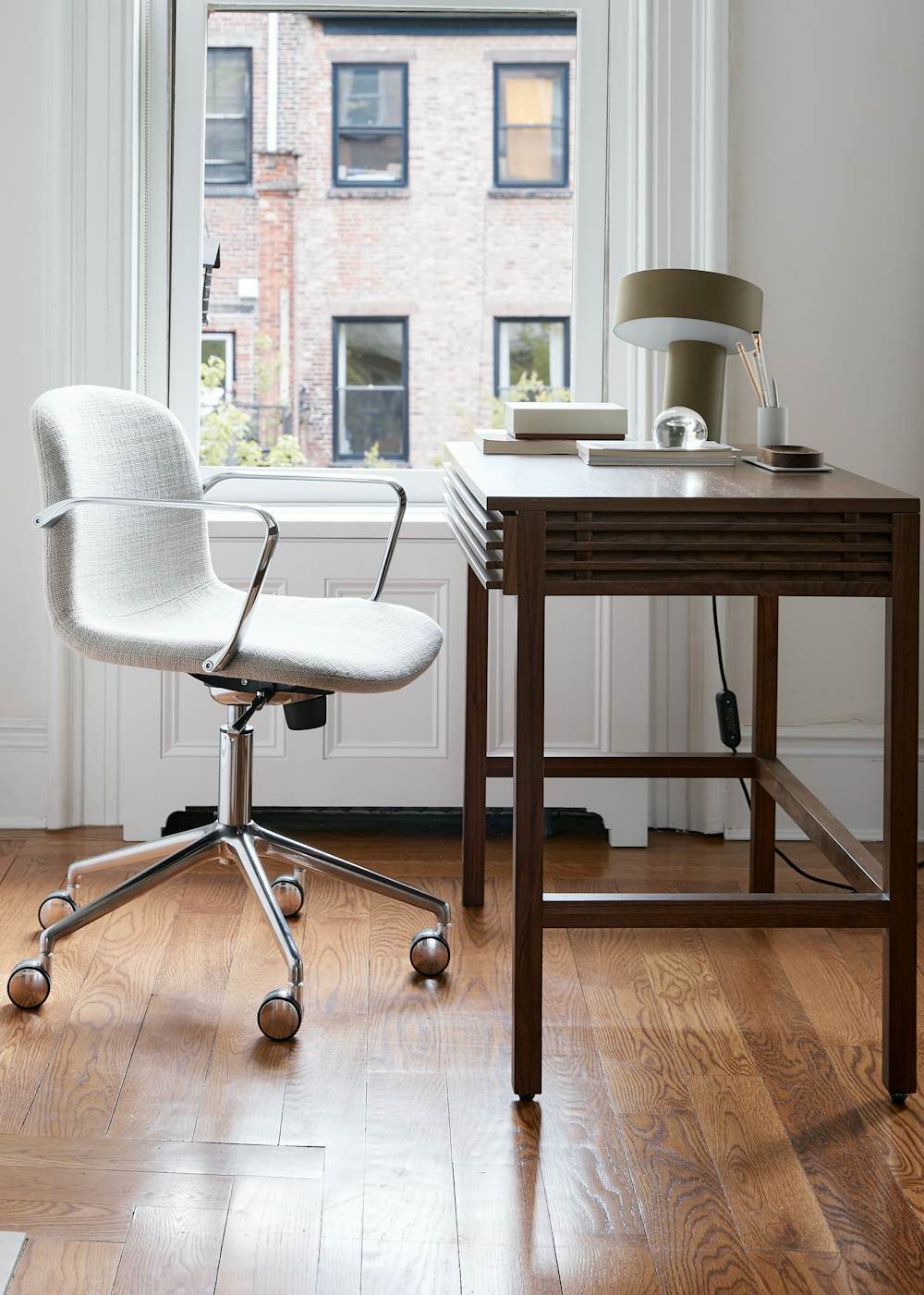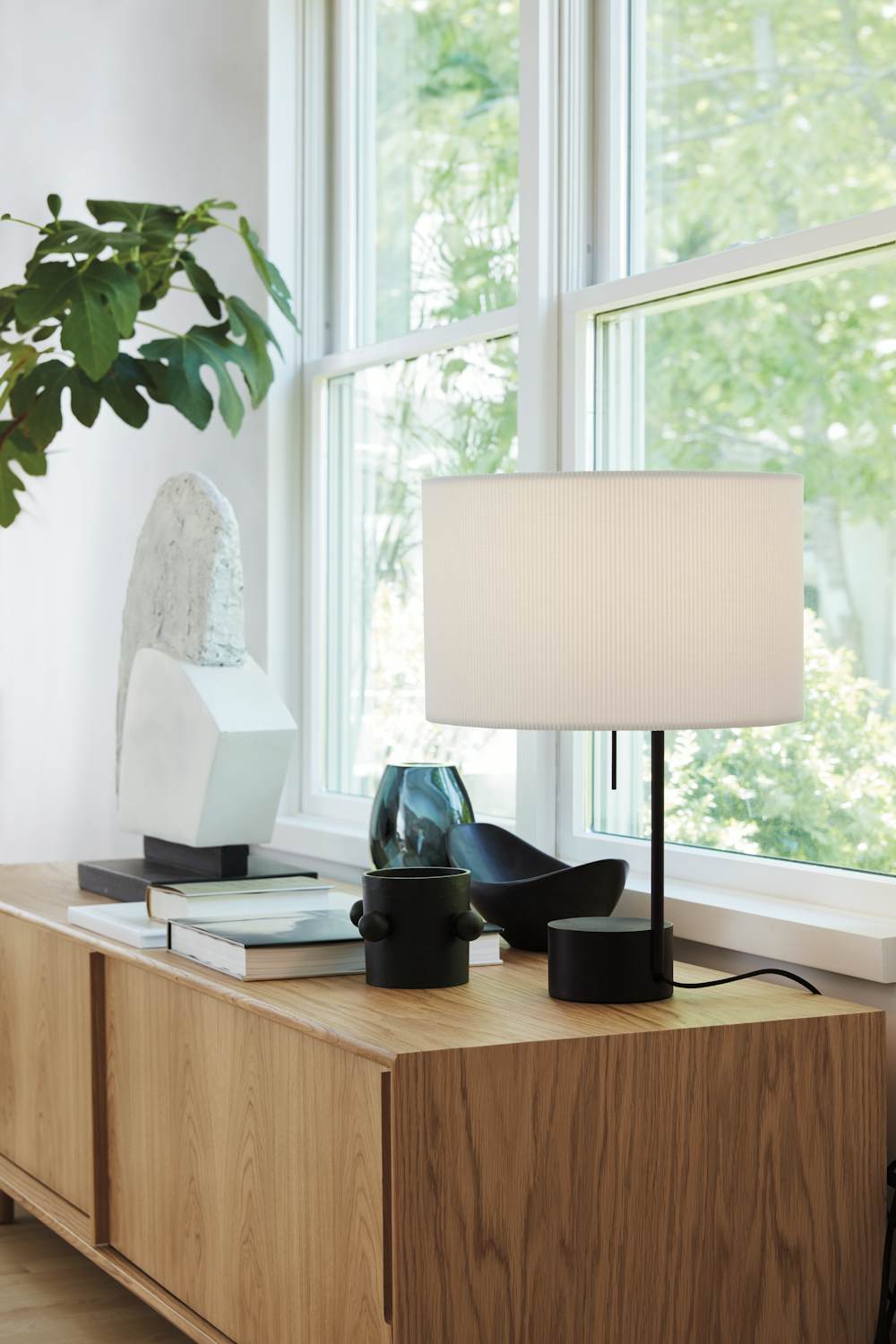 How to Choose Modern Table Lamps & Desk Lamps 
The first step to choosing table lamps for your space is to determine the function of your table lighting. If you're looking for a mood-setting ambient lamp, shop table lamps with diffusing shades: glass table lamps, globe table lamps, lantern table lamps, and paper or fabric table lamps. If you're searching for the perfect lighting solution for your home office desk or workstation, opt for a desk lamp that will allow you to illuminate just your work area without disturbing the rest of the room.

Once you know which table lamp styles appeal to you, consider where to place them in your home. Position end table lamps atop matching accent tables on either side of a sofa. Look for surfaces that provide a good vantage point for light: a wall shelf, mantel, or dresser can all be the perfect place for additional lighting. For a bedroom, opt for a table lamp set: Place a bedside lamp on each nightstand to provide reading light and create a calming environment. Touch table lamps and dimmable table lamps make ideal bedroom lamps for their added convenience.

Don't forget to consider table lamp height as well as overall table lamp dimensions. The size of your surface should help determine the size of the lamp. For a small accent table or nightstand, steer away from a large lamp that will overwhelm the area. On the other hand, if you're looking for a lamp for a large desk or sizable end table, don't opt for something too small that will get lost in the overall landscape. Enjoy selecting table lamps for your home — they're an easy choice for livening up and illuminating your interiors.

If you're shopping for desk lamps, don't forget to consider additional features that can enhance the functionality of your lamp. Adjustable task lamps and swing-arm desk lamps allow you to position your light where it can work best for you. USB table lamps are ideal for workstations that are home to multiple battery-powered devices, as they feature USB ports for charging.

Another key feature to look out for if you'd like your light to go where you do is portability. Portable table lamps, also sold as cordless table lamps or battery-operated table lamps, don't require nearby outlets to function. Some weatherproof models are even safe to use in the rain! Most cordless LED lamps can run for 10-24 hours on a single charge. LED table lamps in general are a great choice for energy efficiency – plus they don't give off heat.

How big should a lamp be on a table?
Table lamps come in a wide variety of shapes and sizes, from adorably miniature to strikingly large, so choosing the right size table lamp for your space ultimately comes down to your aesthetic preference. That said, you should make sure to choose table lamps with light sources positioned at approximately eye level when you're seated.

What is the difference between a table lamp and a bedside lamp?
Though table lamps and bedside lamps are mostly interchangeable, a lamp perfect for a bedroom won't always be the perfect lamp for a living room. In bedrooms, consider choosing dimmable bedside lamps with soft, semi-opaque diffusers, rather than opaque shades or diffusers that might produce harsh glare and shadows. Also look for other features, including touch controls or USB ports for charging devices while you sleep.

What is a good height for a desk lamp?
Like table lamps, desk lamps should ideally be at or below eye level while you're seated at your desk. That said, many desk lamps are height- and position-adjustable to allow you further control over your task lighting.