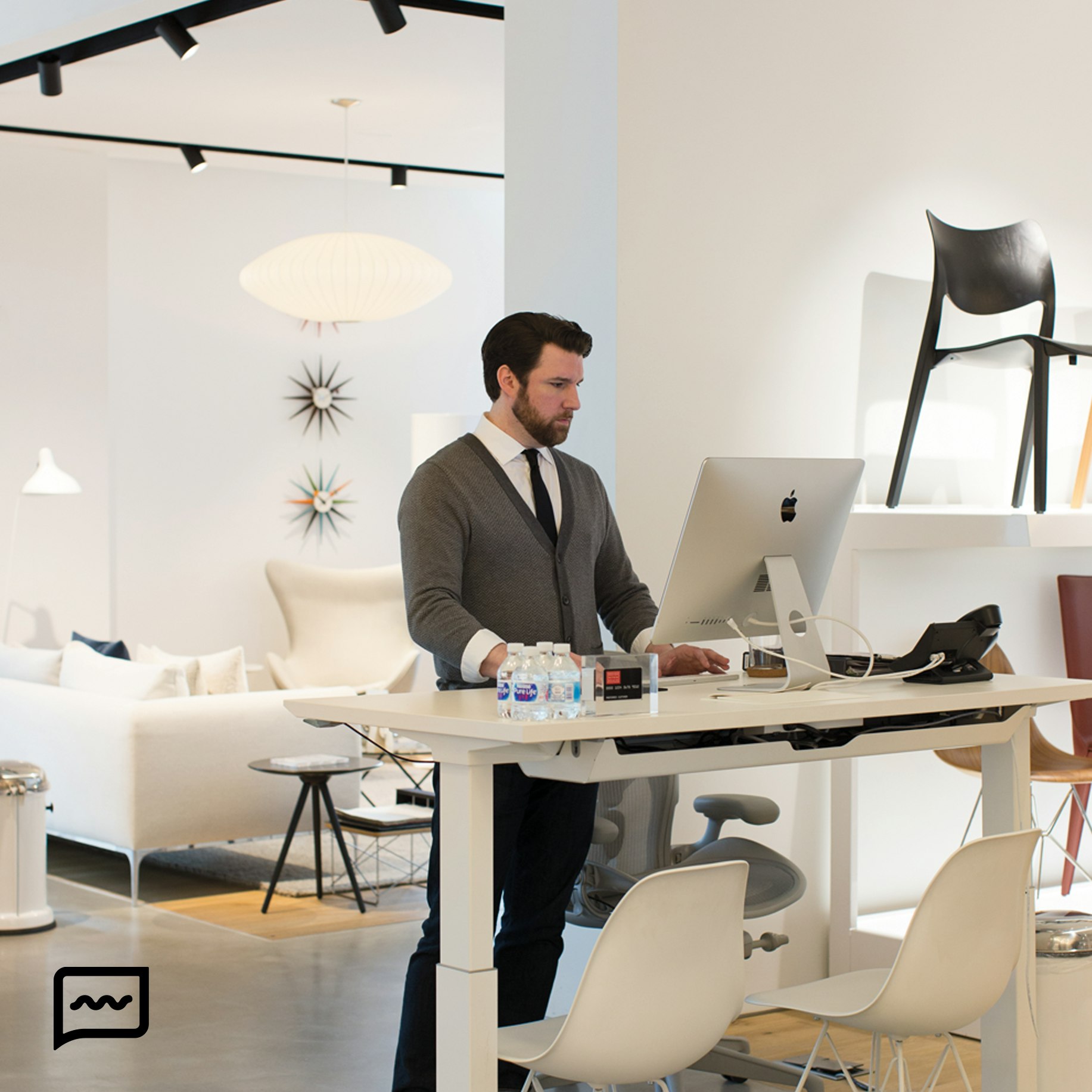 Any questions so far? We can help.
Complimentary design services including expert design consultations, in-home measuring and 3-D renderings of your rooms.
Modern Office Accessories 
Office desk accessories are the glue that holds a modern office together – the icing on the cake, if you will. They can provide a place to store pencils, rubber bands, work documents; they can enhance the organization and space efficiency of your desk; they can help you make the most of your home office space. Home office accessories are designed to make your home office as efficient, organized, and productive as any professional office space.  
How to Choose Office Accessories
Must-have office accessories are those that cannot be done without. Everyone needs a trash bin at some point, for instance, and probably a stapler. Almost everyone also needs a place to hold pens and pencils for jotting down those quick notes and a dispenser or holder for small sheets of note paper. The list of must-have office accessories varies with individual tastes and needs, though the basics are more or less universal. That's why an office desk accessory set can contain an array of tools needed by most people. DWR offers an essential set of home office accessories that contains scissors, stapler, and tape dispenser. Another set goes further with a paper tray, pencil cup, and tissue box cover. Going beyond the desktop, shelving, for many, falls into the category of must-have office accessories – a place for reference books, cherished curio collections, or plants.