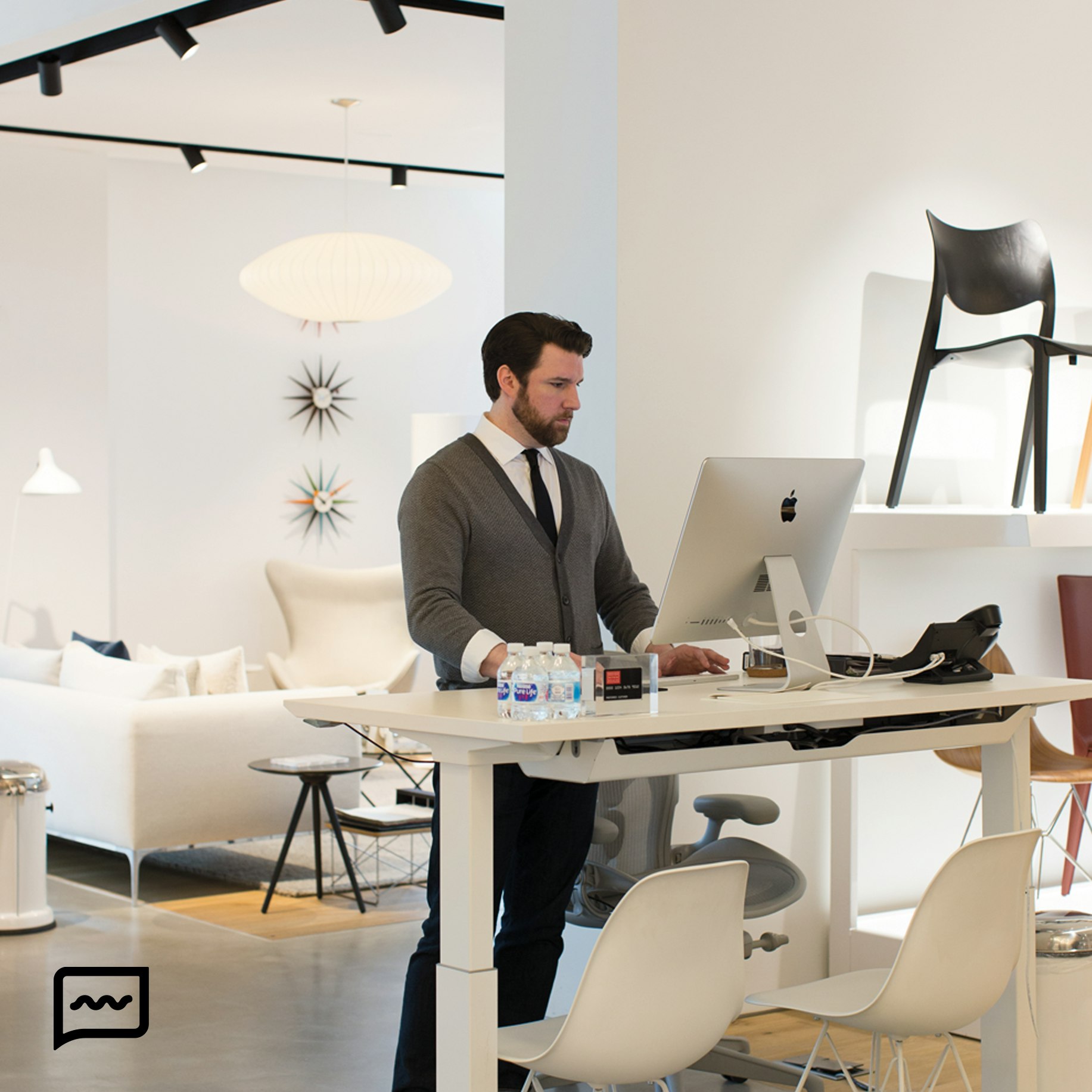 Any questions so far? We can help.
Complimentary design services including expert design consultations, in-home measuring and 3-D renderings of your rooms.
Modern Outdoor Umbrellas
Spending time out of doors is one of the greatest joys of the warmer months. Whether you lounge poolside or dine alfresco, it's important to furnish your outdoor space with stylish yet durable pieces — including a patio umbrella.

When the summer sun is beating down (threatening to toast you to a shade of lobster red!), it's crucial to have a deck umbrella or patio sunshades that offer a retreat from the heat and UV rays. Perhaps you're imagining a multi-colored beach umbrella that will inevitably clash with modern outdoor furniture. Here's the good news: Our umbrellas are a modern outdoor accessories combine a contemporary aesthetic with thoughtfully engineered materials to ensure style and function for years to come.

Don't forget about a patio umbrella stand, too. Opt for one rendered in galvanized steel with a concrete weight so that it withstands even the harshest of elements. A modern patio umbrella is a must-have for any and every outdoor seating arrangement.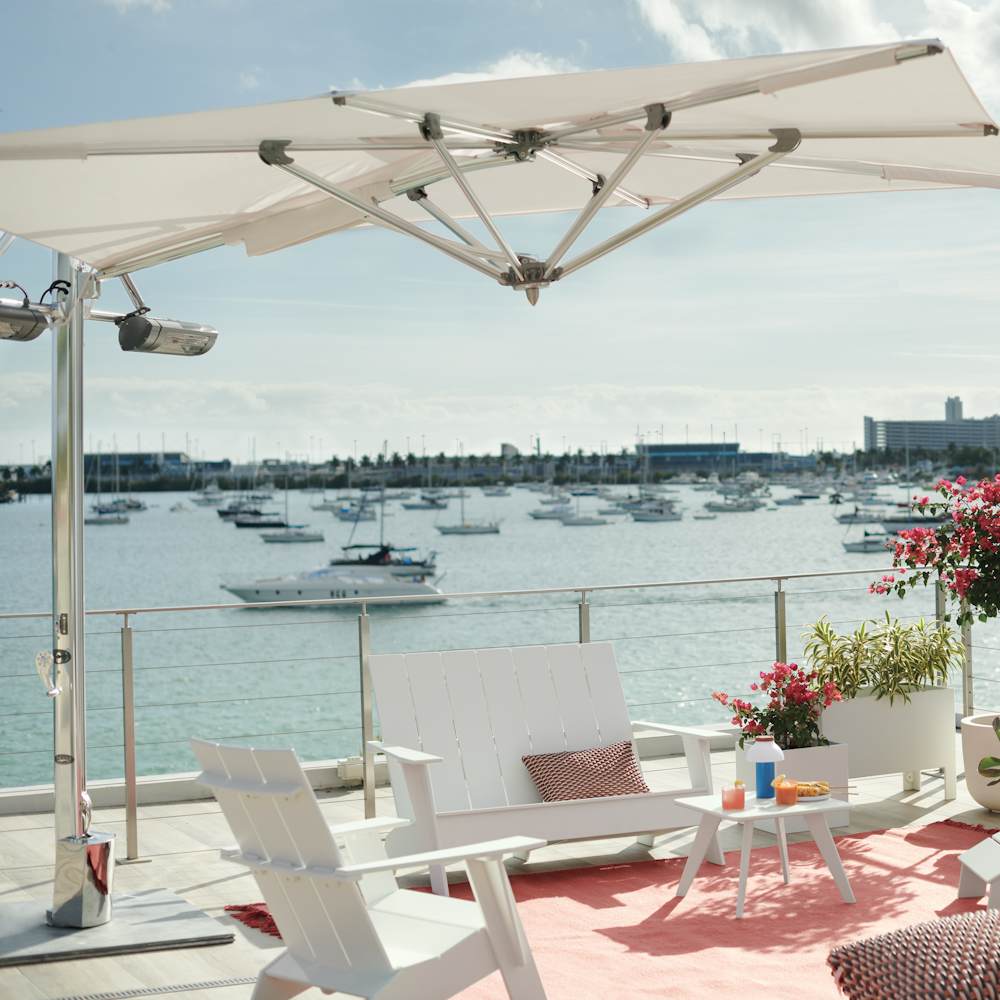 How to Choose an Outdoor Umbrella
As you consider the types and styles of umbrellas, think about the size of your outdoor space, too. For a compact area, choose a small patio umbrella that doesn't overwhelm the furniture. A sunshade also works well in this type of space. On the other hand, a larger umbrella is more proportionate to an expansive outdoor area, such as a pool deck with lounge chairs or a patio furnished with a long dining table.

Finally, once you've determined the style and size that meet your needs, prioritize durability. Select a piece with a mildew-resistant and UV-protected shade. This type of durable outdoor patio umbrella can withstand the elements. Make the most of your space, rain or shine — you're only one umbrella away from endless warm-weather enjoyment in the great outdoors.