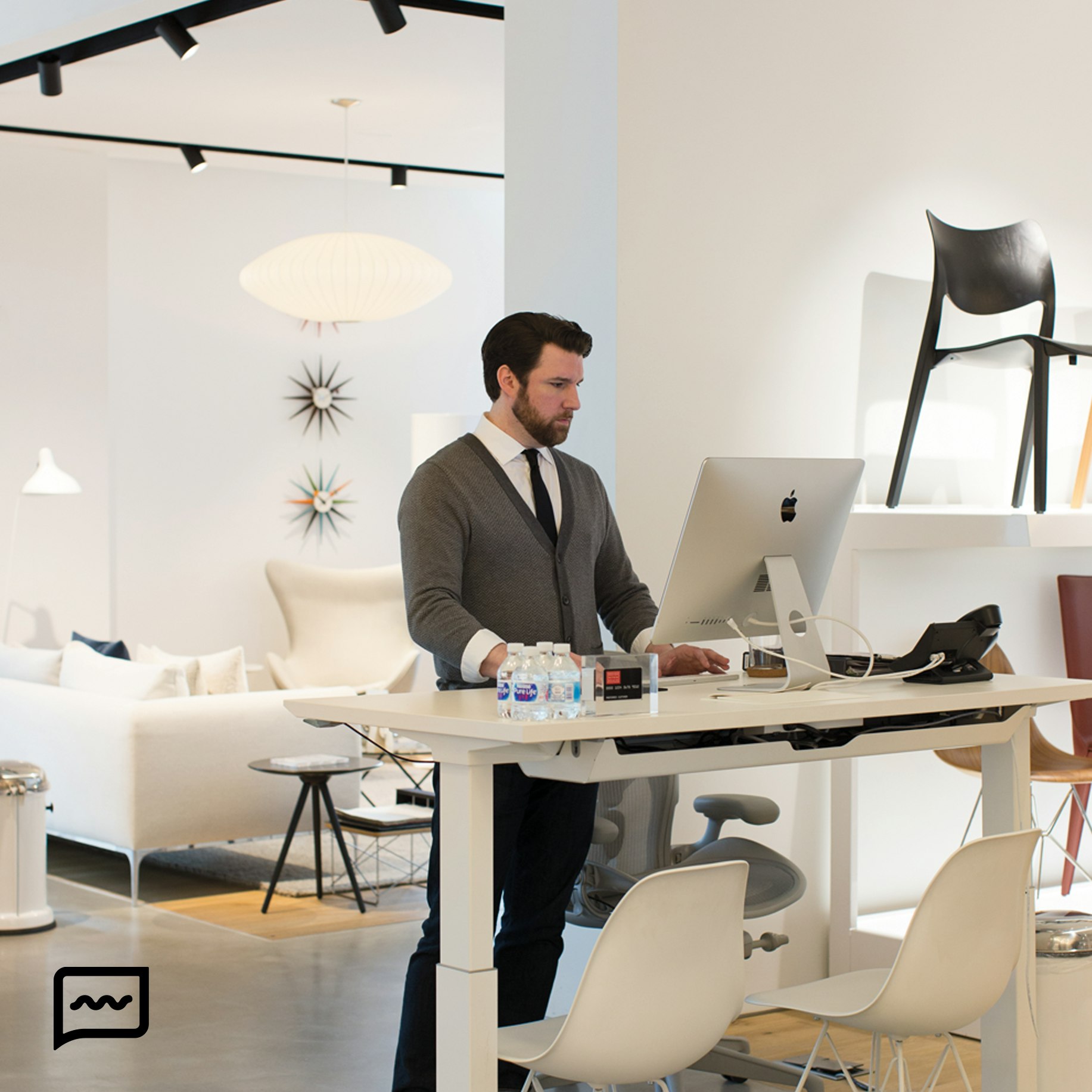 Any questions so far? We can help.
Complimentary design services including expert design consultations, in-home measuring and 3-D renderings of your rooms.
Modern Nightstands & Bedside Tables
Modern nightstands are the heroes of the bedroom. Also called bedside tables, these little bedroom tables are designed for placement beside a bed, with convenient storage features that make settling in for the night a breeze. All nightstands have smooth, flat surfaces ideal for table lamps and other bedside essentials that should remain within arm's reach, like drinking glasses, books, eyeglasses, handheld devices, and more. Most traditional and modern bedside tables also feature additional storage components, like cabinets, drawers, and shelves, that enhance their convenience and discretion. A nightstand is an invaluable companion to any bed frame, and thus no set of modern bedroom furniture is complete without a modern bedside table. 
How to Choose a Modern Nightstand or Bedside Table
When choosing a nightstand, first consider whether you need a bedside table with storage. Assess what you usually keep next to your bed. Would a small bedside table's surface be big enough for all your bedtime go-tos? Or would you prefer a higher capacity nightstand with drawers? If you're an avid reader – especially one with a rotating arsenal of active reads – you might want to choose a bedside table with an open shelf perfect for a row of books. Nightstands with storage components tend to be a bit larger than nightstands without, but it is still possible to find small nightstands with storage features – or even simply spacious tabletops large enough for the utmost essentials. Don't forget to consider shape! Round bedside tabletops are slightly smaller than square bedside tabletops of the same size.

For a space-savvy option, consider a pedestal bedside table. With a low-profile pedestal base supporting a larger (often round) tabletop, pedestal nightstands make the most of their minimal footprint.

You should also consider the visual impact your bedside table may have on your space. Oak and maple wood nightstands breathe natural warmth into a space, while white, gray, and black nightstands complement stark, minimalist arrangements. Colorful bedside tables are ideal for eclectic or Postmodern spaces where playfulness is paramount.

If you'd like your bedroom to have a cohesive look, it's a good idea to choose a nightstand in a similar color or wood finish to your existing furniture. Many of the modern nightstands available at Design Within Reach are part of larger collections of matching bedroom furniture, so if you're starting from scratch, consider exploring some of DWR's bedroom furniture collections first. No matter your choice (square or round, wood or steel), at the end of the day you can rest easy knowing that your nightstand — and good design — is within arm's reach.