The best home office chair:
What you need to know
It's no secret that remote work has increased dramatically over the course of the past year. If you, like many others, find yourself working from home, it's important to establish a dedicated office space that's furnished with high-quality pieces – including an ergonomic chair. The best home office chair is one that will help minimize back and neck pain while promoting good posture and overall well-being. Here are a few tips to keep in mind as you search for a stylish yet comfortable home office chair.
"If you work from home, it's quite likely that you spend hours on end sitting at your desk. It's important to invest in an ergonomic office chair to help prevent pain as well as promote productivity and your overall well-being." – Barry, Design Expert, DWR NYC E57th Store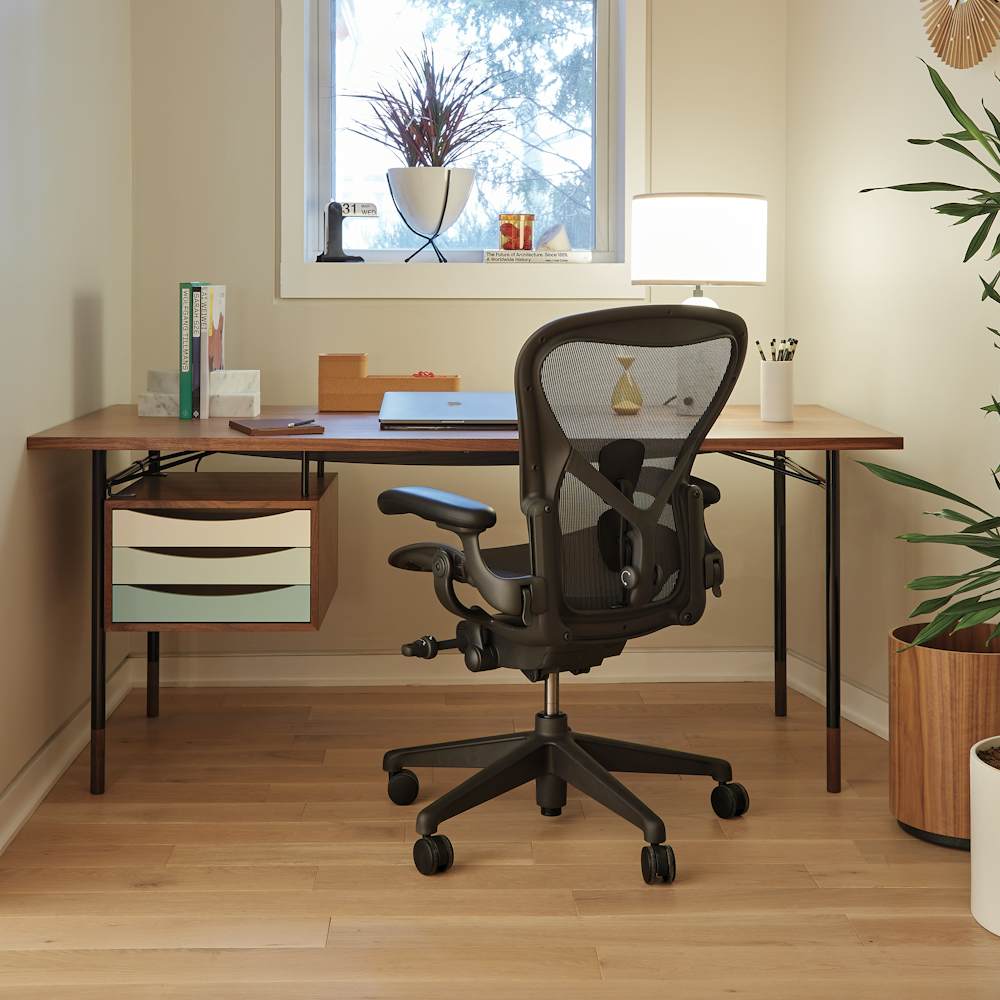 Why office chairs are important for your health and home office
Has an extra dining seat doubled as your desk chair for far too long? Or (even worse) have you been perched atop a kitchen stool as you hunch over your laptop? Believe it or not, an office chair can directly impact your health.

Studies have shown that prolonged periods of sitting – especially in a poorly designed chair – can result in back pain, neck pain, and carpal tunnel syndrome, among other ailments. Those who work full-time often spend upwards of eight hours daily sitting at a desk, so it comes as no surprise that an ergonomic home office chair is a worthwhile investment. It can help alleviate pain, improve your posture, and even increase your productivity since you won't be distracted by chronic discomfort.
What to look for when purchasing a home
office chair
If you're wondering what to look for in an office chair, there are a handful of features to consider. Top-rated office chairs usually offer most (if not all) of the following.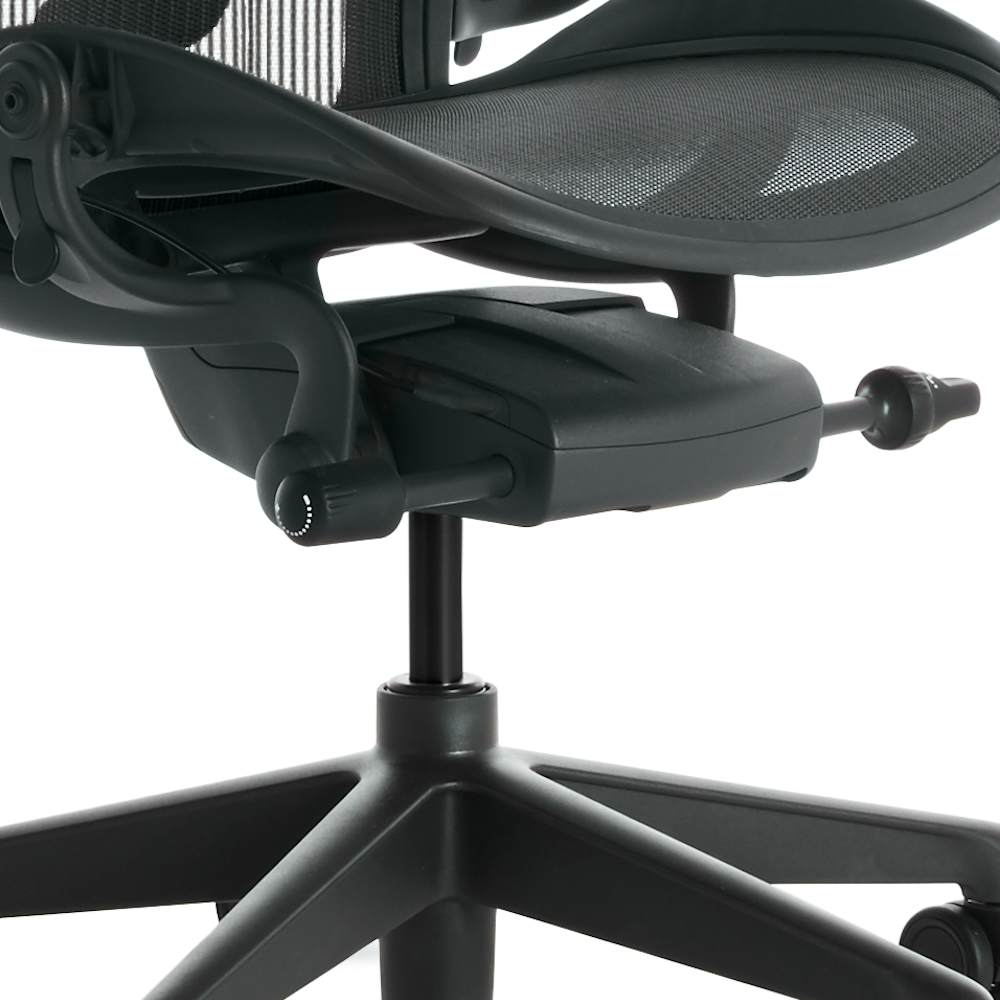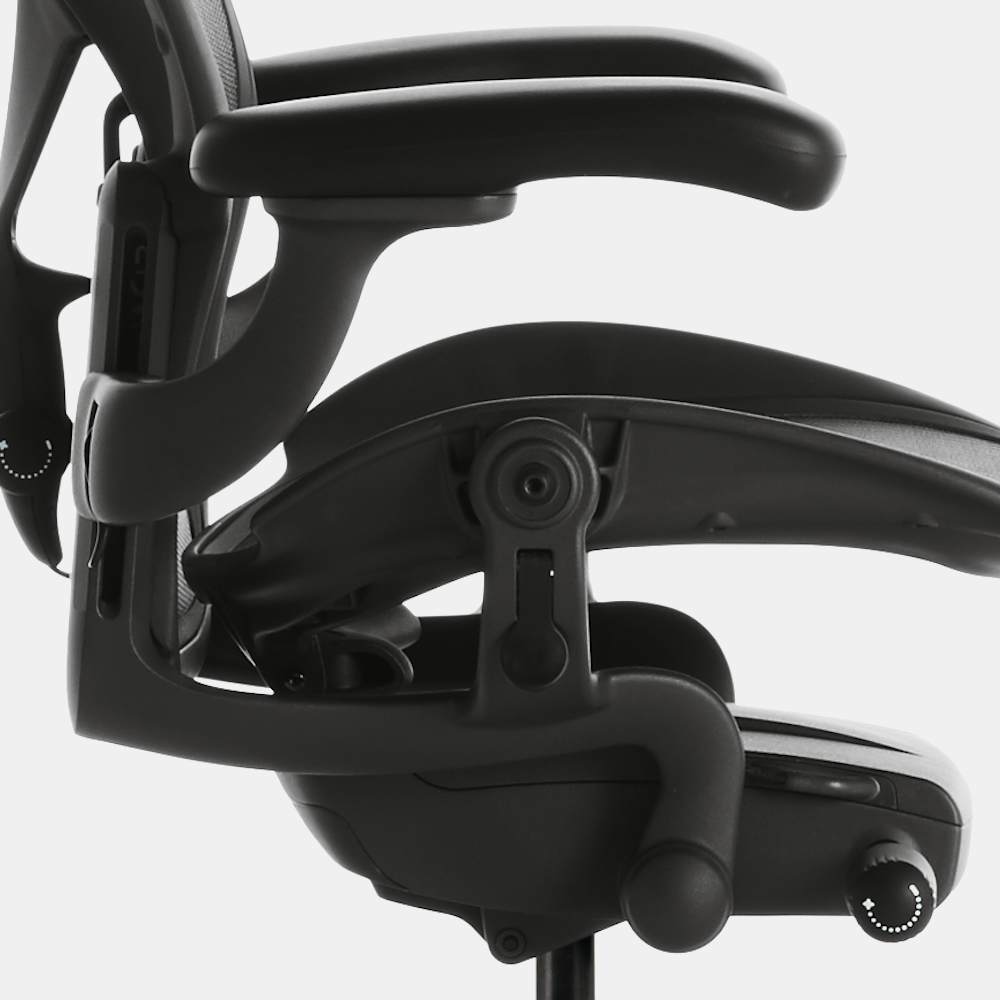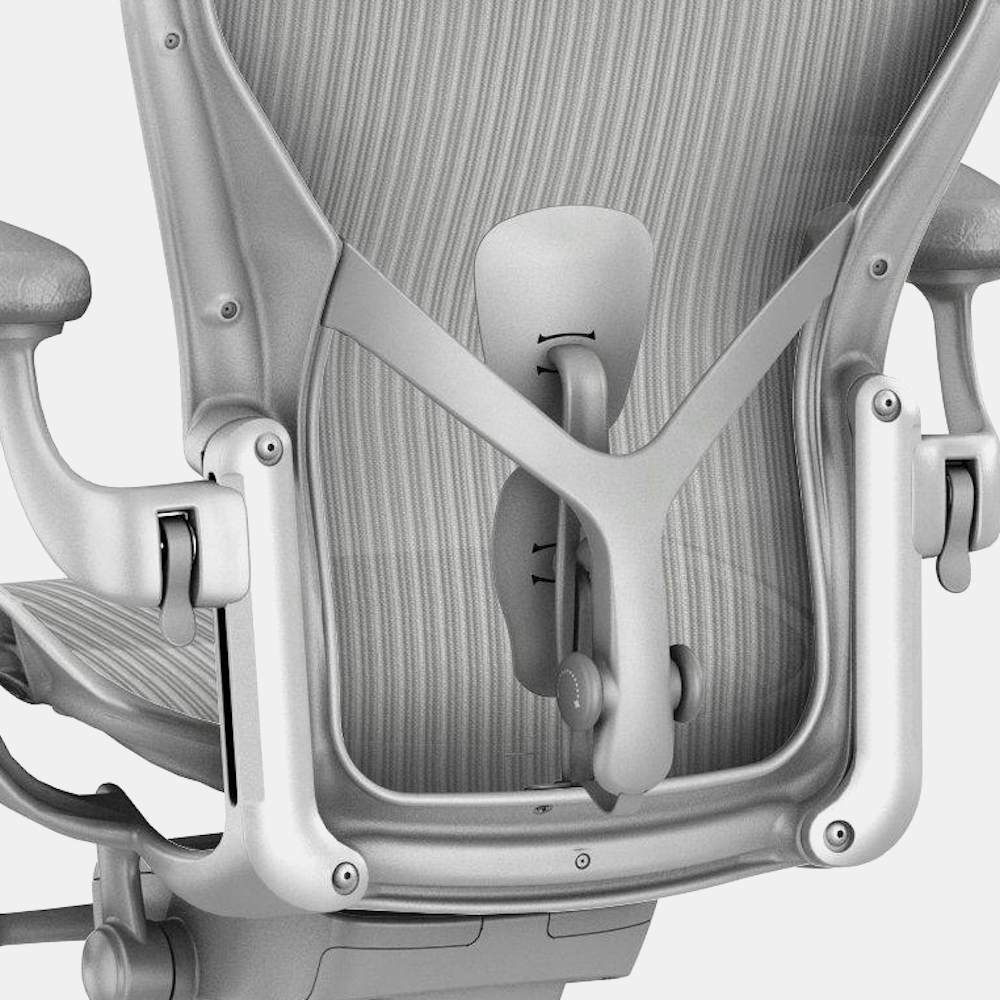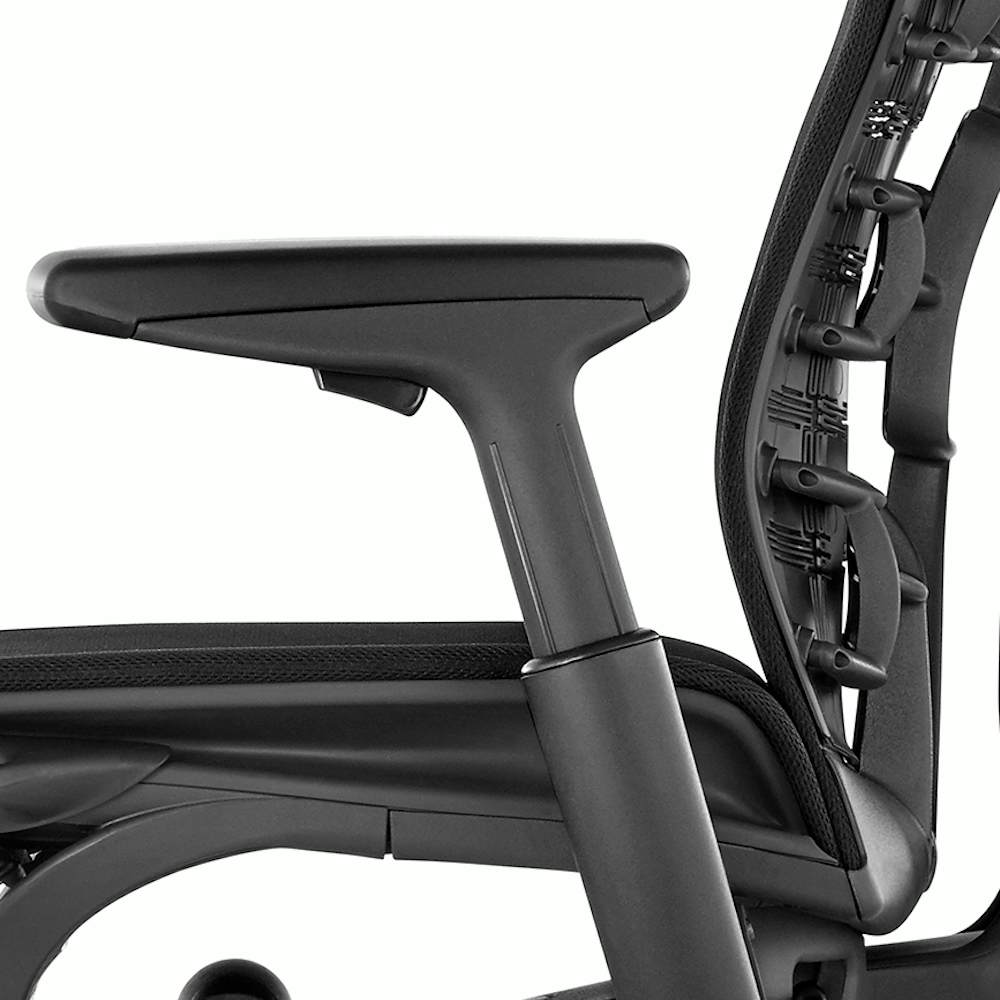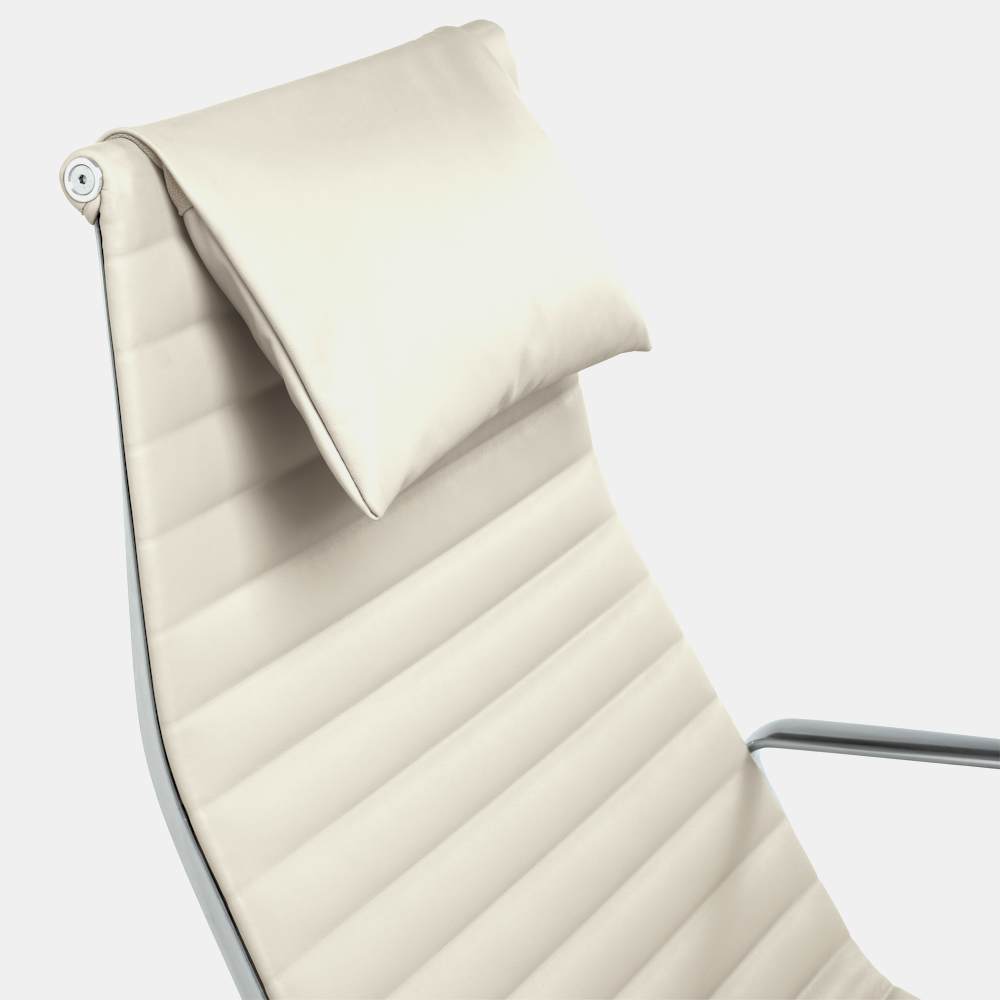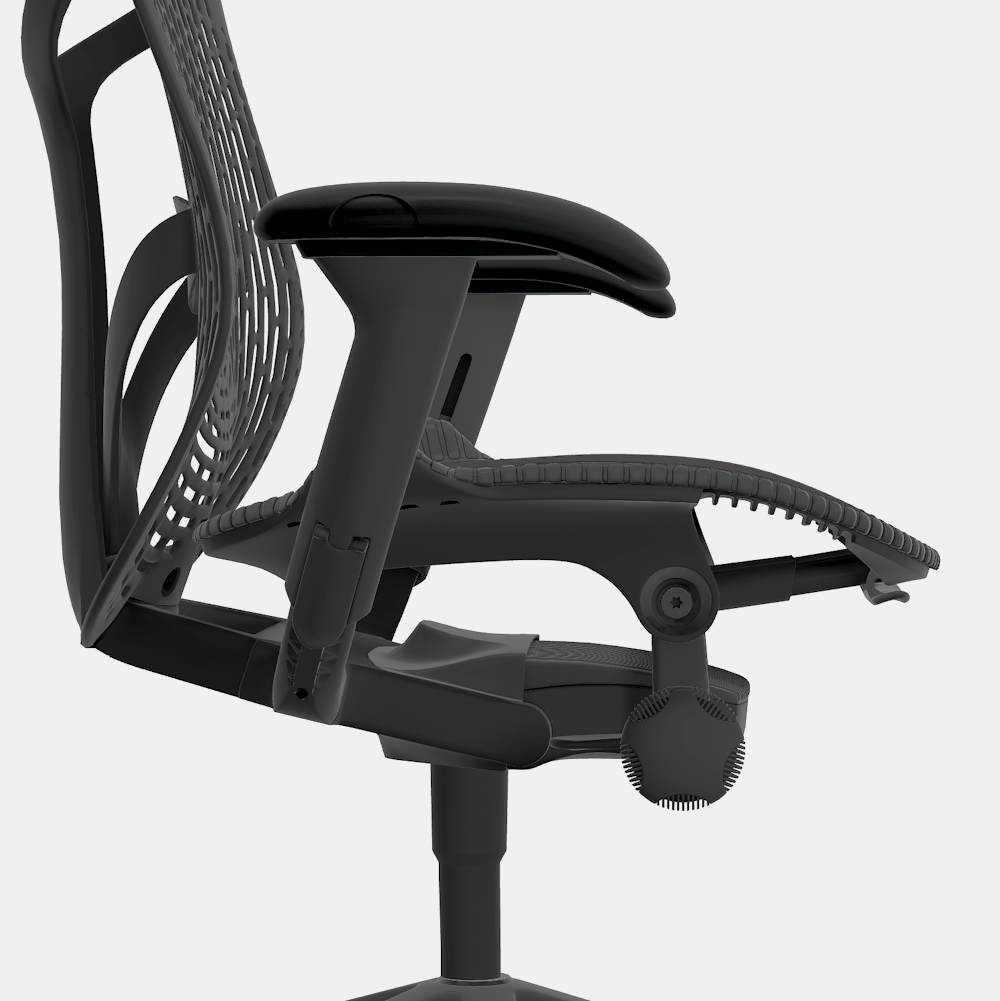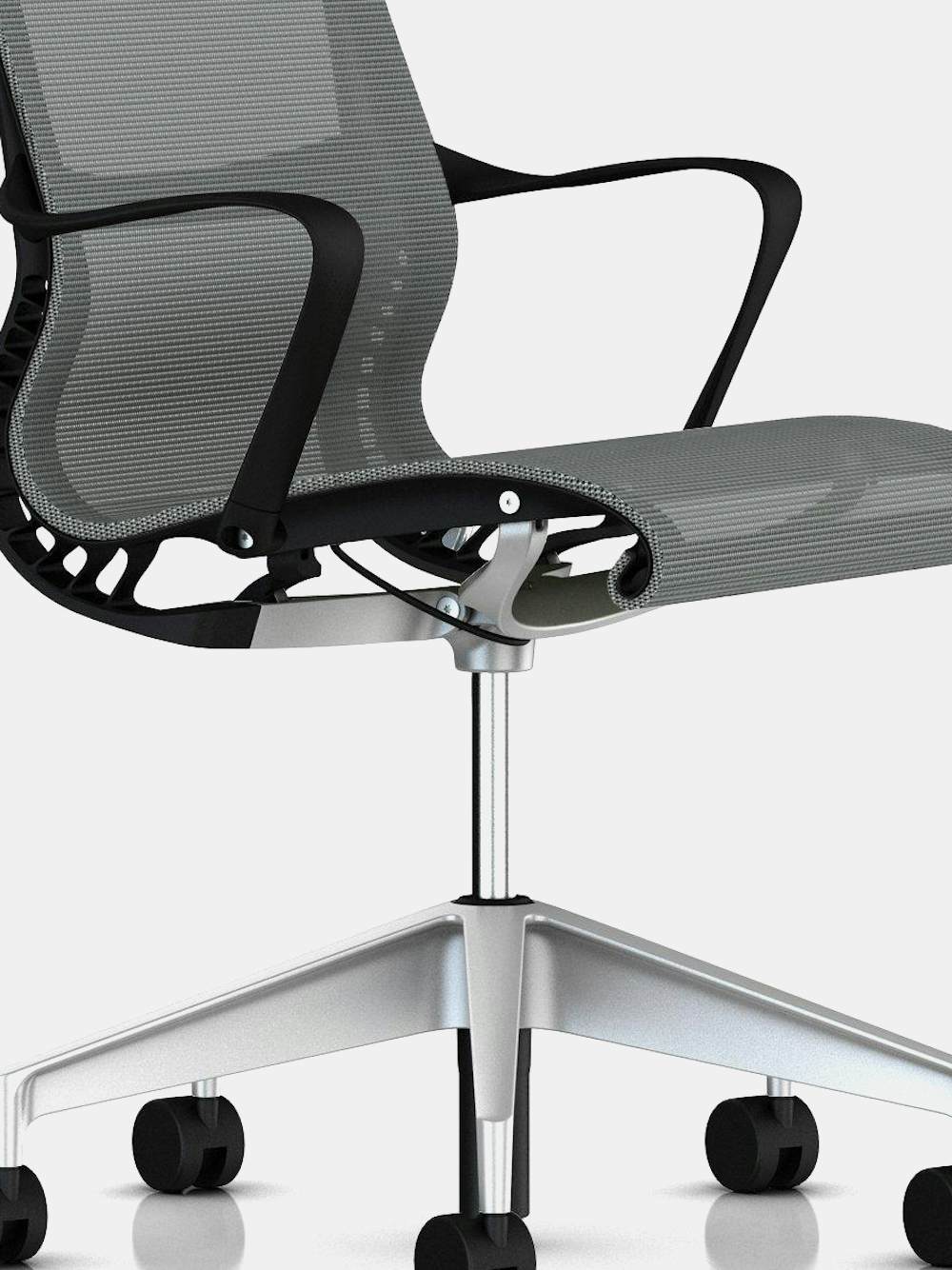 How to choose office chair materials
Finding the right material and level of cushion for your office chair is akin to a Goldilocks scenario – it should be neither too firm nor too soft. Steer away from pieces that lie at one extreme or the other. A chair that's too hard will cause discomfort, and a chair that's too plush won't offer adequate support.

State-of-the-art seats may even incorporate copper-infused cooling foam technology to help reduce heat.

As you search for an office chair, make note of these materials:

Elastomer is highly responsive and promotes ventilation and air circulation.
Mesh is extremely breathable, making it an ideal choice for a seat in which you'll be sitting for hours on end.
Polyester and polyester-blend fabrics are durable yet lightweight. They're often wrinkle- and stain-resistant, too.
Leather is not as breathable as elastomer or mesh, but it offers a distinctly stylish aesthetic.
Vinyl is an eco-friendly option that offers the look and feel of leather. However, bear in mind that it lacks breathability.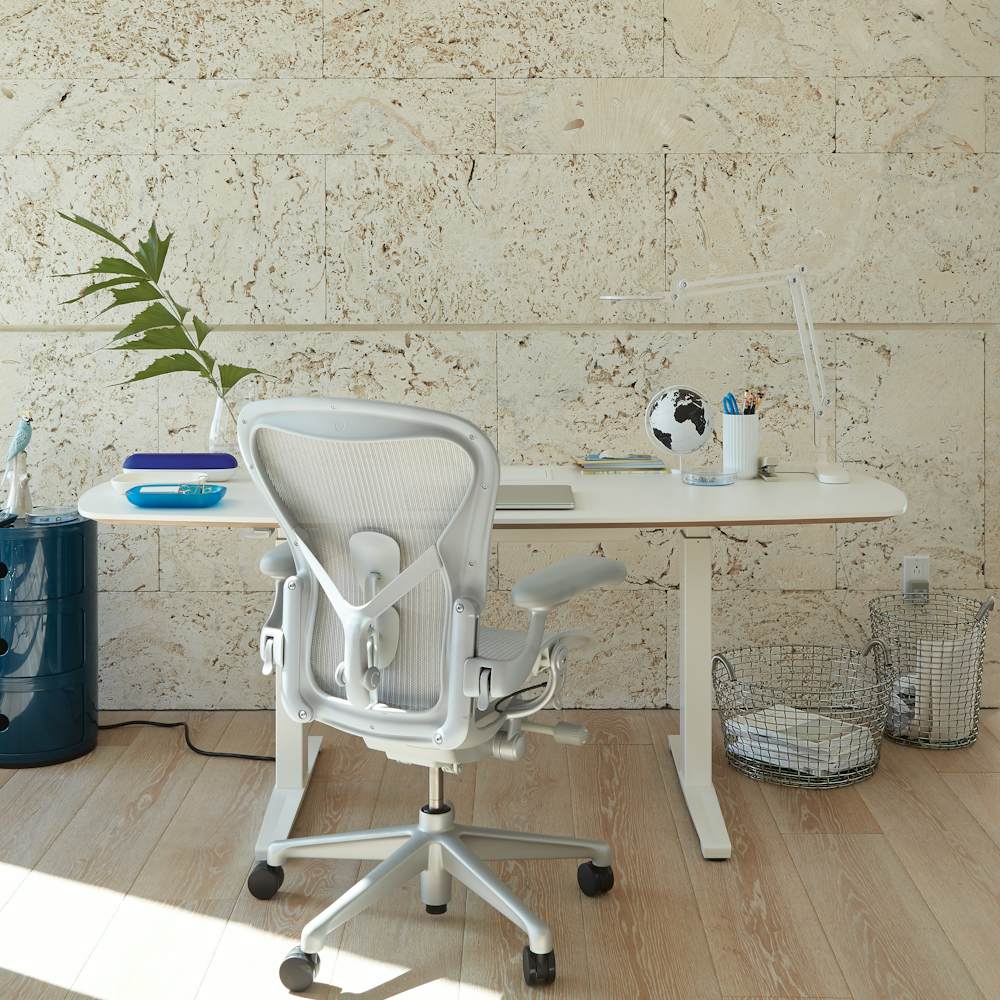 How to find the right office chair for your desk
Finding the right office chair for your desk is dependent on a few factors: desired functionality, size, and style. The two primary types of office chairs are executive chairs and task chairs – within these categories, the features and styles may vary.
Executive chair
As its name suggests, it's an impressive-looking chair. Typically, this type boasts a large profile and features a swivel base alongside a plethora of capabilities, including adjustable height, tilt control, lumbar support, and adjustable armrests.
Task chair
This type is designed in a smaller silhouette than an executive chair. Most notably, its back is lower. Due to its reduced size, it features fewer adjustable capabilities. Usually, a task chair includes an adjustable height mechanism, lumbar support, and armrests. While some may have adjustable armrests, others have fixed arms or feature an armless silhouette.
To decide between the two types, evaluate the size of your office space and how often you intend to use the chair (i.e., for full- or part-time work). If you work full-time from your home office, opt for an executive chair for optimal comfort. On the other hand, if your use of the chair will be somewhat limited – or if the size of your home office can't accommodate an executive chair – choose a task chair.

While executive chairs tend to offer more customizable support, task chairs offer more aesthetic versatility. Choose a modern home office chair rendered in sleek molded plastic and equipped with a seat cushion. Or select a midcentury modern task chair designed in walnut with leather upholstery.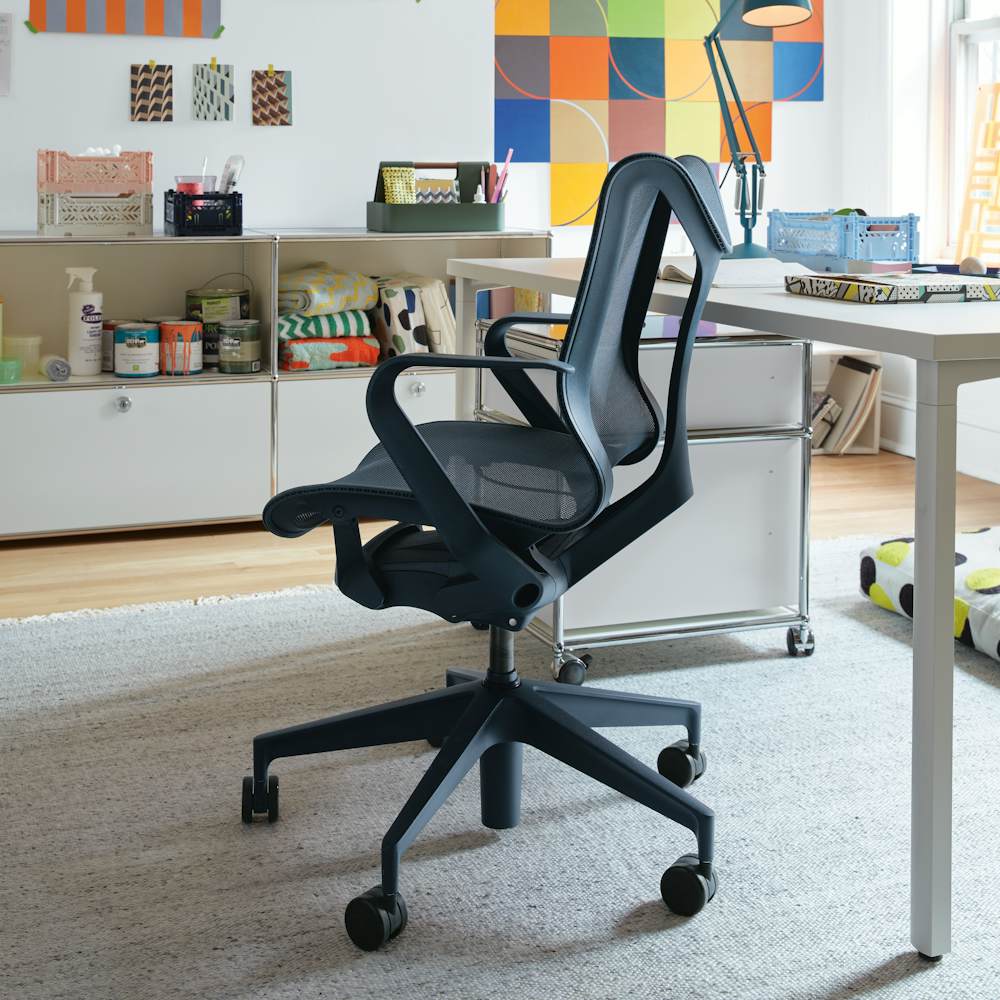 Final thoughts
There's a plethora of studies that speak to the health risks associated with sitting for prolonged periods of time. The best thing you can do? Invest in an ergonomic office chair – one that features adjustable capabilities to adequately accommodate your body, help alleviate pain, and foster good health.

Though these chairs have a functional nature, they can be stylish, too. Many options offer an ergonomic yet aesthetically pleasing design that won't be an unsightly eyesore in your home office. Whether you opt for an executive chair or a task chair, if you've prioritized adequate support, you'll be well on your way to healthy and productive workdays ahead.