Request free swatches
Arrives in 4-7 business days
Estimated Arrival:
Available to ship in: 9 weeks
Shipping Options
Return Options
Not satisfied with your purchase? We'll work with you to make it right. Contact us within three (3) days of your order's delivery.
Learn more
.
12-year warranty (terms and conditions may vary)
Details
Details
Craig Bassam is an architect and designer whose career started with Bruce Eeles, a disciple of Marcel Breuer. His partner, Scott Fellows, is a Harvard MBA who transformed the Swiss firm Bally. Together they are BassamFellows, described as "the design world's A-team" by The Times of London. In 2010 they were commissioned by Geiger, a subsidiary of Herman Miller®, to develop a new line of refined seating that complements classic works by Eames, Nelson and Noguchi. The result is the BassamFellows Tuxedo™ Lounge Collection (2011). Taking its name from the classic tuxedo sofa, which features arms and back of the same height, this collection has the low, sleek lines of the International Style, but with a distinctly American and comfortable seat height of 17 inches. "Comfort is extremely important to me," says Bassam.
Brand
General Dimensions
Box Dimensions
Assembly

Comes fully assembled
Warranty

12-year warranty (terms and conditions may vary)
Tuxedo Sofa
Height (in): 30
Width (in): 88
Depth (in): 28
Seat Height (in): 17.75
Arm Height (in): 23.5
Kiln-dried hardwood frame

elastomeric sheet web suspension

steel legs with satin chrome- or bronze-plated finish

dual-density foam cushions with Dacron® wrap

Clare fabric upholstery (80% wool, 20% nylon)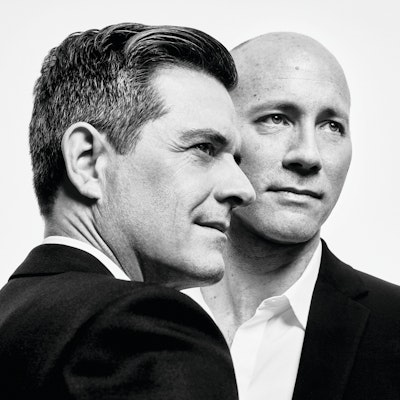 BassamFellows
Together Craig Bassam and Scott Fellows have forged a style called Craftsman Modern, a new design movement that focuses on traditional modernist principles – honest materials, solid construction, utility, beauty without elaboration – alongside warmth and natural materials, believing that nature is a key part of modern living.
More on BassamFellows