4.8 out of 5 Customer Rating






4.8 out of 5 Customer Rating
Medley
Medley -
View Swatch Details
Sync
Sync -
View Swatch Details
Pixelated Support conforms to your micro-movements and eliminates pressure buildup.
Narrow back promotes correct posture while allowing the freedom to move.
Smooth tilt mimics body's natural pivot points for better balance and comfort.
Shipping Options
Return Options
Not satisfied with your purchase? We'll work with you to make it right. Contact us within three (3) days of your order's delivery.
Learn more
.
12-year warranty (terms and conditions may vary)
Get In The Game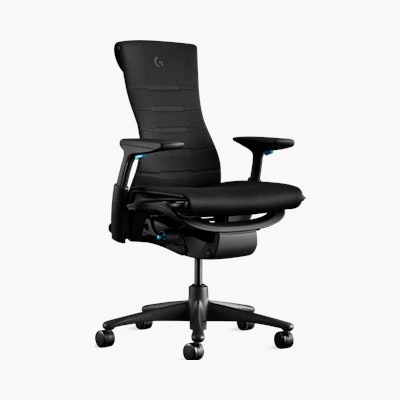 ---
Details
Details
Specifically designed for people who spend stretches of time sitting in front of a computer, the Embody Chair (2008) promotes correct posture while allowing the freedom to move. The expertise of more than 20 physicians and PhDs in the fields of biomechanics, vision, physical therapy, and ergonomics guided its development. The result is a backrest and seat that automatically conform to your body's micro-movements, providing consistent ergonomic support in both forward and reclined positions.

Flexible support.
Embody's Pixelated Support system distributes your weight evenly, creating a sense that you are floating. The support reduces pressure and encourages movement, both of which are key to maintaining focus and healthy circulation. Mimicking the human body, the chair's narrow back has a central spine and flexible ribs. A Backfit adjustment controls them, allowing you to position the backrest in line with your spine's natural curve so that you have a neutral, balanced posture. Embody's seat features four different support layers. Together, they mold to your shape while allowing for airflow, keeping you cool and comfortable as you sit. A pneumatic seat lift and repositionable chair arms help you further tailor Embody to your specifications.

Durable and earth-friendly.
Embody is made of 42% recycled materials and is 95% recyclable at the end of its useful life. It also is PVC-free and manufactured at a 100%-green-energy facility. This is the authentic Embody Chair by Herman Miller.
12-year warranty.
Pixelated Support conforms to your micro-movements and eliminates pressure buildup.
Narrow back promotes correct posture while allowing the freedom to move.
Breathable seat with four support layers.
Pneumatic seat lift and adjustable armrests.
Models with a graphite frame in Medley Charcoal or Sync Black have a graphite back mat. All others have a translucent back mat.
Eco-Friendly Description: Manufactured at a 100% Renewable Electric Energy facility. Made of 42% recycled materials; 95% recyclable at end of useful life. Recyclability refers to the portion of materials used in a product that can be recycled after the product is no longer functional.
Brand
General Dimensions
Assembly

Comes fully assembled
Warranty

12-year warranty (terms and conditions may vary)
Lifestyle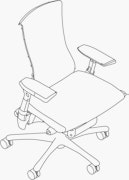 Embody Chair
Height (in): 43½
Height Min (in): 42
Width (in): 29½
Depth (in): 29
Seat Height Min (in): 16
Seat Height Max (in): 20½
Die-cast aluminum frame and five-star base

Four-layer seat with elastic suspension and support coils that move independently

Medley (100% polyester) or Sync (100% polyester) fabric upholstery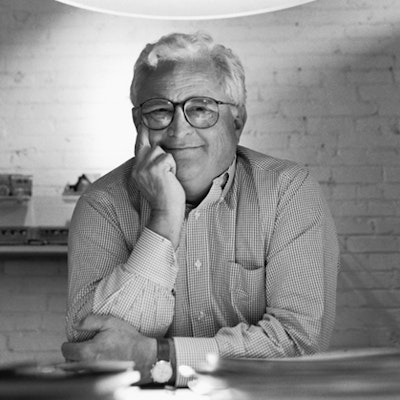 Bill Stumpf
Bill Stumpf once said that he liked to collaborate with other designers the way a jazz trio improvises, playing together with no fixed destination. The approach requires complete attention, and you have to trust your instincts. Design should make room for spontaneity and discovery, said Stumpf, "blending the pleasure and pain of life into something wonderful."
More on Bill Stumpf
Jeff Weber
Jeff Weber wants to bring truth and beauty to the nuts and bolts of industrial design. In his work, he strives for a genuine user benefit ("truth") coupled with design elegance ("beauty"). This standard, against which Weber measures all his designs, has its origins in his work with renowned industrial designer Bill Stumpf.
More on Jeff Weber
Care & Maintenance
With regular care and maintenance, your Herman Miller product will provide many years of superior performance and satisfaction. To maintain quality, please follow the cleaning procedures outlined here.
The instructions for the care and maintenance of Herman Miller products are provided to you as a service. No warranty is implied since results may vary.
Coated Metal
For normal cleaning, wash coated metal surfaces with a soft cloth soaked in detergent and warm water; rinse thoroughly and dry. Remove scuff marks from low-gloss coatings with pre-softened paste wax, following the manufacturer's instructions. Remove scuff marks and scratches from high-gloss coatings using automotive polishing compounds, either liquid or paste. After polishing, apply a pre-softened automotive paste wax to restore original sheen. For assistance in determining the appropriate color and gloss for Herman Miller touch-up paint, contact your Herman Miller Customer Service Representative.
Plastic
For normal cleaning, wash plastic surfaces with a soft cloth soaked in mild detergent and warm water. Rinse thoroughly and dry with a soft cloth. Do not use solvents or abrasive kitchen cleaners.
Fabric
For normal cleaning, vacuum upholstery fabric using an upholstery attachment. If further cleaning is needed, dry-clean or spot clean fabric with solvent cleaner.
Do not brush fabric or use a vacuum attachment with a rotary brush. Brushing may permanently damage the nap or change the character of the fabric.
Do not apply water or any liquid solution. Wetting the fabric with any liquid solution may result in permanent damage.
Reviews

Questions + Answers