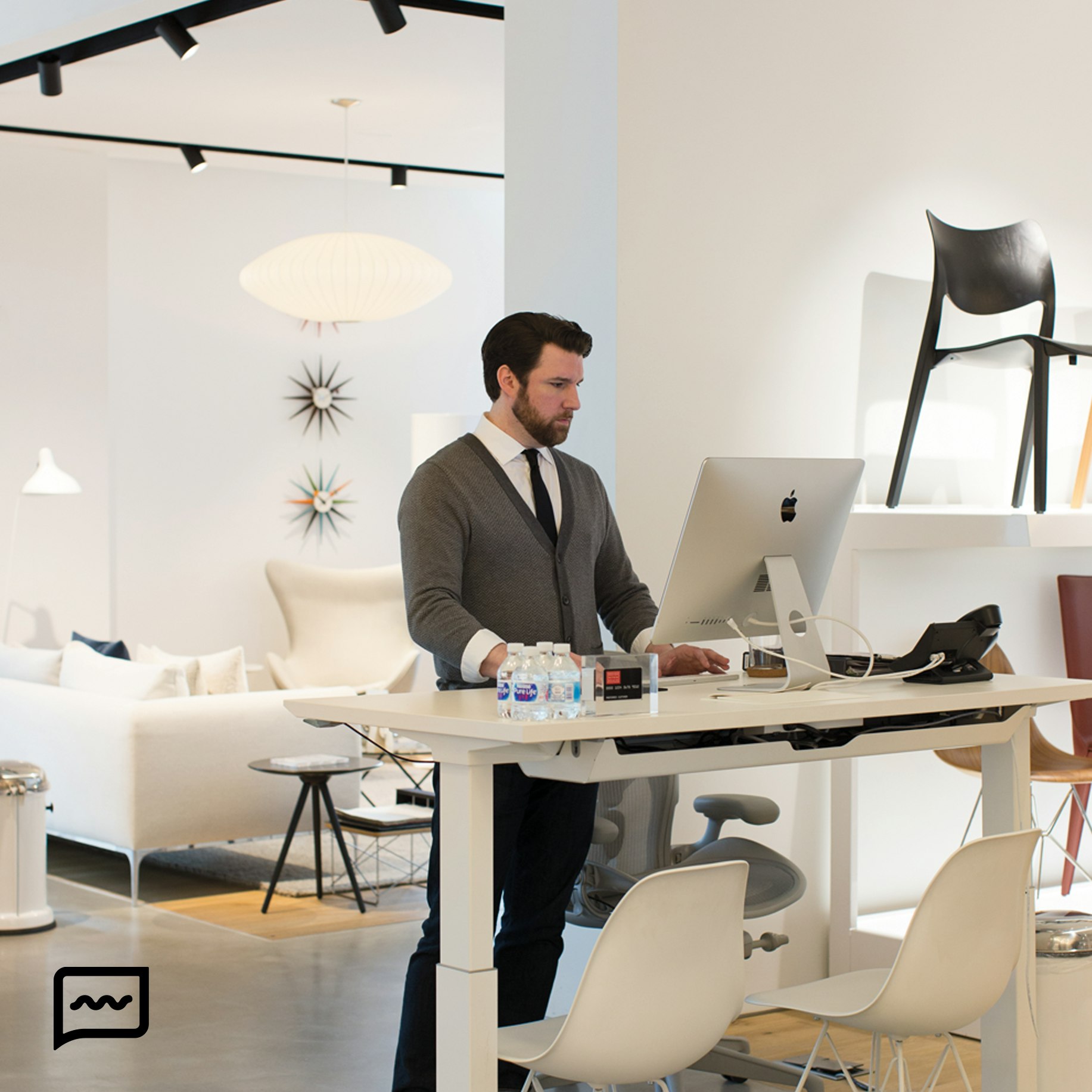 Any questions so far? We can help.
Complimentary design services including expert design consultations, in-home measuring and 3-D renderings of your rooms.
Modern Fireplace Accessories
Indoor fireplaces and outdoor fire pits alike create an inviting ambiance and a natural gathering place for family and friends. They're also an easy way to warm your space (indoors and out!) during the cooler months. However, if you find that you rarely use your fireplace, it just might be due to a lack of proper equipment — that is, fireplace accessories. Modern fireplace tools can be a game-changer for your home or outdoor space. In fact, they can even elevate the task of building a fire to an art form.

Our advice? Choose a set of contemporary fireplace tools, like a matching brush, shovel, blowpoker, and tongs. Opt for pieces crafted from powder-coated steel with solid walnut handles and ensure that the tools come with a matching stand for added convenience. Keep firewood close at hand by storing it in a basket or caddy next to the fireplace. These modern home accessories are a functional yet chic addition to your living room, den, or outdoor area — wherever you have a fireplace or fire pit. At Design Within Reach, discover modern fire pits and fireplace accessories that are equal parts inviting and functional.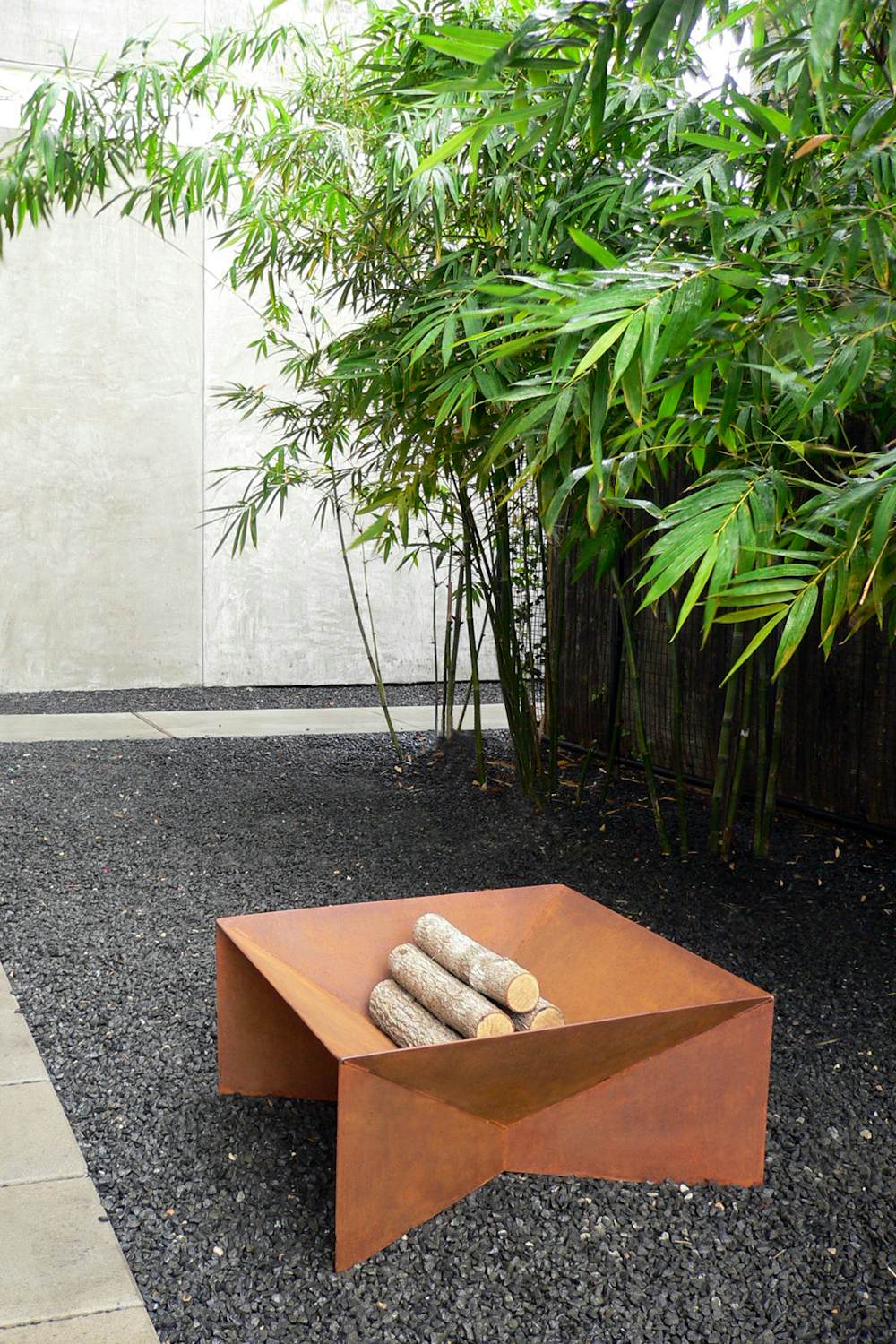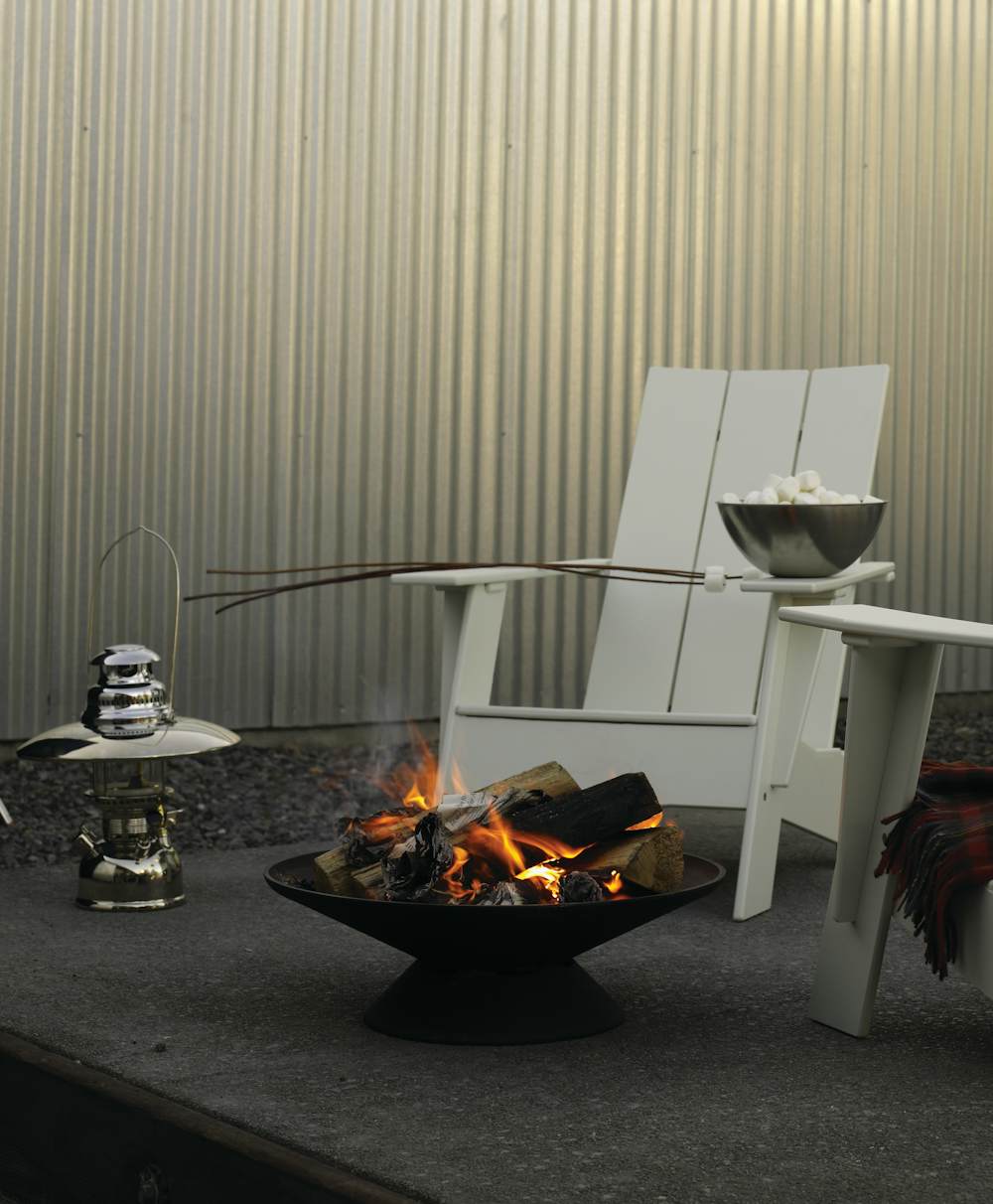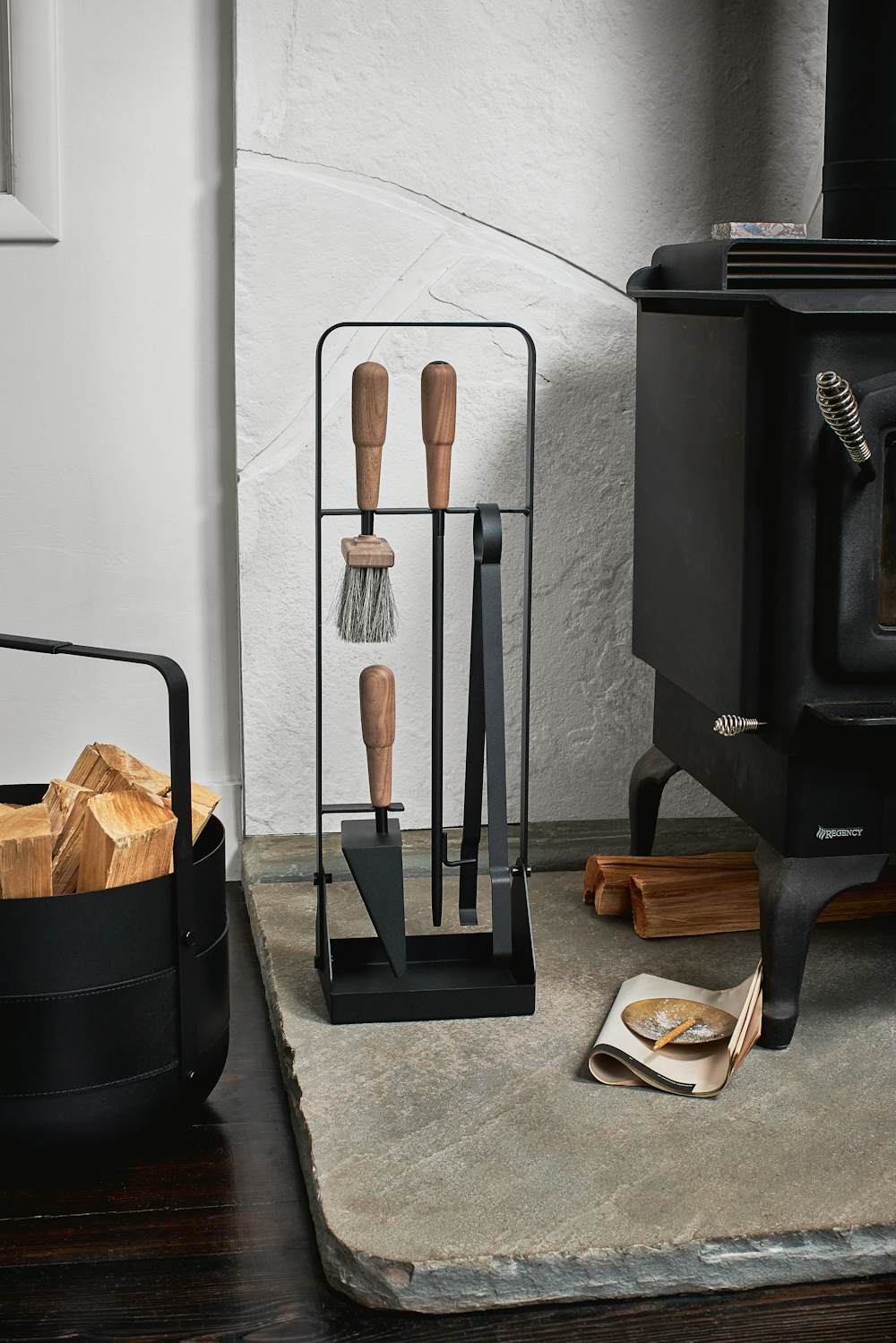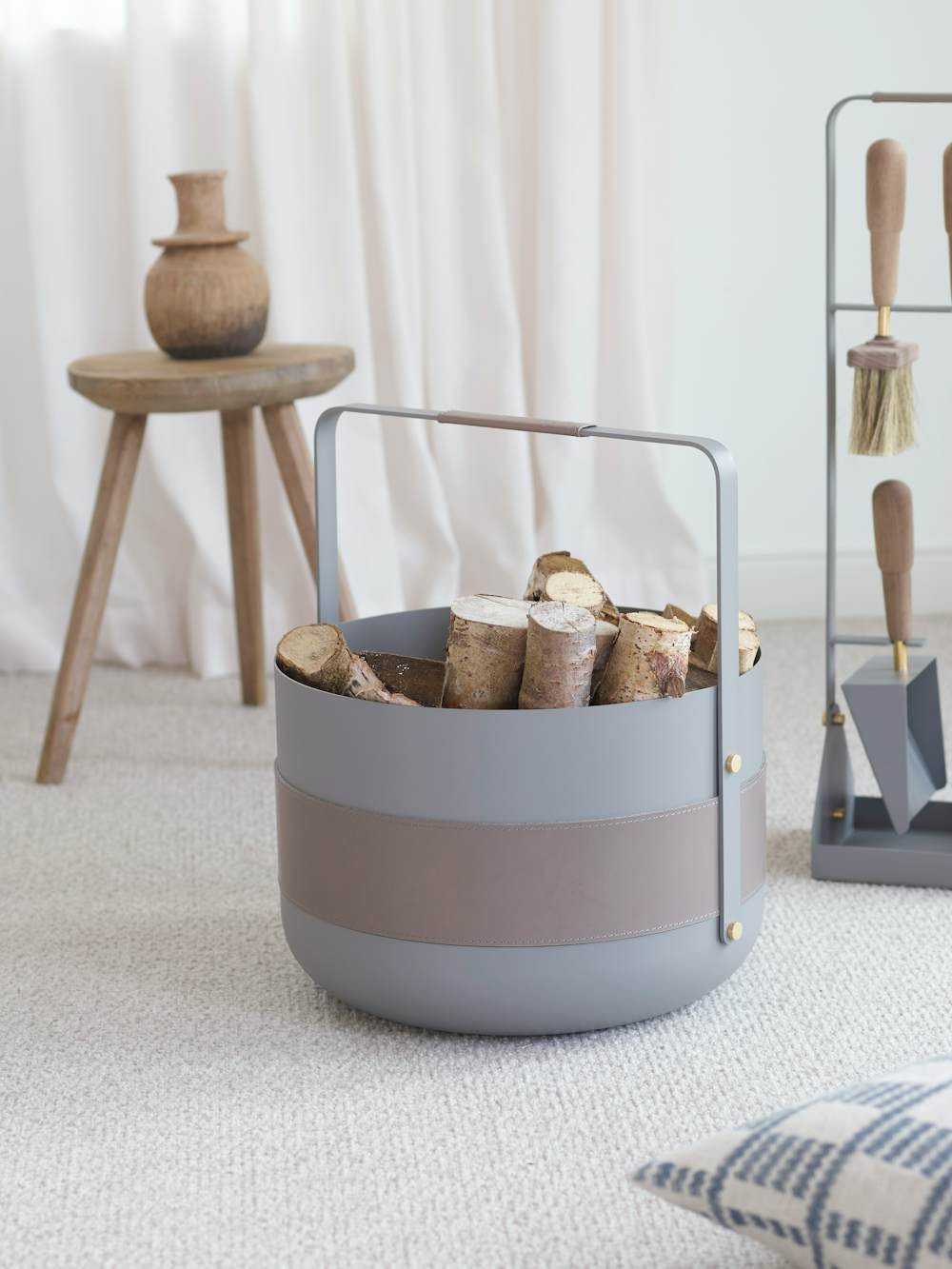 Choosing Home Fireplace Accessories
Perhaps you have an outdoor space that could benefit from a modern outdoor fire pit? If so, consider these different types. Whether square or circular, a geometric fire pit can be a statement-making addition to any outdoor lounge setting. Most types can be used with either seasoned wood or charcoal. Some styles are also available with a cover, such as a cedar top, that turns the fire pit into a cocktail table when not lit. These are ideal for small spaces that double as both a lounge and dining area.

Steel fireplace tools are essential for an outdoor fire pit since they're designed to withstand the elements. Combine tools with a fireplace wood caddy, or use a basket to house a bag of charcoal. Whether you find yourself gathering friends around an indoor fireplace or an outdoor fire pit, these accessories will make entertaining a breeze.