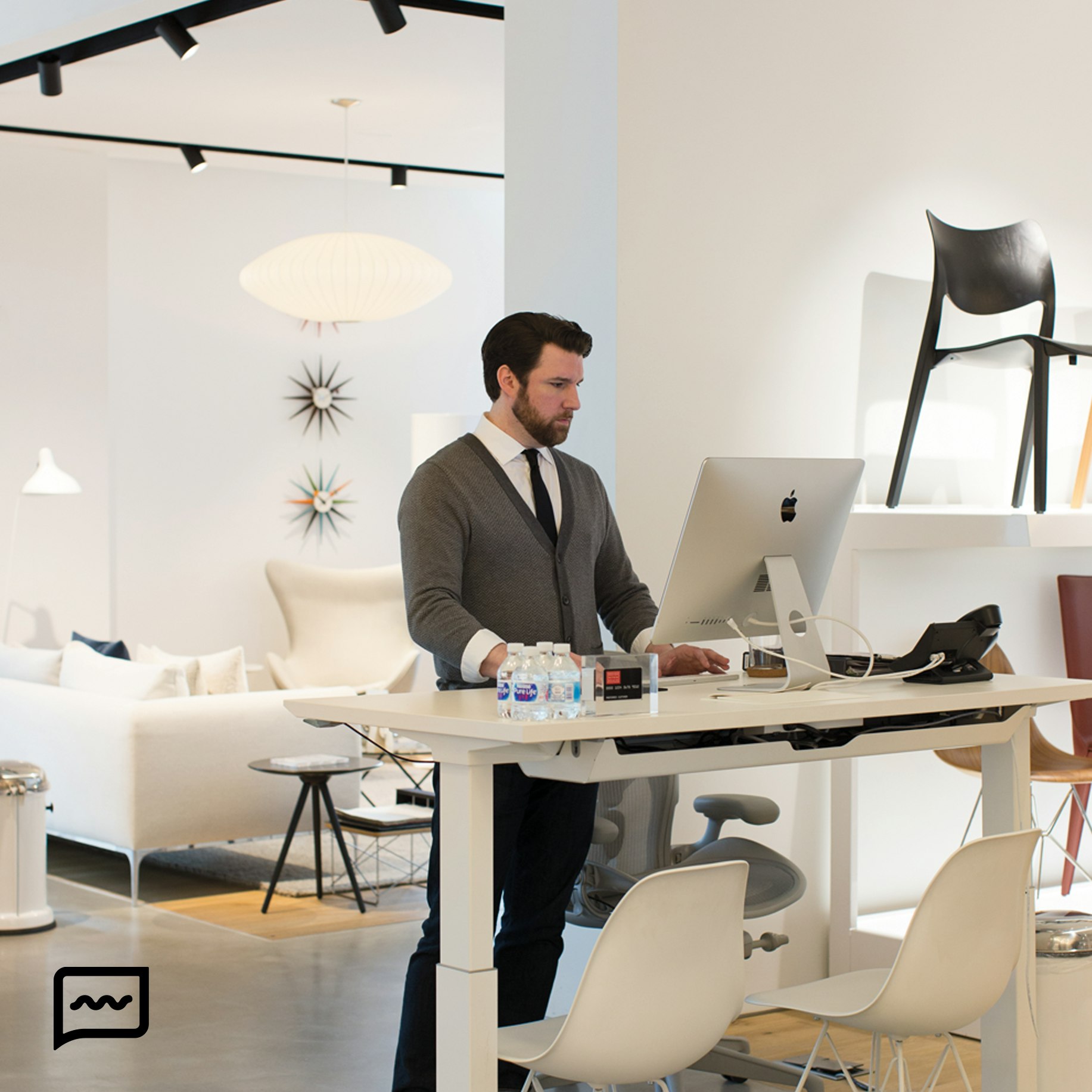 Any questions so far? We can help.
Complimentary design services including expert design consultations, in-home measuring and 3-D renderings of your rooms.
Modern Bookshelves, Bookcases & Shelves
Adequate storage solutions are integral to a functional home. Storage furniture and accessories can help you keep everything in your home neat, clean, and easy to find when you need it. Among the most useful and versatile storage solutions to choose from are shelves, which can turn unused floor or wall space into attractive and efficient storage. While many wall shelves and freestanding shelving units are strictly functional, made sturdy and spacious but not so good-looking, modern shelves like those available at Design Within Reach stand apart. They're functional and aesthetically pleasing, designed to put items on display as much as store them away.

Despite their status as organization assistants in the home, several of the mid-century modern bookshelves and wall shelves available at Design Within Reach have reached icon status just as many other iconic furniture pieces have. Many pieces originally designed in the mid-to-late 1900s, including Magis's Elysée Bookshelf, Carl Hansen & Søn's BM0253 Bookcase, USM's USM Haller Bookshelf, and Herman Miller's renowned Eames Storage Units, are still recognized and renowned for their beauty and functionality. At DWR, shop these and more iconic modern and contemporary shelving solutions and learn more about the types of shelving units available to optimize your home.