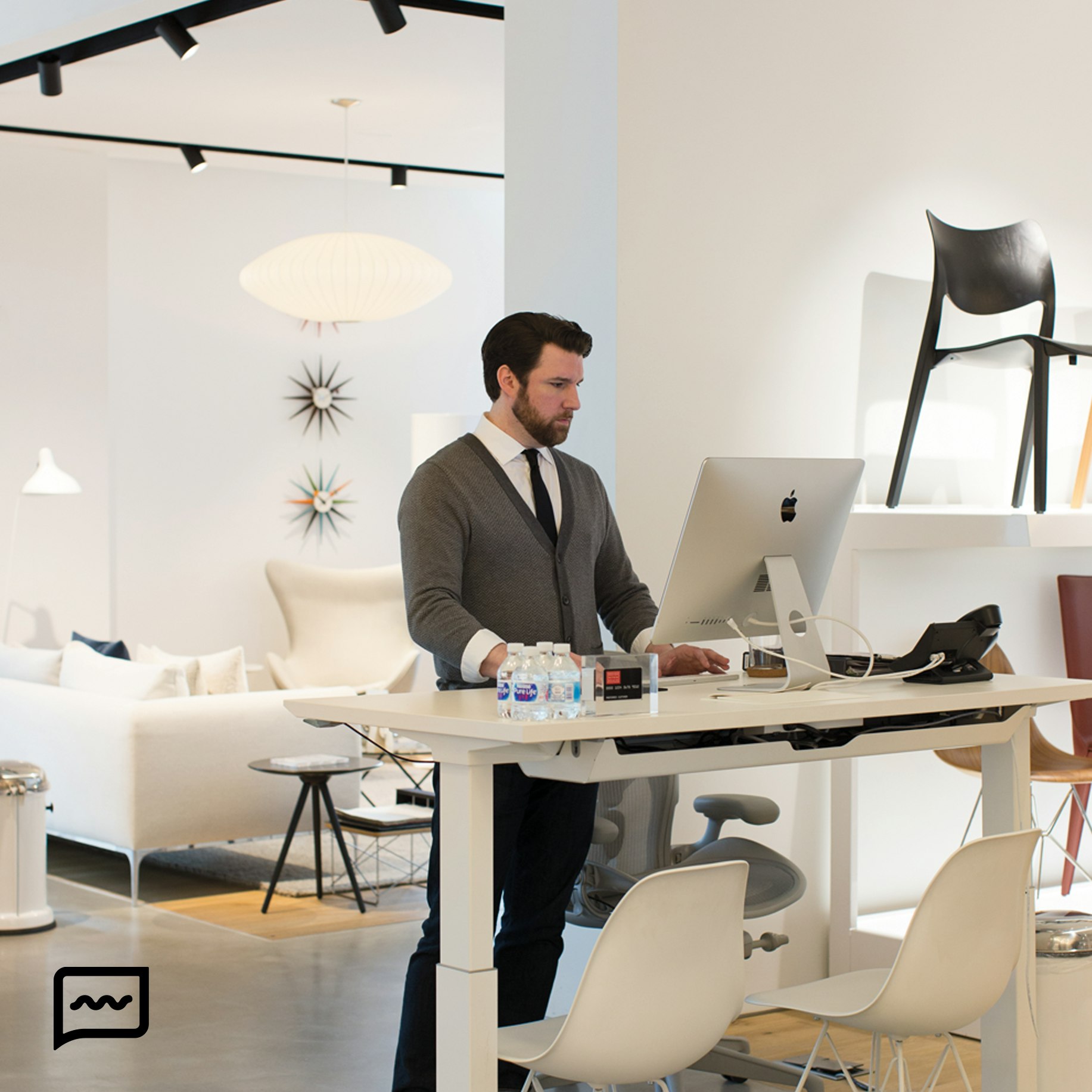 Any questions so far? We can help.
Complimentary design services including expert design consultations, in-home measuring and 3-D renderings of your rooms.
Modern Home Decor
Renowned designer Charles Eames once said, "The details are not the details. They make the design." This is true not only of individual pieces of furniture but also interiors on the whole. Even the most well-designed spaces will feel incomplete if there are no home accents, or details, in sight. Modern home accessories bring a sense of completion to your interiors — they make the design.

There's a plethora of design objects and accessories that range in style from playful to sophisticated. Balance Bohemian-inspired interiors with minimalist home decor, like a sleek tray or geometric vase. Or incorporate mid-century modern home decor (think: objects with clean lines and thoughtful details) to round out your space. There are a few different types of home decor accessories that can be used throughout your space. Each type is unique in its own right, but all work well with each other to help tie your home together. At Design Within Reach, discover modern home decor ideas and gather inspiration to style your home with ease.
How to Decorate Your Home
Wondering how to decorate a living room? Or how to decorate a coffee table? Hang a decorative clock in your living room to incorporate a unique design element among family photos. Place a stack of coffee table books on your cocktail table next to a sculptural vase. Or select a unique candleholder and a decorative tray with matches.

If you're looking for inspiration on how to decorate a bedroom or how to decorate a bookshelf, consider these ideas: Incorporate small design objects, such as a pair of animal figurines crafted from oak, on your bedside table or bookshelf to infuse your space with visual interest. Add a tray for small accessories and include a vase with fresh flowers to brighten the space.

Remember, different types of home decor styles and accessories add polish, depth, and even playfulness to your interiors. They're the details that make the design.