Celebrating 75 Years
of the Womb Chair
Revolutionary in 1948 and just as relevant today, the Womb Chair endures as a beacon of comfort and a timeless example of Florence Knoll and Eero Saarinen's pioneering vision for innovative design, meticulous craftsmanship, and inventive materials.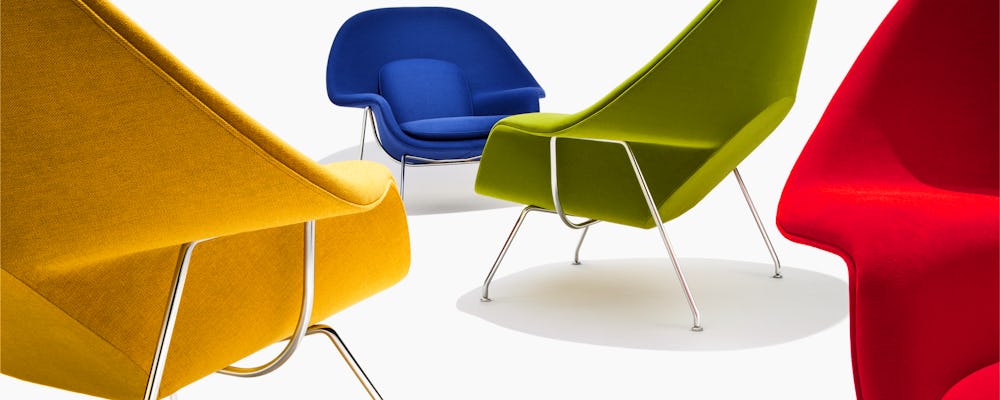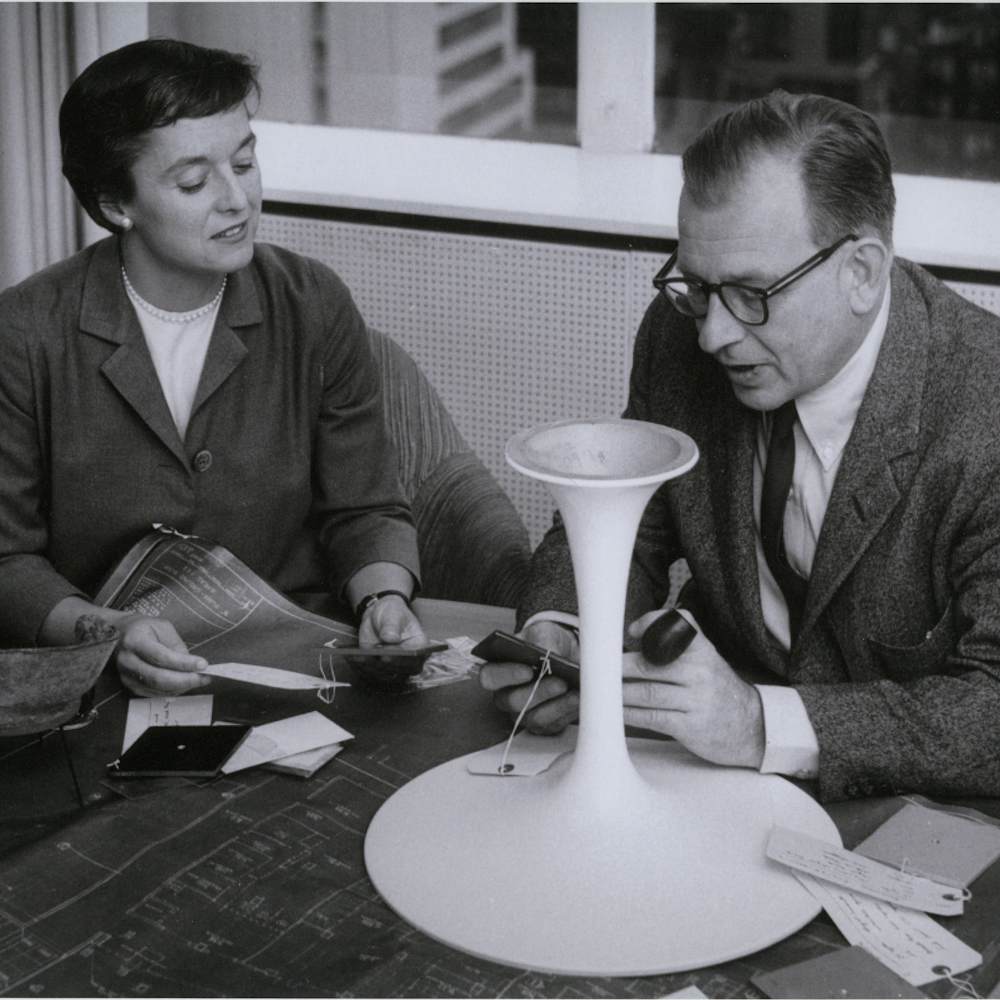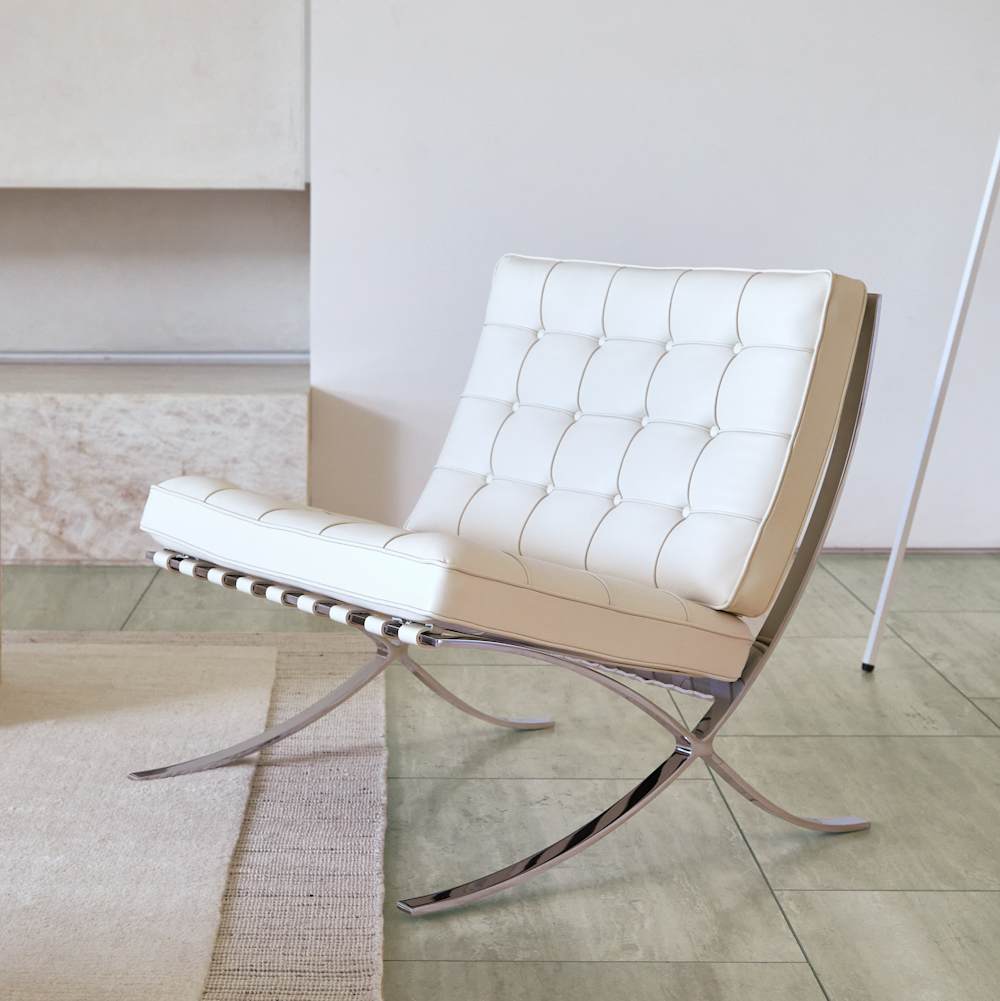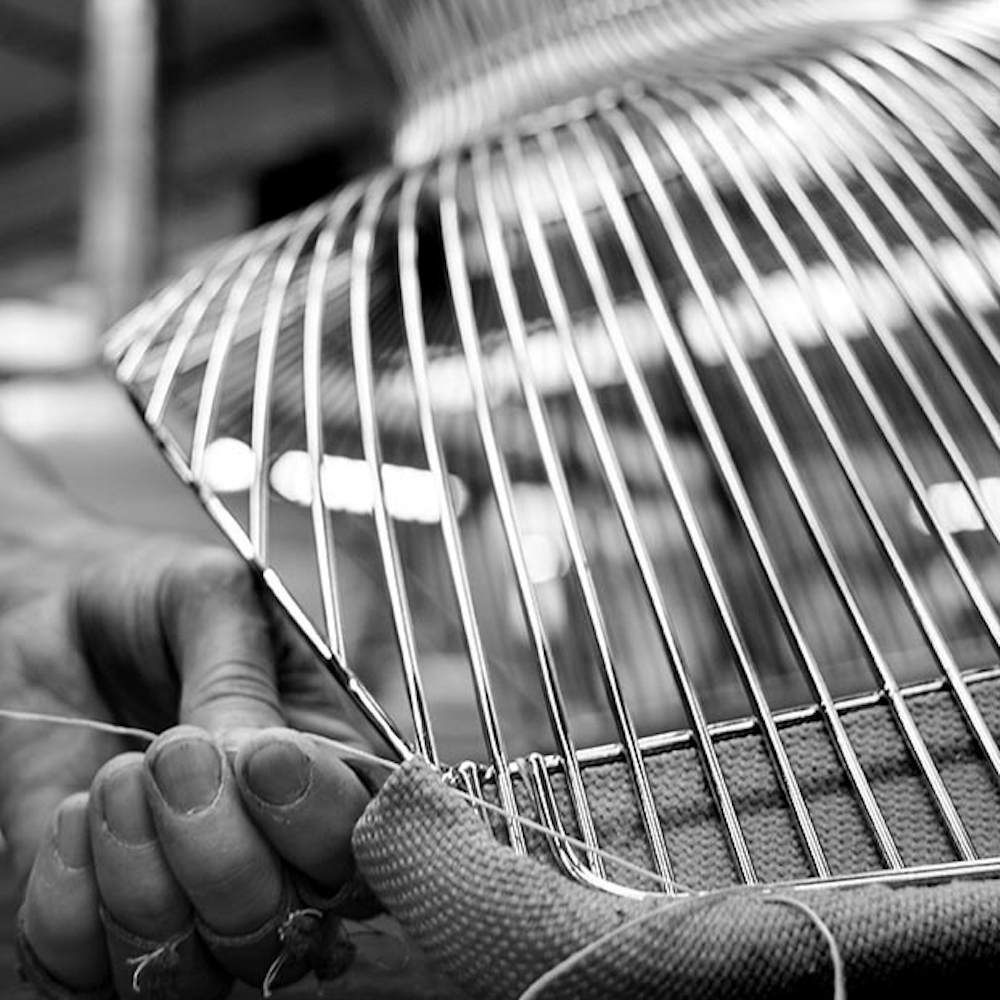 Total design —
Founded in New York City in 1938, Knoll adheres to the Bauhaus design philosophy that furniture should complement architectural spaces, not compete with them. At Knoll, design is both a guiding principle and a passion to connect people to their work, their lives, and their world.
The company's namesake and founders, Hans and Florence Knoll, embraced the creative genius at the Bauhaus School and the Cranbrook Academy of Art to create new types of furniture and environments for the workplace. Their approach, where craftsmanship joins with technology through design, still anchors the Knoll perspective and values today – to inspire, evolve, and endure.

A belief in innovation has defined not only the history of Knoll but also its future, spurring a long history of collaborations with trailblazing modernists – Eero Saarinen, Harry Bertoia, Ludwig Mies van der Rohe – and bold contemporary designers like Ini Archibong, Maya Lin, and Marc Newson.

Now, Knoll celebrates 75 years of a paragon of organic modernism: the Womb Chair. When Florence Knoll challenged Eero Saarinen to create a chair that she could curl up in, neither could have predicted its meteoric rise in popularity. The Womb Chair immediately resonated with customers for its unique form and freeing comfort: an open, sculptural shell made to accommodate a variety of sitting positions – a groundbreaking form perfected after many iterations and prototypes. Today, every Womb Chair is still made by hand by skilled artisans, who shape each shell and stitch each seam to create a chair that continues to enchant.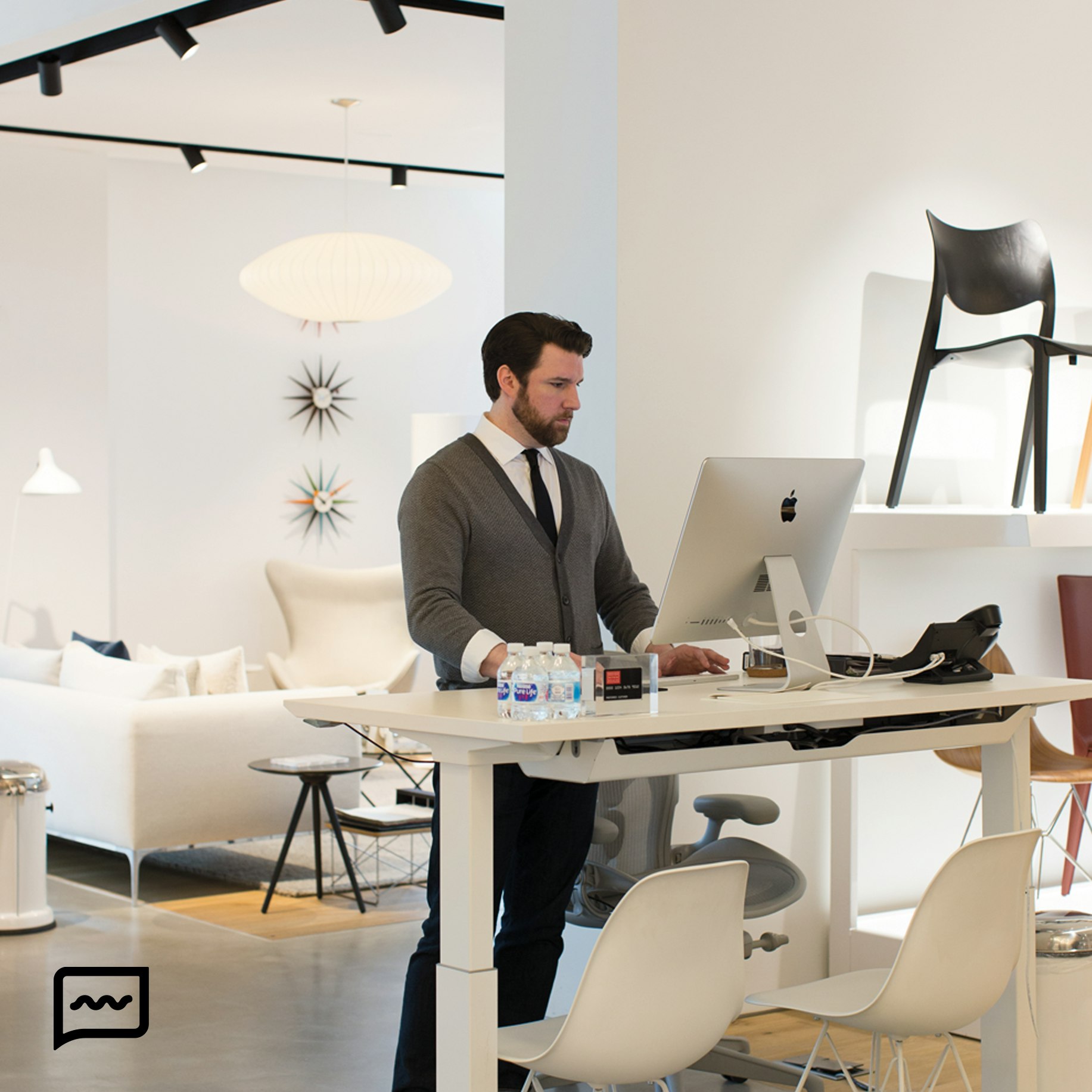 Any questions so far? We can help.
Complimentary design services including expert design consultations, in-home measuring and 3-D renderings of your rooms.