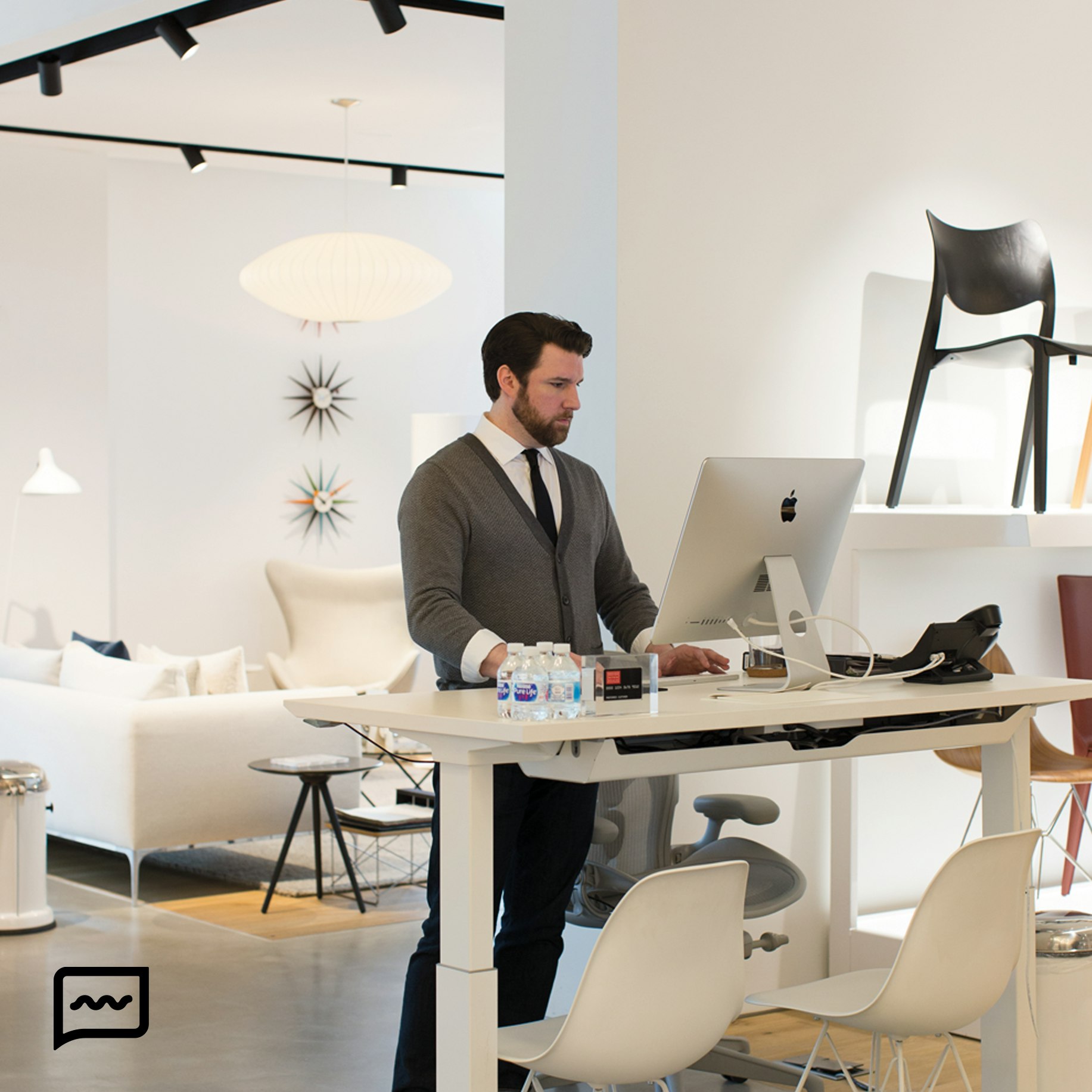 Any questions so far? We can help.
Complimentary design services including expert design consultations, in-home measuring and 3-D renderings of your rooms.
Modern Outdoor Accessories & Decor
Temperate weather calls for outdoor activities. No matter the size of your outdoor area — whether it's an expansive pool deck or petite balcony — outdoor patio accessories have the power to transform your space into an inviting extension of your home that's perfect for entertaining family and friends.

The key is to equip your patio with outdoor furniture accessories that bring the comforts of home outside. Plush outdoor cushions, pillows, and throws can help create a welcoming ambiance. Also, opt for contemporary outdoor accessories that make for easy entertaining, like a fire pit, lanterns, and melamine dinnerware for al fresco meals. Don't forget about outdoor plant accessories, too. Pots and planters add lush greenery to decks and high-rise balconies alike.

At Design Within Reach, discover an abundance of modern home accessories crafted from durable materials that are designed to withstand the elements — everything from birdhouses to outdoor rugs. Don't be afraid to get creative as you style your outdoor space. With the right pieces, it will be easy to home an impromptu cocktail party, al fresco dinner, or outdoor movie night.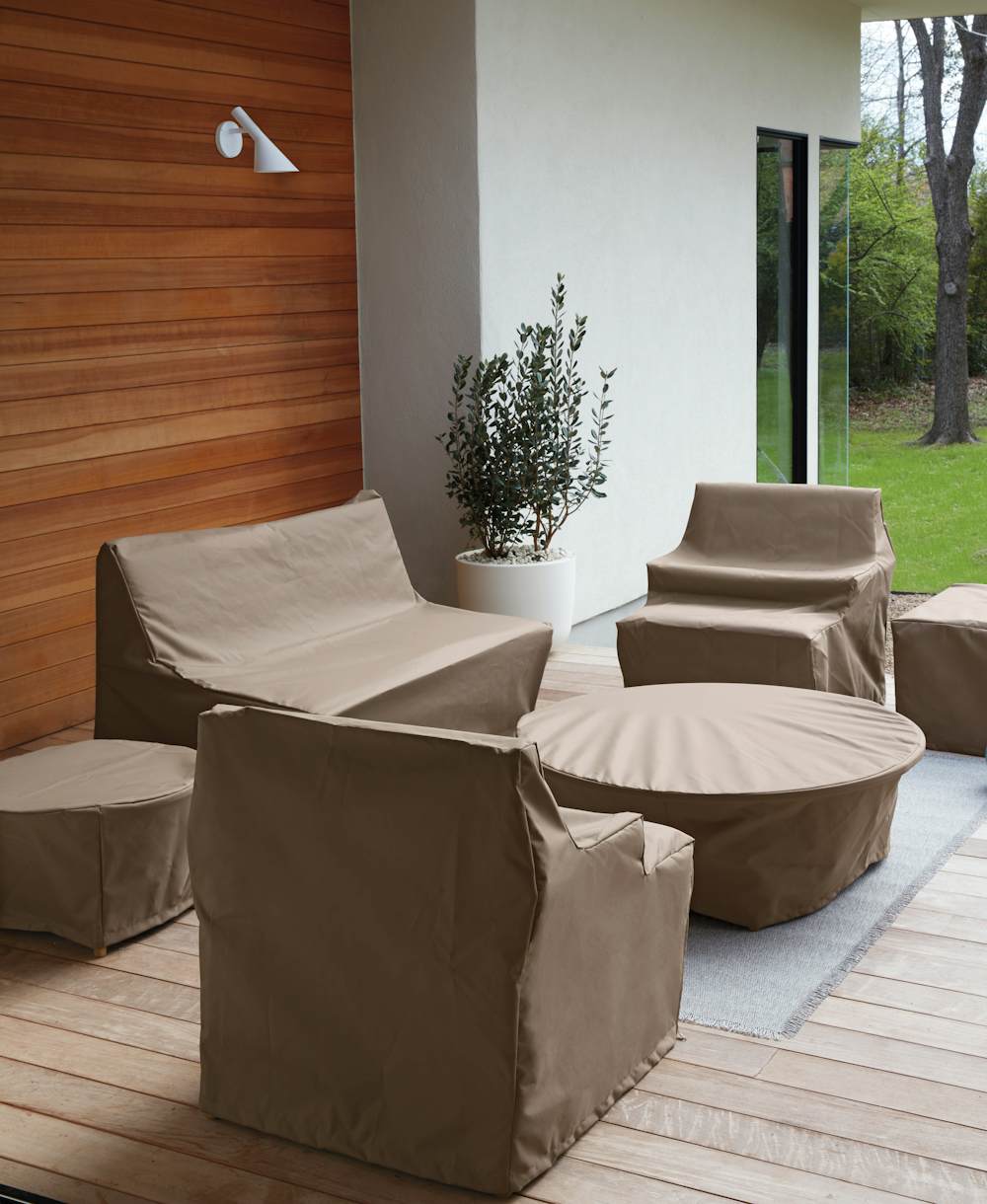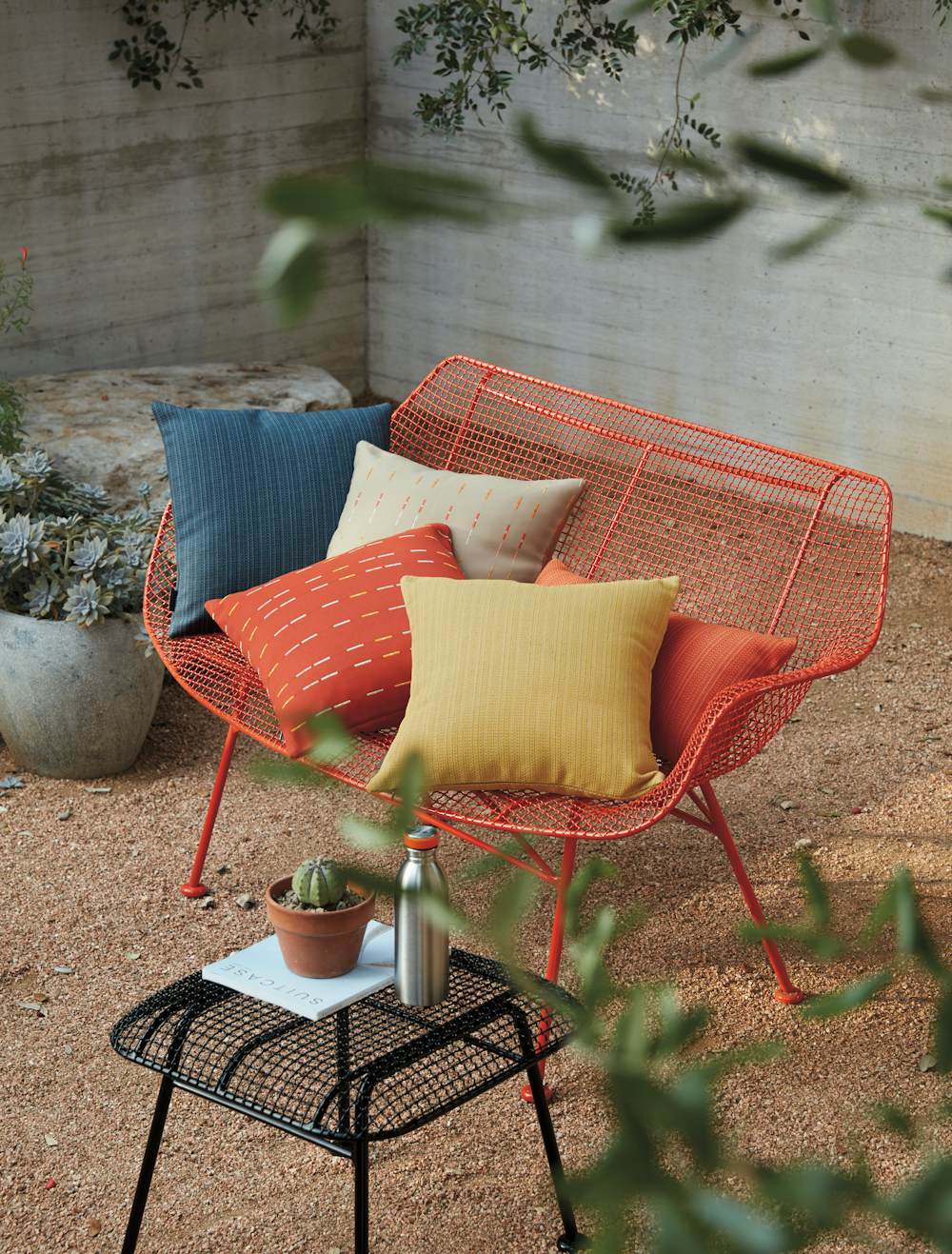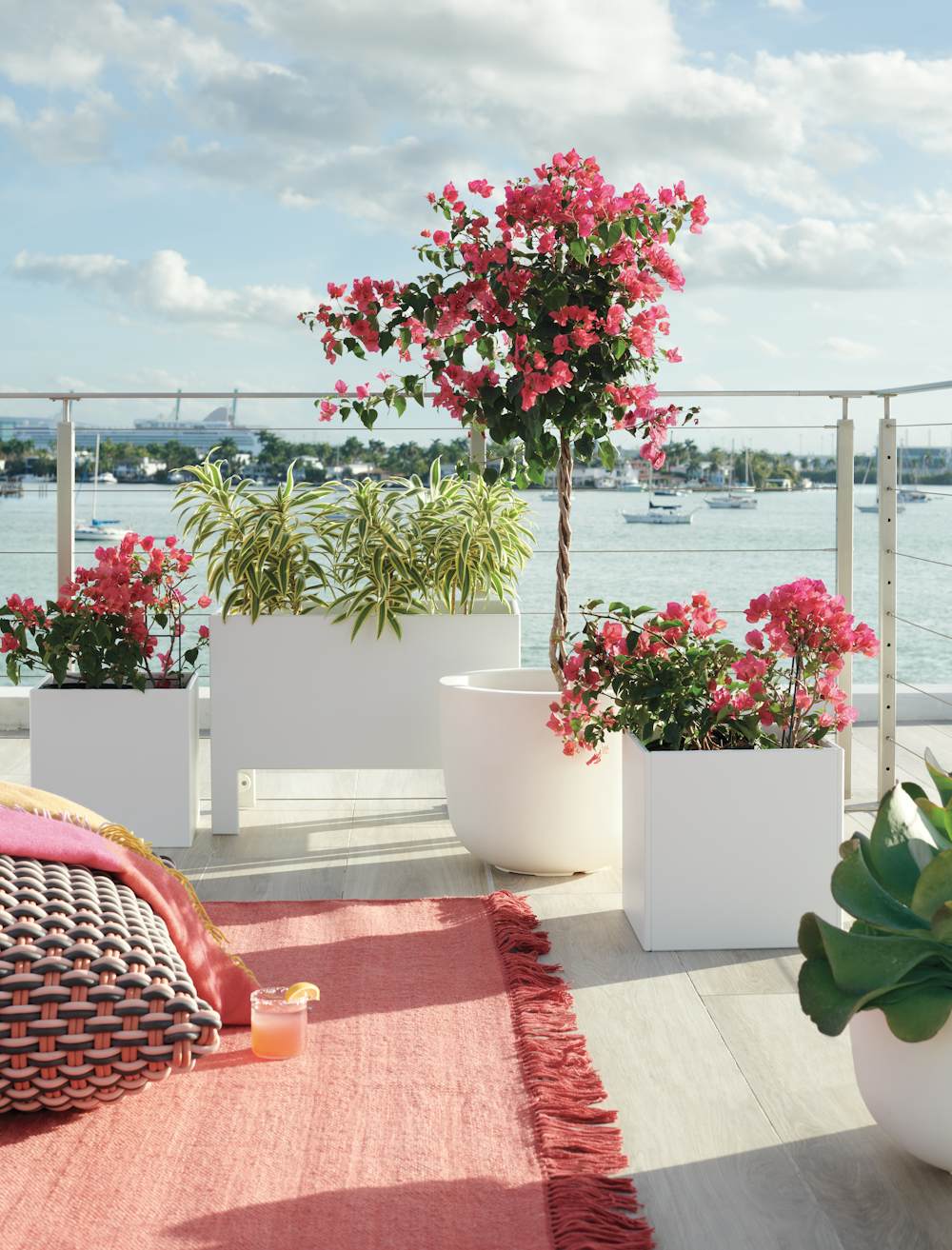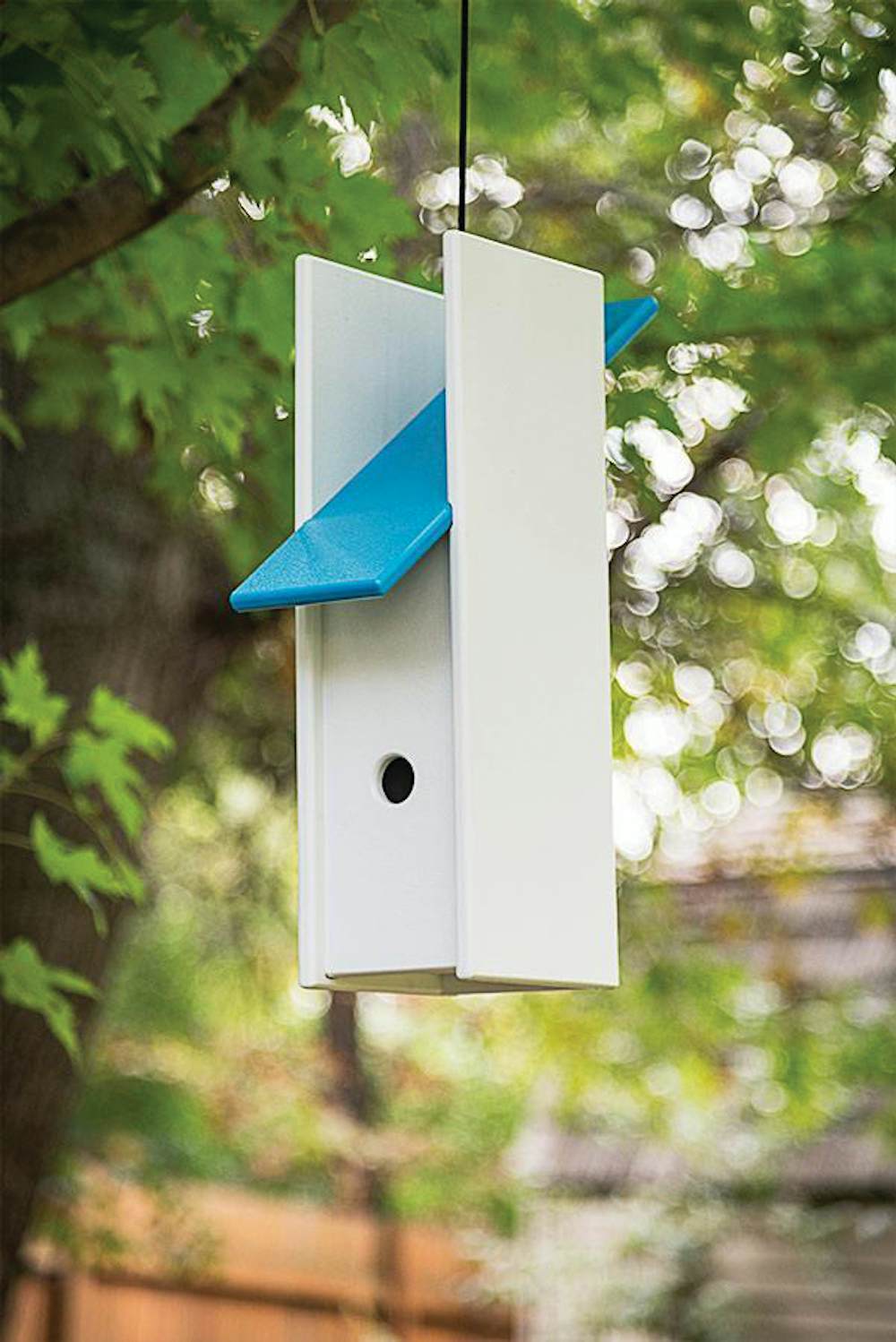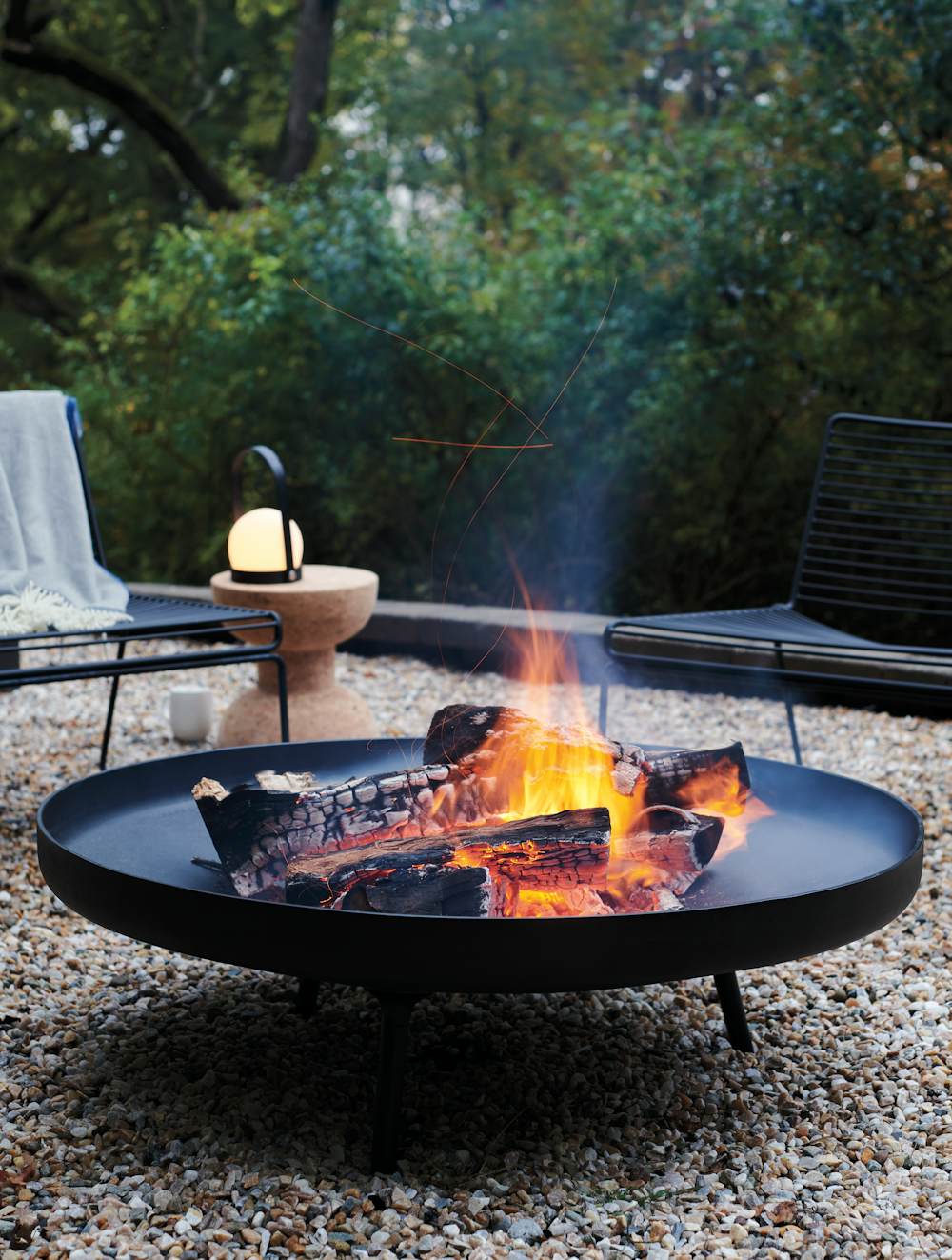 How to Choose Outdoor Accessories
There are a few different types of outdoor accessories that are essential for bringing comfort and style to your outdoor space. Outdoor chair cushions and pillows are a must-have for softening powder-coated steel or recycled plastic outdoor furniture. Always opt for cushions and pillows covered in weatherproof fabric so that they won't fade or mold. Whether you're looking for modern sofa cushions, floor pillows, or outdoor chaise lounge cushions, they're available in a variety of colors and patterns.

Modern outdoor planters are a surefire way to bring greenery and life to your outdoor space. Look for pieces crafted from powder-coated steel, recycled plastic, or glazed ceramic. These will stand up to the elements and look good for seasons to come. If you plan to enjoy your outdoor space in the evening, be sure to incorporate lighting elements, such as a modern lantern or string lights. Arrange a modern outdoor lantern (or two!) around your seating arrangement to offer soft light once the sun goes down.

Remember to incorporate outdoor accessories around the front of your home, too. Give your house added curb appeal with modern house numbers, hanging planters, and even a sleek doorbell. Well-chosen accessories will instantly elevate your outdoor space, making it a comfortable, easy-to-use extension of your home.

At Design Within Reach, we're here to answer questions and more, with complementary design services to support you at every step of your interior design journey. Our staff of in-store design professionals can give advice and recommendations via chat, photos, and live video. They can also do 3-D renderings of your rooms so you can see how an arrangement might work. Look for the black chat icon at the lower right of webpages.