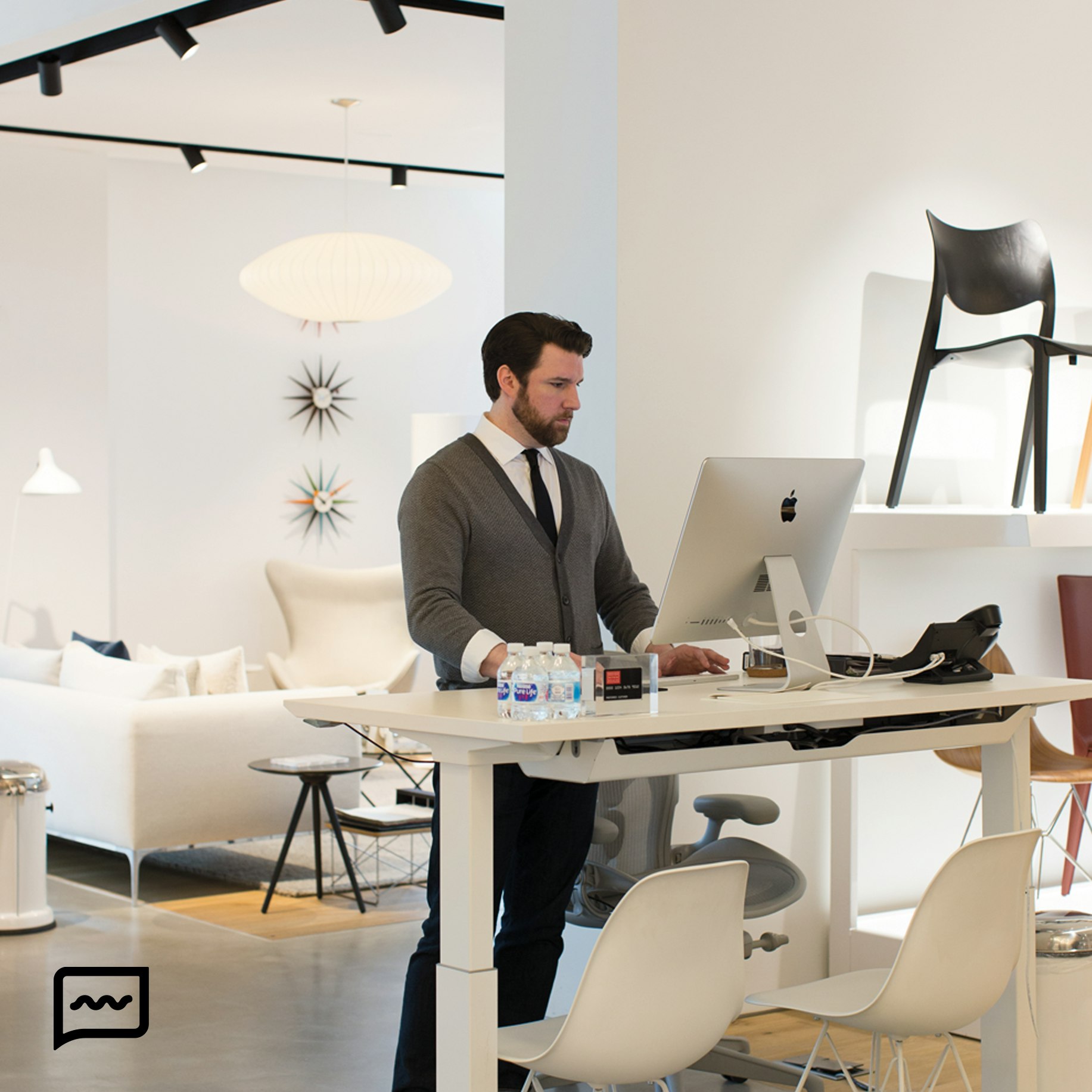 Any questions so far? We can help.
Complimentary design services including expert design consultations, in-home measuring and 3-D renderings of your rooms.
Modern Bedding
Hear us out: Modern bedding is a bit like landscaping. It lends "curb appeal" to a bedroom — and it's what separates a good bed from a great bed.

Whether you curate a pair of twin-sized contemporary beds or a king-sized mid-century modern bed, there are no wrong answers. Modern bedding is just as integral to a well-designed room as is modern furniture — and it just might grant you a better night's sleep, too. At Design Within Reach, shop modern bedding and bed essentials that look as good as they feel.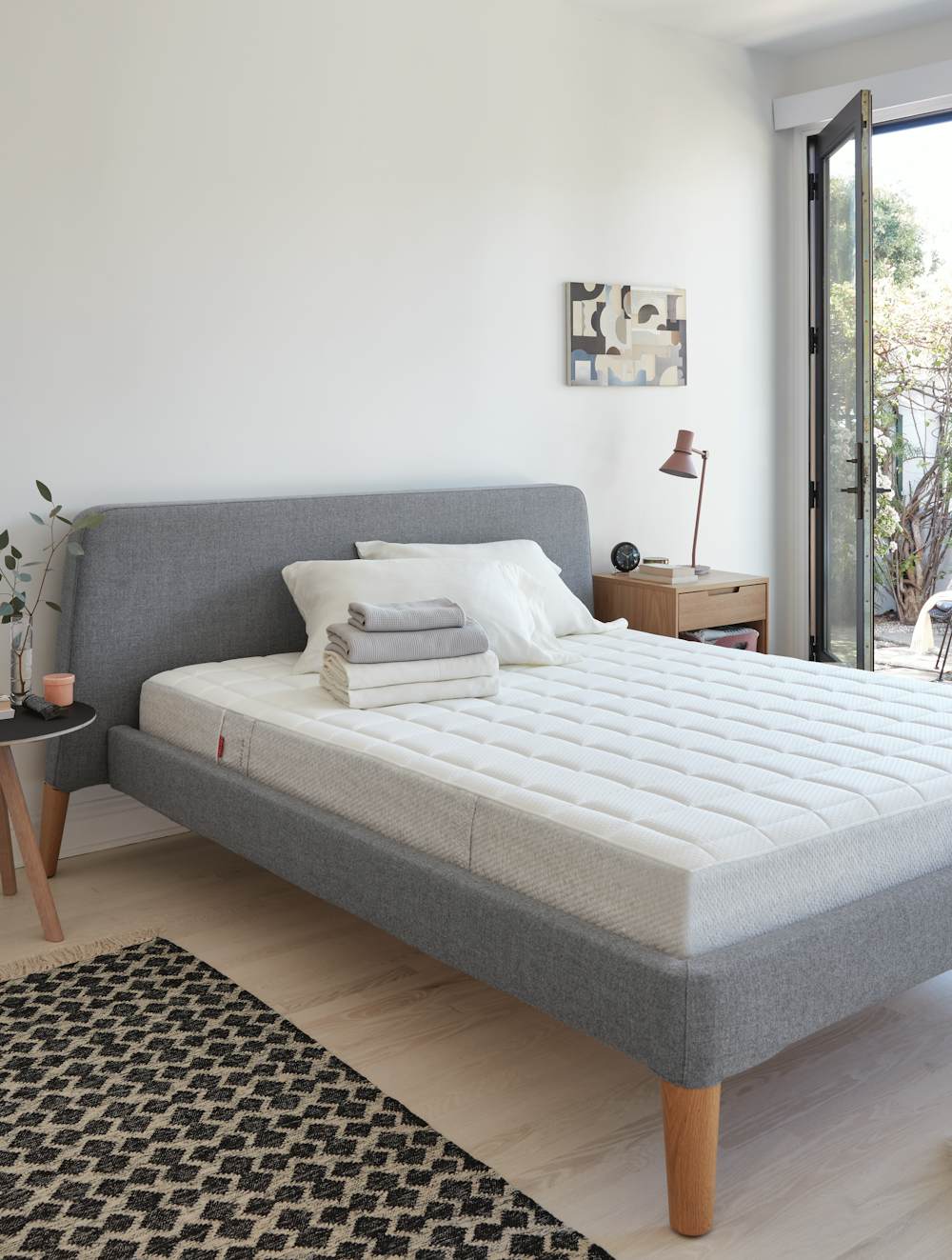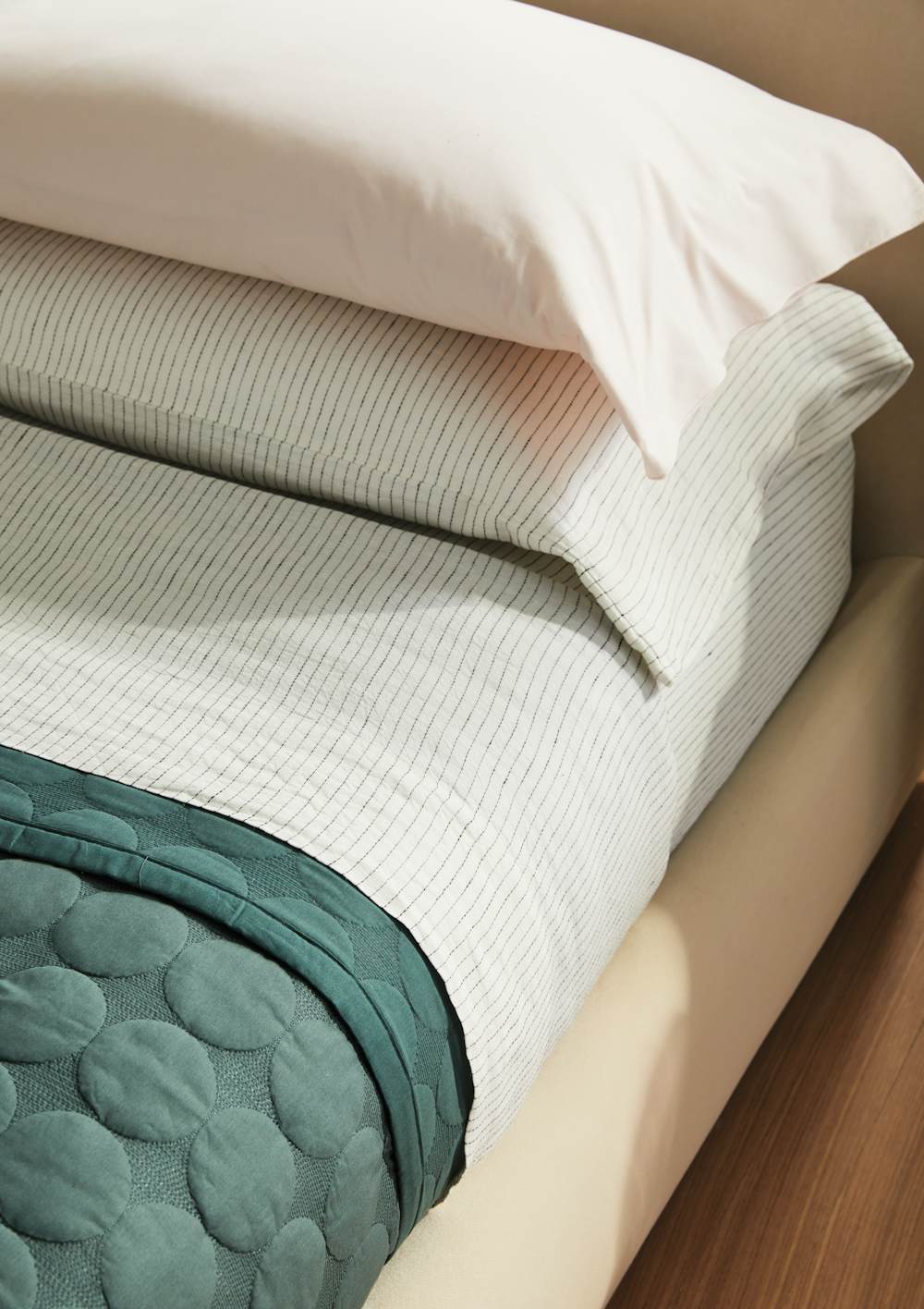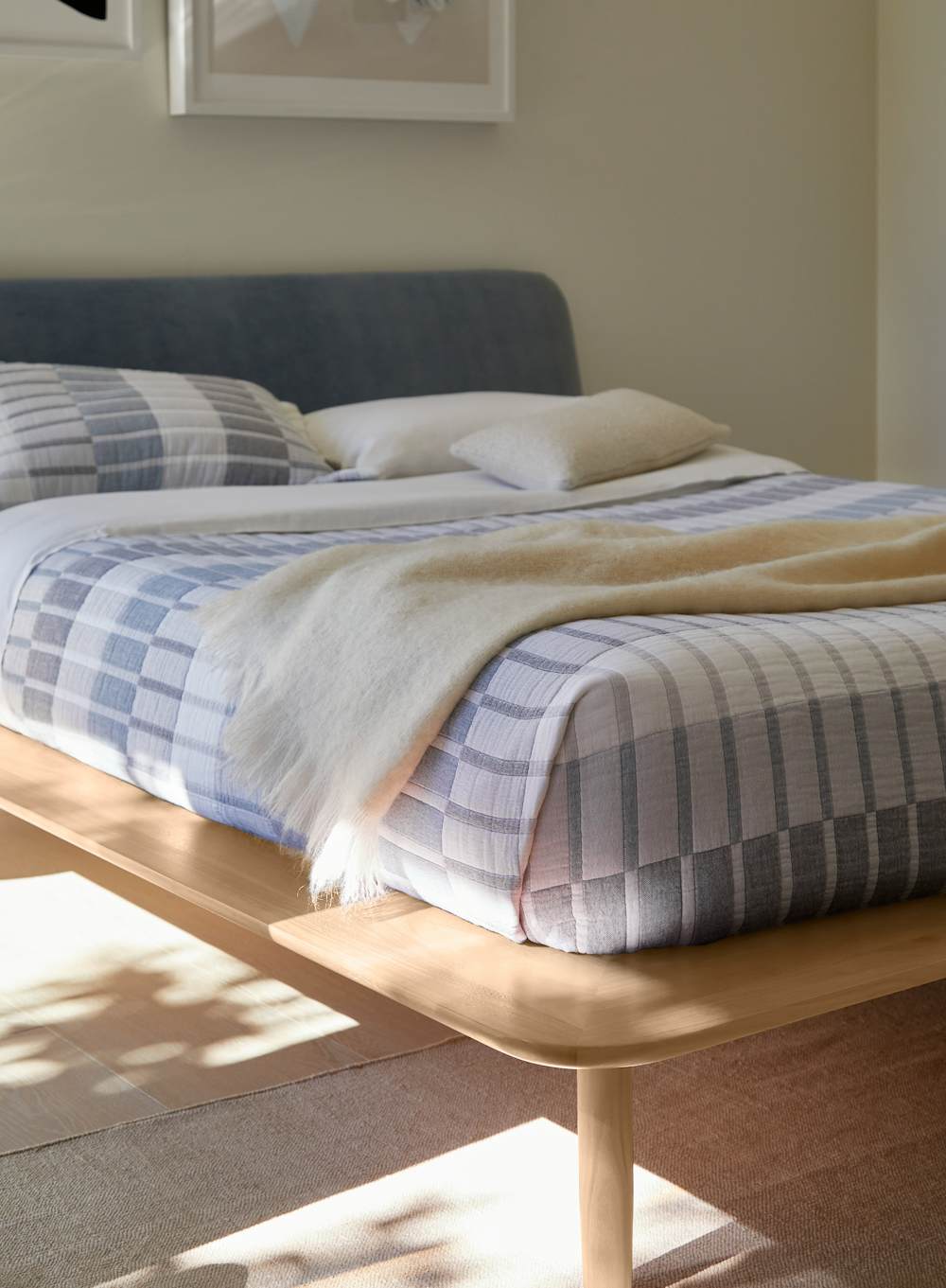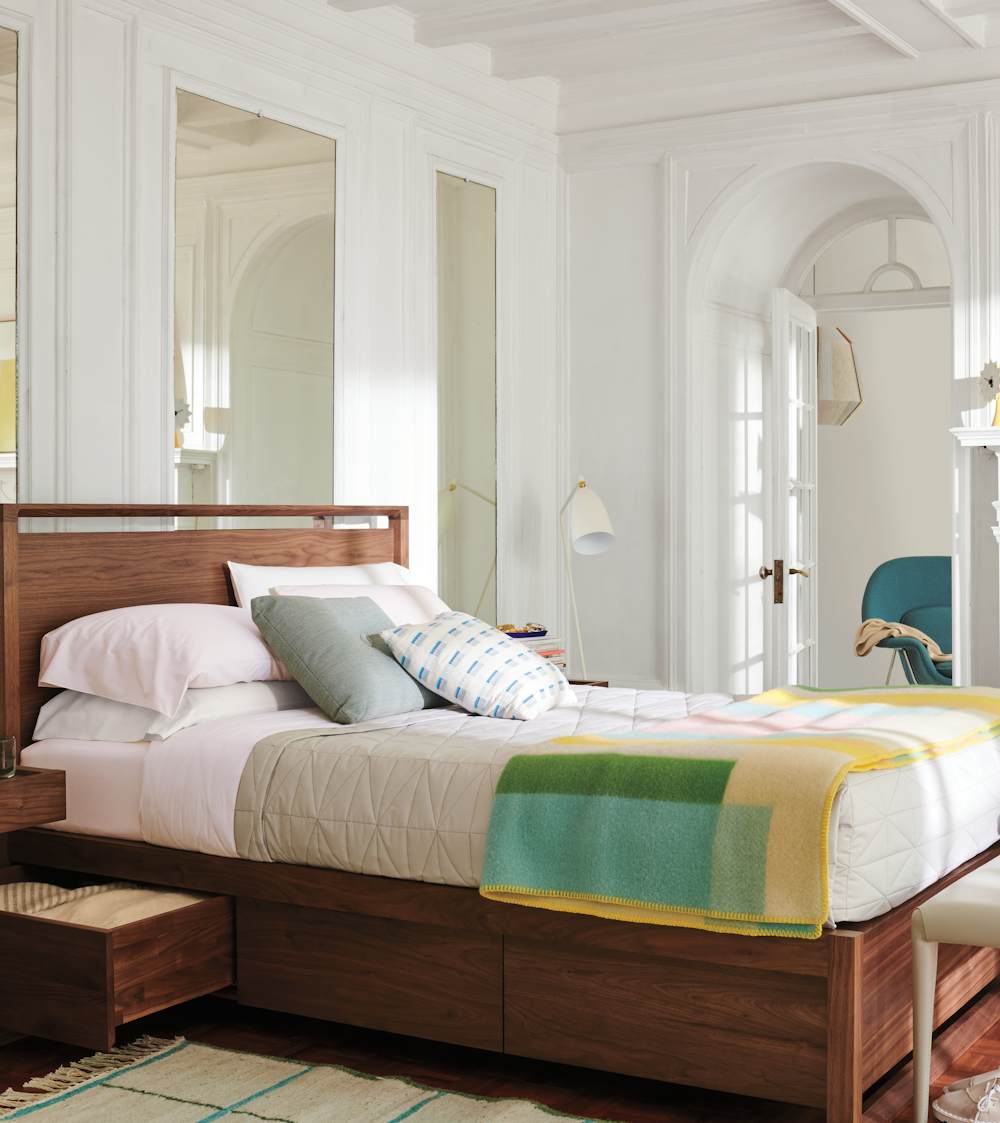 How to Choose Bedding
Start with the foundation for your bedding: a modern mattress. The easiest part of this decision is choosing the right mattress size – simply match your mattress to your bed frame or go with the mattress size that best accommodates your lifestyle. For single sleepers in small spaces, go with a twin- or full-size mattress. If you share a bed or need to fill a large bedroom, go with a queen-, king-, or California king-size mattress. Memory foam mattresses are an investment, but they boast a plethora of benefits, including adaptiveness, responsiveness, and support. Together, a modern mattress and bedding will instantly elevate your bed — and your room — from good to great.

Next, shop for bed sheets and bed linens to suit your preferences. Always opt for high-quality sheets. The best sheets will feel cool against your skin and help promote a restful night's sleep. The shorter the staple and the lower the thread count, the coarser the sheets will feel against your skin. Whenever possible, choose 100% long-staple cotton sheet sets with a thread-count of 200-300. Percale is a weave that creates crisp, tightly woven sheets that aren't too hot or cold – they're great year-round sheets. Sateen sheets tend to feel heavier and more luxurious and might be better for sleepers who prefer a little added warmth. When shopping for bed linens, it's never a bad idea to go with a sheet set or bed linens set that will come complete with all you need to make your bed: a fitted sheet, a flat sheet, and pillowcases.

Next, add warming layers and cover layers: a duvet insert and duvet cover, a quilt, and/or a coverlet or blanket. The more layers you add, the warmer your bed will be. A bed duvet cover, which is designed to be paired with a down duvet insert, is often crafted from a lightweight cotton blend. Some duvet covers may feature intricate details, like button tufting, embroidery, or topstitching, while others convey a more streamlined aesthetic. Opt for a solid mid-century modern duvet cover and team it with pillows in coordinating hues to define your bed by sleek color-blocking. Or select a modern duvet cover set with matching sheets for minimalist appeal.

A modern bed linen coverlet delivers subtle texture. It's a versatile, lightweight piece of bedding that can be layered under or over your duvet. Use it alone during the warmer months or for added warmth in the cooler months. Plus, it can play double duty as guest bedding when needed.

Choose top covers that complement your home's interiors. Looking for mid-century modern bedding? Combine a slate grey quilt with crisp cotton sheets and an ultra-soft mohair throw. Or opt for a more traditional feel by pairing a tufted duvet with a coverlet and symmetrical rows of pillows. Finally, decorate! Shop for finishing touches: fun throw pillows and patterned throw blankets that will add color and texture to your made bed. Throw pillows and blankets are ideal for bringing personality to your bed, especially if you've chosen basic or neutral bed linens.