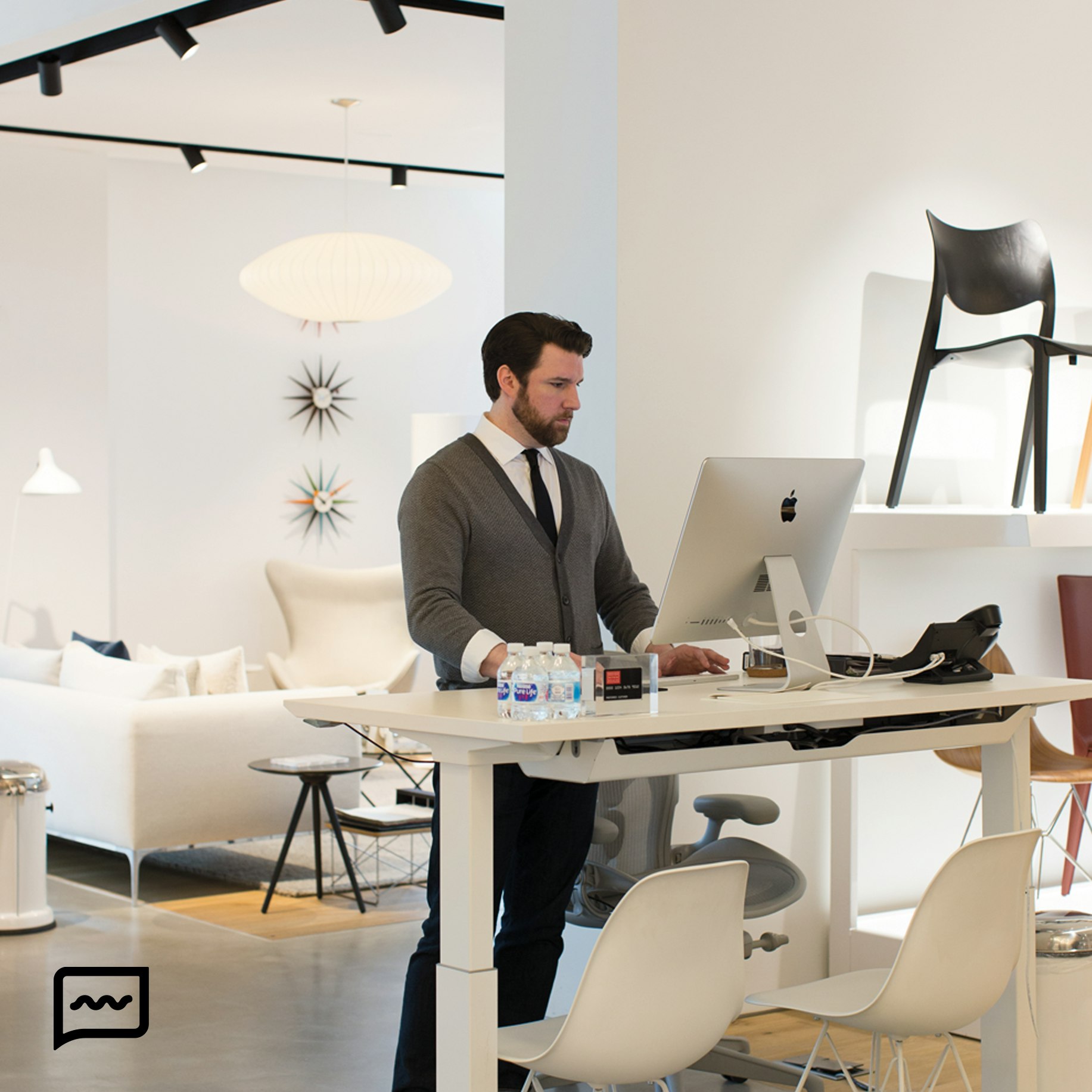 Any questions so far? We can help.
Complimentary design services including expert design consultations, in-home measuring and 3-D renderings of your rooms.
Modern Throw Pillows
Plush and playful, modern throw pillows are must-have decorative accents for infusing your space with fresh color, texture, and character. Commonly placed on sofas and lounge chairs, throw pillows may also decorate beds and cushion side chairs, benches, or even the floor. They're go-to pieces of decor also because of the unparalleled variety available – decorative pillows are made in almost every shape, color, and pattern imaginable, and thus can decorate any space. Square throw pillows and rectangle throw pillows are commonly used for layering, while more unusually shaped throw pillows – knot pillows, for example – can add to a more relaxed, eclectic design scheme.

Modern, contemporary modern, and mid-century modern throw pillows typically feature basic color-blocking or simple, geometric patterns, ideal for layering with solid-color throws to create compelling contrast. At Design Within Reach, shop modern throw pillows and designer throw pillows featuring brilliantly colored, patterned, and textured textiles by Maharam.
Modern Throw Pillow Materials & Patterns
At Design Within Reach, explore a range of multicolored throw pillows in fine wool and wool-blend fabrics, as well as soft velvet throw pillows ideal for creating contrast with chunky textured fabrics. Textured throw pillows at DWR include corduroy throw pillows, nubby bouclé throw pillows, and shearling throw pillows, all in multiple sizes ideal for layering or use as standout accent pieces.

When choosing throw pillow materials, think about both style and durability. If your household is a busy one, think about choosing throw pillows with removable, washable pillowcases made of durable materials, like cotton, wool, or some synthetic fibers, like nylon.
Modern Throw Pillow Ideas
Contrast is key when decorating with modern throw pillows. Not only do you want your throw pillows to stand out against their backdrop (think black pillows on a white sofa), but it's also a good idea to choose throw pillows that will stand out against each other. Consider layering unique throw pillows that differ in size, texture, and color palette, for an eclectic look full of appealing variation.

In a minimalist or contemporary modern space, it's a good idea to stick to a stricter color palette of one or two primary colors and one accent color, to avoid overwhelming the space with too many hues. To create variation, opt for solid pillows in tints and shades of your chosen colors, or patterned throw pillows that feature your color palette.

At Design Within Reach, browse a wide assortment of modern throw pillows featuring stunning patterns and textures.