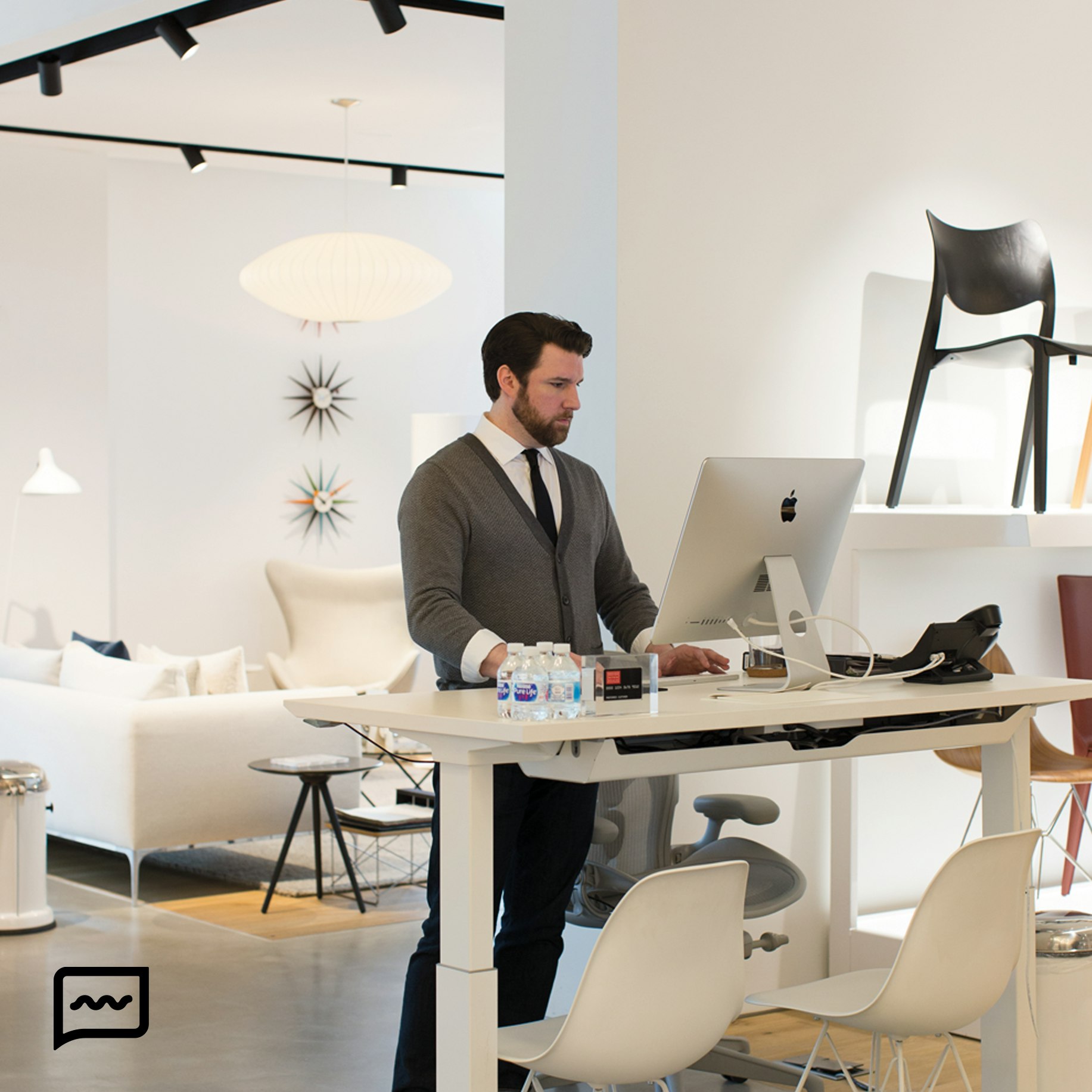 Any questions so far? We can help.
Complimentary design services including expert design consultations, in-home measuring and 3-D renderings of your rooms.
Modern Outdoor Lighting
Outdoor accent lighting is a must-have finishing touch for your pool patio, backyard deck, or paved terrace. Modern outdoor lighting fixtures seamlessly blend form and function. Dining al fresco in the evening? Wall sconces will illuminate your dining area. Planning for a night of stargazing? A lantern (or two!) will fit the bill. No matter the occasion or out of doors location, designer outdoor lighting fixtures will help create memorable experiences.

From mid-century modern outdoor lighting pieces — like a portable globe lamp — to contemporary fixtures, the options are nearly endless. With an abundance of outdoor patio lighting ideas, setting the mood has never been so easy. There's a handful of different outdoor lighting types and styles. Take a deep dive into this roundup of some of the most covetable options.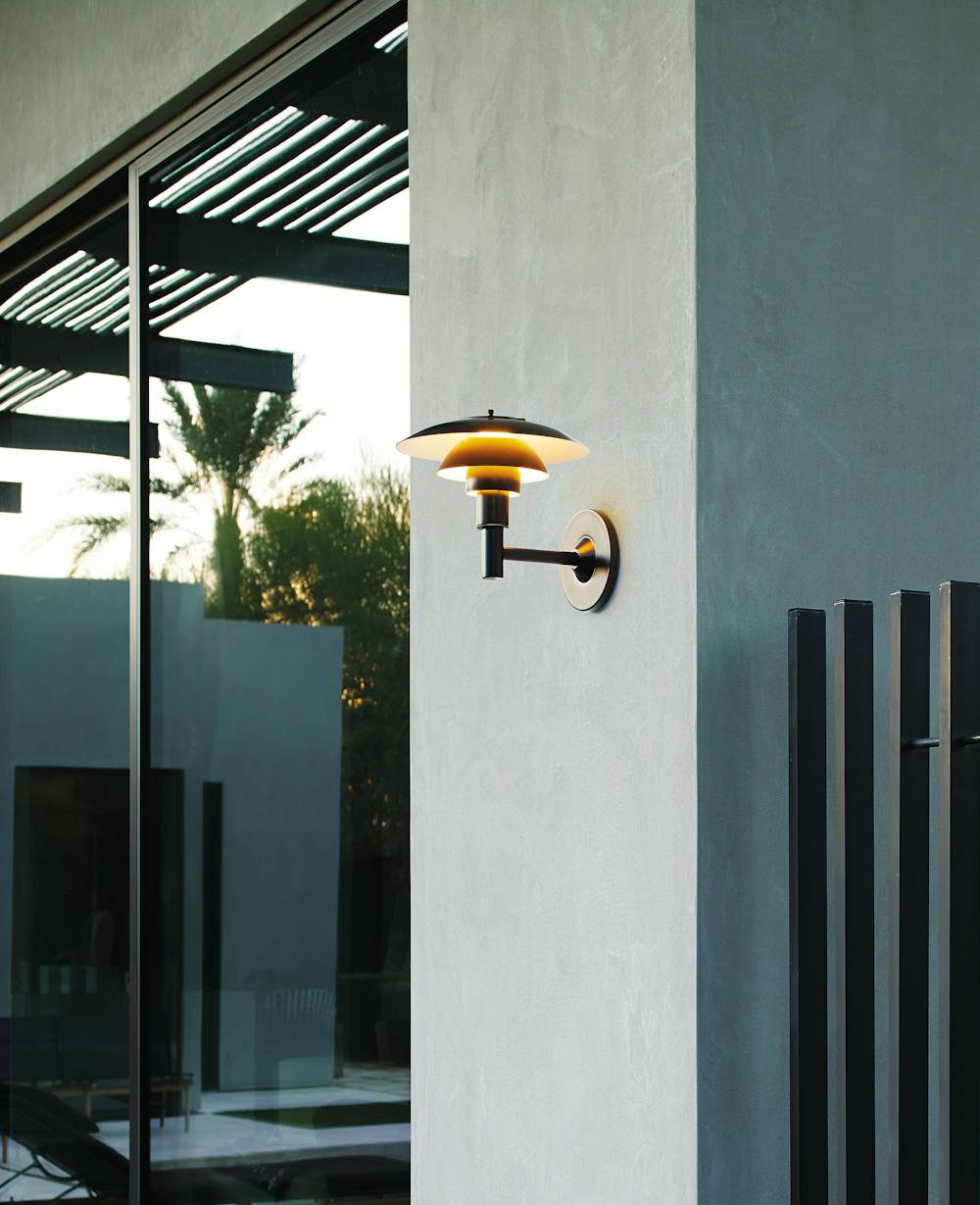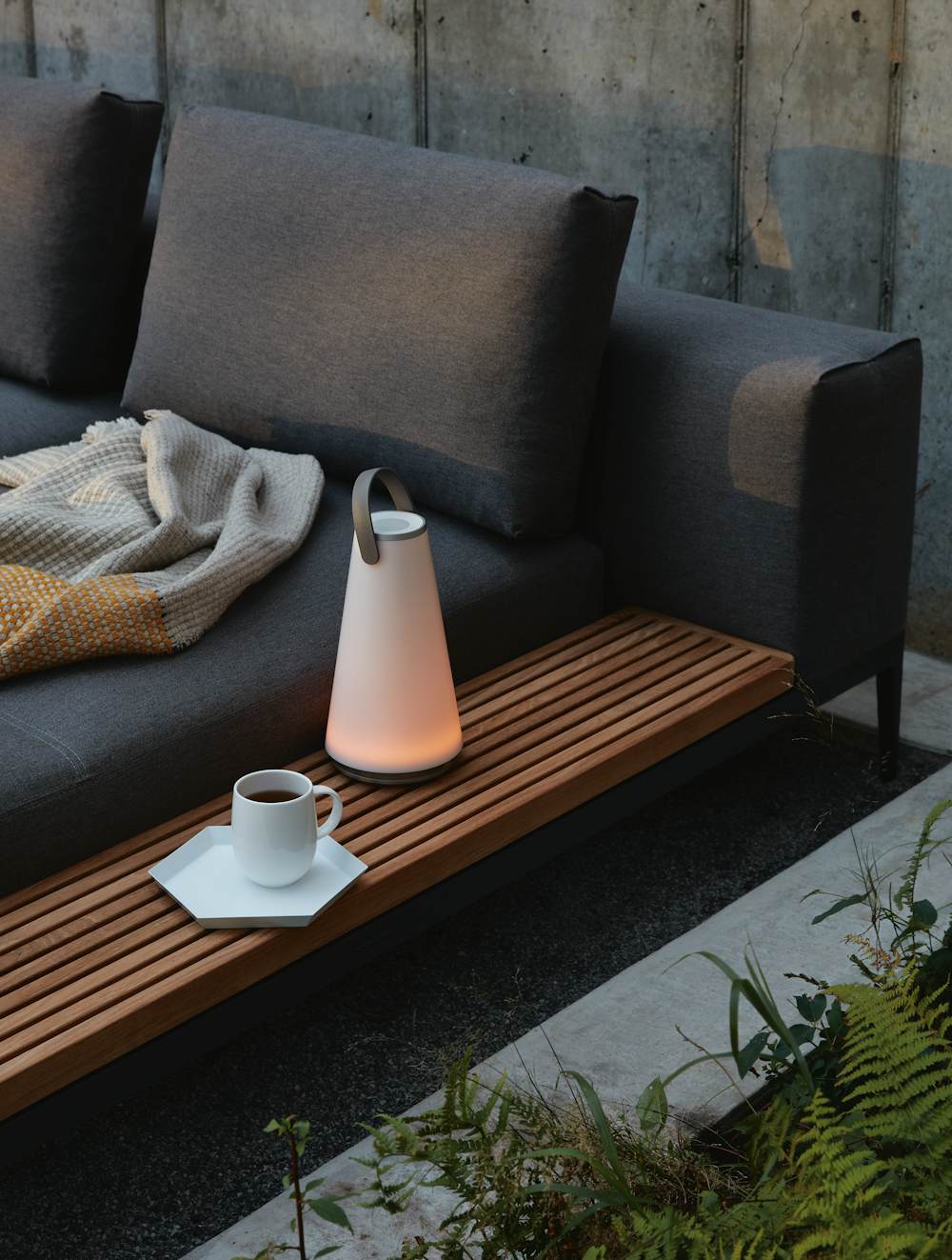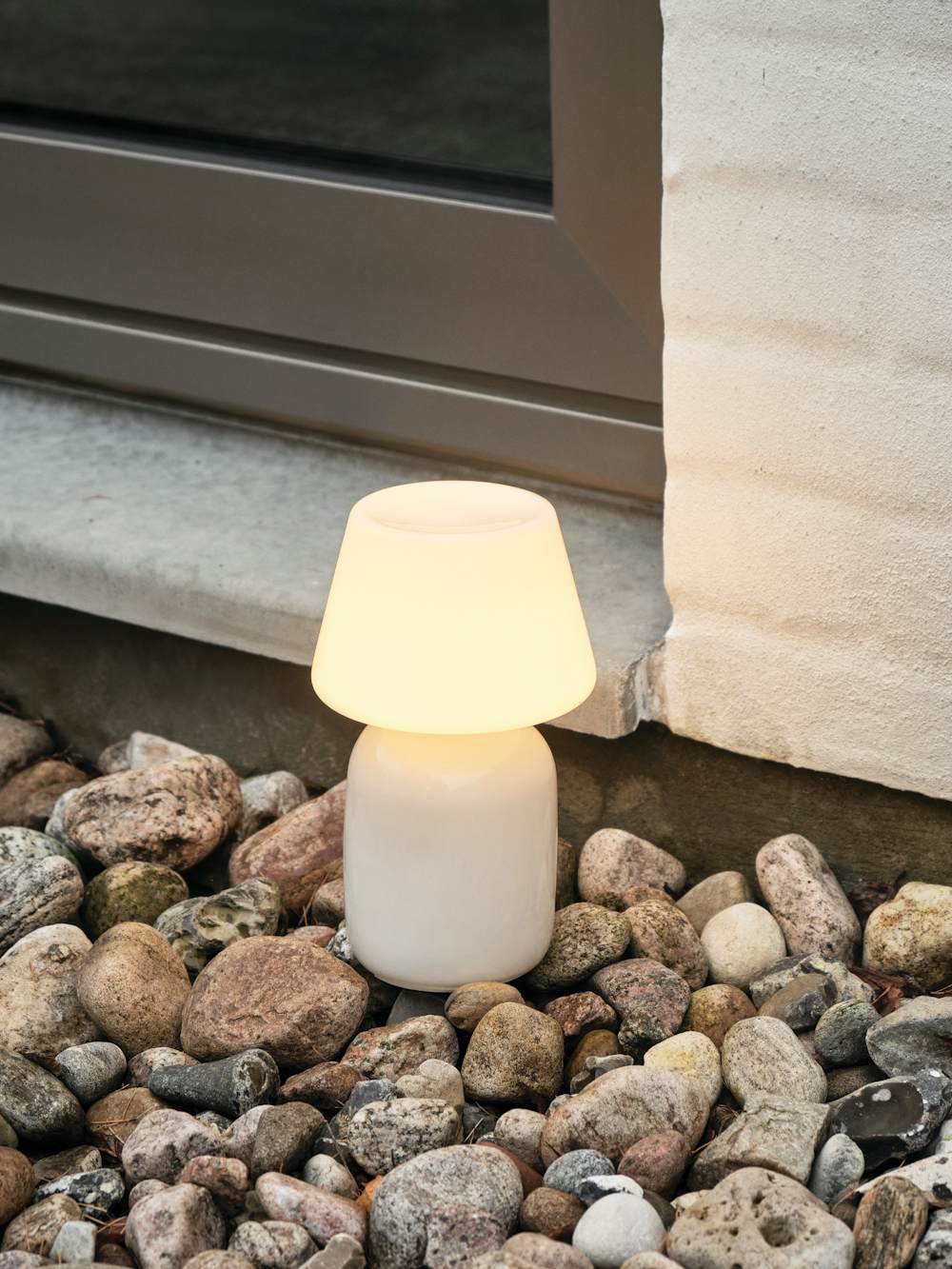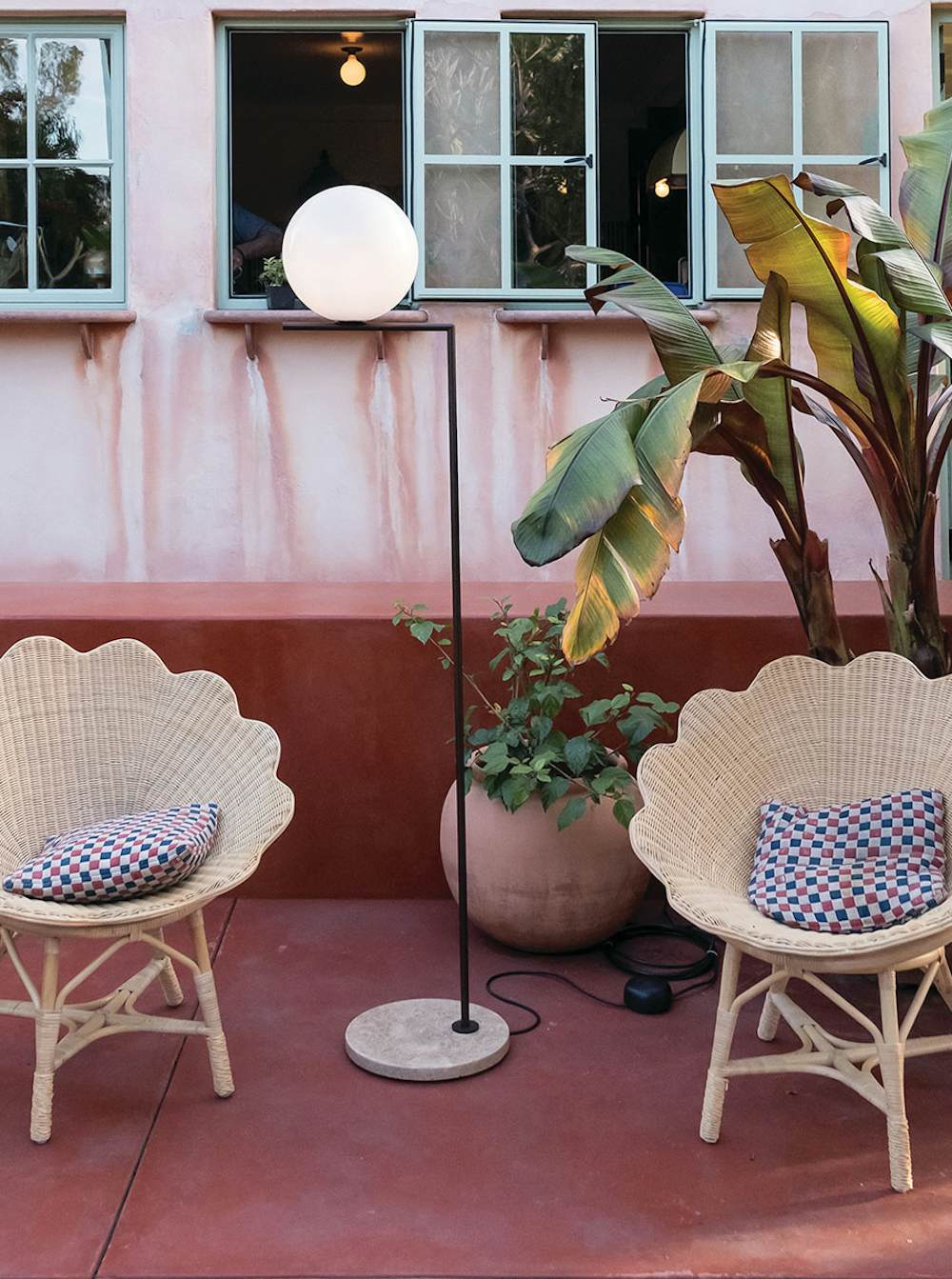 How to Choose Outdoor Lighting Fixtures
It's best to narrow down your lighting needs before choosing outdoor fixtures. Ask yourself, "What am I trying to accomplish?" If you want to provide ample light for a dining area, opt for outdoor LED lighting. Many modern wall sconces employ long-lasting, energy efficient LEDs that ensure ample light for several years.

Portable outdoor lights (like a lantern or lamp) are an easy choice for outdoor areas without an outlet or nearby electricity. To illuminate a pool or an uncovered pathway, select outdoor waterproof lamps. This weather-resistant type will provide light, rain or shine.

As a rule, it's important to choose weatherproof outdoor lights. Think about a fixture's construction and material — and ensure that it can stand up to the elements. Powder-coated aluminum outdoor wall lights, high-density polyethylene lamps, and teak lanterns are among the best durable outdoor lights.

If you design your space with pragmatic yet stylish outdoor furniture and lighting, it's destined to be a haven for seasons to come.

At Design Within Reach, we're here to answer questions and more, with complementary design services to support you at every step of your interior design journey. Our staff of in-store design professionals can give advice and recommendations via chat, photos, and live video. They can also do 3-D renderings of your rooms so you can see how an arrangement might work. Look for the black chat icon at the lower right of webpages.