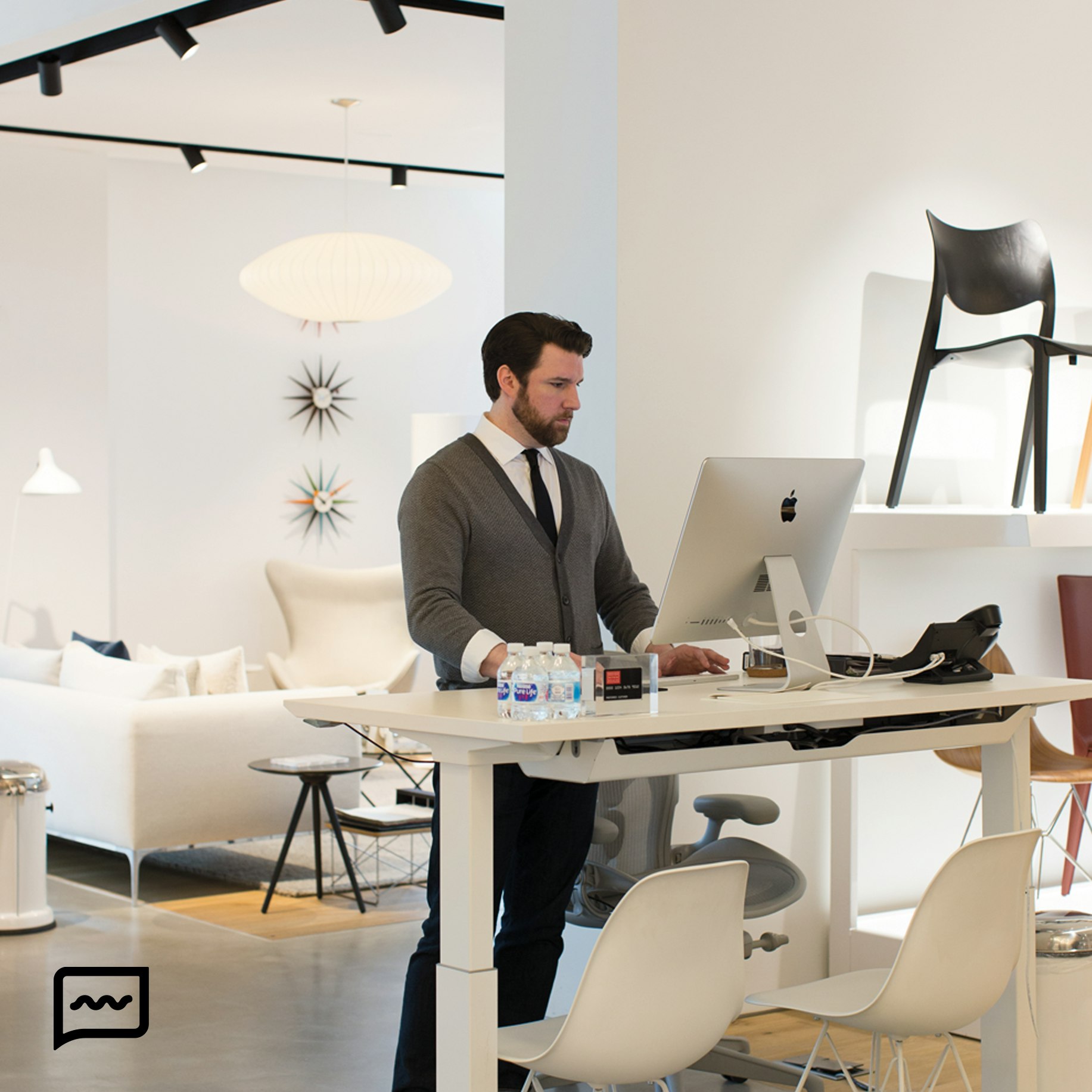 Any questions so far? We can help.
Complimentary design services including expert design consultations, in-home measuring and 3-D renderings of your rooms.
Modern Dressers
A storage dresser is a must-have piece of storage furniture in any bedroom, a convenient place to store all kinds of clothing – everything from sweaters and socks to T-shirts and blue jeans. A dresser is an important piece of furniture even in bedrooms that have closets, as dressers can offer convenient storage for seasonal and frequently worn items, leaving more room in the closet for bulky outerwear and delicate items that need to be hung. Paired with mirrors, dressers can also double as vanities, with ample tabletop space for makeup, jewelry, and other accessories.

At Design Within Reach, shop sleek modern dressers that will provide a much-needed service in your bedroom without sacrificing style.
How to Choose a Dresser
The first step to choosing the best dresser for your space is assessing your storage needs. How much clothing do you have? Do you have a closet? Do you have space under your bed to store things? If you don't have a closet, an armoire or wardrobe might be the best choice, as one of these large dressers can offer you the most storage space for your clothing and accessories out of any of these options. If you do have a closet but it's small, or if you rotate your wardrobe depending on the season, a large dresser can be a great option for storing your most-worn items where you can reach them easily, leaving space in your closet for out-of-season garments and other items you'd rather keep stored away. If floor space is an issue, consider a chest of drawers rather than a dresser, and pair it with a storage bench placed at the foot of your bed. Storage benches are great storage solutions for extra bedding, but can also conveniently store other things, like shoes, books, toys, and more.

Once you have a dresser type picked out, you have the freedom to choose the dresser styles and materials that speak to you. At Design Within Reach, shop wood dressers with stone tops and sleek mid-century modern dressers that will add a touch of functional mid-century modern design to your space.