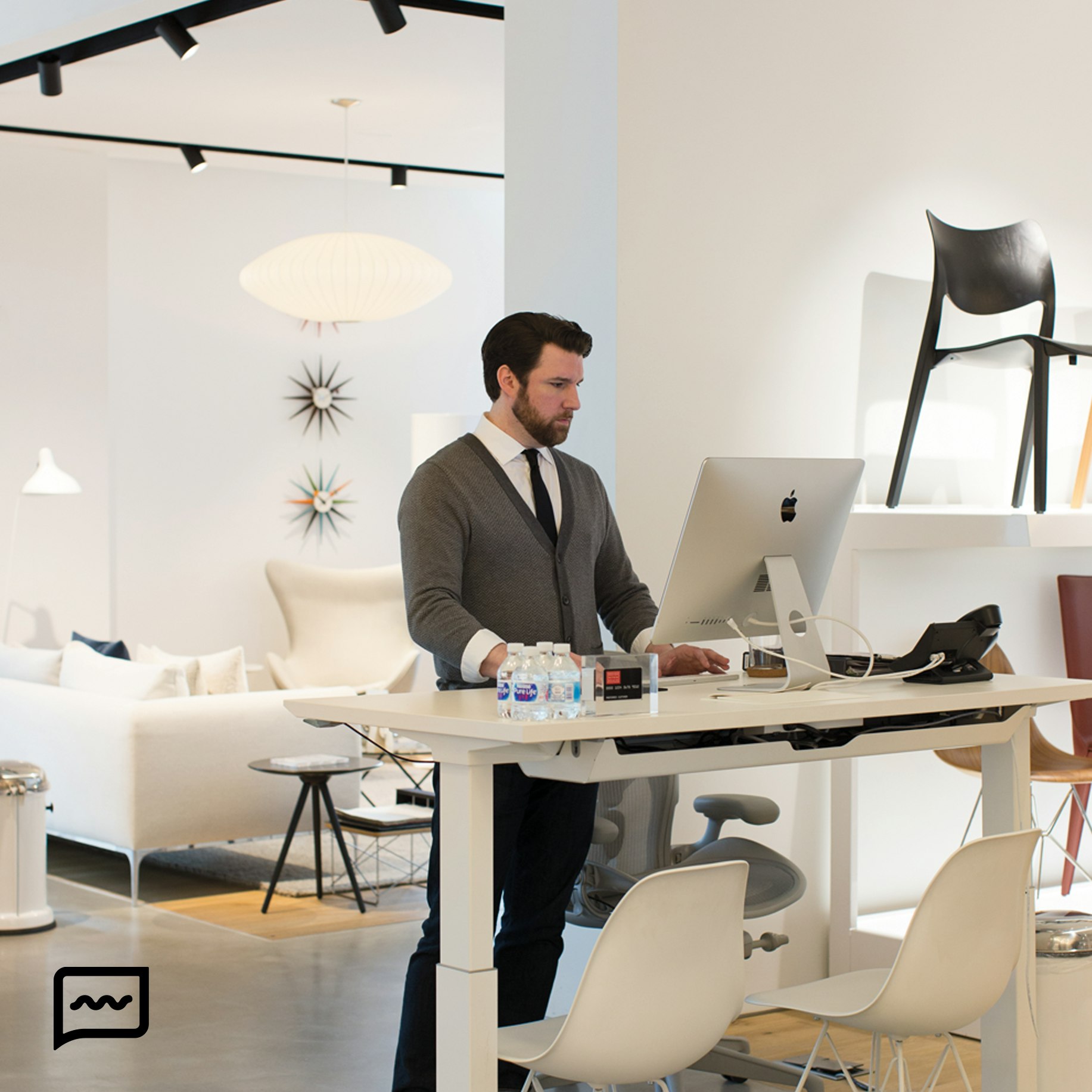 Any questions so far? We can help.
Complimentary design services including expert design consultations, in-home measuring and 3-D renderings of your rooms.
Modern Side Tables & End Tables
Side tables are the unsung heroes of the living room, standing at the ready to hold all your items you'd rather not lose between your couch cushions. Living room end tables do a lot of work, and they also look good doing it, contributing to the harmony of your living room furniture and decor. That's why sometimes they're called designer end tables. Many living room side tables from Design Within Reach have been created by some of the greatest designers in the world.
How to Choose an End Table
Choosing the right end tables will depend on the rest of your furniture. A sofa with tall arms, for instance, calls for a tall side table to make it easier to reach the tabletop over the sofa arms. A low-arm sofa, on the other hand, should be paired with a sofa side table that is the same height or slightly lower than the sofa arms. Side table dimensions are important.

Because end tables come in wide variety of sizes, shapes, and functions, your style will heavily influence which ones are right for your space. Round end tables are plentiful and come in wood, metal, and other materials, often fitted with a contrasting tabletop of glass or stone. A glass side table – that is, one with a glass top – is an easy-to-clean, low-profile option that can suit any number of spaces.

The availability of matching sofa and end tables is a rare thing these days with modern furniture, but with the wide range of both sofas and modern end tables available at DWR, it's easy to mix and match items to achieve a pleasing pairing. Matching end tables and modern coffee tables are often available as parts of matching furniture collections, which, when utilized in the same space, can provide an unparalleled sense of unity to the space. By pairing matching accent tables with a well-chosen sofa and lounge chairs, you can achieve a very harmonious ensemble.