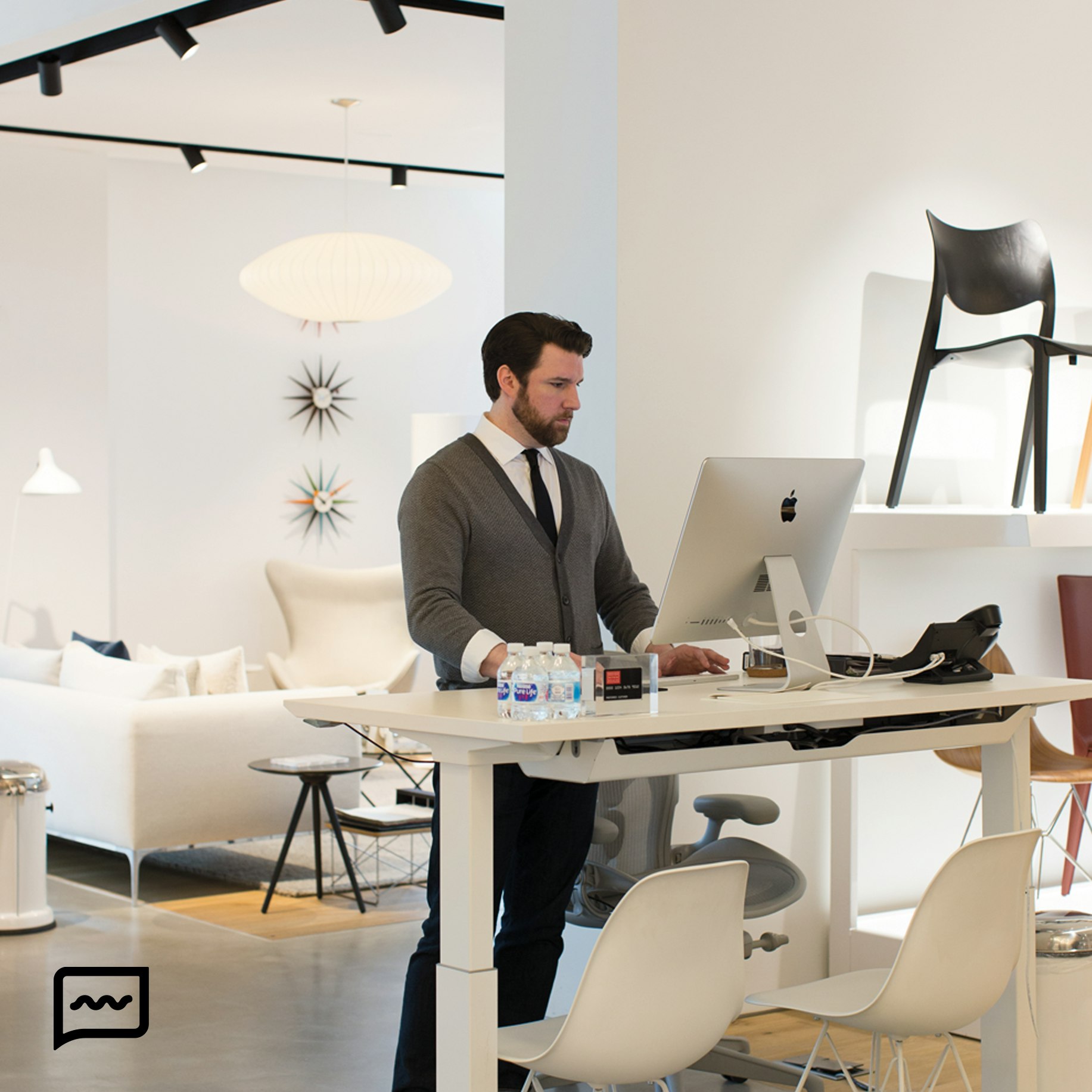 Any questions so far? We can help.
Complimentary design services including expert design consultations, in-home measuring and 3-D renderings of your rooms.
Modern Clocks
Sure, clocks are great for telling time, but have you ever purchased a clock purely for its decorative appeal? Perhaps you're imagining a cuckoo clock that chirps on the hour or a grandfather clock that chimes the time throughout the day. While those timekeepers have their merits, today's decorative clocks are decidedly more modern — and, thankfully, much quieter.
Choosing a Modern Clock
Whether you hang a clock on the wall, place one on your bedside table, or incorporate one into your living room décor, these modern home accessories will lend both style and pragmatism to your interiors. Discover different clock styles and how to feature them in your home.

Aside from the two obvious categories — that is, analog and digital — modern clocks tend to fall into two camps: wooden clocks and metal clocks. Often crafted from walnut, wooden clocks are designed in a range of styles, from traditional to eclectic-Bohemian. A metal wall clock may be rendered in steel, aluminum, or brass. These, too, feature a range of styles, including retro-inspired details and minimalist designs that convey a contemporary sensibility.

For mid-century modern interiors, choose a clock crafted from walnut with brass hardware. If your interiors skew contemporary, select a two-tone clock with a minimalist face. Finally, opt for a piece with a sculptural silhouette to complement Bohemian-inspired interiors.

Once you've decided on a wall clock that coincides with your interiors, contemplate where to hang it. A clock can hold its own and make a statement on a bare wall, or it can play well in a gallery wall where it's featured among photographs, prints, and artwork. If you decide to put a modern analog clock in your bedroom, consider positioning it over your headboard. Or hang a wall clock in the kitchen.

Whether you opt for a sleek designer clock or something entirely whimsical, it's sure to add an element of stylish yet pragmatic design to your home's interiors.