Open up
Noam Dvir and Daniel Rauchwerger met working as journalists in Tel Aviv. Since then, they attended Harvard's Graduate School of Design and formed a partnership in life and work. With their firm BoND, the pair have designed residences, galleries, and commercial spaces with a sensitivity to environmental and historical contexts, a celebration of queer culture, and a bit of humor thrown in. We tour their home in New York's Fire Island Pines and learn more about their past projects.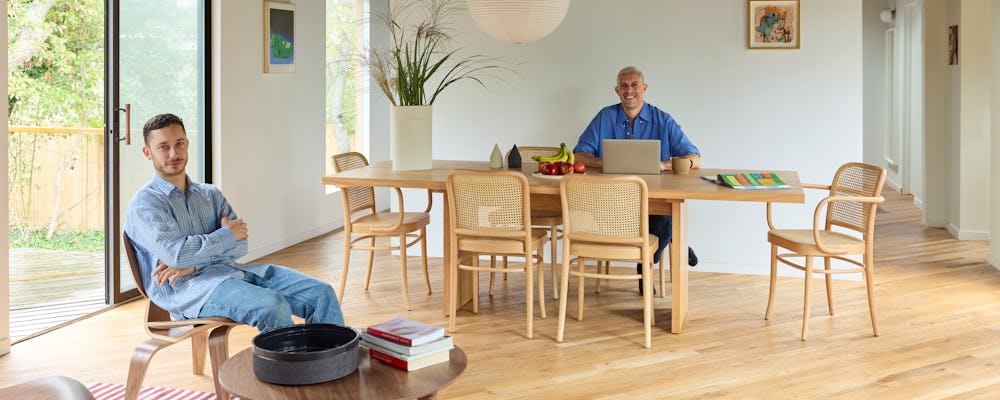 "Here, everybody's on display," says architect Noam Dvir.
The Pines, a coastal village on New York's Fire Island, is not for the bashful. It's home to a thriving queer enclave squeezed onto a car-free spit of land no more than 1,000 feet wide, shored up by dunes and shaded by outcrops of low-lying pitch pines. The wind is brisk, often carrying the sweet smell of tequila and vocals from the pop diva du jour. Dvir and Daniel Rauchwerger bought and renovated a house here after eight summers as visitors. They're partners in life and business, having formed New York-based BoND in 2020, and currently count four residential projects underway on the island. The exhibitionism Dvir mentions extends to the interior they renovated. BoND organized the house's upstairs level around a perpendicular axis, with some hallways terminating in floor-to-ceiling windows looking onto nature and one other punctuated by a window looking onto the primary bedroom. "At night when people are doing different things in the house, there's so much animation," says Rauchwerger.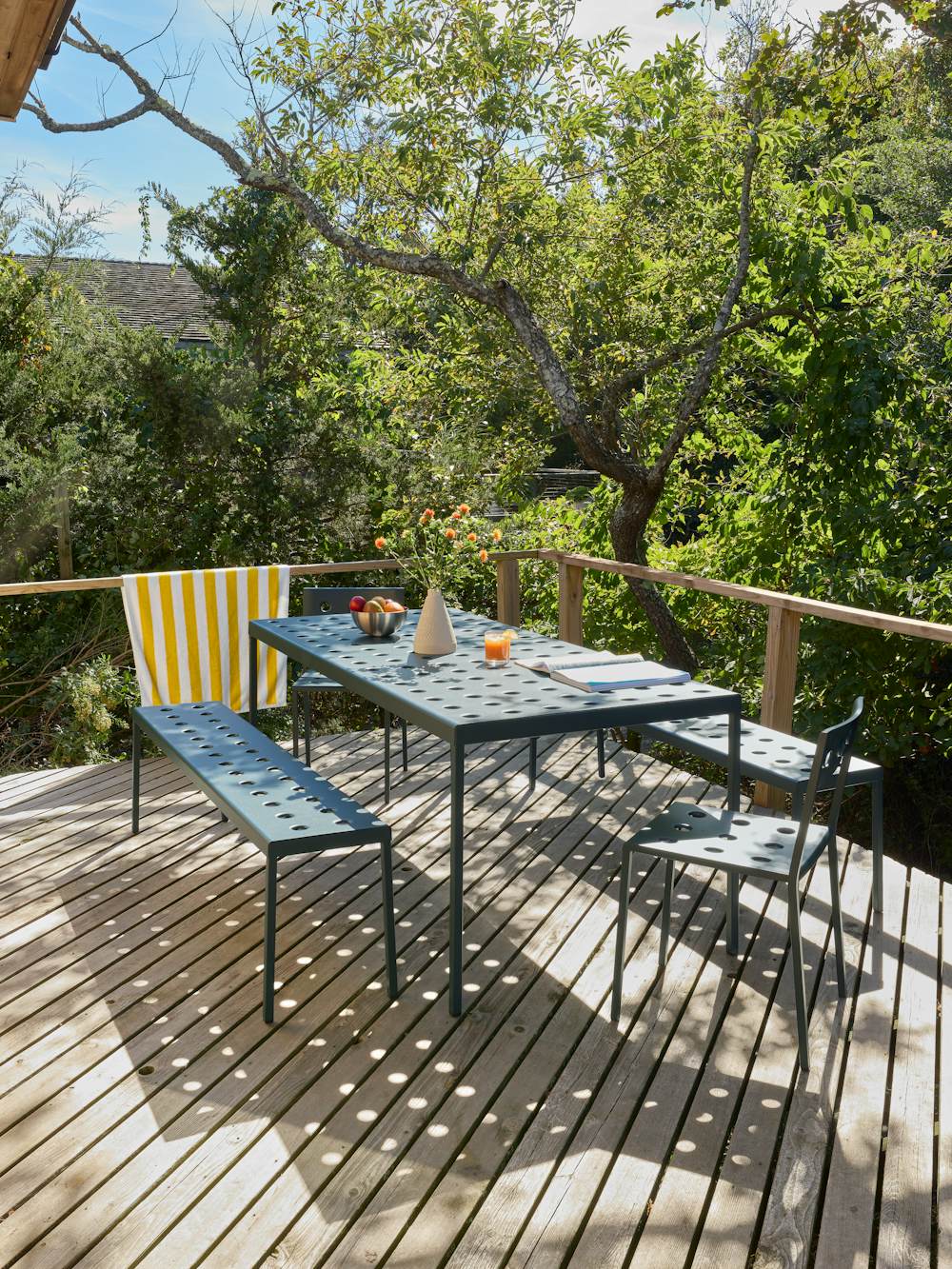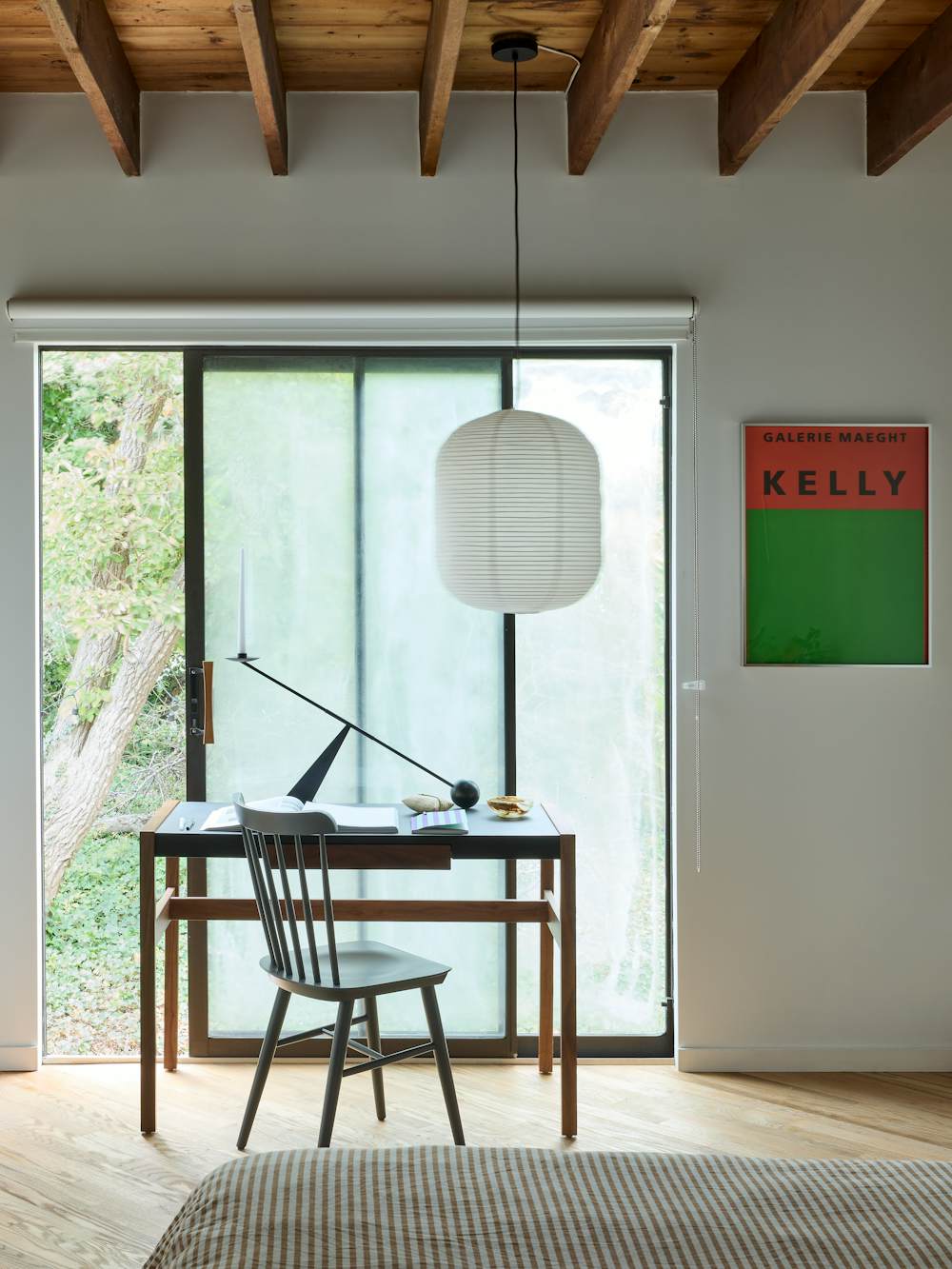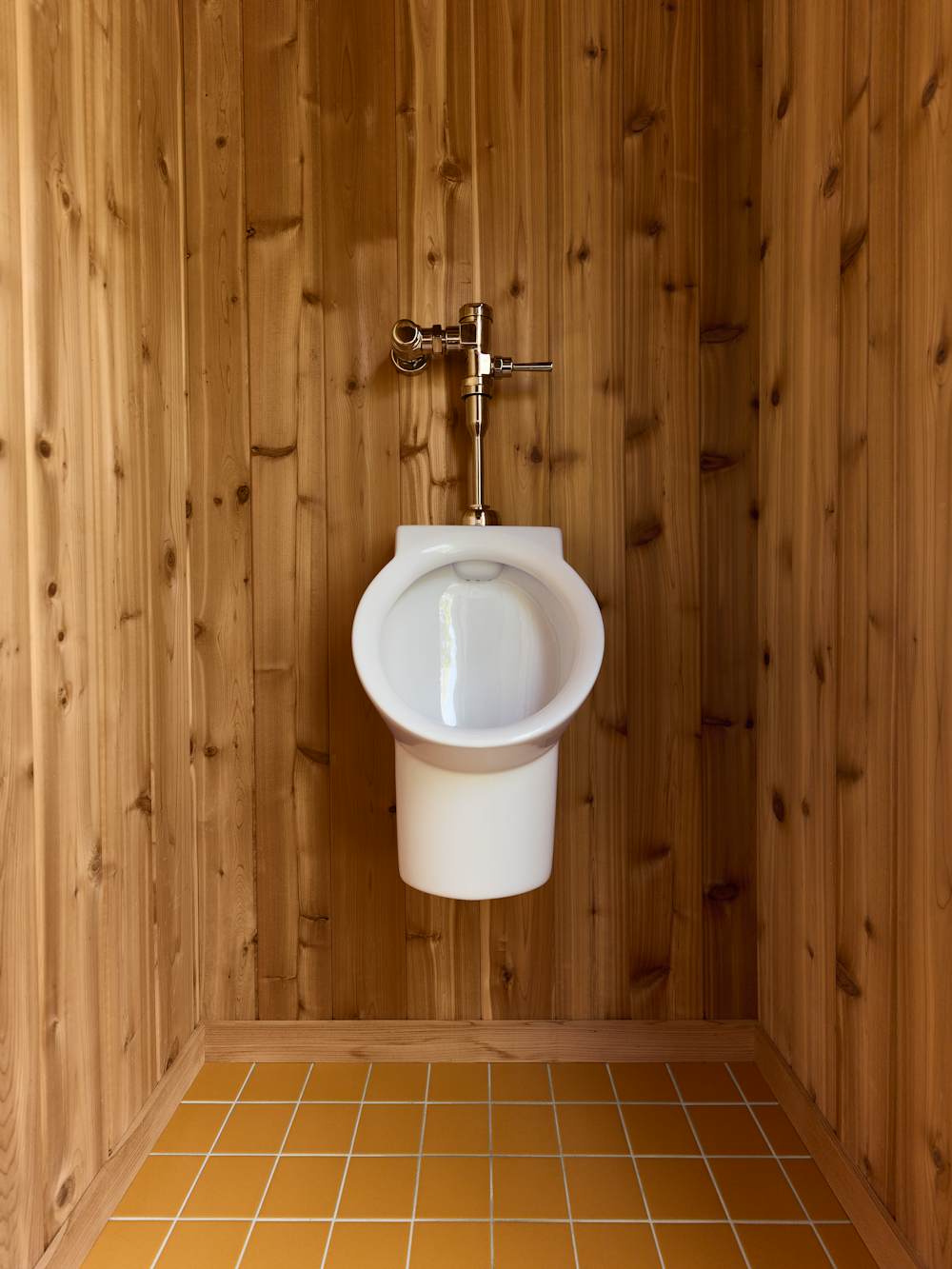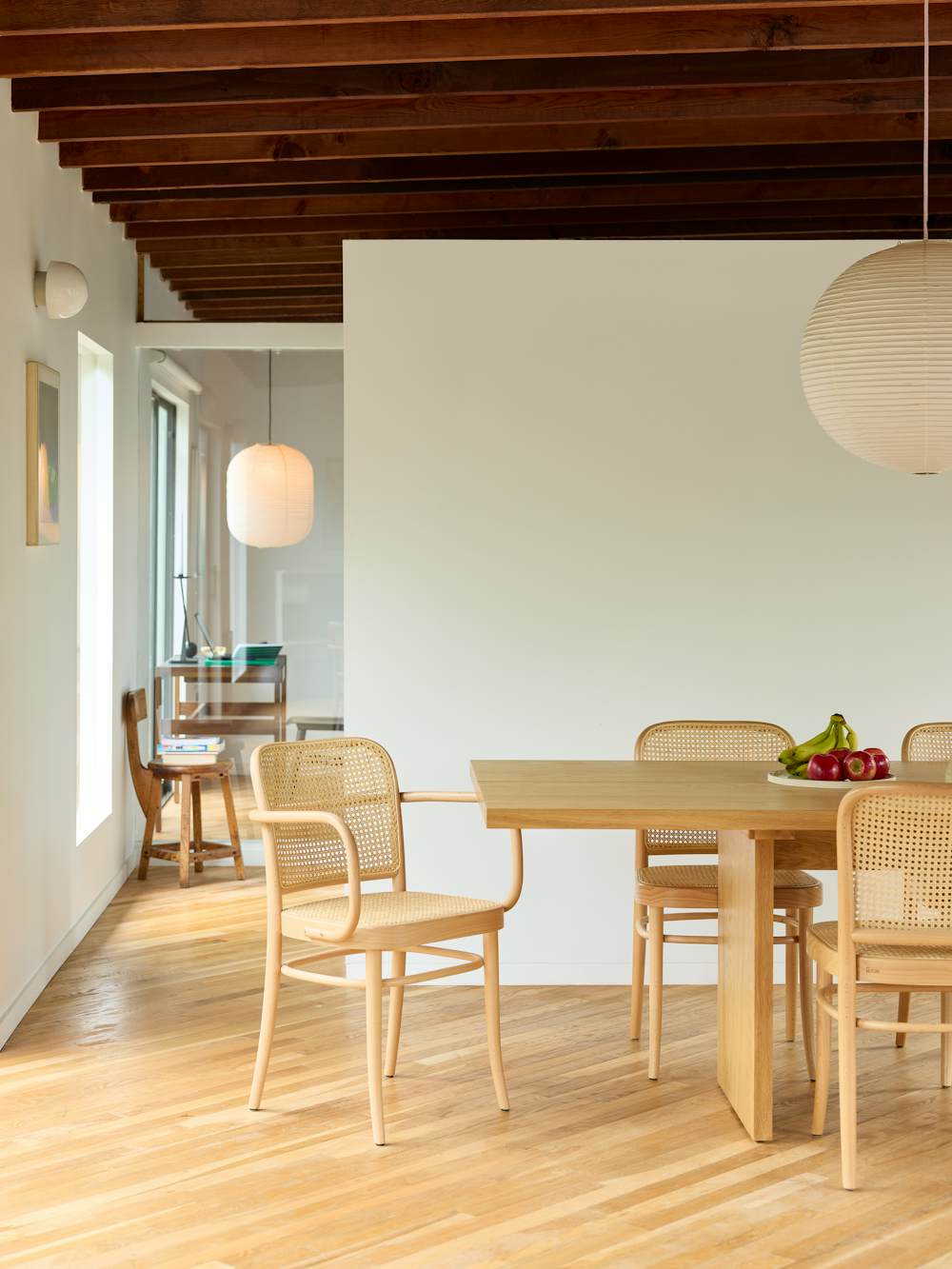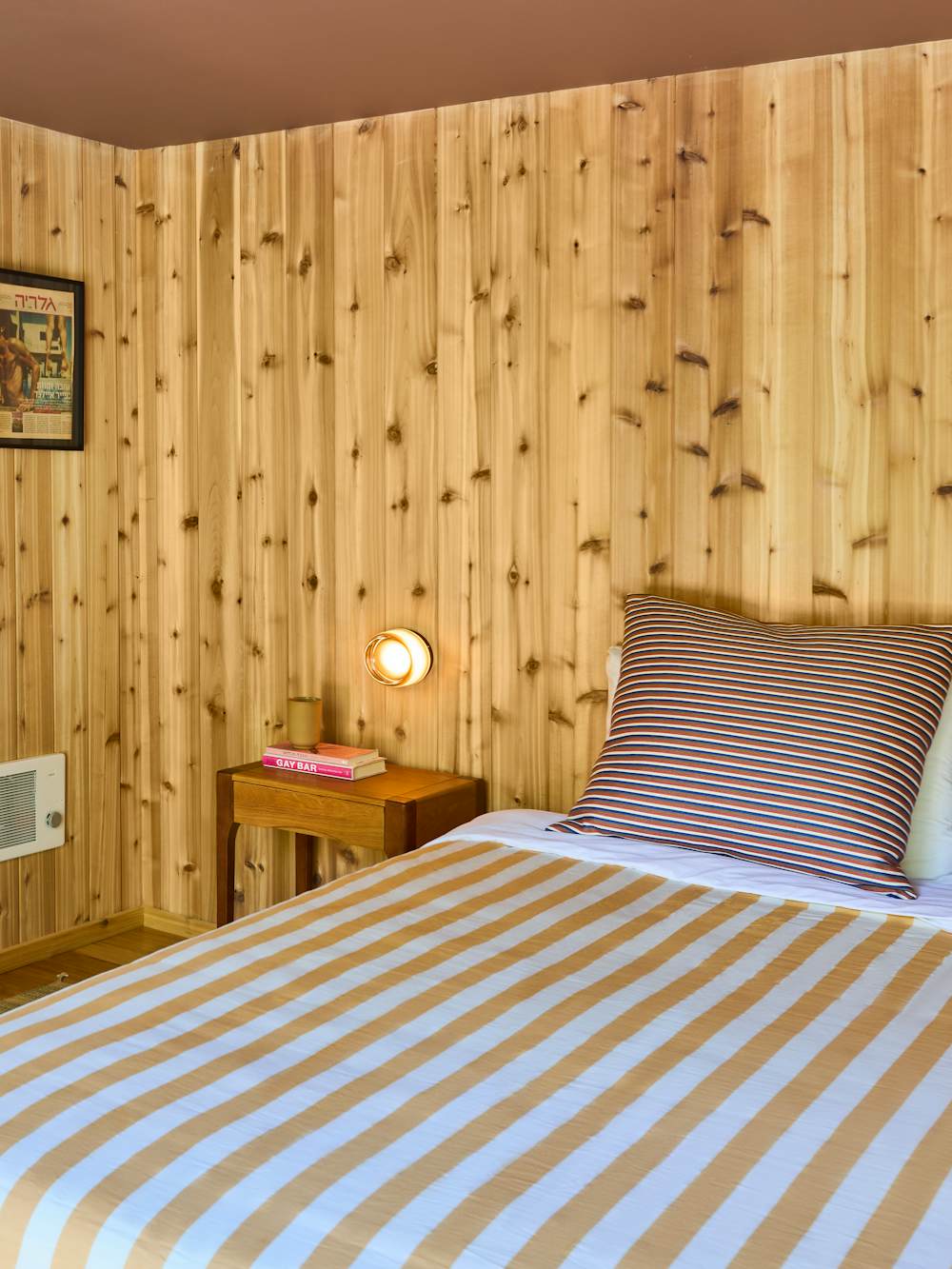 In the Pines, people crash house parties unabashedly and breeze in and out of neighbors' unlocked homes. "It's a community where you're expected to host and to contribute," says Dvir. In this way, BoND designed their dining and living room to accommodate fluid gatherings with visitors from New York, island locals, and new friends they meet on the beach – a generosity that stretches back to when LGBTQ+ folks started settling there in the 1960s. Architects like Harry Bates and especially Horace Gifford, prolific in the 1970s and 80s, helped pioneer the Fire Island modernist style, which is characterized by using natural materials, erasing the barriers between indoors and out, while privileging spaces for gathering, moments of performance and voyeurism, and a little bit of camp. "Architects, I think for the first time in history, started designing houses for non-nuclear families," says Rauchwerger."

But during the 1990s, the design language shifted to a more heteronormative version of the vacation home. Rauchwerger notes, "The renovations that were done to a lot of the houses in the '80s and '90s strayed away from the very simple beach modernism that was started in the Pines. It became more suburban. We want to help bring that Fire Island modernism back and reinvent it in some ways, which is really what our house is about. For us, the house is something that we want to give to other people." Photos: Fire Island Pines Historical Preservation Society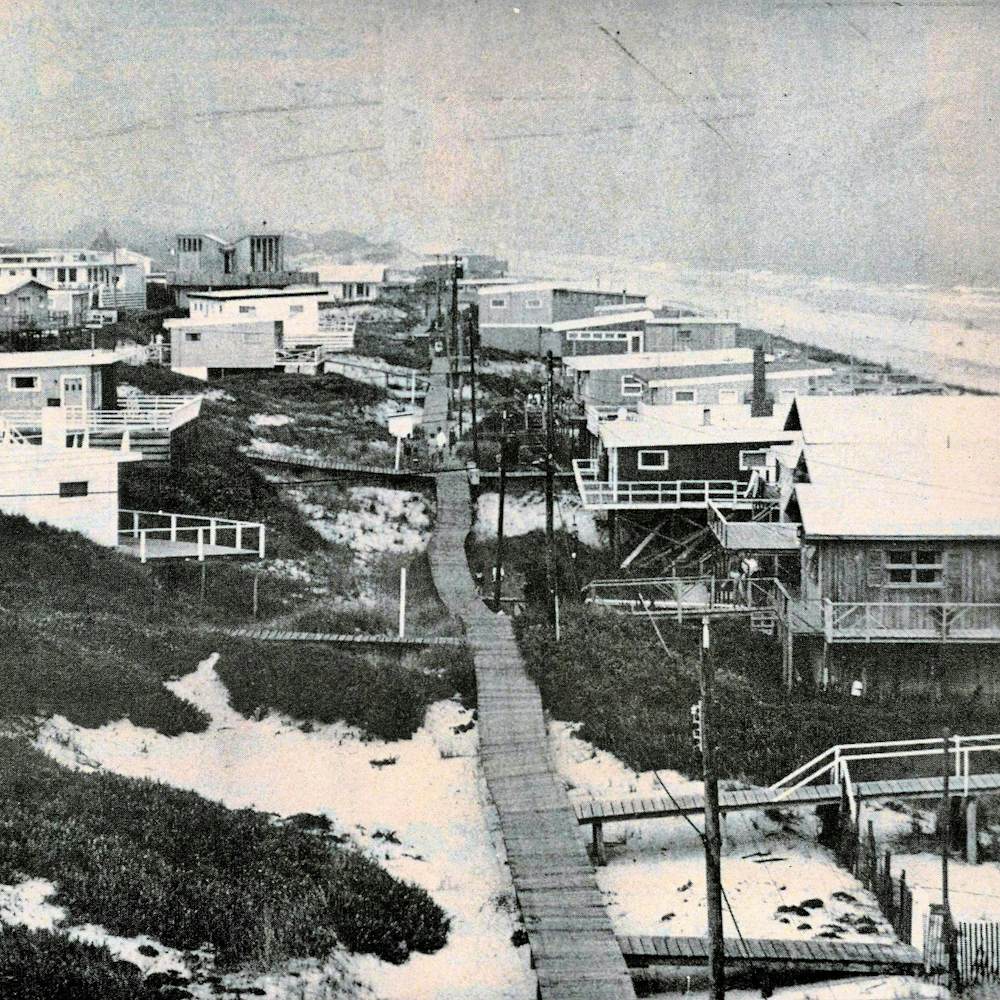 In the Pines, people crash house parties unabashedly and breeze in and out of neighbors' unlocked homes. "It's a community where you're expected to host and to contribute," says Dvir. In this way, BoND designed their dining and living room to accommodate fluid gatherings with visitors from New York, island locals, and new friends they meet on the beach – a generosity that stretches back to when LGBTQ+ folks started settling there in the 1960s. Architects like Harry Bates and especially Horace Gifford, prolific in the 1970s and 80s, helped pioneer the Fire Island modernist style, which is characterized by using natural materials, erasing the barriers between indoors and out, while privileging spaces for gathering, moments of performance and voyeurism, and a little bit of camp. "Architects, I think for the first time in history, started designing houses for non-nuclear families," says Rauchwerger."

But during the 1990s, the design language shifted to a more heteronormative version of the vacation home. Rauchwerger notes, "The renovations that were done to a lot of the houses in the '80s and '90s strayed away from the very simple beach modernism that was started in the Pines. It became more suburban. We want to help bring that Fire Island modernism back and reinvent it in some ways, which is really what our house is about. For us, the house is something that we want to give to other people." Photos: Fire Island Pines Historical Preservation Society