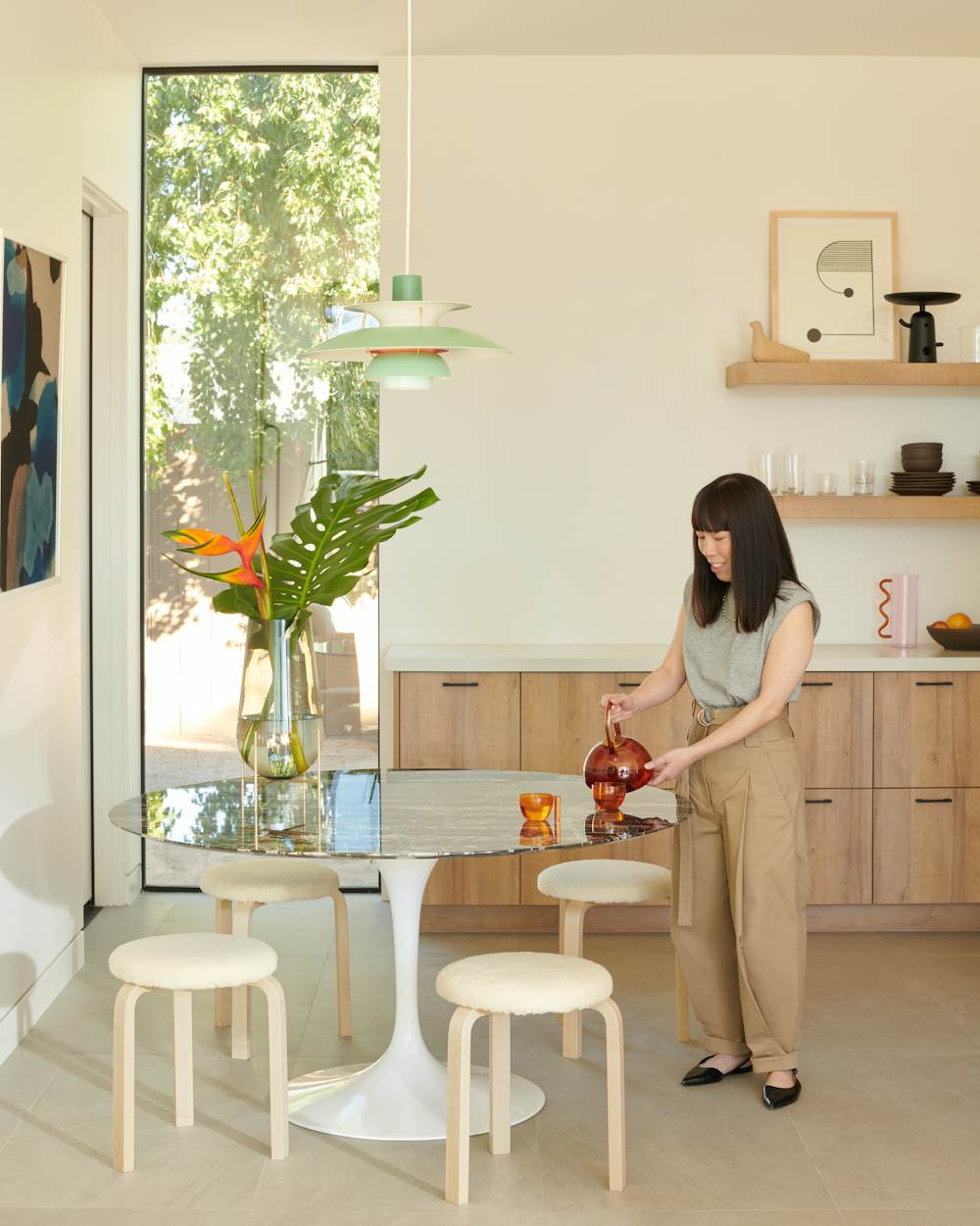 DESIGN LESSONS
Master class with designer Christine Lin
We enlisted San Francisco interior designer Christine Lin, founder and principal of Form + Field, to design a small Arizona guesthouse from scratch, with a challenge: It needed to be done on a quick deadline, using only pieces that were readily available. Lin rose to the occasion with her signature creativity, offering design lessons and clever ideas for furnishing a small space with distinctive style and character. A DWR Trade member, Lin often turns to Design Within Reach for customizable pieces, modern classics, and unexpected finds for her clients.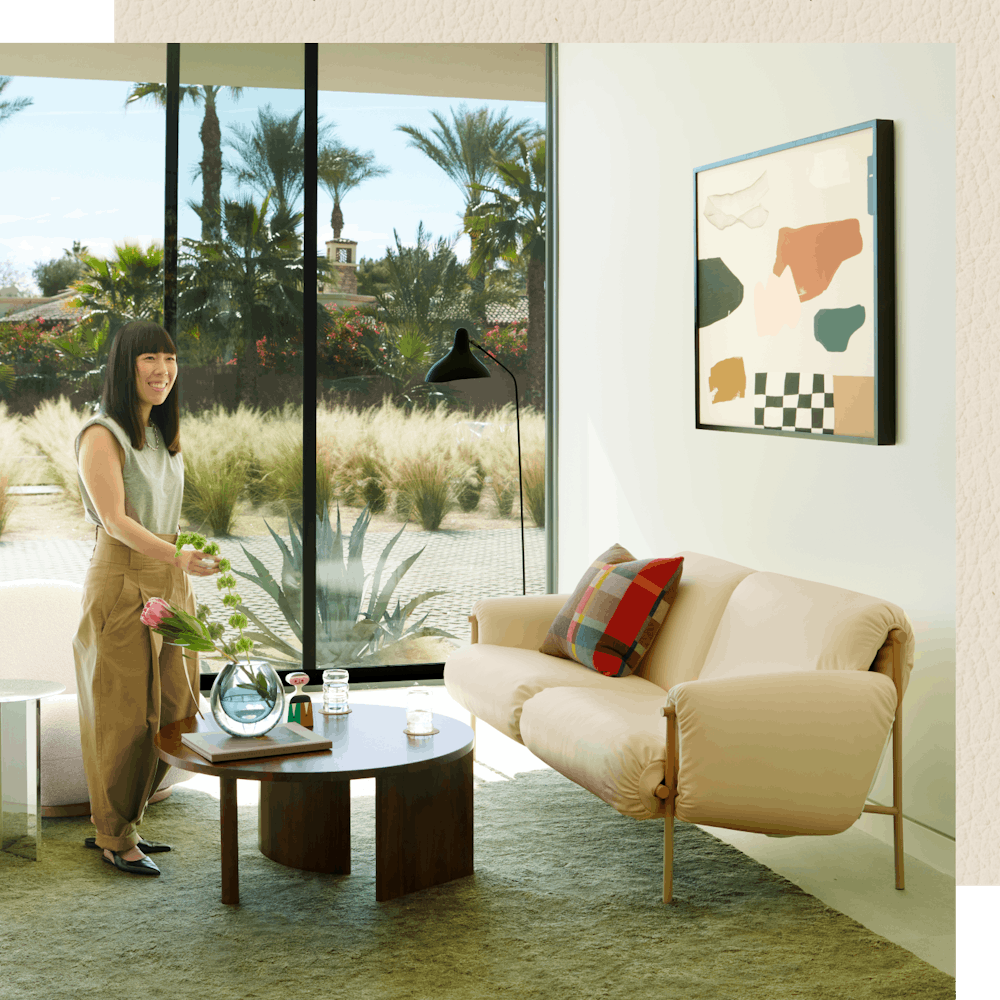 Adding character to a
blank white box
The 400-square-foot space has an open living-dining area with a kitchenette and a small bedroom and bath. Even though the rooms are compact, Lin chose pieces with strong silhouettes, such as the Ami Sofa, Pacha Chair, and outdoors, the Voido Rocker. "We selected pieces that had character and design merit but felt timeless," she notes. She hung Jaime Hayon's rug/tapestry as unexpected artwork to bring color, texture, and life to the living room.

Sight lines were kept low, giving the space an airy, lofty feeling. From the compact USM Haller Console to the armless Pacha Chair, it was important to "give each piece room to breathe," says Lin. The airy frame of the Ami Sofa, the open bases of the Symbol Coffee Table and Haller Console, and the reflective surface of the Slit Side Table all allow light and air to flow through the room and reduce the visual weight of the furniture.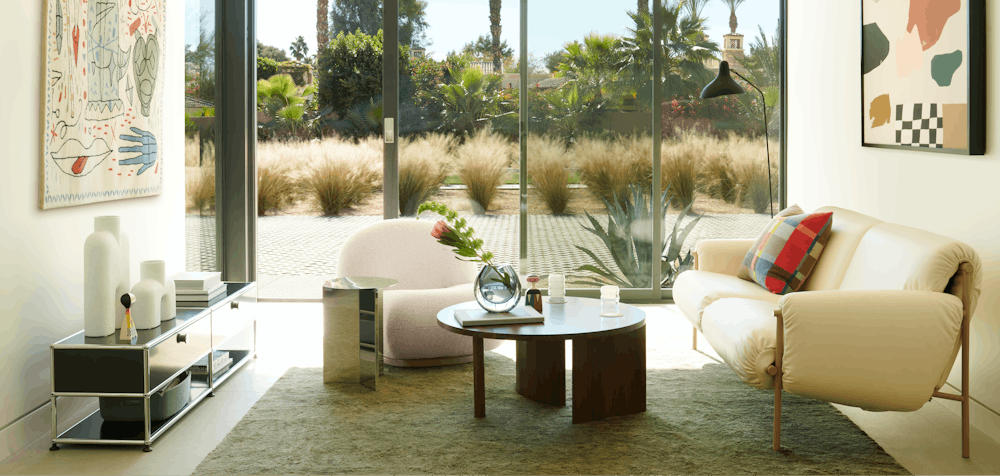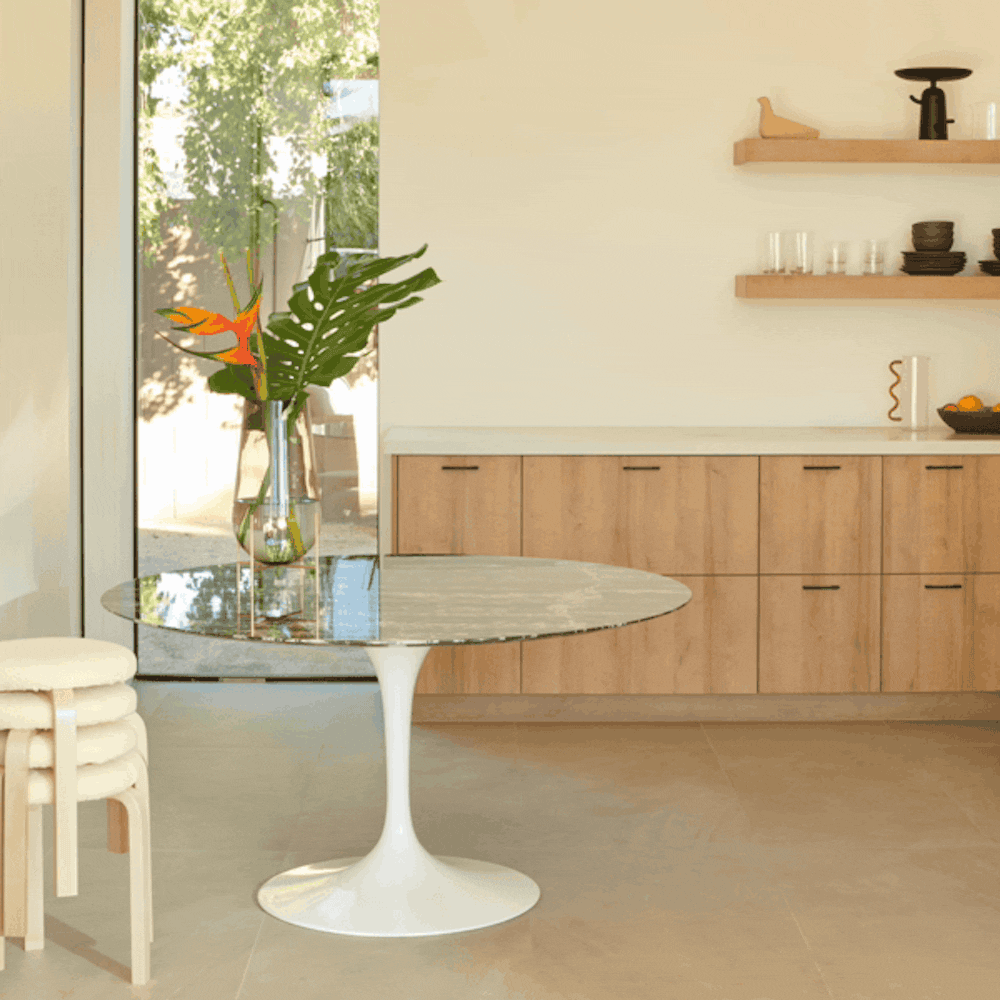 Prioritize flexibility
In the kitchen-dining area, which is open to the living room, Lin added a clean-lined, smaller-scale pedestal Saarinen Table and lightweight Artek Aalto Stools, instead of chairs, that can be used as extra seating in the living area or compactly stacked when not in use.

"I never want to use 'filler' pieces. Everything should be something you love, that's chosen with intention."
– Christine Lin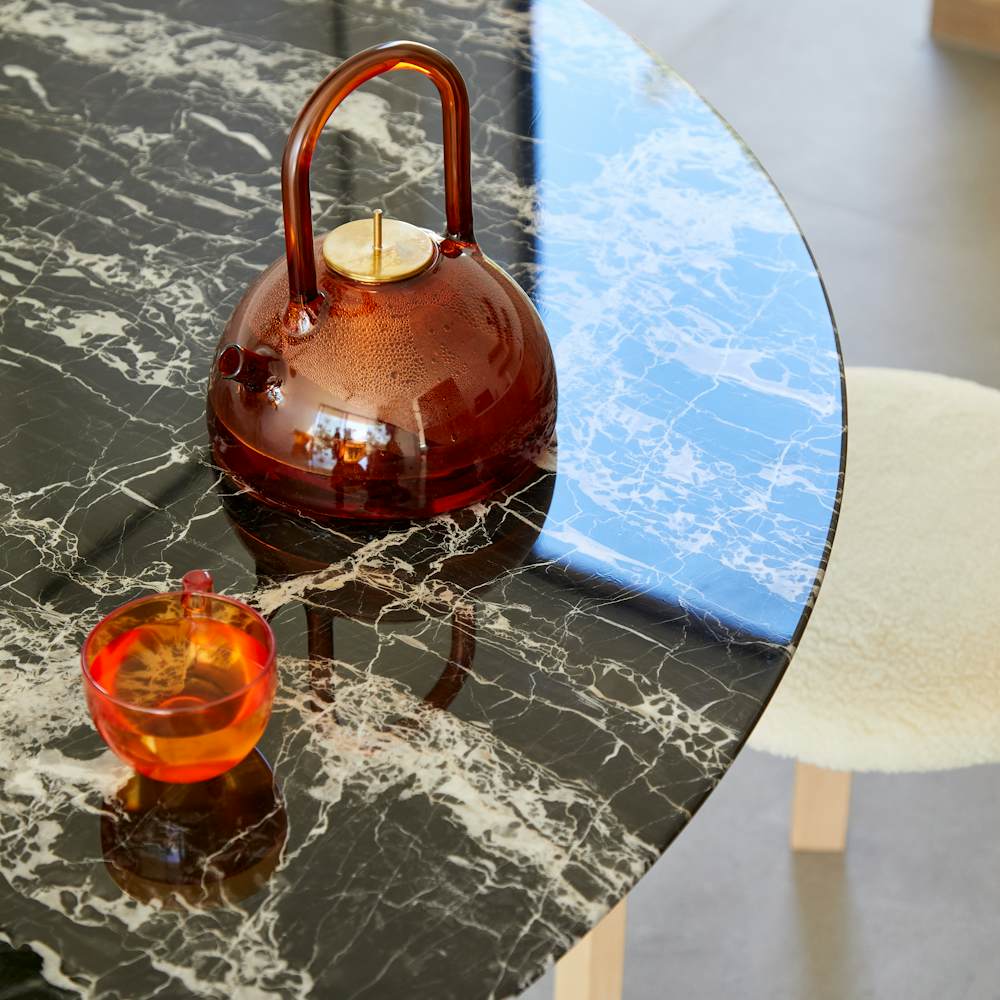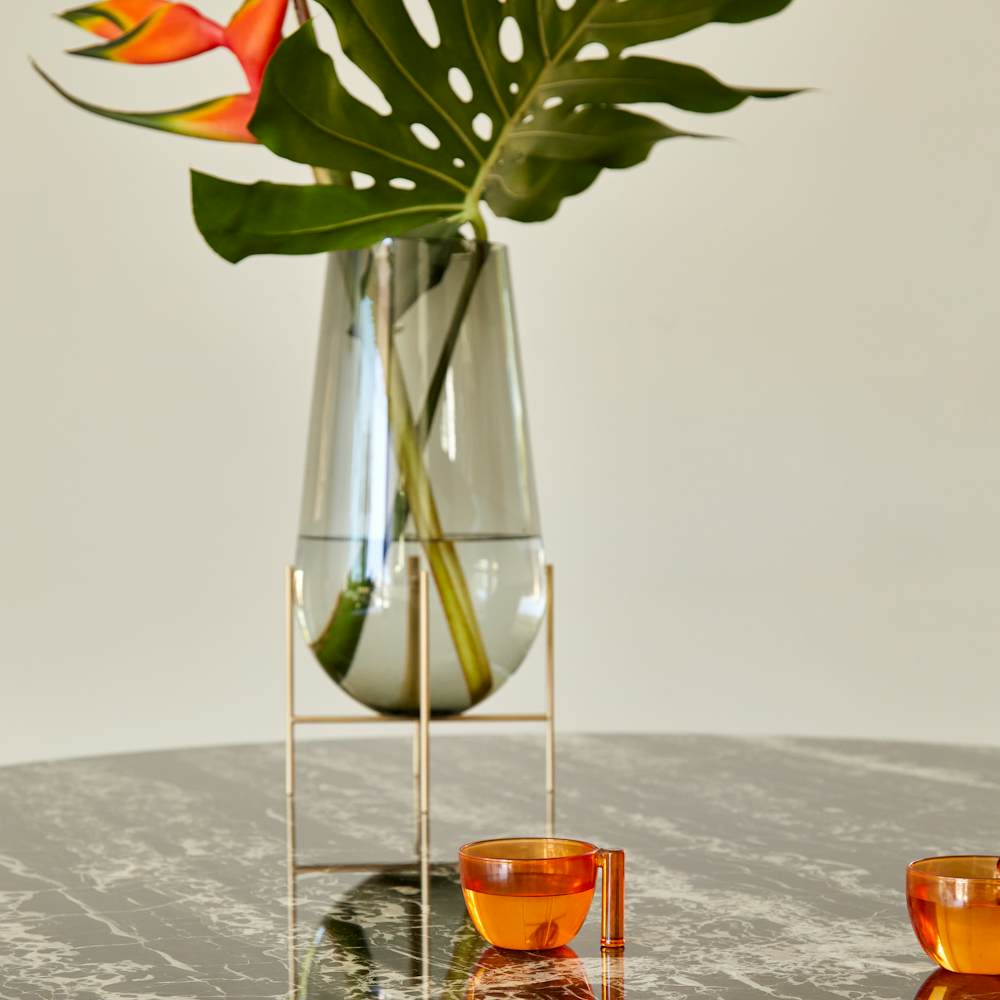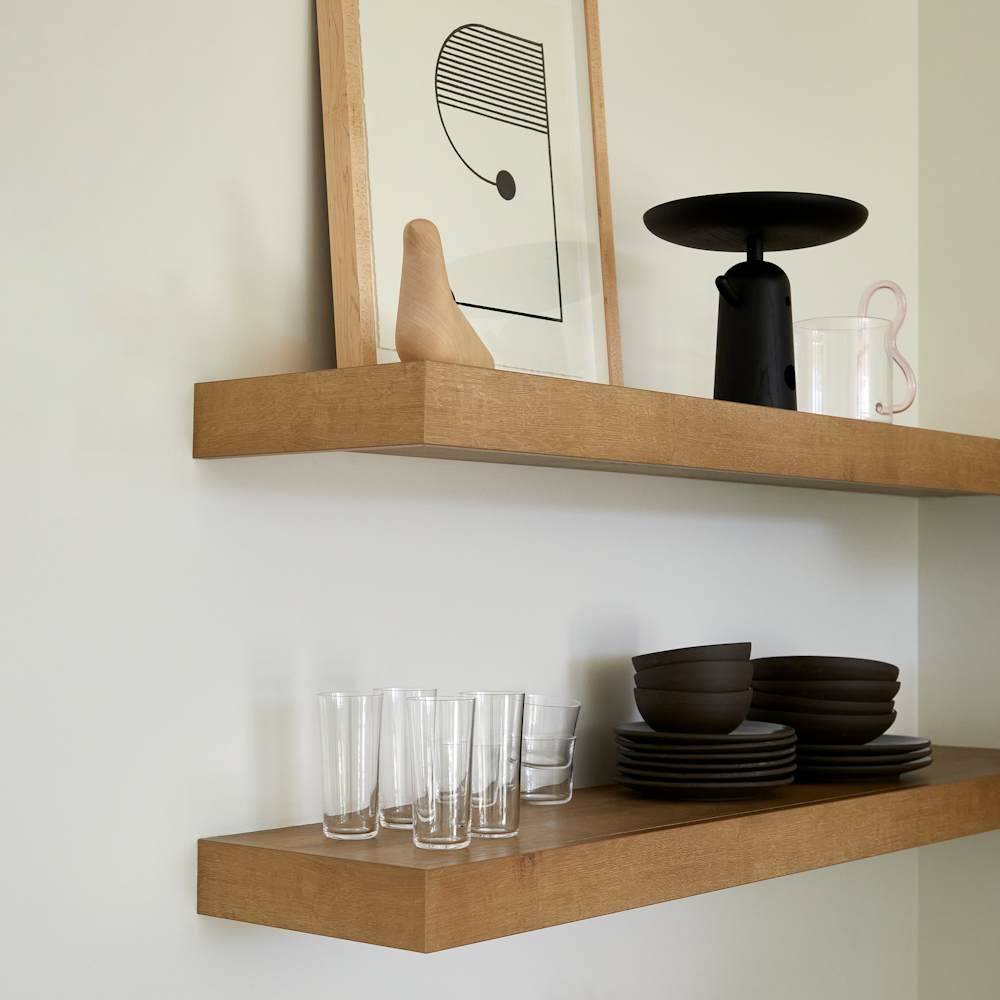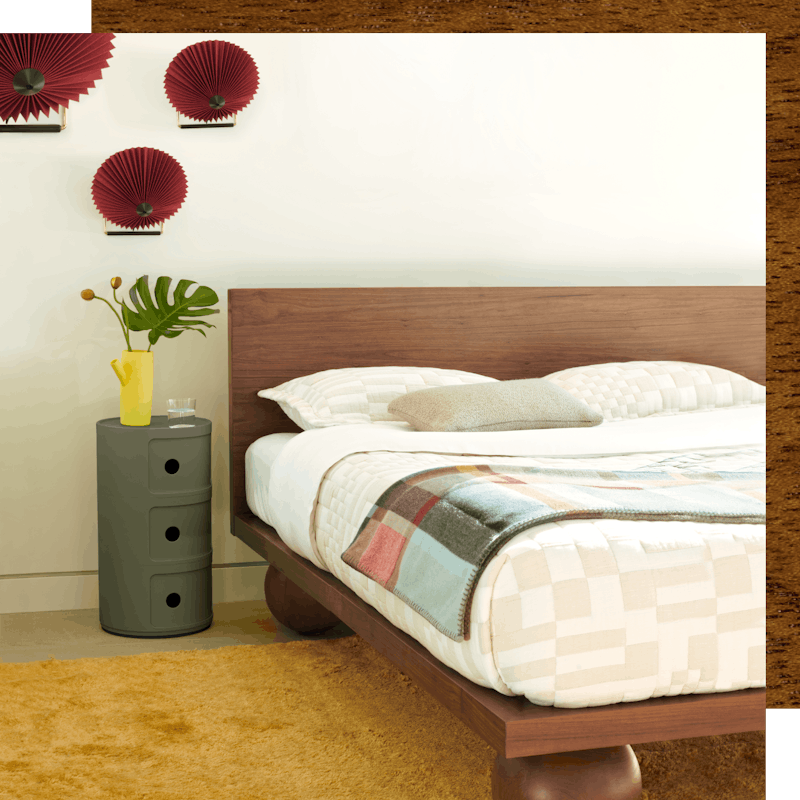 Enlist the unexpected
In the bedroom, the Yoko Bed makes a big statement in a small footprint. Lin's creative eye comes through in unexpected choices like the Matin Wall Sconces with pleated shades arranged like art in the bedroom and the Componibili Storage Units serving as compact bedside tables.

Threading it all together is a distinctive palette of greens and burnt reds that weaves through the PH5 Pendant over the Saarinen Table, the Componibili storage, and unexpected touches of plaid in pillows and throws.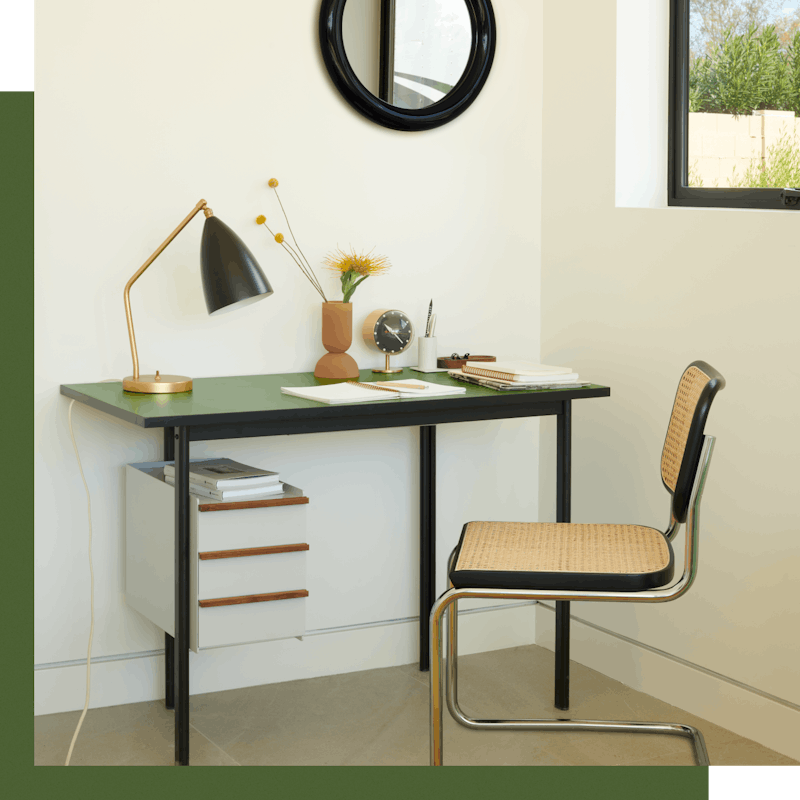 Fit in a workspace
With fluid boundaries between work, home, and travel, incorporating a workspace has become essential, even in a vacation home. By making elevated choices, this space blends naturally into the bedroom. The Mode Desk comes a wide range of options – here, with a Pesto top and Sandstone drawers, it feels custom. The classic Cesca Chair by Marcel Breuer adds texture and streamlined style.

"As a designer, I rely on DWR for a really wide range of pieces and price points," says Lin. "I'm always finding new things there to create unique spaces."