Modern Kitchen Accessories
It comes as no surprise that a home's kitchen and dining room are some of the most high-traffic areas. They're the central hub of a home, a natural gathering place for friends and family. While seating, lighting, and top-of-the-line appliances all play a role in creating a high-functioning space, it's important not to underestimate the power of kitchen and dining room accessories.
Today's kitchen accessories sets offer both convenience and style, so you can create a functional environment without compromising on good design. Similarly, dining table accessories blend decorative appeal with pragmatism. Choose pieces that speak to your home's interior design aesthetic. For a modern home, opt for contemporary kitchen accessories, like an anti-drip olive oil cruet and sleek stainless steel salt and pepper grinders. Decorate the dining table with a sculptural service tray to provide a landing place for coasters and cloth napkins.
Even your kitchen cleaning accessories can be objects of design. Select a matching dustpan and brush crafted from horsehair with beech handles, or opt for a table sweeping set designed with embedded magnets to keep the pan and brush close at hand. With modern home accessories, your kitchen and dining room will become high-functioning areas of the home that prioritize both pragmatism and style.
Kitchen and Dining Accessories
Discover the different types of accessories and how they can lend ease and accessibility to your space. Looking for pieces to help organize your kitchen? Choose a kitchen drawer organizer to create compartments for cutlery and utensils. Opt for an expandable tray that will easily accommodate differently sized drawers. For your cabinets, maximize storage space with a kitchen rack that allows for stacking dishware.
Equip your sink with a modern dish drainer and rack for hand-wash only dinnerware. Choose a drainer crafted from silicone or powder-coated steel for an anti-rust finish. Next, a kitchen step stool is the accessory you didn't know you needed. Once you have one, you won't be able to live without it. Not only it is ideal for families with small children, but it's great for anyone who needs a little boost to access hard to reach shelves.
Finally, don't forget countertop essentials, like a modern cutting board and kitchen grinder. Opt for a board crafted from teak, which naturally resists moisture and germs. Pair a spice grinder with chic salt and pepper grinders crafted from solid beech. These will elevate your dining table and make for easy entertaining.
Looking for décor for your dining table? Choose a modern candle holder. Crafted from glass, stainless steel, and even cast iron, candleholders add instant personality to your dining table or even kitchen counter. Contemporary coasters are also a no-brainer for your dining room. Keep a stack of sleek leather coasters on the table to protect its surface. Ultimately, modern kitchen and dining room accessories will create a well-designed, high-functioning environment that's ready to take on everything from elegant entertaining to the rigors of everyday life.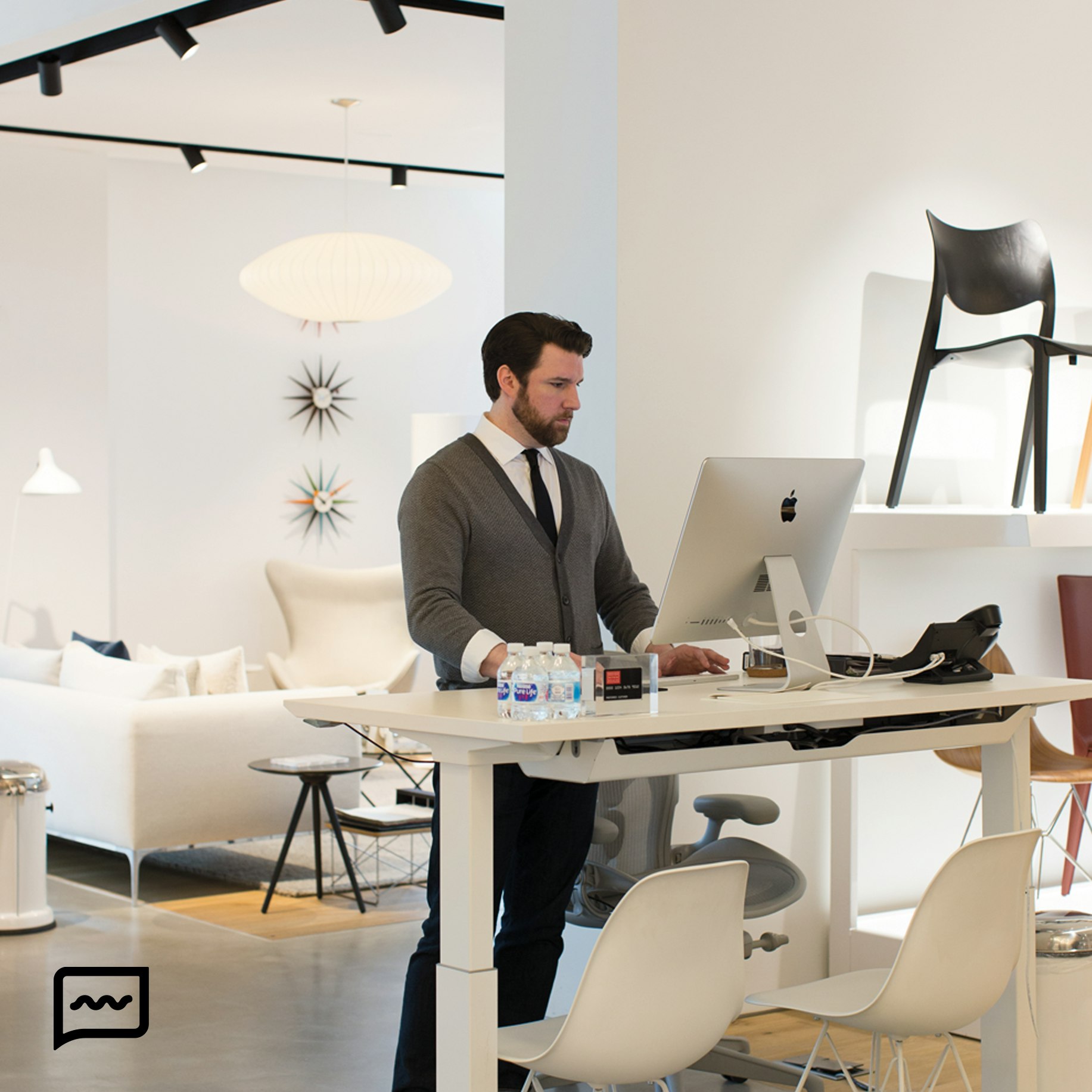 Any questions so far? We can help.
Complimentary design services including expert design consultations, in-home measuring and 3-D renderings of your rooms.