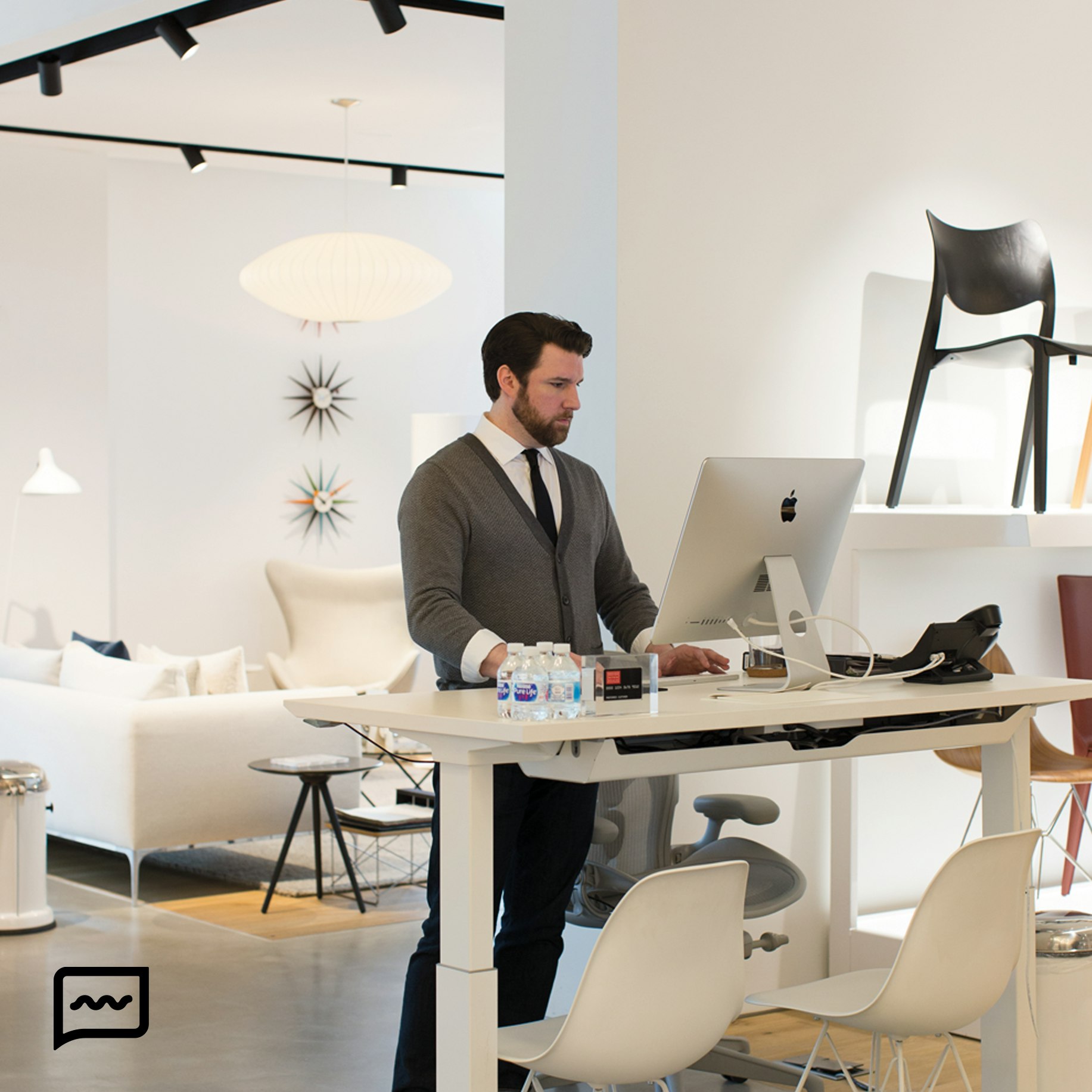 Any questions so far? We can help.
Complimentary design services including expert design consultations, in-home measuring and 3-D renderings of your rooms.
Modern Kitchen Accessories
It comes as no surprise that a home's kitchen and dining room are some of the most high-traffic areas. They're the central hub of a home, a natural gathering place for friends and family. While seating, lighting, and top-of-the-line appliances all play a role in creating a high-functioning space, it's important not to underestimate the power of kitchen and dining room accessories.

Today's kitchen accessories sets offer both convenience and style, so you can create a functional environment without compromising on good design. Similarly, dining table accessories blend decorative appeal with pragmatism. Choose pieces that speak to your home's interior design aesthetic. For a modern home, opt for contemporary kitchen accessories, like an anti-drip olive oil cruet and sleek stainless-steel salt and pepper grinders. Decorate the dining table with a sculptural service tray to provide a landing place for coasters and cloth napkins.

Even your kitchen cleaning accessories can be objects of design. Select a matching dustpan and brush crafted from horsehair with beech handles, or opt for a table sweeping set designed with embedded magnets to keep the pan and brush close at hand. With modern home accessories, your kitchen and dining room will become high-functioning areas of the home that prioritize both pragmatism and style.