Keeping our community healthy is key.
Our response to the spread of COVID-19.
As we monitor the impact of coronavirus (COVID-19), we wanted to offer this constantly updated resource for our customers to share the precautions that Design Within Reach is taking to ensure the safety and wellness of our stores, employees and customers and also update you on any interruptions to our services. We're here to help...we're all in this together.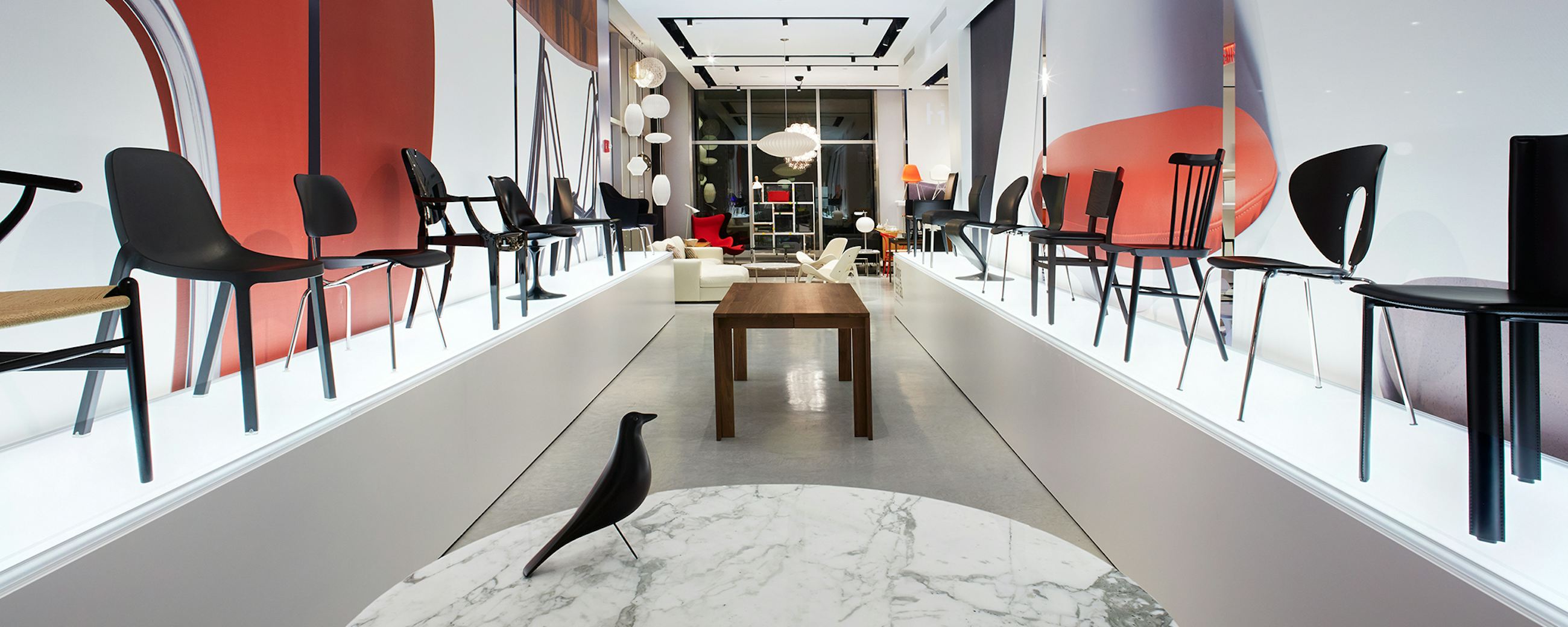 In-store appointments, store closures & live video consultations
We're all doing our part to flatten the curve and to reduce the rate of COVID-19 infection. The health and safety of our staff and community is our utmost priority, which is why we have chosen to close some of our DWR stores to public walk-in visits. Some of our stores are open to the public, some are open by appointment only and others are closed altogether, in accordance with local shelter-in-place mandates. Visit your local studio page to see if your store is open for in-store appointments.
Our knowledgeable Account Executives are available via live video consultation only during business hours. From the comfort of your home, you can contact an in-store Account Executive online. Here's how. Or give us a call at 1.800.944.2233.
Our offices
At Design Within Reach's corporate offices, we've restricted employee travel (both internationally and domestically) since late February and most of us are now working remotely. We will be working from home, as a team, to help you.
Warehouse safety precautions
At our fulfillment and warehouse facilities, our packers and pickers are taking extra steps to ship your products safely. They regularly sanitize and wash their hands and wear gloves while handling your products and shipments.
Herman Miller manufacturing temporarily suspended. The delivery of your Herman Miller product could be affected. 
The State of Michigan issued a state-wide shelter-in-place order effective March 24 – April 13, 2020. With Herman Miller's headquarters and the majority of its manufacturing located in Michigan, this news hits close to home. As a result of this directive, Herman Miller will temporarily close its Michigan-based manufacturing plants and corporate offices for the next three weeks.
This means that the fulfillment of your made-to-order Herman Miller item might be impacted. At the moment, we are evaluating the status of each customer order. Your Account Executive or a Customer Care specialist will be contacting you to discuss your options, and we hope we'll be able to offer a similar in-stock Herman Miller item, or work with you on a future delivery date for your current order. If you'd prefer to contact us, feel free to call 1.800.944.2233
Herman Miller has always taken immense pride in making some of its furniture in Michigan along with the skilled staff who manufacture it. Their health and safety is our utmost priority. This is an unprecedented situation and we thank you for your understanding during these tough and uncertain times. 
The impact of manufacturing suspensions
Design Within Reach is committed to delivering whatever you need to make your home comfortable during these uncertain times.
While our warehouse is currently open and fulfilling orders, we recognize that we may see a disruption in what we are able to stock from other brands and vendors who may be impacted by temporary government-mandated factory closures or delivery restrictions. We are monitoring our partners' and vendors' ability to continue operations given these important safety measures, which vary region by region.
An Account Executive or Customer Care specialist will contact you directly once we hear of any potential disruption to your order and offer another in-stock option or work with you on a future delivery date. Thank you for your understanding as we respond nimbly to your needs and those of our partners.
Potential shipment delays
As we navigate the changes incurred by the spread of COVID-19, you may experience delayed delivery times. We thank you for your patience and understanding during this time. Want to know more information on your delivery? Please call 800.944.2233. We're standing by.
Freight carriers are delivering to every market domestically but changing policies and procedures daily that may affect distribution. In some markets we are unable to offer white glove delivery at this time, but we can coordinate with the customers to deliver product to their door.
Reach out. We're here!
There are other ways to connect with knowledgeable DWR Account Executives. Via video chat and live text, you can still rely on expert advice, product knowledge, and space planning. We're here to help. Here's how.
Chat
Our DWR Account Executives are ready to chat with you online directly.