Claus Bonderup and Torsten Thorup collaborated professionally from 1969 to 1992 while maintaining separate architecture firms. Among their best known creations is the Semi Pendant Lamp, created while they were students at the Royal Danish Academy of Fine Arts. "It's still interesting. I'm still proud of this lamp," Bonderup says.

After graduation, they worked for architect Henning Larsen and then later independently and together on projects ranging from urban planning and commercial buildings to product design and trade fairs. Thorup's work has been compared to that of Le Corbusier, while Bonderup maintains a lifelong fascination with Andreas Palladio, an architect from the 1500s. "He made beautiful buildings," Bonderup says, "and they are still so attractive 500 years after they were built. I bring my students to see these places outside Venice."

Bonderup describes the inspiration for the Semi Pendant as "a protest" against Poul Henningsen's now-iconic PH5 Pendant, its concentric nest of shells and diffused light in stark contrast to the Semi's simple bell and unshaded light. "It's a beautiful shape," Bonderup acknowledges, "but as a lamp, I think it's impossible because there's no light coming out. I don't understand the way he was thinking."

Thorup maintains his architecture firm in Copenhagen. Bonderup is professor emeritus at Aalborg University and lives on the north coast of Denmark beside a spectacular garden he created with artist Anne Just. It has been cited among the great gardens of the world. Their work is represented, among other places, in the Museum of Modern Art in New York.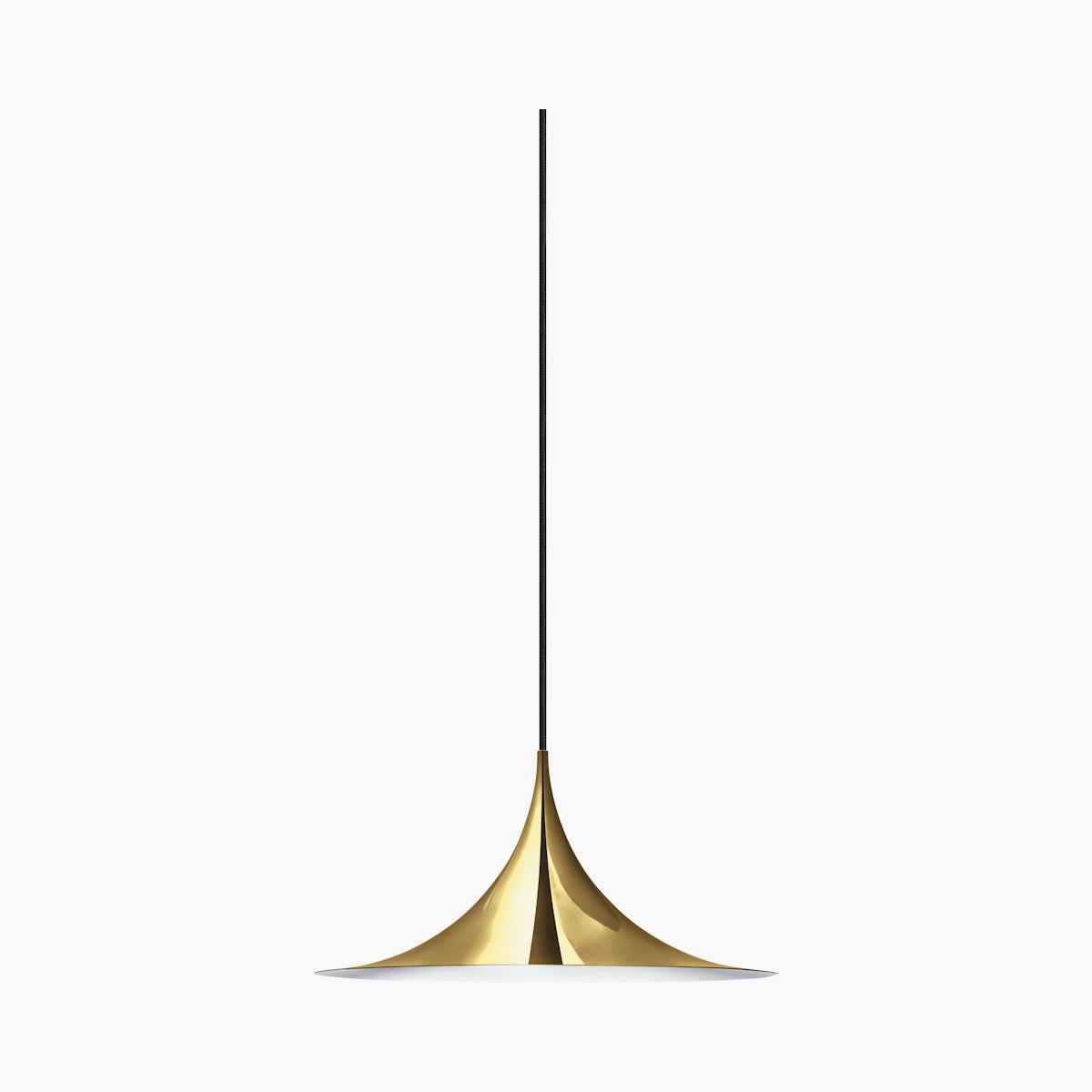 Semi Pendant Lamp
Gubi