When does 1+1+1=1? When you're a member of Swedish architectural and design firm Claesson Koivisto Rune. Mårten Claesson, Eero Koivisto and Ola Rune are the embodiment of the old expression, "All for one and one for all." Their close-knit partnership began with their meeting in 1990 at Konstfack University College of Arts, Crafts and Design and continued through graduation in 1994 and beyond. "The three of us became really close friends at university and know each other like brothers now," Claesson says.

Their first project together was running a bar as struggling students. "We managed to finance many trips to Europe to go and see Corbusier buildings and things like that," Koivisto recalls. Their next project led to the foundation of their Stockholm-based company in 1995, when they were faced with legal obstacles to getting paid. "We were forced into registering a company." Claesson recalls. "And it's still the same company today." Known today for striking architecture and beautiful design, that company has designed homes, offices and galleries around the world, plus a wide range of furniture, kitchenware, storage, lighting, textiles and other items.

Among its proudest works are the Sfera Building in Kyoto, Japan, and Inde/Jacobs Gallery in Marfa, Texas. Notable products include the Kelly Chair for Tacchini, Neo cookware for Iittala and just about everything for Arflex, which has become "more like family," Koivisto says. Attribution always goes to the firm, never to an individual. "We always share credit because we are a true partnership," Claesson says. "Our designs, more often than not, are tweaked between singular personalities into projects that are more us as a collective than one of us individually."

"In the beginning," Claesson recalls, "we tried many times to define our own design principles. We were schooled by modernist professors with modernist principles. So it came naturally for young students to try to oppose all of that. One try was 'Form Follows Emotion.' Now, we don't bother too much about any of that. Maybe experience and age teach you to follow your instincts rather than principles. What some others have said about us: 'Clearly Scandinavian' (probably). 'With modernist roots' (absolutely). 'With a subtle twist' (hopefully)."

Early on, deciding to continue the partnership they had forged in college but with little money, they rented space and just a single table in another architect's studio. "But you're three people," the architect exclaimed. "You're supposed to rent three tables." They responded, "Well, we're all going to sit around that one table," Claesson recalls, continuing a custom from classroom days. Today, they still work that way, and extending the unity that has always been a core principle, they also share a single email address – and not just for them, but for the entire firm.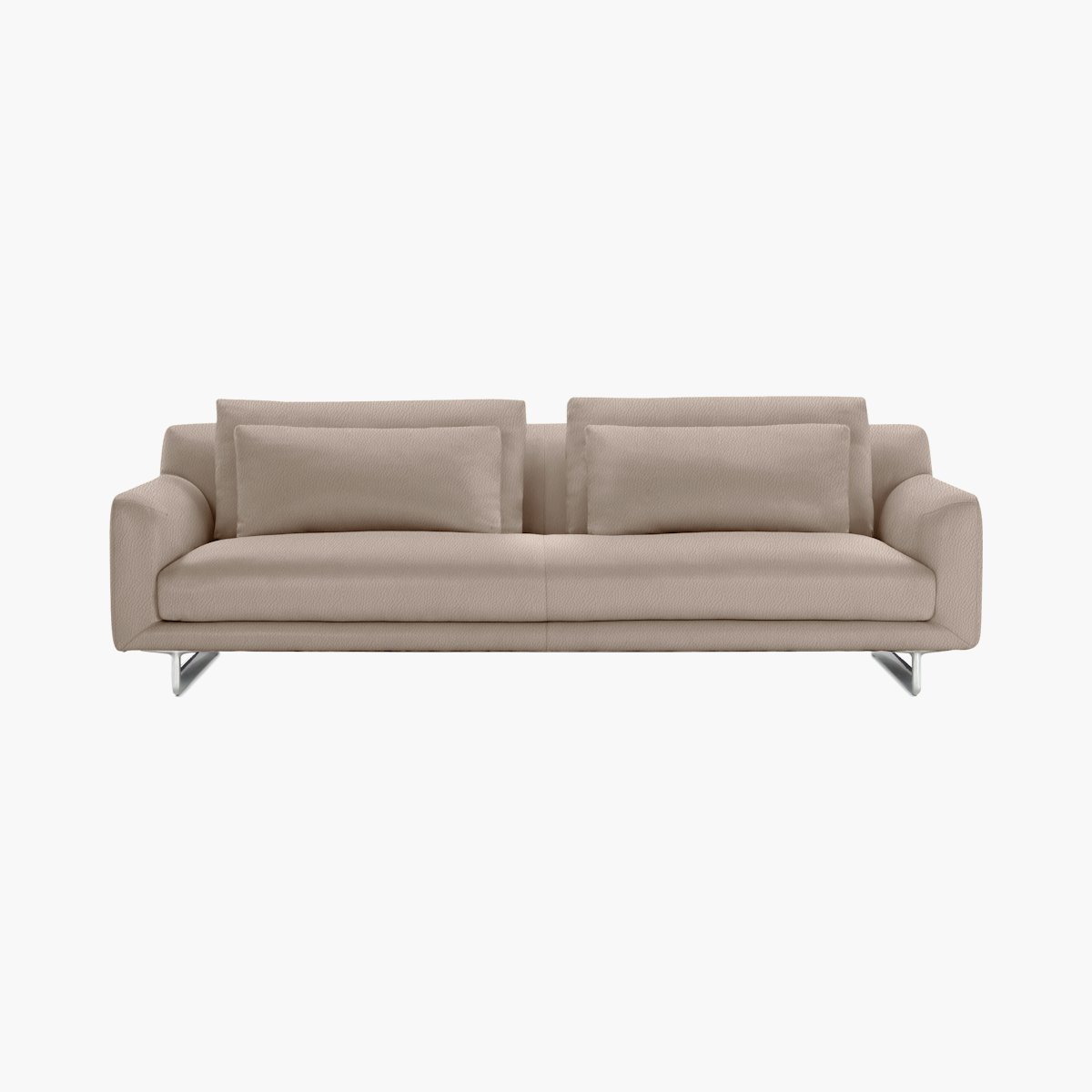 Lecco Sofa
Design Within Reach
$9,095.00

-

$14,795.00
$9,095.00

-

$14,795.00
up to 30% off