Since the mid-1980s, Italian designer Piero Lissoni has been quietly and diligently building his reputation as an internationally renowned architect and product designer. Though not quiet in demeanor – gregarious and charming, he exudes Italian charm – he strives to create buildings and interior furnishings "that are clean and more or less silent." Lissoni describes his approach as "humanistic," meaning that his projects combine all aspects of the human experience to create something holistic. Like a classic modernist, he strives to combine the history and legacy of the chair or building, along with the technology, art and culture of the current day.

Born in Italy, Lissoni graduated from the Politecnico di Milano in 1985 with a degree in architecture and hit the ground running as a designer, working for Boffi and Living Divani. In 1986, along with his collaborator Nicoletta Canesi, he founded Studio Lissoni, which initially focused on product design. In 2002 his studio – by then renamed Lissoni Associati – began to focus on architecture. Lissoni sees architecture as high stakes: "I put the architects downstairs because they are the most dangerous people in the world," he told the German online magazine BauNetz in 2008. "If I design something ugly, nobody buys it and I don't destroy anything. If I design something wrong in a building… I destroy the life for everybody."

He's applied his measured and careful approach to design to building projects all over the world, including hotels in Milan, Jerusalem, Tokyo, Miami, Turks and Caicos and Istanbul; retail showrooms for Benetton, Cassina and Elie Tahari; and corporate headquarters for Glas, Matteograssi and Living Divani (for whom he also served as art director). Lissoni's turn toward architecture hasn't been at the expense of product design, however. His prolific studio, which employs around 70 people, has also created products for Alessi, Cassina, Flos, Fritz Hansen, Kartell, Knoll®, Olivari and Thonet, among many others. "We work in complete projects," he told BauNetz. "We design the building, and we design the flowers inside."

"For me personally, architecture is a means of contemplation and a way to add calm accents, not exaggerate," the designer told Deutsche Welle in 2010. "I do the same thing in design. When I can, I'm as muted as possible." His gifts for muted, human-centered design, along with a passion and exuberance he attributes to his Italian upbringing, have made Piero Lissoni one of modernism's most sought-after international designers.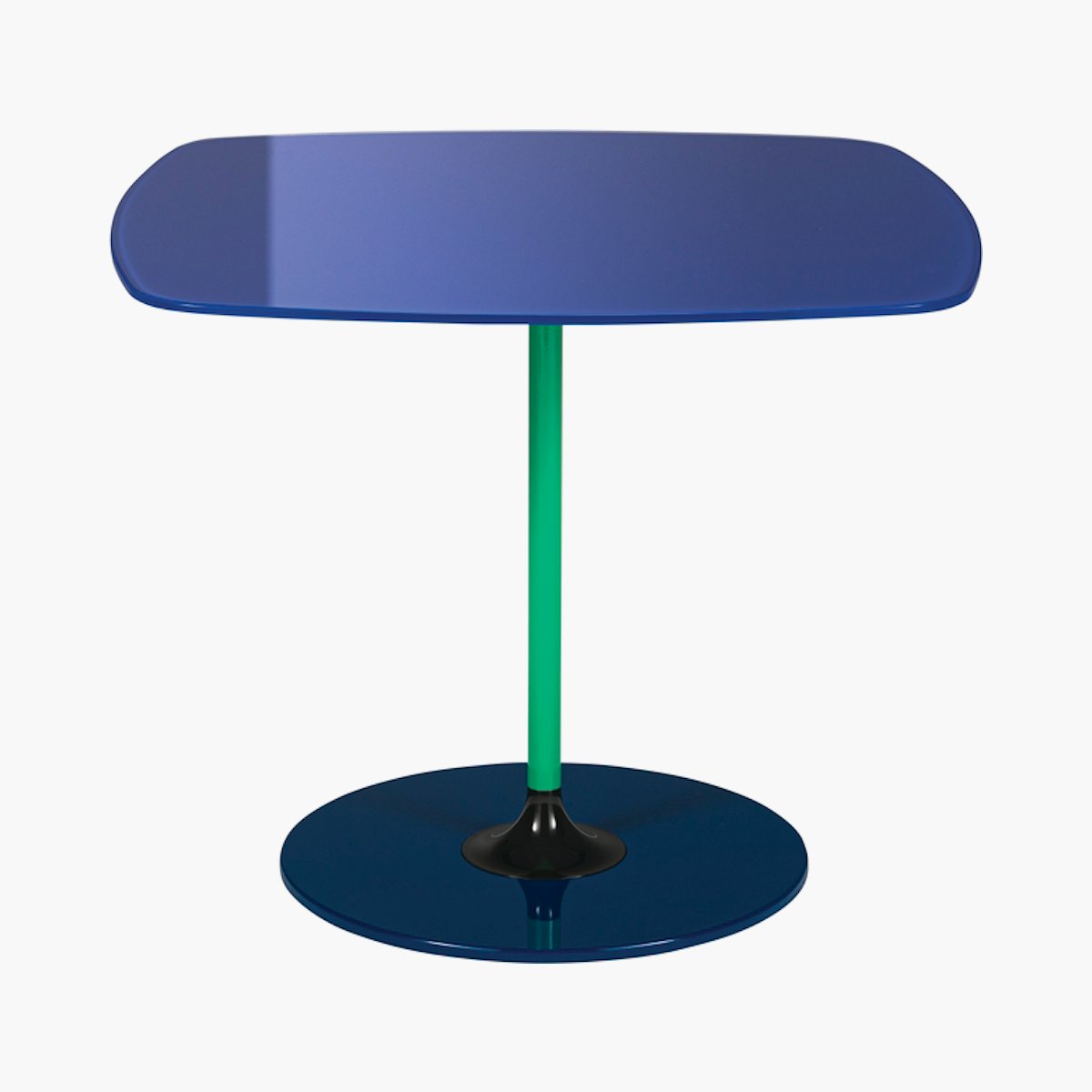 Thierry Occasional Tables
Kartell
Price reduced from

$955.00

to
$764.00
20% off