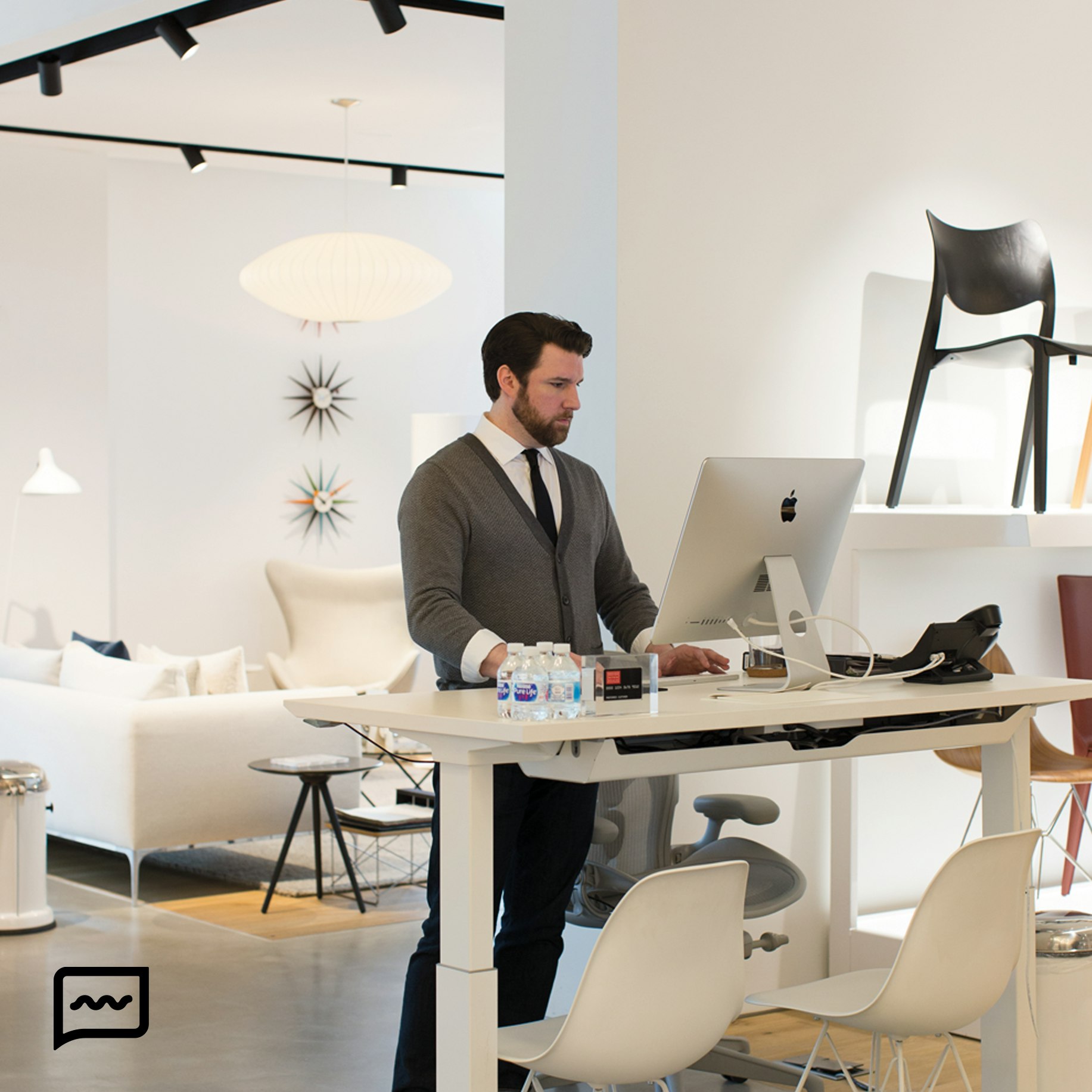 Any questions so far? We can help.
Complimentary design services including expert design consultations, in-home measuring and 3-D renderings of your rooms.
Modern Coat Racks & Umbrella Stands
As the first space visitors will encounter when they enter your home, the entryway, mudroom, or foyer does a lot of heavy lifting. It sets the stage for how visitors will engage with the rest of your space. Therefore, creating a welcoming and accommodating entryway is vital in giving guests a good first impression of your home. Two simple storage accessories can help you accomplish this: the coat rack and the umbrella stand.  
How to Choose a Coat Rack
Having a modern coat rack at the ready in your entryway is a great way to greet visitors with good design. A coat rack may be freestanding or wall mounted, depending on how much floor space you have available to dedicate to outerwear storage. A freestanding coat rack is a decorative coat rack that can stand in an unused corner to offer convenient coat storage. A wall-mounted coat rack may be as simple as a single hook that installs into a wall in your entryway to offer storage for coats, bags, hats, scarves, and more. Some freestanding and wall-mounted coat racks have additional storage features, such as built-in shelves or even a bench for sitting on – these entryway storage solutions are sometimes called coat trees or entryway trees.

If you're tight on floor space in your entryway or mudroom, a wall-mounted coat rack or a set of simple wall hooks might be the best entryway storage options for you. You could even situate wall hooks or a wall-mounted coat rack behind a door without worrying about whether you have the floor space to spare. If you have a spacious entryway, a freestanding coat rack can be a decorative way to greet guests and invite them to stow their outerwear.

Another handy modern storage piece for entryways or coat rooms is a modern umbrella stand, a narrow basket or bin designed specifically to hold umbrellas. Not only are umbrella stands useful for storing umbrellas where they can be easily accessed, but they offer guests a convenient place to put wet umbrellas to keep moisture out of the rest of your home. Typically, umbrella stands are placed right beside entryway doors to encourage guests to put their umbrellas down right away.

At Design Within Reach, shop entryway storage solutions including wall hooks, wall-mounted coat racks, tree coat racks, freestanding coat racks, and more.