A Guide to Defining Your Living Space with an Accent Chair
One of the principles of good design is to artfully balance form and function. Accent chairs are a prime example of this balance. Perhaps you're wondering, "What is an accent chair?" Fear not, this is a common question. At once, accent chairs act as a decorative element and provide additional seating in a living room setting. They can be used to lend visual interest (think: a piece designed in an unexpected silhouette or covered in a statement-making upholstery); to create a welcoming environment that fosters conversation; or to provide individual seating around the television for family movie night. From striking to streamlined, there is a wide array of decorative chairs for living room settings. Follow this guide for tips on choosing the right type, size, fabric, and style for your space.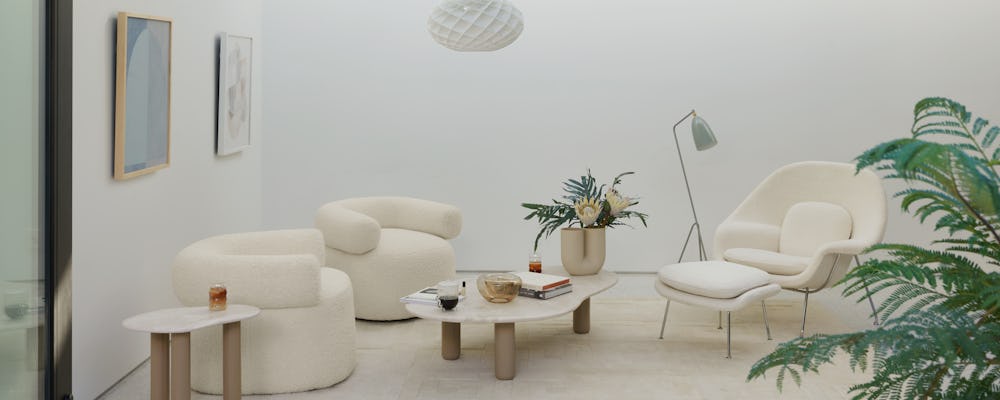 "An accent chair is to a living room as an exclamation point is to a sentence. It adds excitement and decorative appeal — sometimes in unexpected ways." – Marcelo Design Expert, DWR Westport Store
How to choose an accent chair for your living room
When choosing an accent chair, consider its purpose. Do you want a place to curl up with a magazine? A spot to enjoy a cup of tea with friends around the coffee table? A piece that adds an unexpected element to the room? Once you've decided on the purpose of the chair, you can select what type would be best suited for your space and lifestyle. Types of living room chairs include lounge chairs, armchairs, and side chairs.
Lounge Chair – a place to relax, recline, and unwind
Like its outdoor counterpart, an indoor lounge chair is deep-seated and often features a back that's designed at an angle to encourage a slightly reclined, relaxed position. In some instances, this style may even include an adjustable back feature. Recliners are also a type of living room lounge chair. As its name suggests, a recliner can be converted from upright to a flat or nearly flat position. Lounge chairs also often feature an articulating footrest or matching ottoman.
Armchair – a comfortable seat for conversation
Not surprisingly, the defining feature of an armchair is (you guessed it!) arms. Most commonly, this type of chair features a symmetrical design with two arms. However, there are some asymmetrical styles with only one arm. Moreover, some lounge chairs may also feature arms, but a true armchair is usually designed with a straighter seat back than that of a modern lounge chair.
Side Chair — a focal point that's ideal for small spaces
Side chairs feature a slim silhouette and an upright back. They're also commonly designed with four skinny legs. Opt for this type when you're looking for living room chairs for small spaces.
How to choose the right chair size
The right chair size depends upon a few factors: the size of the room, traffic flow throughout the room, and existing furnishings in the room. It's especially important to keep the size and height of the sofa in mind. You don't want the sofa to dwarf the accent chair — and you don't want the accent chair to overwhelm the sofa. The key is to combine furniture proportions in a way that makes the room feel balanced.

Consider the following when you're thinking about the right size and where to put accent chairs. If your living room is furnished with an L-shaped sectional (or sectional with a chaise), a reclining lounge chair might create a bulky effect, overwhelming the space and blocking traffic flow. Instead, a streamlined armchair or side chair would work well with an L-shaped sectional. Conversely, a lounge chair would be more proportionate to a sofa in creating a well-balanced and visually pleasing seating arrangement. If you have ample space, you can place a pair of matching armchairs opposite your sofa to encourage face-to-face conversation.
How to consider fabrics for lounge chairs, armchairs, and side chairs
Living space accent chairs — such as lounge chairs, armchairs, and side chairs — are the perfect medium for introducing a pop of color or pattern into a room. A sectional or sofa upholstered in an especially vibrant fabric might overwhelm your living room, whereas an accent chair, due to its smaller size and scale, is an ideal vehicle for incorporating bright colors or intricate patterns into a room.

It's often best to select a fabric depending on the intended use and purpose of the chair. If it will be heavily used, consider leather upholstery. Not only is it easy to clean, but leather also ages exceptionally well. If the chair is destined to lend decorative appeal and will see only occasional use, opt for a luxurious silk or velvet covering. For lounge chair fabrics, consider Maharam Mode, which offers the look and feel of wool. Made of post-consumer recycled polyester, Maharam Mode is durable yet chic — an ideal choice for a piece that will see daily use.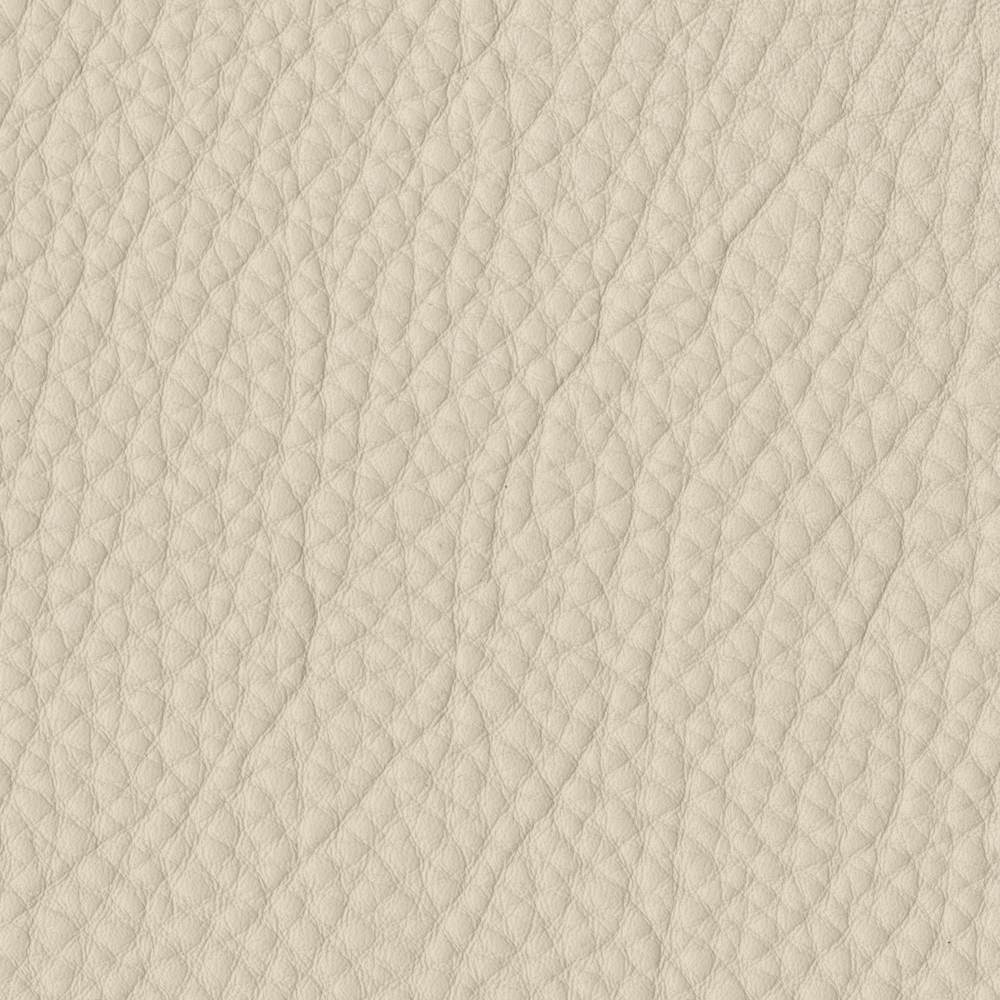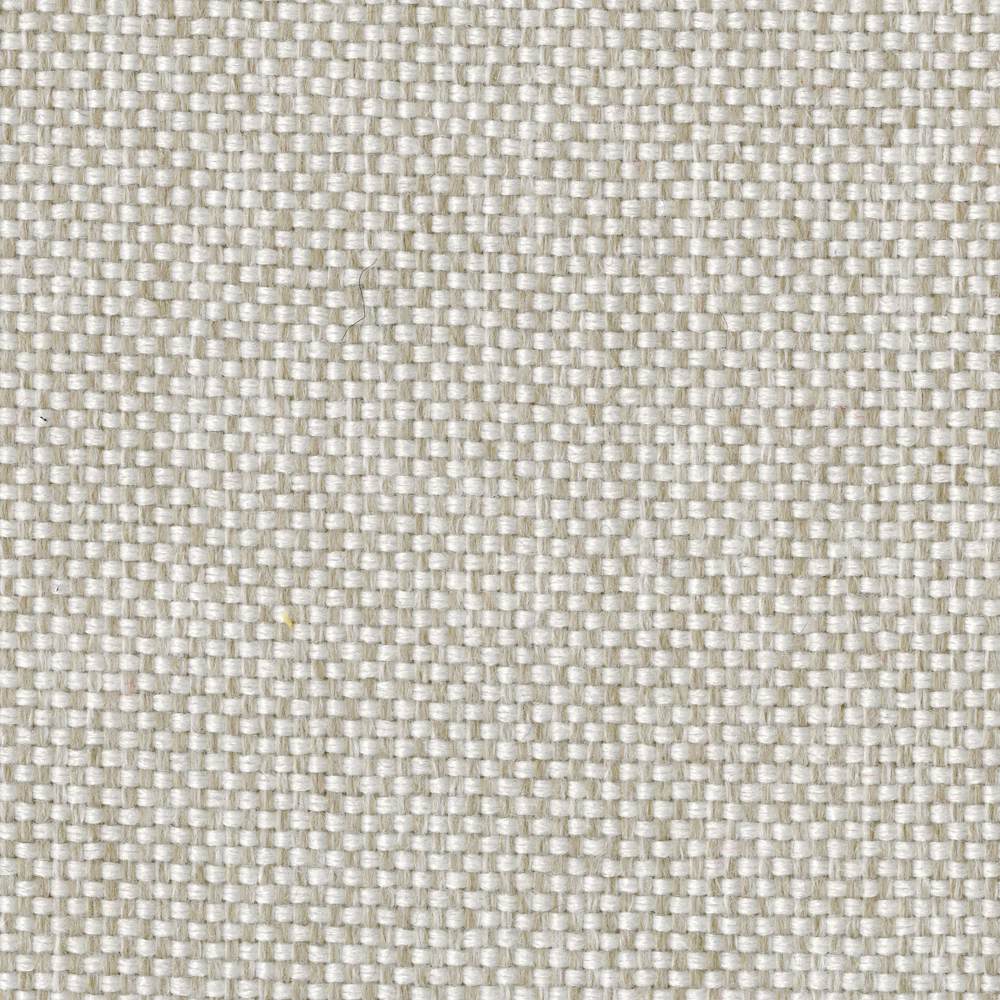 How to match your accent chair to your room style
What is the style of your living space? From traditional to midcentury modern, and Bohemian to Swedish minimalism, there are myriad accent chairs from which to choose. An accent chair should relate to the style of the room while simultaneously offering a point of interest. Think of it as a sibling (not a twin!) to the room's furnishings.

Consider a wingback armchair if your living space is furnished with pieces that are more traditional in nature. If your style leans more toward Bohemian, opt for a chair that features a sculptural silhouette, like a boucle-covered womb chair or an armchair upholstered in sheepskin. An Eames lounge chair pairs effortlessly with midcentury modern furnishings, while a sleek side chair with solid wood legs plays well with streamlined Danish designs.
Final thoughts
Choosing an accent chair for your living room should be an enjoyable process. Remember, accent chairs represent an ideal combination of form and function — they're equal parts decorative and pragmatic. Their role in a living space is secondary to the sofa or sectional, which means there's more room for stylistic preference and decorative expression.

Here are the key takeaways to keep in mind:
Choose the type of accent chair — lounge chair, armchair, or side chair — based on its

intended purpose.

Find a size that works well with the size of your living space and its

existing furnishings.

Don't be afraid to add a pop of color or pattern to your room with an accent chair.
Find a piece that speaks to you and complements the style of

your space.