AT HOME WITH ANDREW
BIRD AND KATHERINE TSINA
Composing a home
Even before the pandemic, the immensely talented singer-songwriter Andrew Bird was hosting casual concerts with friends in his online series "Live from the Great Room," where viewers got a peek at the Mediterranean-style 1924 house he shares with his wife and their nine-year-old son.

"The two-story-high great room with its coffered wooden ceiling turns out to be really great for acoustics," says Andrew. So much so that he tends to play there rather than in the music studio he built in the garage. "It's just a beautiful sounding room with a nice scale," he notes.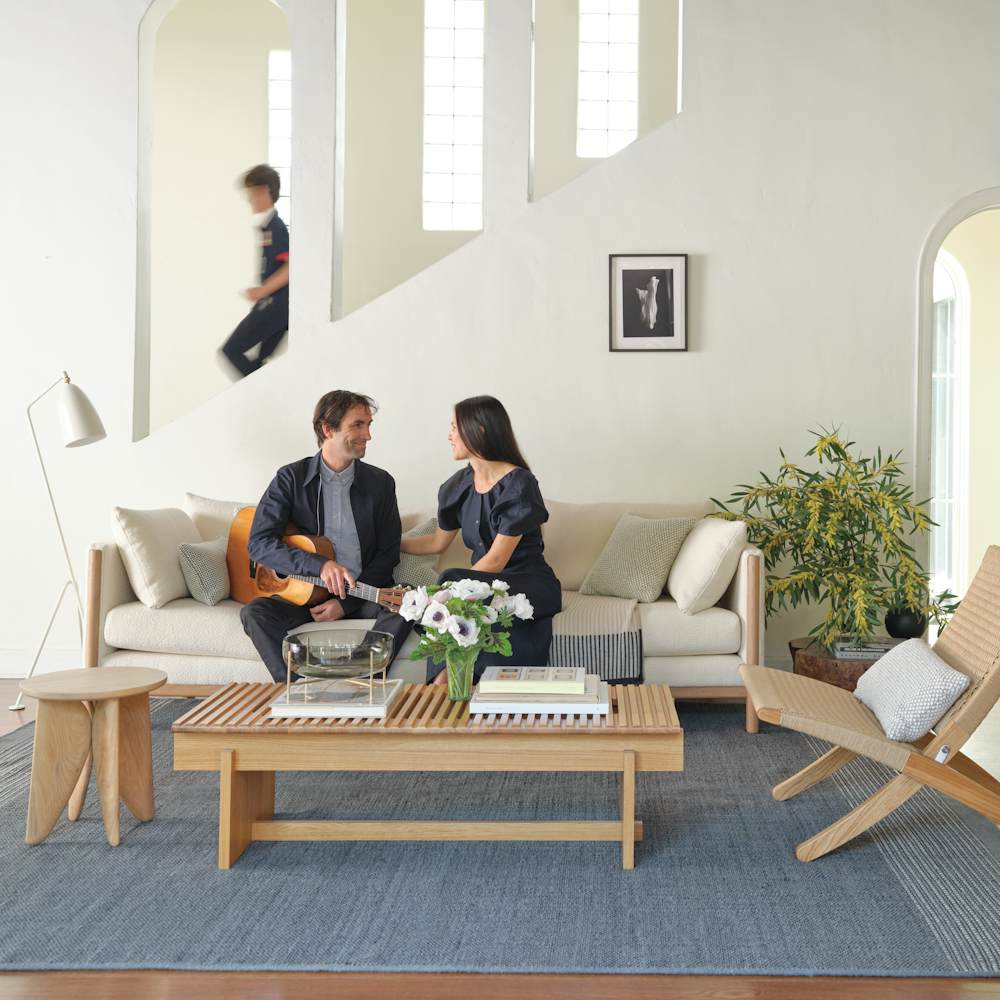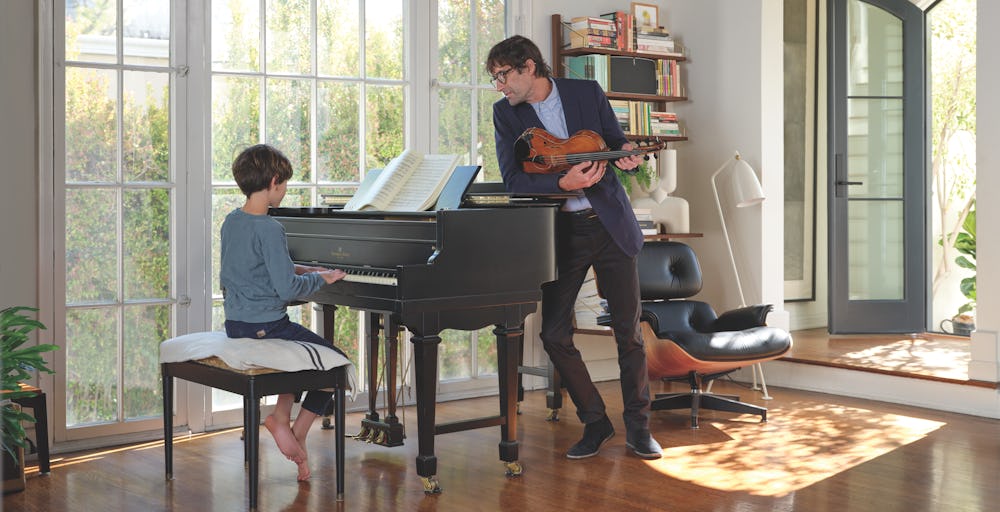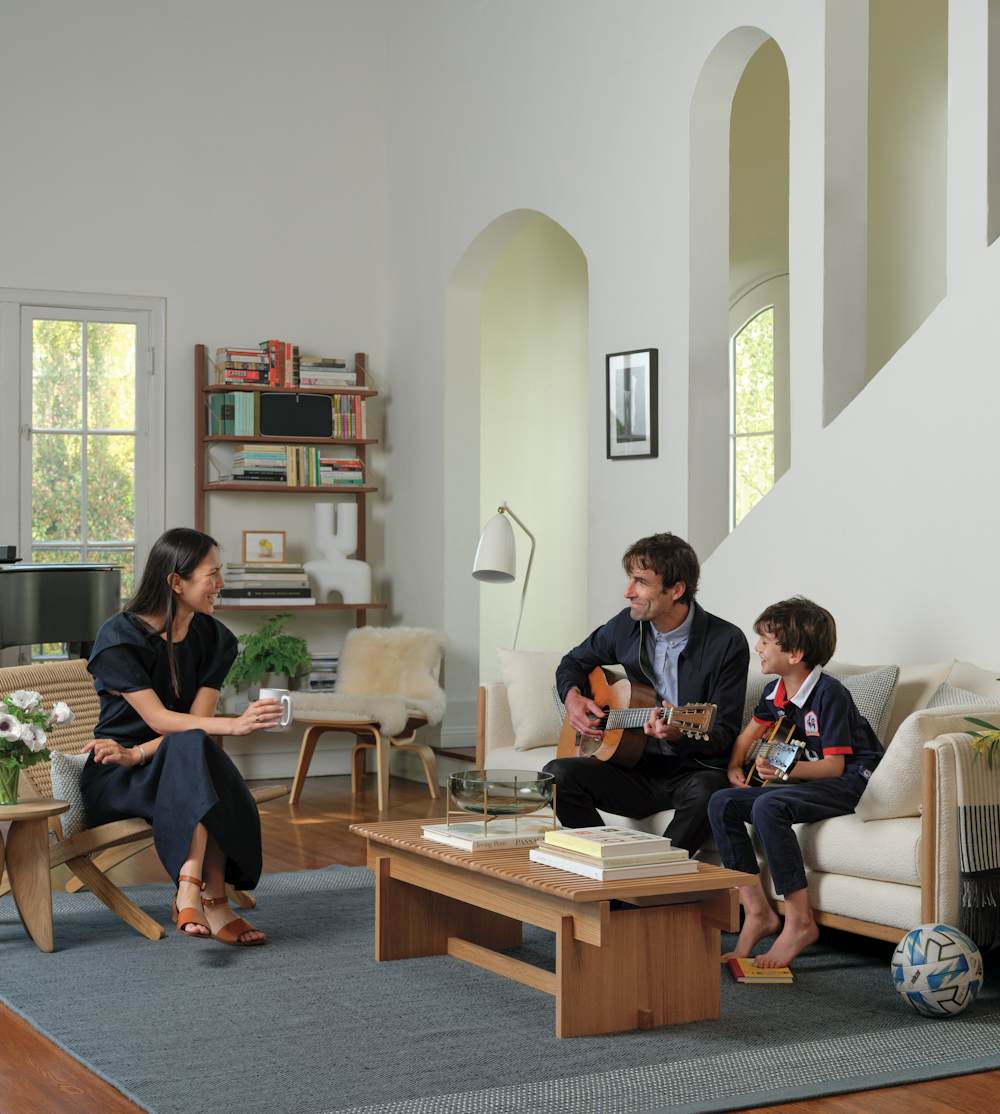 The house attracted Andrew and Katherine for its "romance of 1920s Los Angeles," says Katherine, with Mediterranean details, the enchanting great room, and a lush outdoor space with a terrace built around a hundred-year-old avocado tree. They lightened the interiors by whitewashing the walls and opening up the kitchen. "With the dark wood ceilings, there's a dark heaviness, and we wanted to counteract that in our choices," says Andrew.

Working from home has always been a family affair, as Andrew often practices and writes at home, and Katherine converted the dining room into her atelier for designing exquisitely tailored clothes for her Avion label. When they moved in eight years ago, she had an ebonized barn door made to allow her to close off the space for her work. "I've always felt like I get the most work done from home," she says.
"The two-story-high great room with its coffered wooden ceiling turns out to be really great for acoustics. It's just a beautiful sounding room with a nice scale." —
Andrew Bird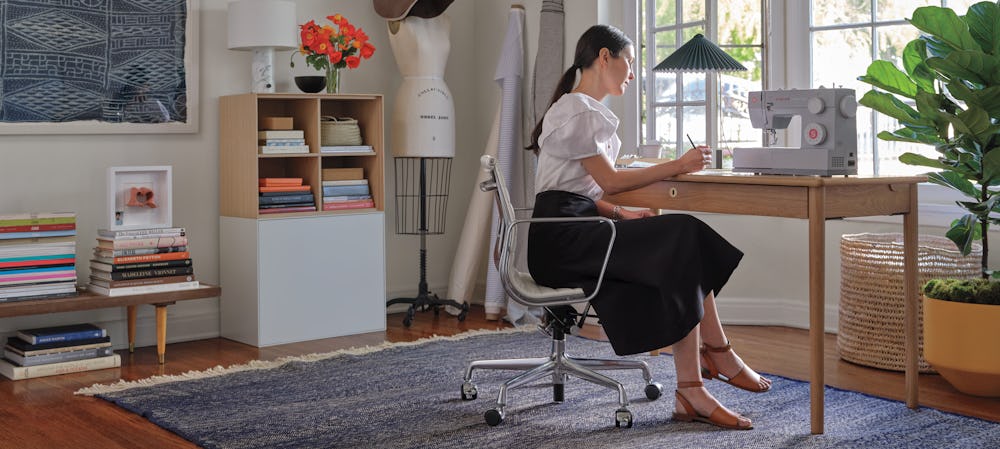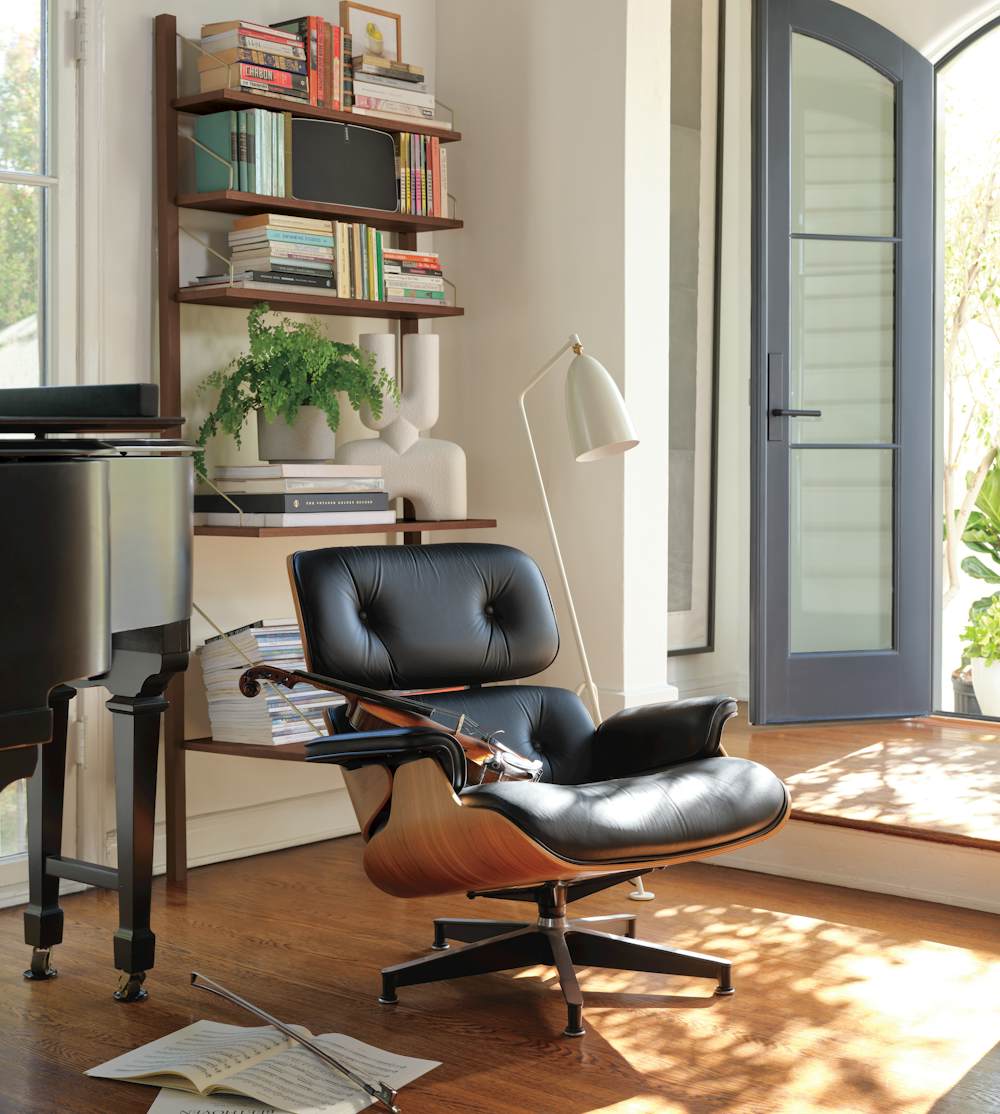 They've filled their house with pieces that have personal meaning to them, including the Eames Lounge Chair that was gifted to Andrew. "I was touring so much in 2008, the head of my record label at the time bought me a black leather Eames chair and said, 'You've been working hard, it's time for you to sit down.

"The baby grand piano actually came with the house. "It was a player piano that was adapted to being a manual piano," says Andrew.

In this multitalented family, Andrew plays both the violin and guitar (and is a virtuosic whistler), Katherine plays the piano, and their son has become a gifted guitar player in his own right. "There are usually guitars everywhere, and it's hard to keep it from looking like a disaster," confesses Andrew. "But we want our house to feel comfortable, we're not so precious about things," says Katherine. "I'm a believer that you should use your best things and live with them, not put them away for special occasions.

"Andrew's top 5 favorite performances from "Live from the Great Room":