Jessica Romm Perez

The stars (and even a full moon) aligned for an enchanted dinner party at the home of Jessica Romm Perez in Amagansett, NY. Jessica, editor-at-large for Domino and VP of Partnerships at The Expert, is one of those hosts who somehow makes entertaining look effortless, so we asked her to share her secrets.

Inspired by a recent trip to Mallorca and Menorca, as well as the local fishing community in nearby Montauk, Jessica gathered friends to enjoy a seafood-focused menu featuring fresh clams, tuna crudo, prawns, and salads. "This is the kind of really delicious, fresh, clean food that I crave in summer. It doesn't take a lot of preparation – the ingredients speak for themselves," says Jessica.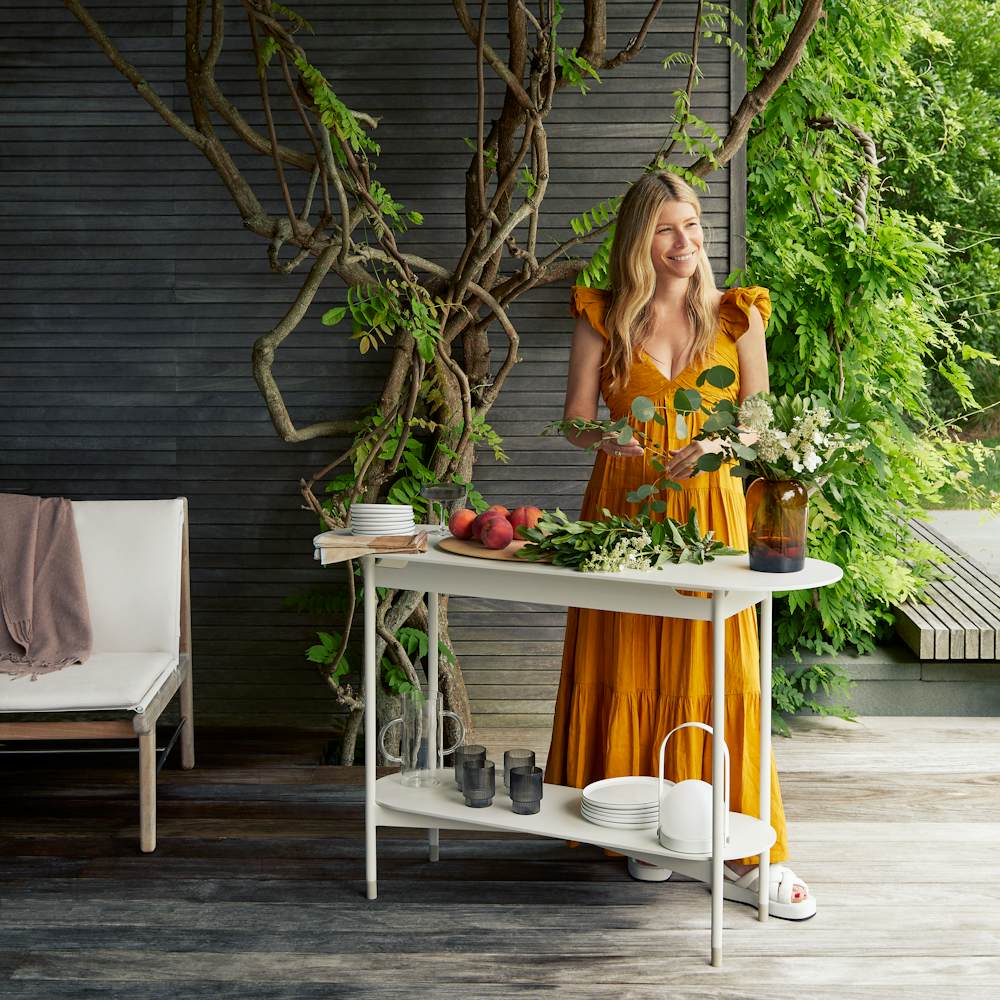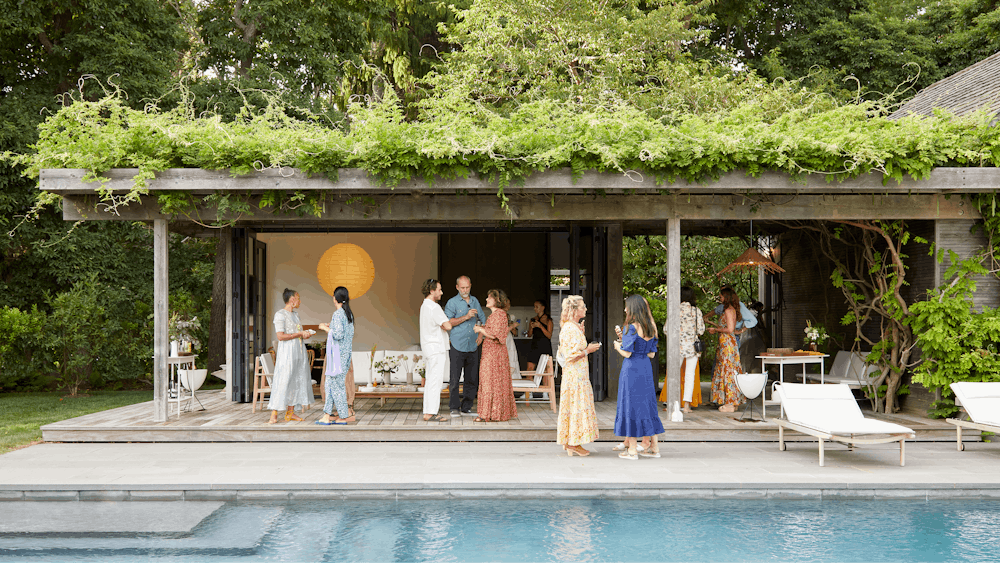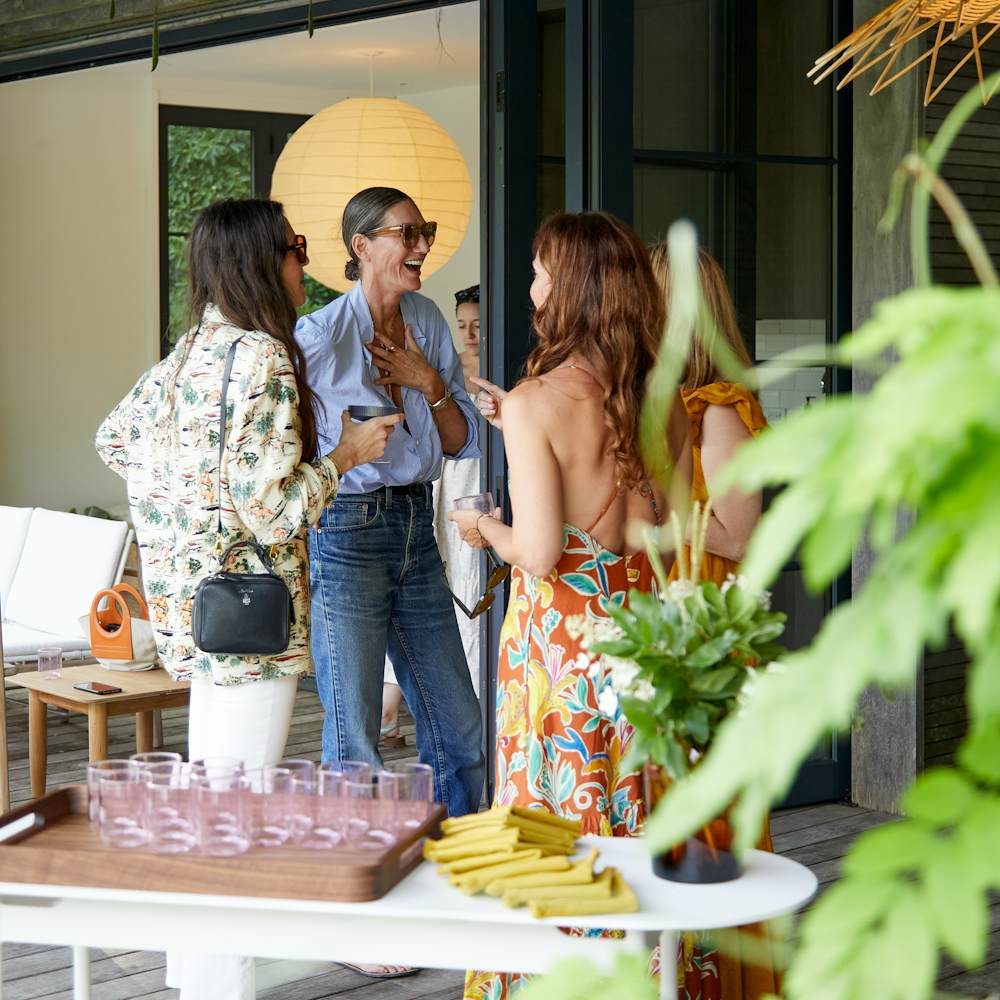 Keeping it simple
"I love to entertain, but I'm often pressed for time, so I've learned to enlist help when I need it," says Jessica. She worked with one of her favorite NYC restaurants, Cervo's, and chef Nick Perkins to plan the menu and prepare the food, and she asked her friend Kate Berry, chief creative officer of Domino, to arrange the loose, easygoing bouquets.

"I think the secret to a great dinner party is the guest list," says Jessica. "For my job and in life in general, I love connecting people." For this dinner, she invited friends living or visiting nearby who share her passion for design, including Jenna Lyons and fashion designer Jessie Randall.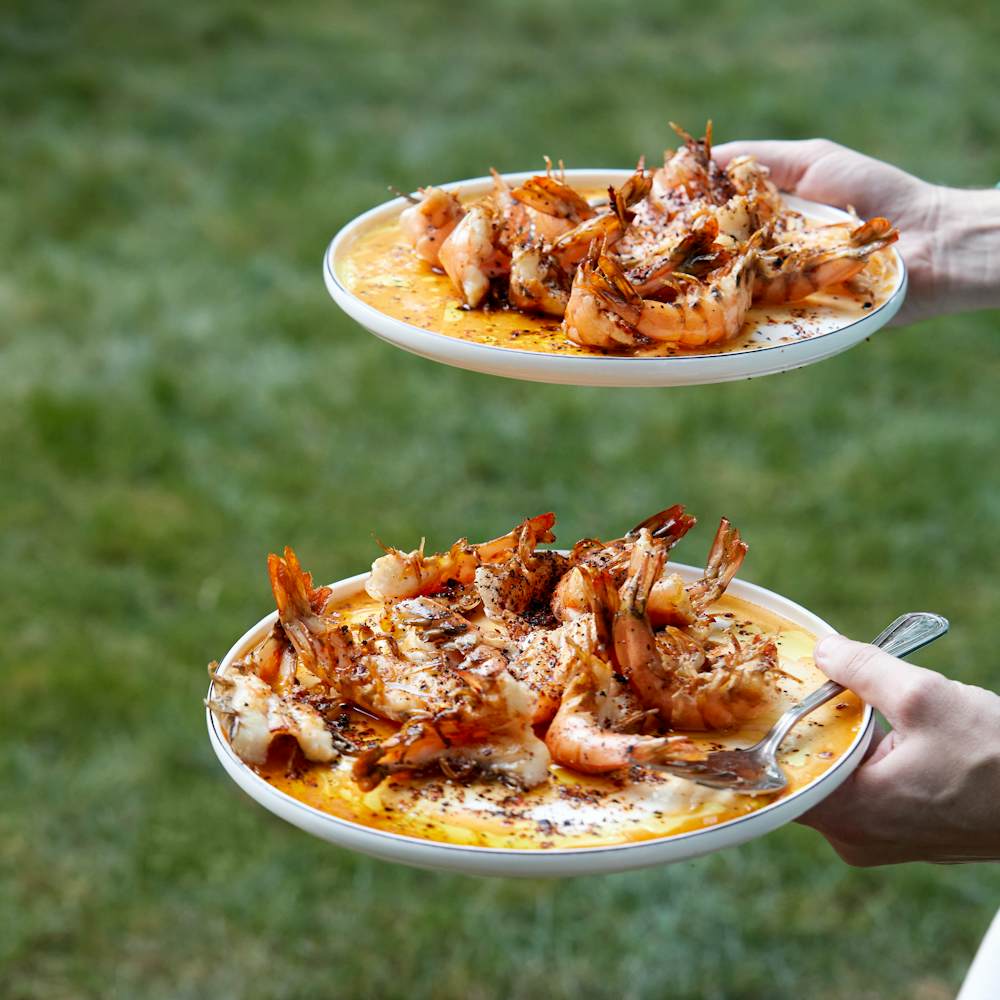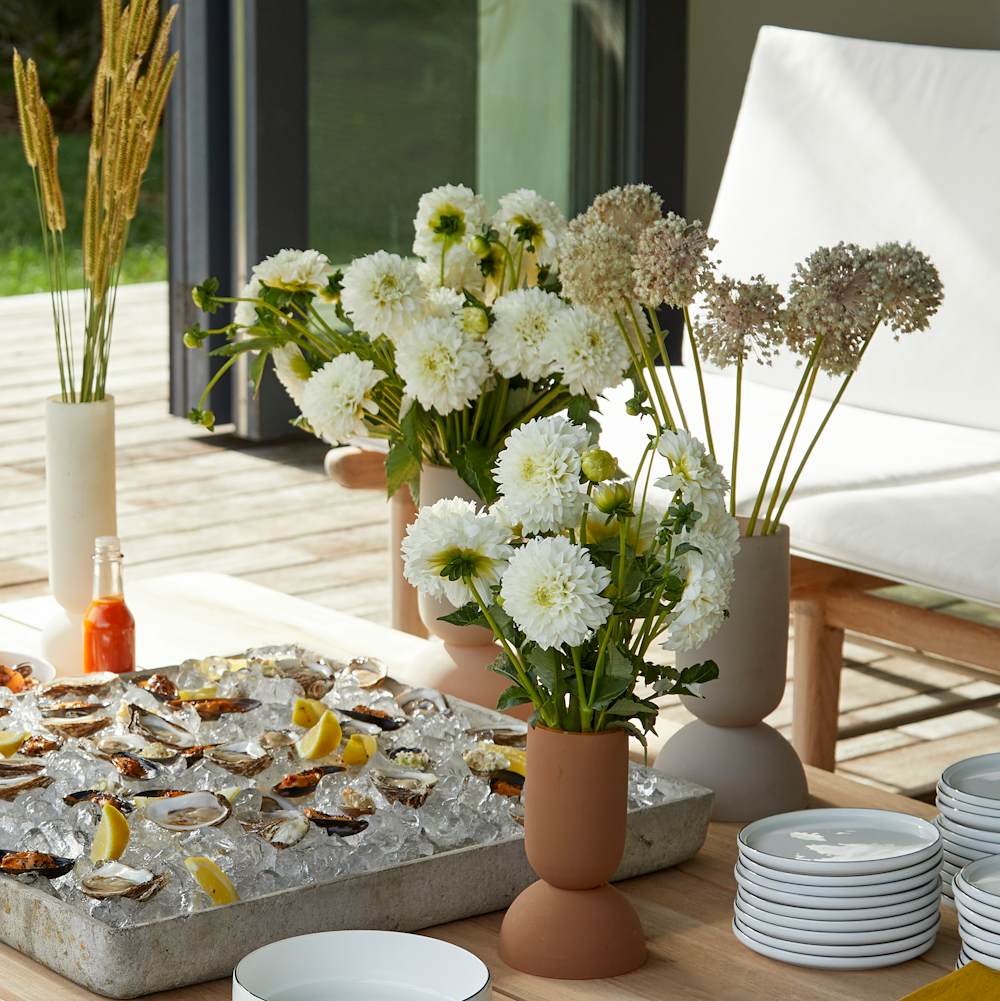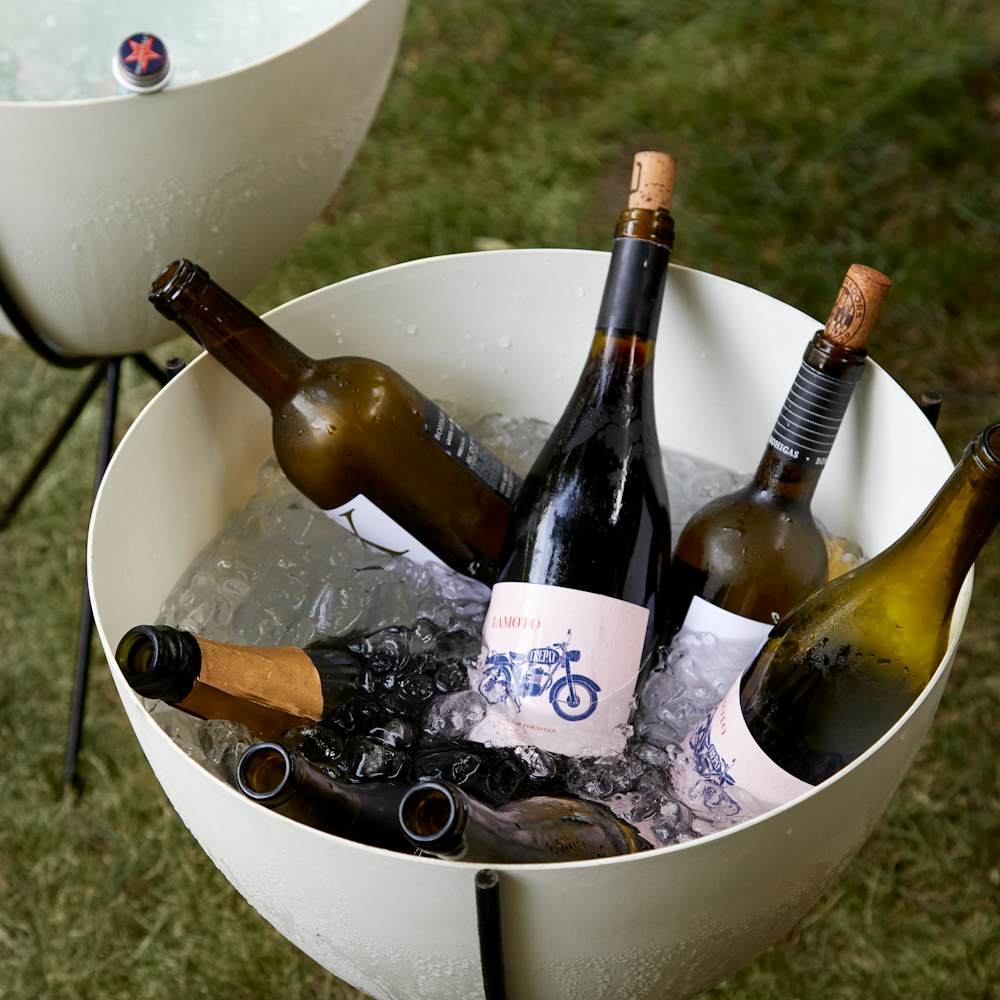 "I like things that are minimal effort with maximal impact. Food that feels abundant but isn't complicated and menus that aren't so much work that you can't enjoy your own party." —
Jessica Romm Perez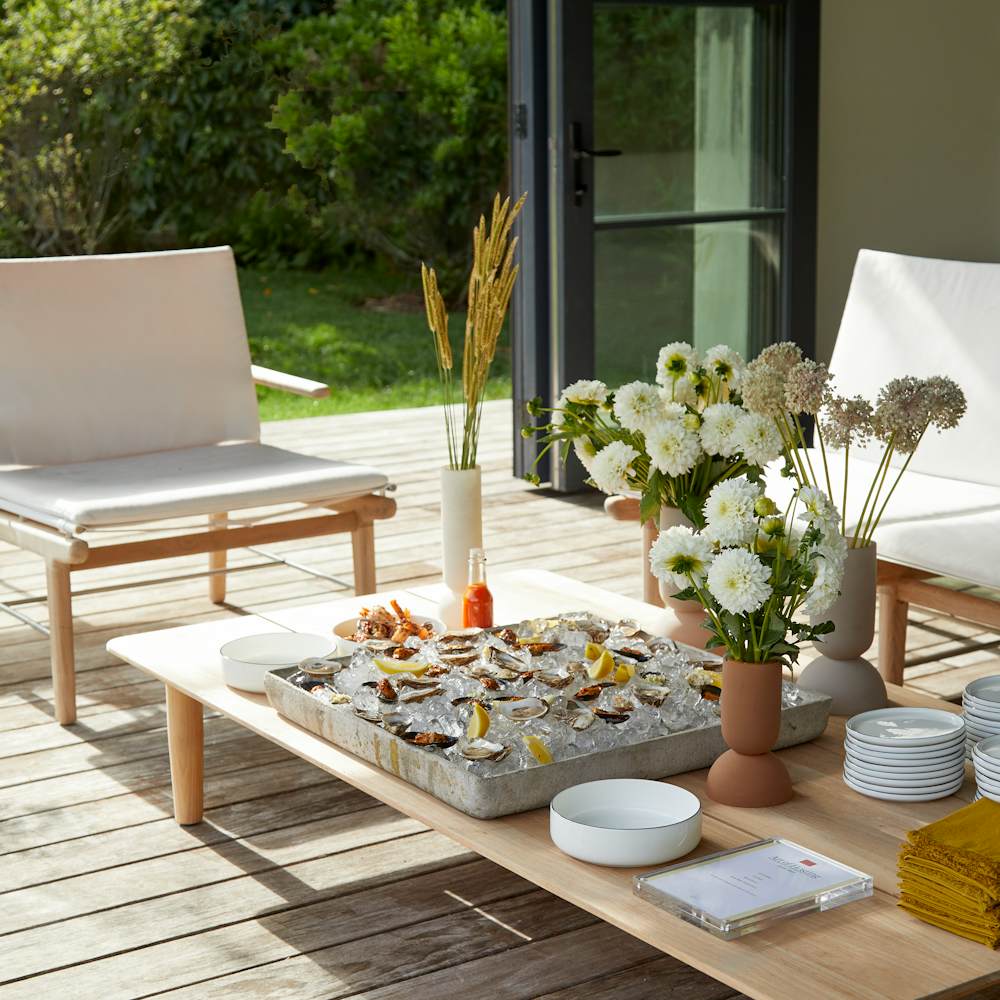 Choreograph the
flow
"This house is all about being outside," says Jessica. "It's a small 1,500-square-foot cottage with a big lawn, pool house, and barn. We always start parties with cocktails by the pool, and that's also where we end up at the end of the night, listening to music and dancing. It's a dreamy oasis, with beautiful wisteria growing over the pergola. We chose Finn outdoor furniture for the pool area. It has that classic California modern vibe – very sculptural, very thin, with clean lines that work well there."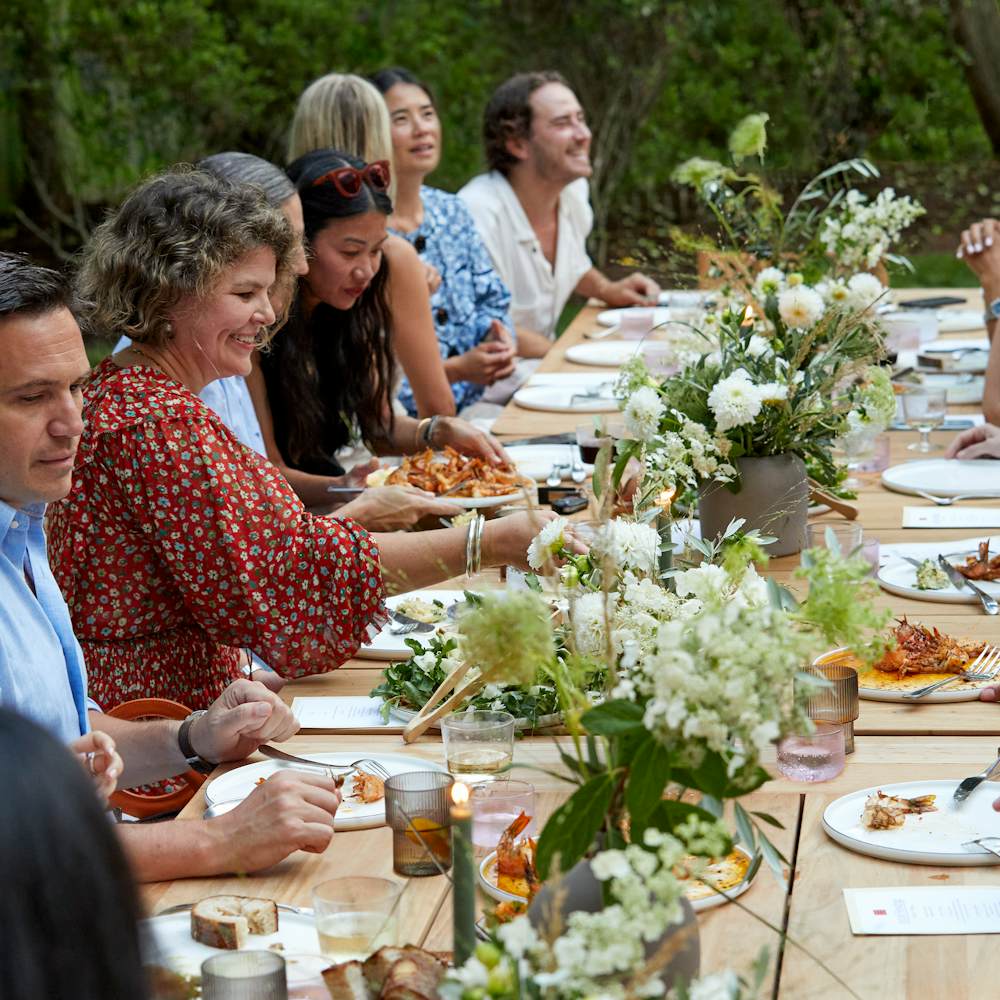 Create a communal
table
"There was an old, crumbling bluestone patio outside the barn which we covered with stones to create a pebble court with string lights for a European feel," says Jessica. "We have two sturdy teak Terassi Tables and Benches out there, plus a third by the pool that we bring over for big, communal dinners like this one. We serve food family-style, and I like having benches so people can get up and move around during the meal. The outdoor furniture is an extension of the vibe we have inside the house – good design that's really comfortable."