JULIA SHERMAN ENTERTAINS IN PASADENA

In her newest book, Arty Parties, cookbook author Julia Sherman is on a mission to encourage people to entertain. With lots of creative, fun ideas to counter all your excuses – not enough space, not a good enough cook, not enough time – she makes the case for taking a much more relaxed, improvisational approach to entertaining, inspired by her many artist friends who do just that. "Our get-togethers are more experimental and playful, less polished, and a lot more fun. Perfectionist ideals are very inhibiting, and they make people afraid to entertain," says Julia. "I'm giving you permission to chill out."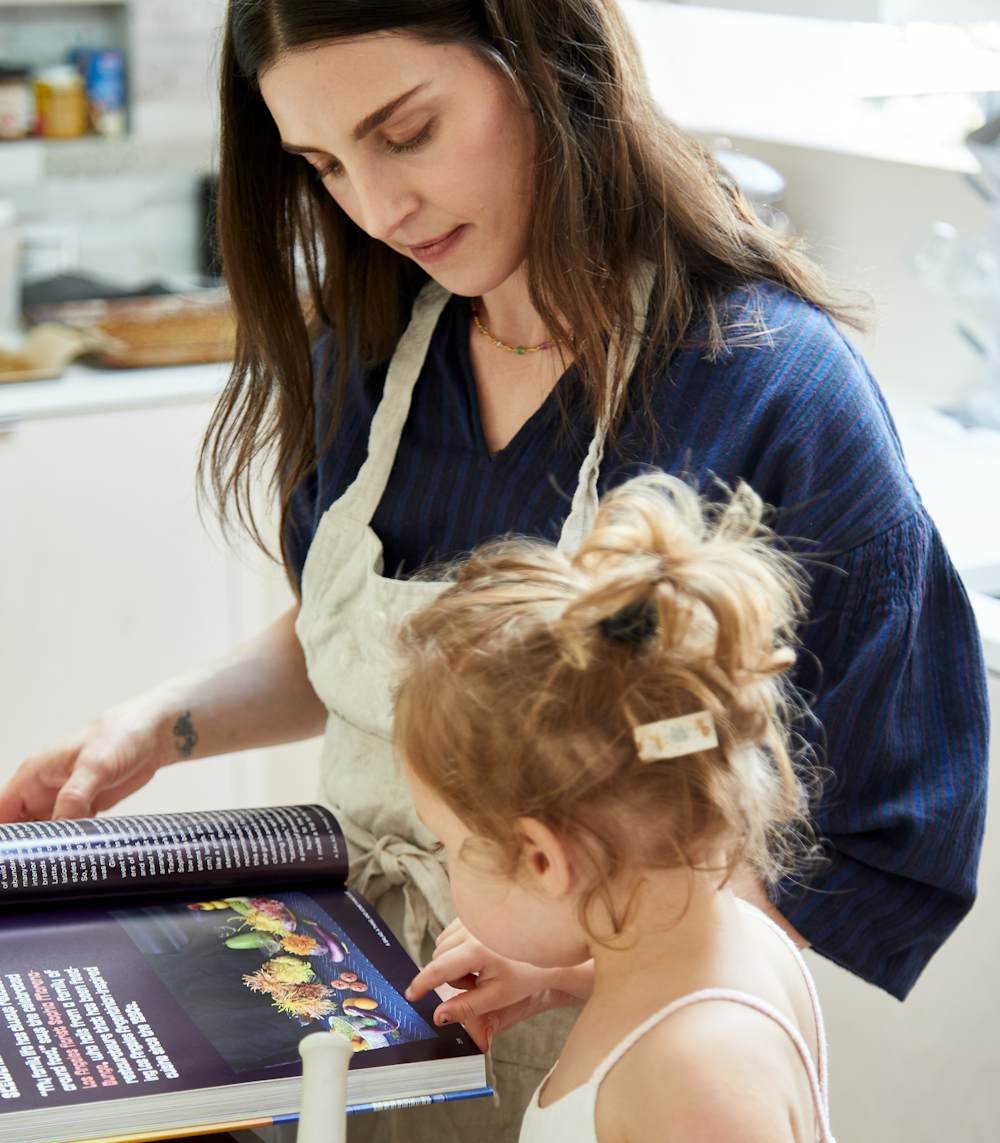 "The food doesn't really matter. It's the spirit behind it. It doesn't have to be this big show."
A few of Julia's favorite ways to make entertaining more relaxed:

• Serve "interactive" foods: Julia often includes dishes that guests can assemble themselves, like homemade pizzas or grilled sweet potatoes with toppings. At a recent dinner, a simple "tomato bread station" served as an icebreaking appetizer.

• Encourage "participatory hosting." Julia lets guests contribute if they like to make desserts or arrange flowers, for example, lend a hand in the kitchen, or play some music, which lightens her workload and makes guests feel involved in a part of the event.

• If you don't have a big enough table or dining area, don't sweat it! Serve finger foods, a simple buffet, or host outdoors. "Small spaces are actually more conducive to lively parties."

• Even if you have a big dining table, serve family-style, don't assign seating, and don't use tablecloths or place cards. Keep it relaxed, simple, and approachable. Left: Julia's relaxed enough to let her 2-year-old daughter Red help out in the kitchen in simple ways.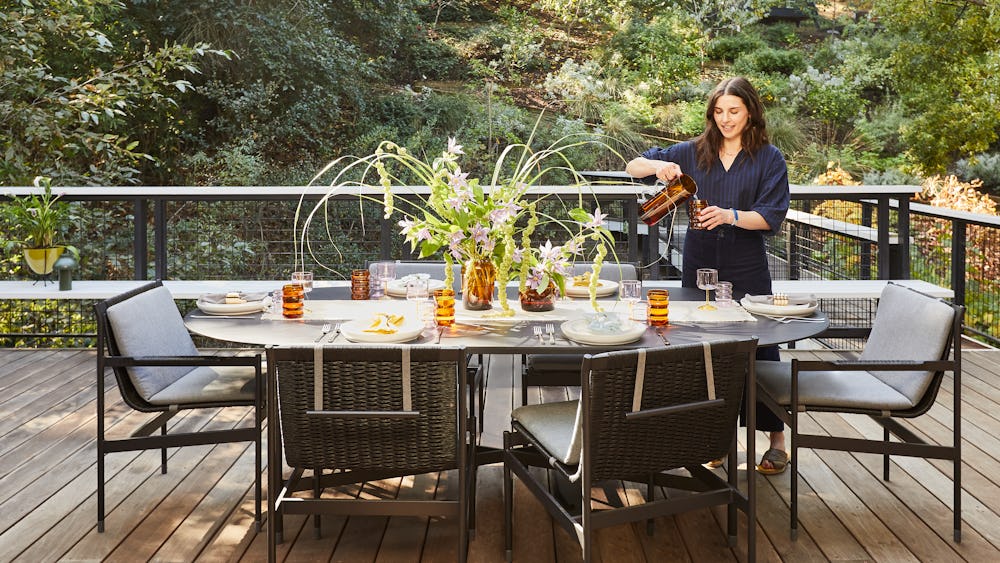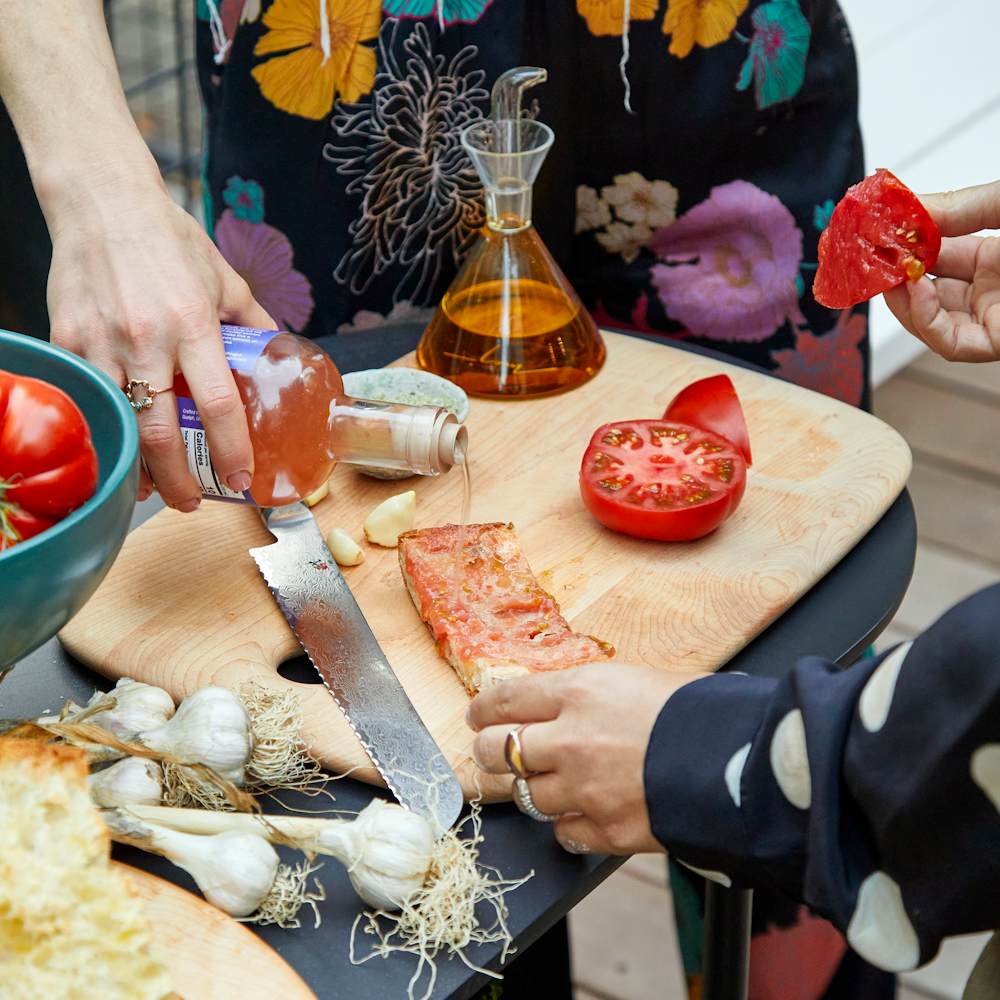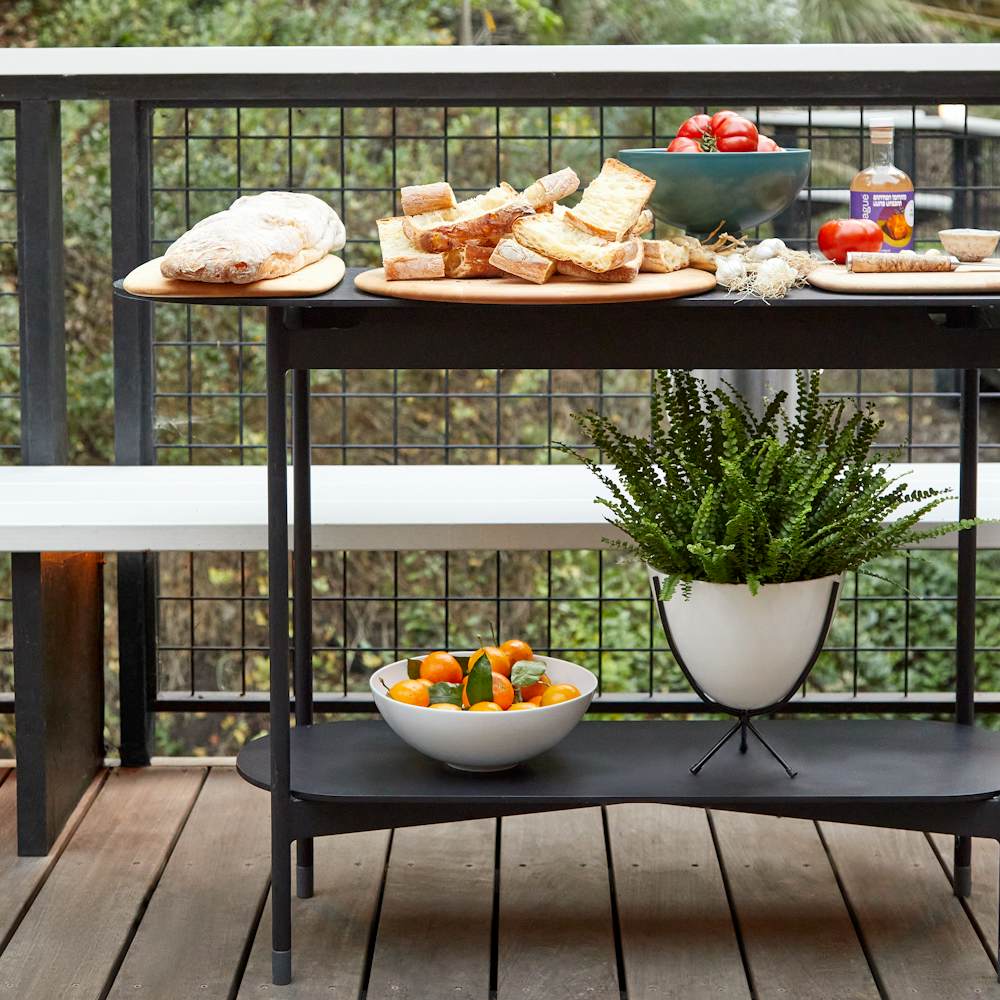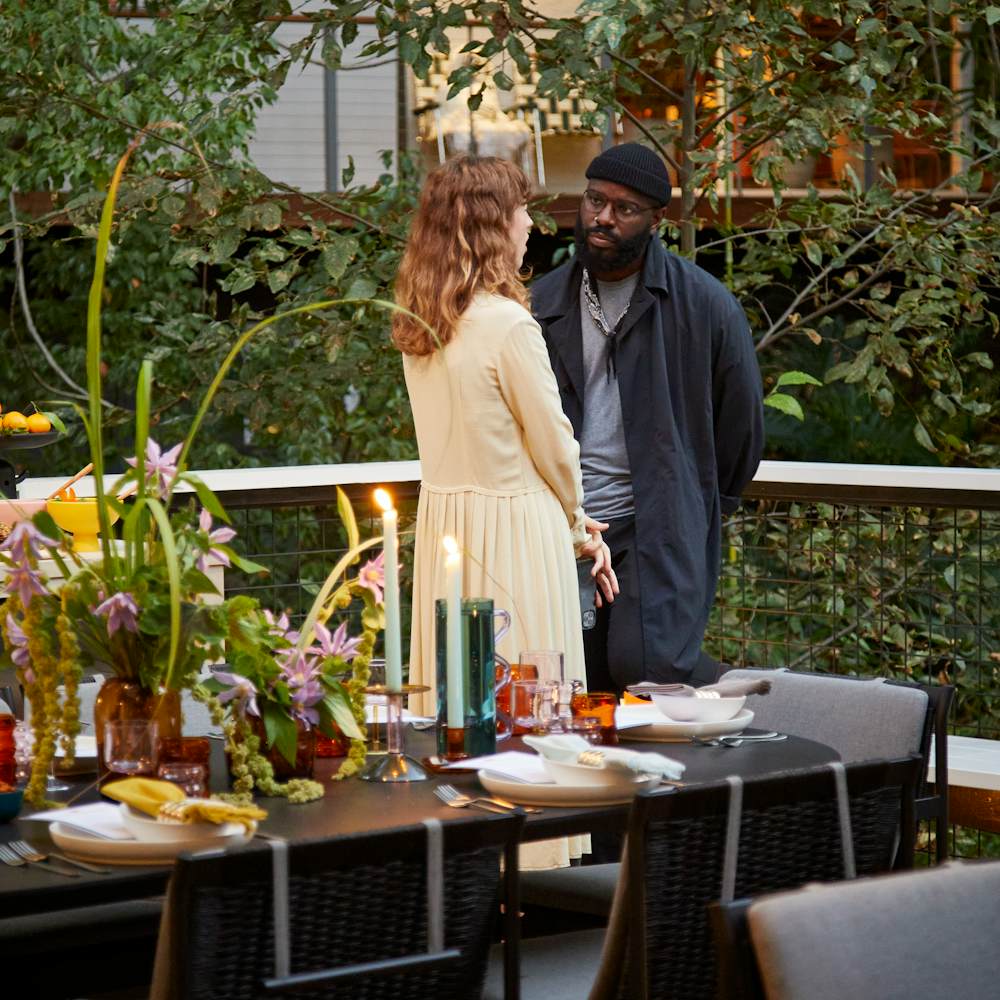 Julia's Dinner Party Menu
Appetizers

Assemble-Your-Own Tomato Bread
Fluffy Butternut Squash Dip* with Crunchy Seed Crackers and Crudités
Sprouted Roasted Snacking Almonds and California Dates

Dinner
Shredded Beet Salad with Pistachio Butter and Capers
Savory Pink Peppercorn Poached Quince and Chicory Salad
Penne with Sardines, Saffron, and Currants

Dessert
Tangy Banana Cream Pie with Date Crust
Fresh Fruit
Saffron Cardamom Date Tea

*Recipe below. Other recipes available in Arty Parties by Julia Sherman.
Fluffy Butternut Squash Dip with Crudités
"Serve this dip still warm, light, and airy, straight from the blender. Pair with toast or crackers, or smear it on the base of a grain boule as a sauce."

1 small butternut squash
2 tablespoons extra-virgin olive oil, plus more for roasting squash
3 cloves garlic, unpeeled
1¼ teaspoons whole cumin seed, crushed in a mortar and pestle
3 small shallots, minced
¼ teaspoon kosher salt
3 tablespoons high-quality tahini
1 teaspoon Urfa chile flakes, plus more for serving
½ teaspoon sesame seeds, toasted, for serving

1. Preheat the oven to 350°F (175°C) and line a baking sheet with aluminum foil. Slice the butternut squash lengthwise and remove and discard the seeds. Drizzle the open faces with olive oil and place them cut side down on the foil. Drizzle the garlic cloves (with their skin on) with olive oil, place them on the baking sheet with the squash, and bake on the center rack for 40 minutes.
2. While the squash and garlic are roasting, place a medium sauté pan over medium-high heat. When hot, add the olive oil and the cumin and stir for 10 seconds. Add the shallots and the salt, lower the heat to medium, and cook until translucent and soft, stirring frequently, 6–8 minutes. Transfer the cumin and shallot to a food processor with the tahini and chile flakes.
3. When the squash is tender, remove the baking sheet from the oven and let cool for 10 minutes. Peel the garlic and add it to the food processor with 1⅓ cups (about 600g) of the cooked squash. Blitz until smooth and creamy. Transfer to a serving bowl and garnish with a pinch of Urfa chile flakes and the toasted sesame seeds. Serve immediately.

© Arty Parties By Julia Sherman, Abrams, 2021.