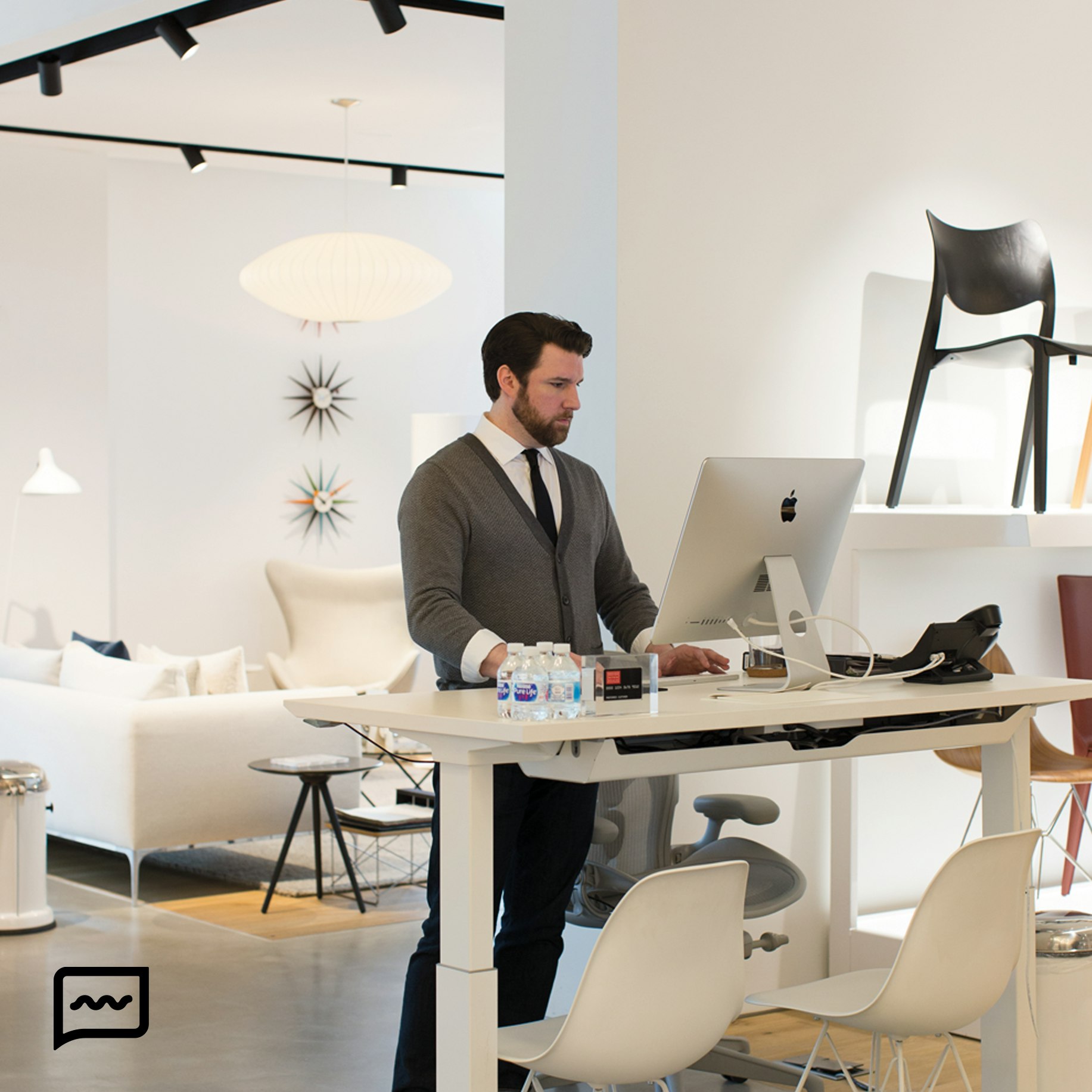 Any questions so far? We can help.
Complimentary design services including expert design consultations, in-home measuring and 3-D renderings of your rooms.
Modern Dining Room Seating
It's no secret that kitchen and dining chairs are some of the most frequently used seats in the home — whether for meals, homework, or even office work. It's important to choose well-designed pieces, such as contemporary kitchen chairs or a mid-century modern dining chair set, that are equally ergonomic and stylish. Comfortable dining chairs that work well with your dining table and mesh with the rest of your home's decor can be huge parts of a welcoming and well-designed home. At Design Within Reach, shop modern dining chairs and benches that will set your dining room apart and encourage guests at your table to stay a while.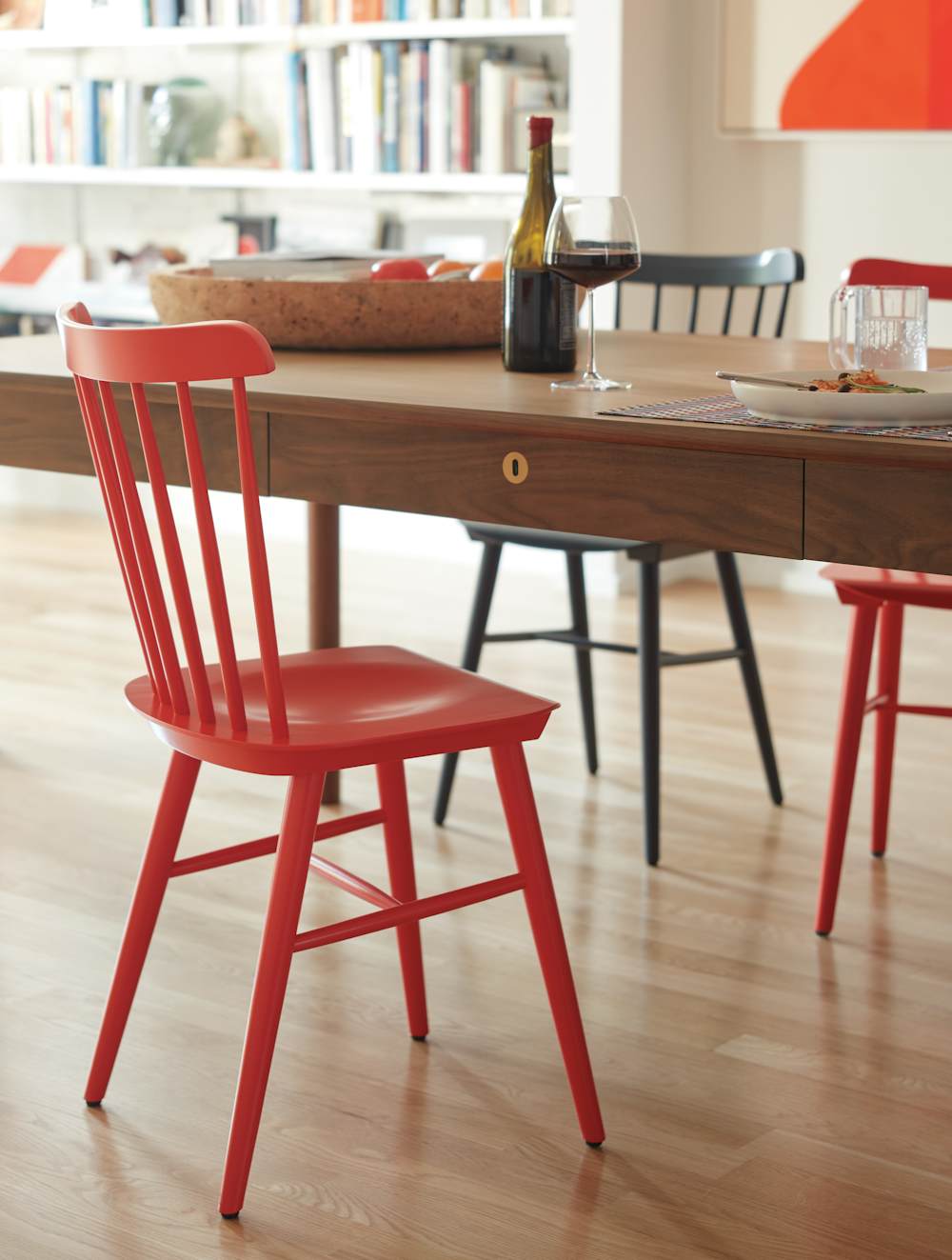 How to Pick Dining Seating
Select chairs from among a variety of styles and materials.

Upholstered Dining Chairs: Upholstered dining chairs may be covered in velvet, bouclé, leather, or suede, among other fabrics. Choose a material that complements your dining table and interior design style. Velvet and bouclé are sumptuous, providing unique visual contrast to glass- or marble-top tables. Alternatively, fabrics like leather, suede, and cotton twill pair well with wood dining furniture.

Wood Dining Chairs: Wood dining chairs — available in walnut, ash, oak, and more — deliver durability and an easy-to-clean finish. Some chairs combine a wood frame with an upholstered cushion, a cane seat, or even wicker, offering a tactile finish.

Metal Dining Chairs: Metal dining chairs are ultra-sleek and showcase an industrial-inspired aesthetic. Often rendered in powder-coated steel, this type of chair plays well with a range of dining table styles, from glass-top pieces to wood tables.

When choosing pieces for your home think about creating a unique visual landscape. Mix a long dining bench with upholstered seats for a versatile seating arrangement; combine a pair of armchairs with molded plastic designer dining chairs; or opt for steel seats mixed with ghost chairs. The options are nearly endless.