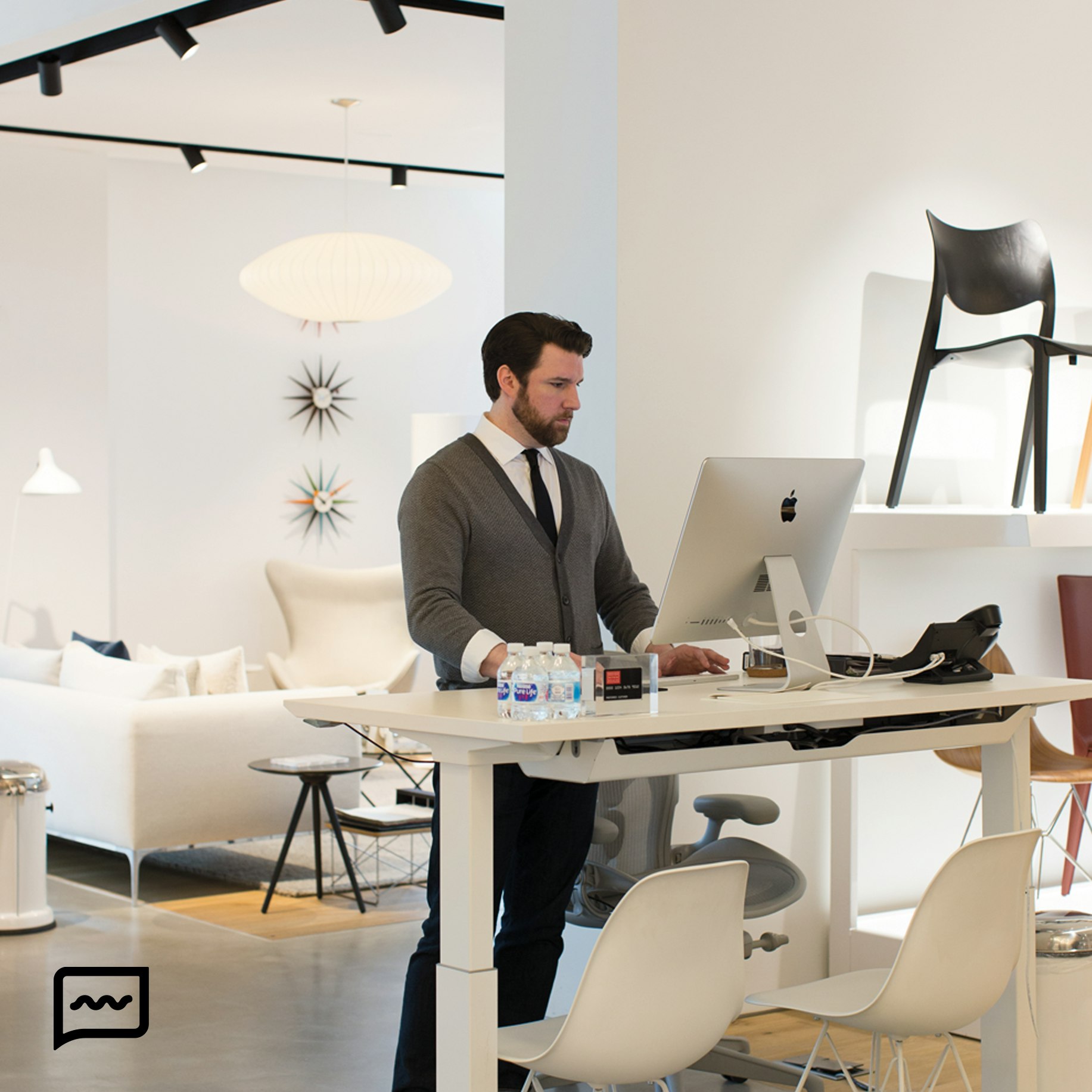 Any questions so far? We can help.
Complimentary design services including expert design consultations, in-home measuring and 3-D renderings of your rooms.
Modern Floor Lamps
When overhead lighting is too bright and table lamps are too ineffective, a modern floor lamp strikes the perfect balance. Floor lamps are tall, freestanding lamps that typically have three main components in common: a sturdy or weighted base, a vertical column, and one or more shaded or diffused light bulbs. Depending on the floor lamp type, freestanding floor lamps may feature a number of other structural elements and can serve different purposes in different spaces. Floor lamps blend pragmatism with panache, offering necessary light while simultaneously creating a warm and welcoming ambience. As you curate your home's interiors, keep modern home lighting pieces top of mind.

Modern floor lamps embody the primary principle of mid-century modern design: They combine form and function, as highly effective lighting solutions that maintain aesthetic value whether they're switched on or off. That said, modern floor lamps can still vary widely in material and appearance, and have been recently joined in ranks by minimalist floor lamps and other contemporary floor lamps that package mid-century modern design ideals in contemporary silhouettes. At Design Within Reach, shop modern floor lamps, including minimalist floor lamps and contemporary floor lamps that will illuminate your home whether on or off.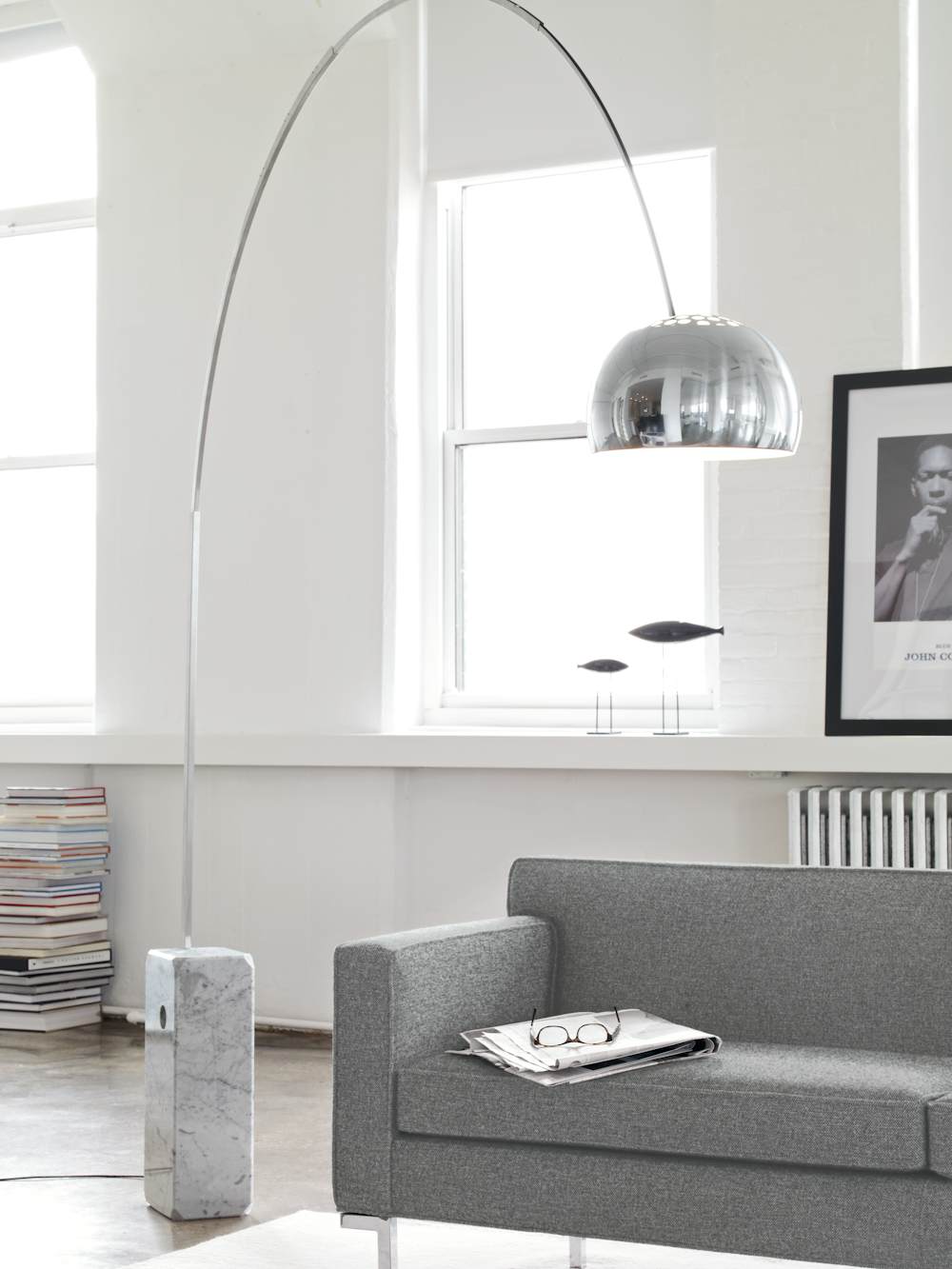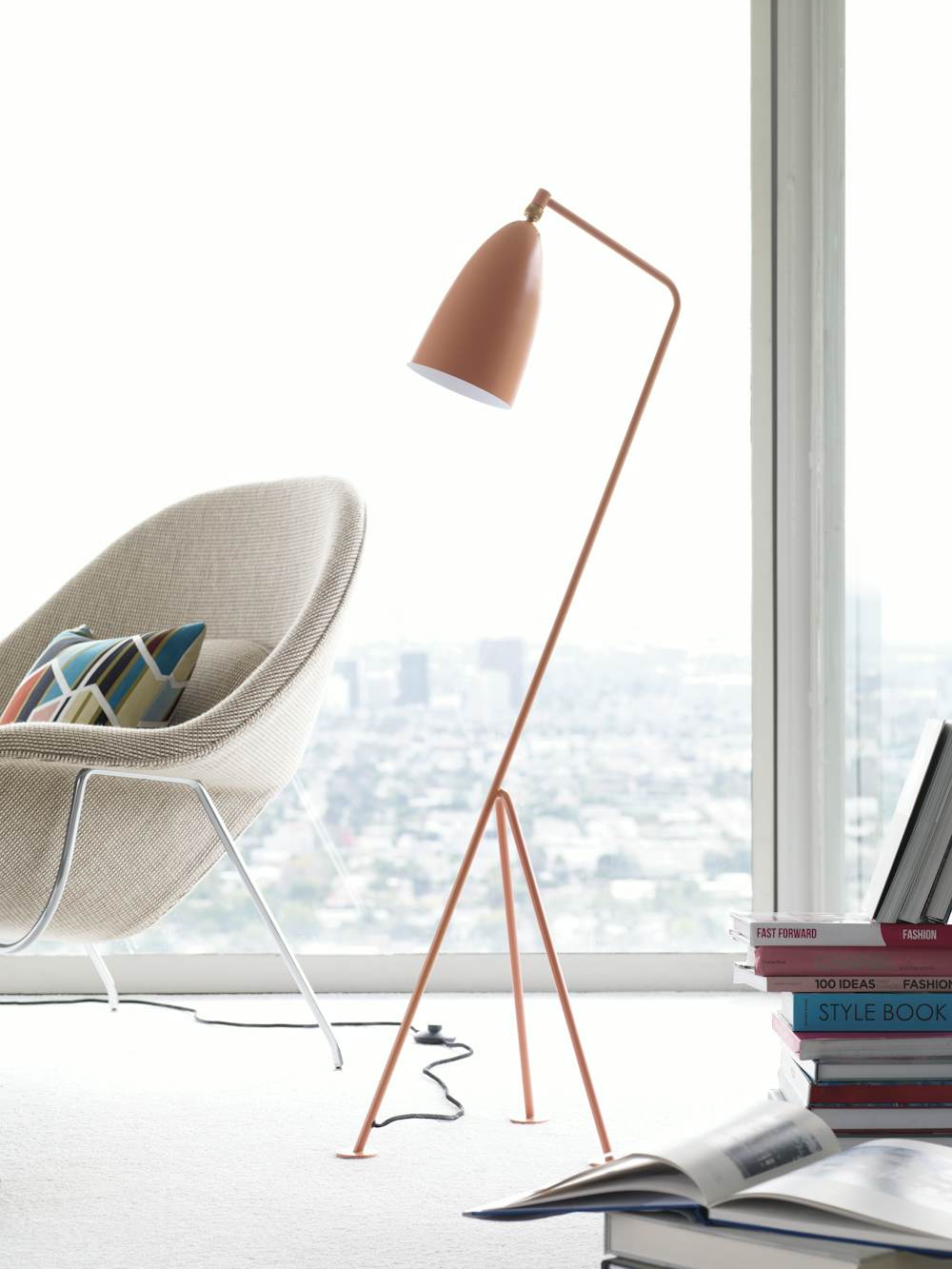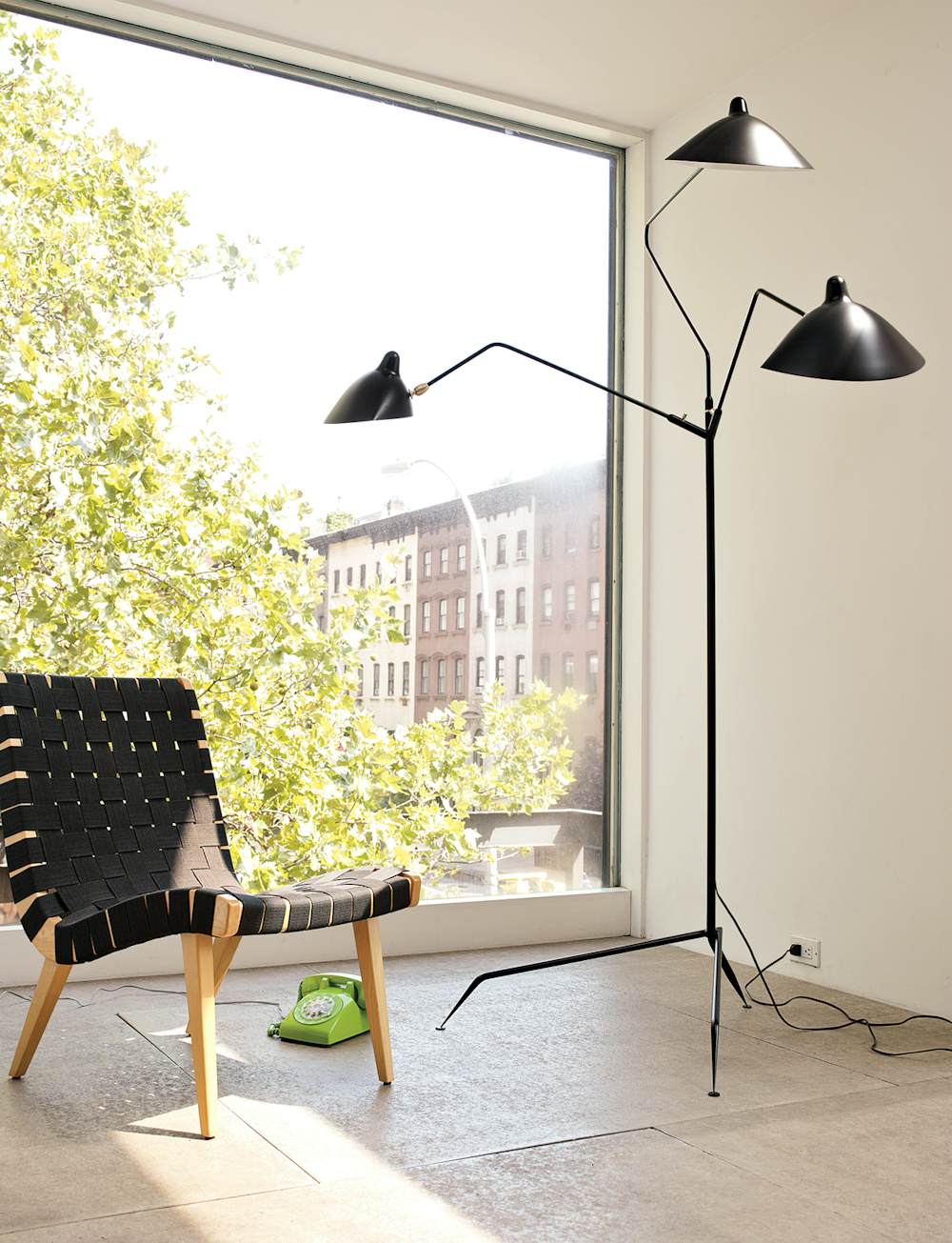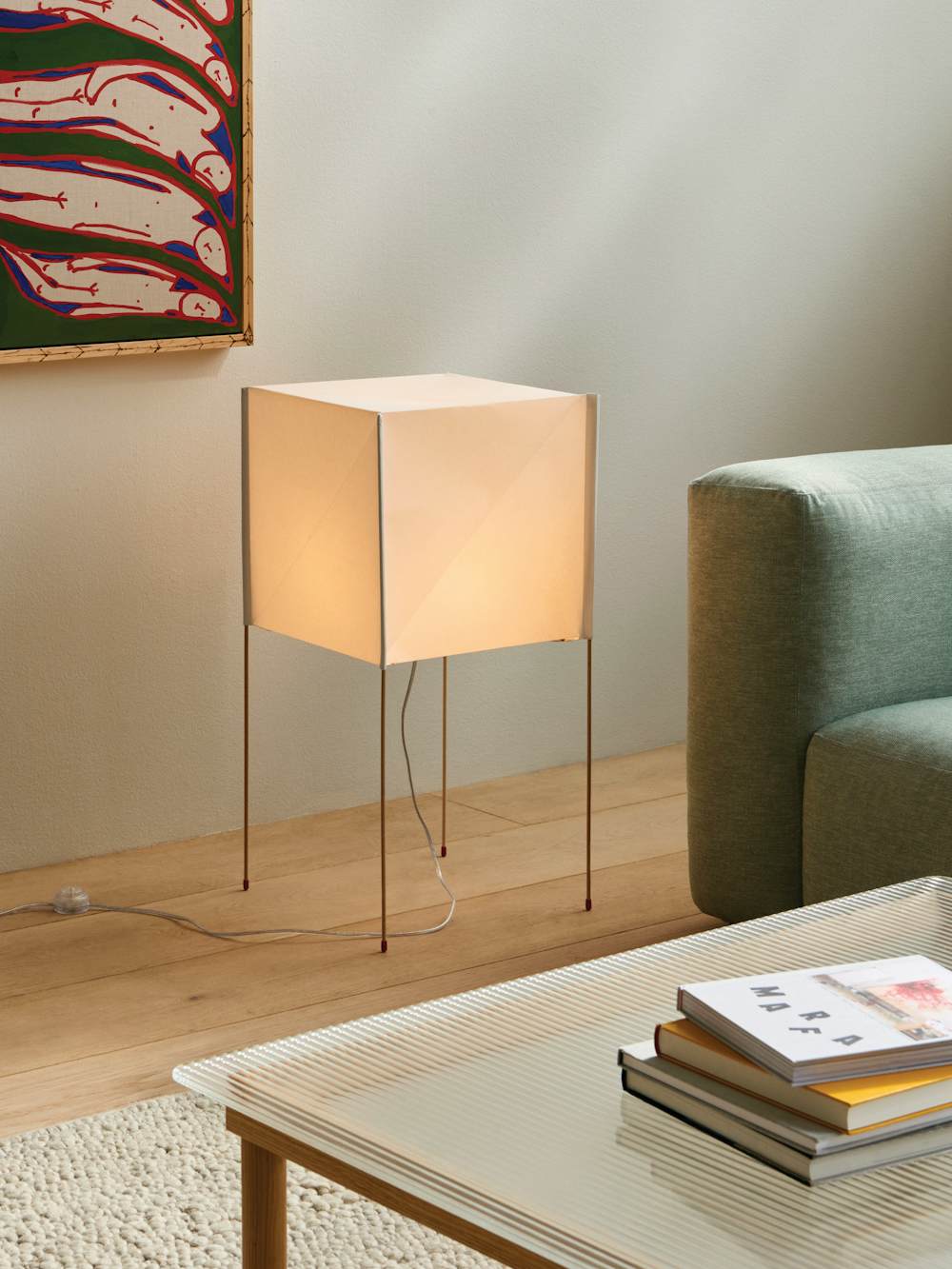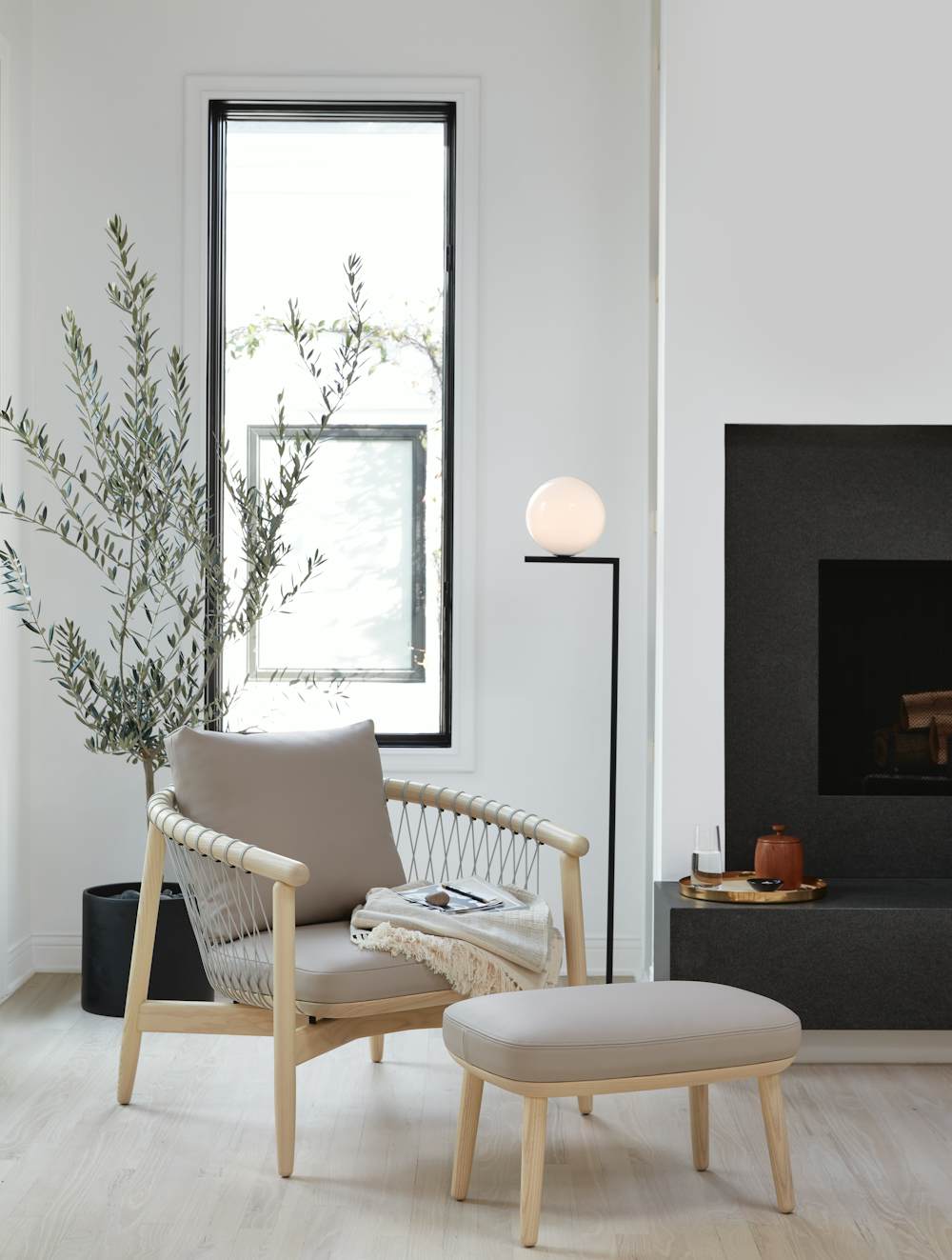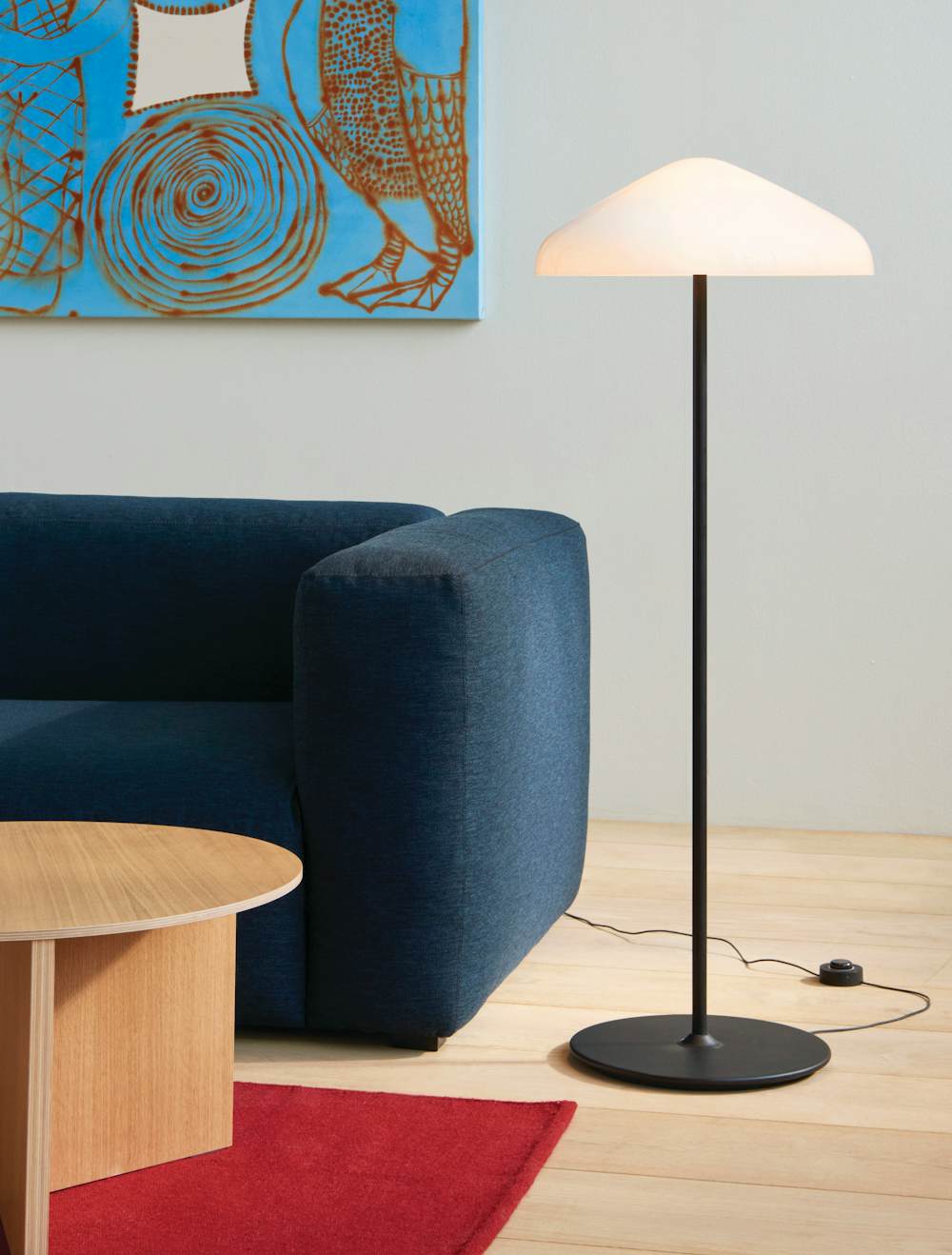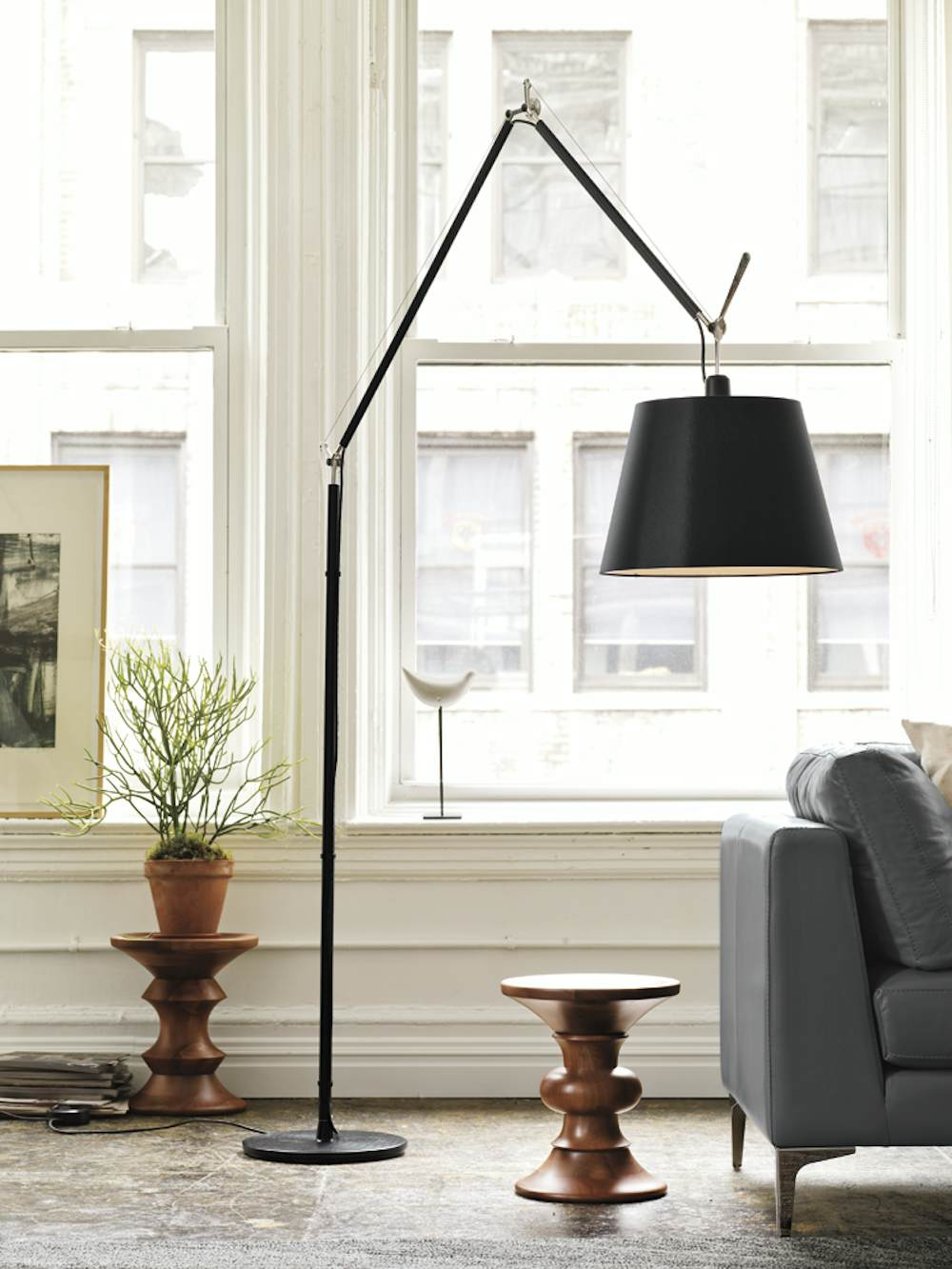 How to Choose a Floor Lamp
Focus on purpose.
Identifying the lighting solutions that will work best in your home starts with identifying the purpose you'd like your light fixtures to serve. Floor lamps are mainly effective at two distinct purposes: providing general ambient lighting to a large area and providing focused task lighting to small areas designated for specific purposes. If you're looking for floor lamps to illuminate a whole room, look for floor lamps with upturned lampshades or diffusing lampshades, or multi-light floor lamps with light bulbs facing multiple directions. Globe floor lamps, paper floor lamps, lantern floor lamps, torchiere (upturned, torch-like) floor lamps, and tree floor lamps are great choices for providing far-reaching ambient lighting.

For task lighting, look for floor lamps with opaque, spotlight-like lampshades designed to direct light in a specific direction. These task floor lamps produce more concentrated, focused light than their diffused counterparts, and are ideal beside reading nooks, conversation sets, or office desks. Think: floor lamps with downturned shades, adjustable floor lamps, swing-arm floor lamps, and even some tree floor lamps with spotlight-like light bulbs. Adjustable and swing-arm floor lamps are particularly useful as task lamps, as their adjustability allows you a lot of control over the direction of their light.

Because arc floor lamps act somewhat like low-hanging overhead lighting, they can work in multiple different scenarios. Position one over a living room conversation set for more generalized lighting, or place one beside an accent chair or armchair for a visually stunning reading corner.

Consider aesthetics.
Once you have a general idea of the types of floor lamps that will work best for your purposes, you can begin to narrow down your floor lamp options further based on what will look best in your space.

A decorative floor lamp is a functional design element that allows you to incorporate a delightfully unexpected material or finish into a room. If your interiors skew mid-century modern, explore colorful accent floor lamps that can add a pop of color to your space. Or, for a more Bohemian-inspired home, opt for floor lamps that incorporate natural materials, like a wicker floor lamp or wooden floor lamp. If your space trends minimalist, with a lot of monolithic shapes, natural stone elements, and stark lines, opt for a modern arc floor lamp that makes a dramatic statement, such as one with a polished aluminum shade and marble base. Or introduce warmth with a paper floor lamp or lantern floor lamp, both ideal for Japandi spaces. For traditional interiors that predominately showcase materials like walnut, velvet, and bouclé, consider a minimalist floor lamp with an elliptical glass shade or a modern LED floor lamp to create an aesthetically pleasing contrast in the room.

Designer floor lamps brighten a room both literally and figuratively, which is why they're an easy choice for any room in your home — from the living room to the bedroom to the office and beyond. A well-lit (and well-designed) interior is always in reach.

At Design Within Reach, we're here to answer questions and more, with complementary design services to support you at every step of your interior design journey. Our staff of in-store design professionals can give advice and recommendations via chat, photos, and live video. They can also do 3-D renderings of your rooms so you can see how an arrangement might work. Look for the black chat icon at the lower right of webpages.

Where to place floor lamps?
Because of their height, floor lamps look best when they're placed on the outside edges of your living room furniture arrangement. Try placing two in opposing corners of your space, or place a floor lamp behind your sofa, sectional, or reading armchair.

How many floor lamps should you have in a living room?
Most living rooms are perfectly suited to just one or two floor lamps – any more and the space might feel too busy. Place a single floor lamp where concentrated light would be most useful or flank a large sectional with two matching floor lamps.

What kind of floor lamp gives the most light?
LED floor lamps with semi-opaque diffusers or opaque upturned or downturned shades emit bright, far-reaching light. Floor lamps with multiple bulbs are brighter than single-bulb floor lamps.

How tall should a floor lamp be behind a sofa?
If you'd like to use your floor lamp for reading or other seated activities, it's best if its lightbulb is at your sitting eye level, or around 60 inches above the floor. Taller floor lamps used for more general lighting can be up to 72 inches tall without looking disproportionate.