Chef Missy Robbins and Sean Feeney

On a beautiful, balmy summer evening, Design Within Reach co-hosted the first in a series of intimate dinners and parties that will celebrate the art of hosting with talented tastemakers across the country. Our first dinner was held outdoors in the spectacular waterfront setting of Governors Island, a public park in New York Harbor, overlooking the iconic Statue of Liberty. Our hosts for this enchanted evening were Missy Robbins, the award-winning chef and co-owner of Lilia, Misi, and MP in Brooklyn, and her business partner and co-owner, Sean Feeney. We asked Missy to share her secrets for successful hosting, wherever you live.
"It's all about creating the experience"
In this case, the dramatic setting did much of the work: Guests were whisked across the water by boat from lower Manhattan, instantly setting the scene. Staff in golf carts drove guests to the site, Early evening cocktails (try Aperol and tonic!) and antipasti awaited them. "It was this amazing mix of casual and elegant," says Missy. "I used tablecloths and flowers grown on the island, neither of which I use at my restaurants, to make it feel special."

Indoors, lighting is key to creating the right ambience, says Missy, who's been known to frequently adjust the lighting in her restaurants. Use dimmers and candlelight to create a warm, romantic glow that still lets you see your food and the guests.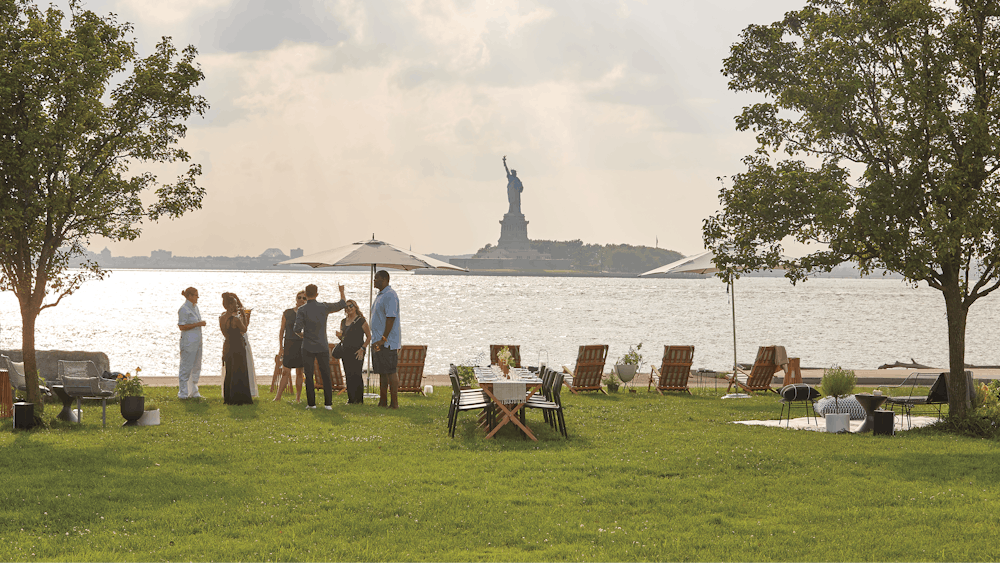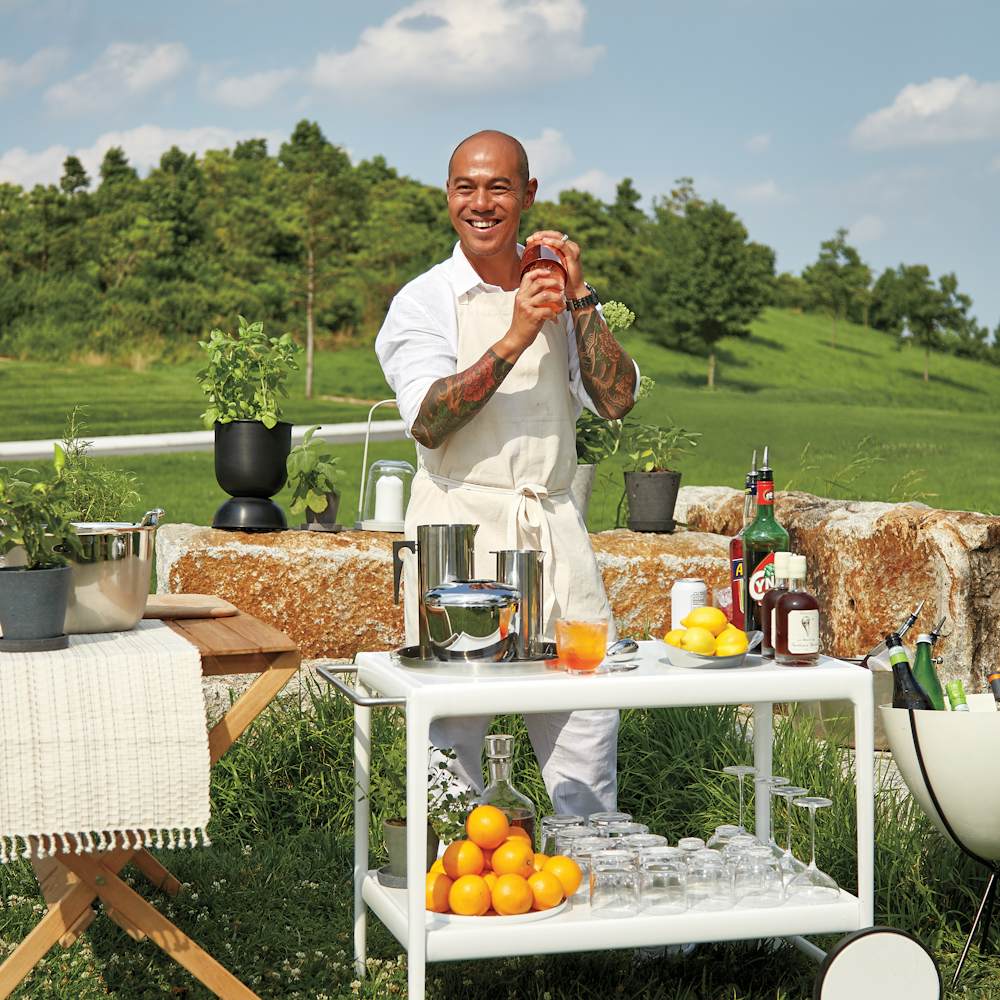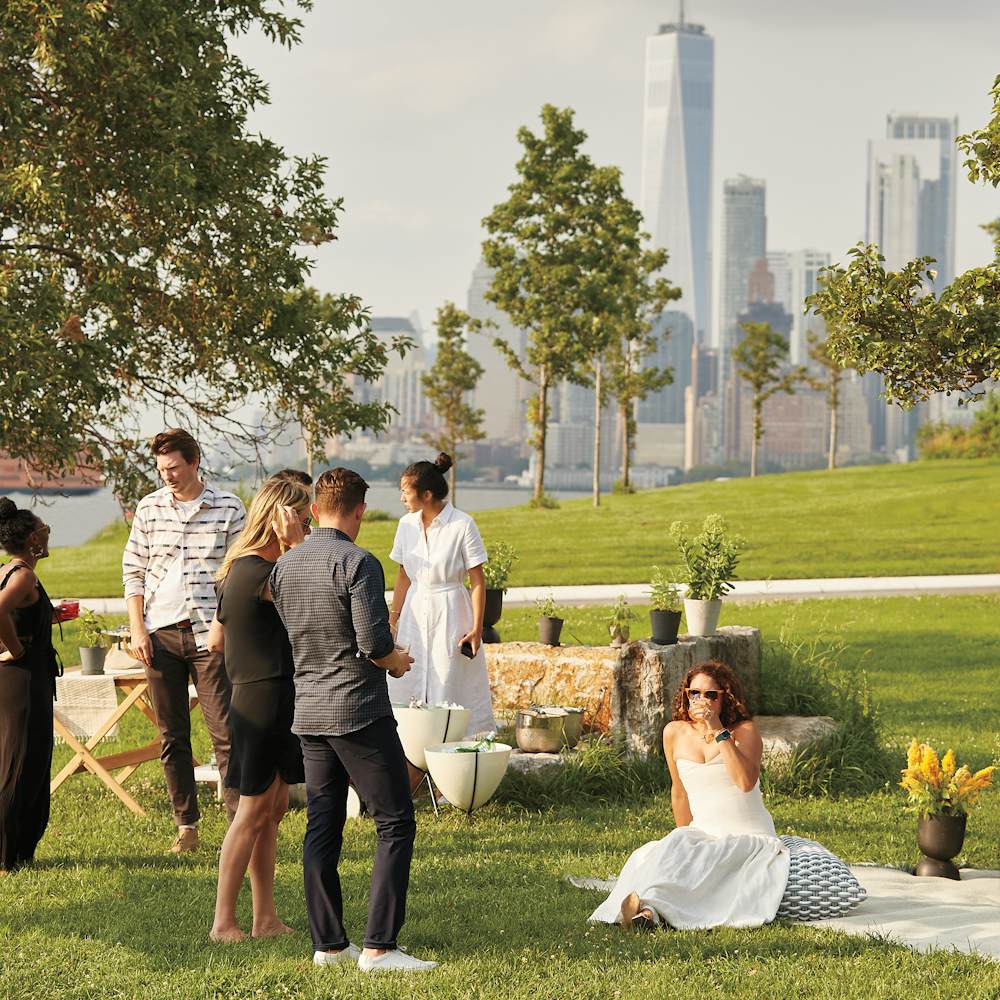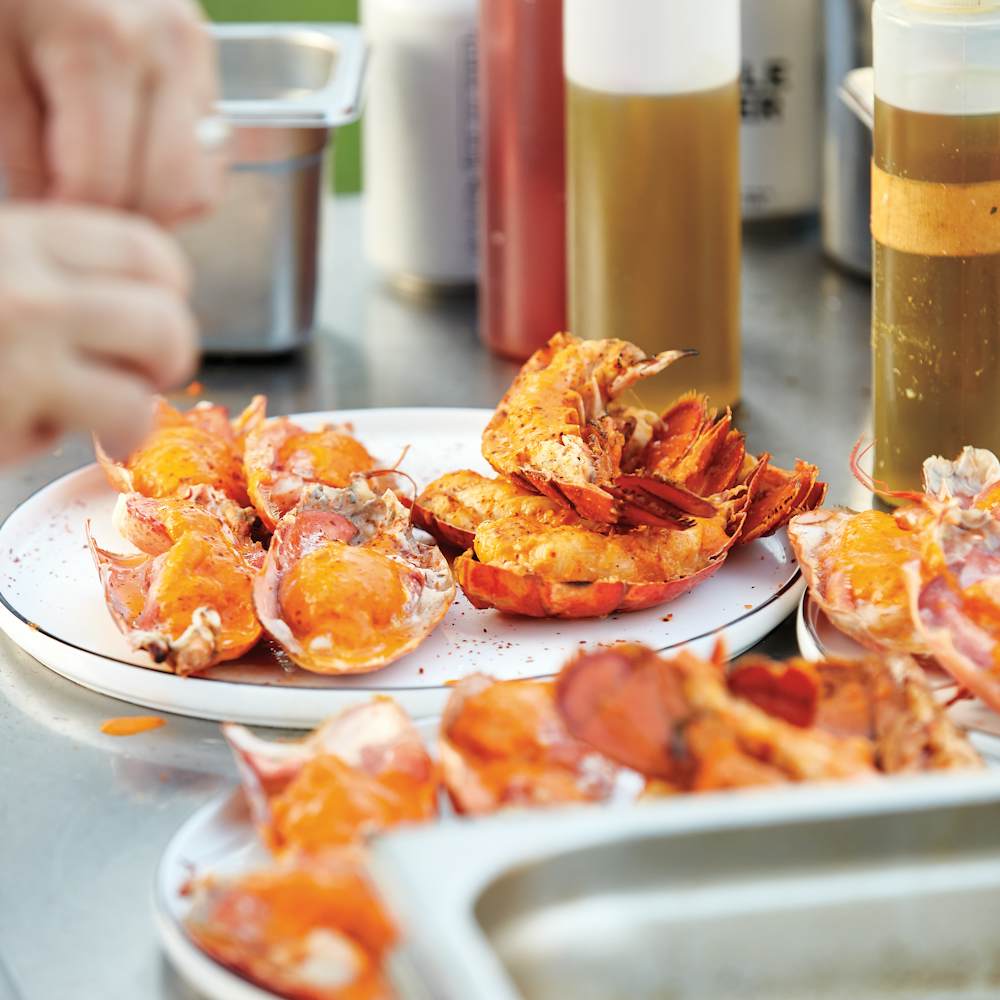 RECIPE FROM MISSY ROBBINS
Nectarine, Goat Cheese, and Arugula Salad
"This salad hits all the notes that excite the palate: sweet, acidic, bitter, spicy, creamy, tangy. It's an ideal way to showcase summer produce and is quick and easy, but still looks elegant and sophisticated. I don't dress the arugula in this salad; I prefer to leave it crisp and gently kissed by the dressed ingredients."

6 nectarines, halved, pitted, and cut into ½-inch-thick slices
Sea salt
Freshly ground pepper
3 tablespoons olive oil
2 tablespoons high-quality balsamic vinegar
4 ounces goat cheese, broken into ½-inch chunks
1½ cups arugula

1. Arrange the sliced nectarines on a serving platter. Season with sea salt and black pepper, then drizzle with the olive oil and balsamic.
2. Garnish with goat cheese.
3. Arrange arugula over the top.

© Breakfast, Lunch, Dinner…Life! By Missy Robbins with Carrie King, Rizzoli New York, 2017.
"I love entertaining outdoors. It's this amazing mix of casual and elegant. We were striving to create a very unique New York dining experience." —
Missy Robbins, chef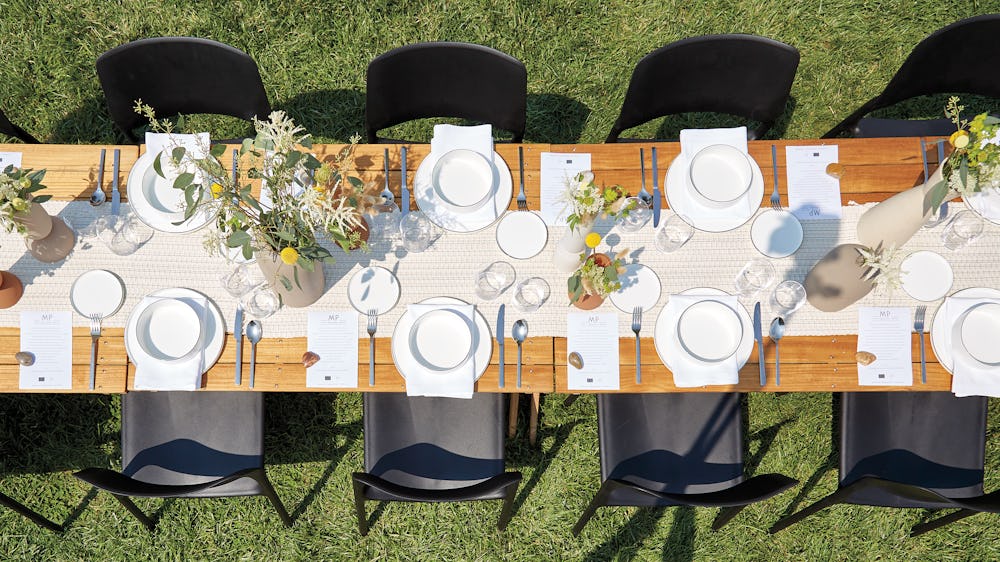 Serve family-style
"I always prefer to serve family-style," says Missy. "I don't think I've ever served a plated dinner to guests at home. We're serving a variety of dishes, and this way we can just bring them to the table as they're ready." Family style takes less time and gives you more flexibility and ease; it encourages sharing and mingling among your guests, and they can quietly skip any foods they don't care for.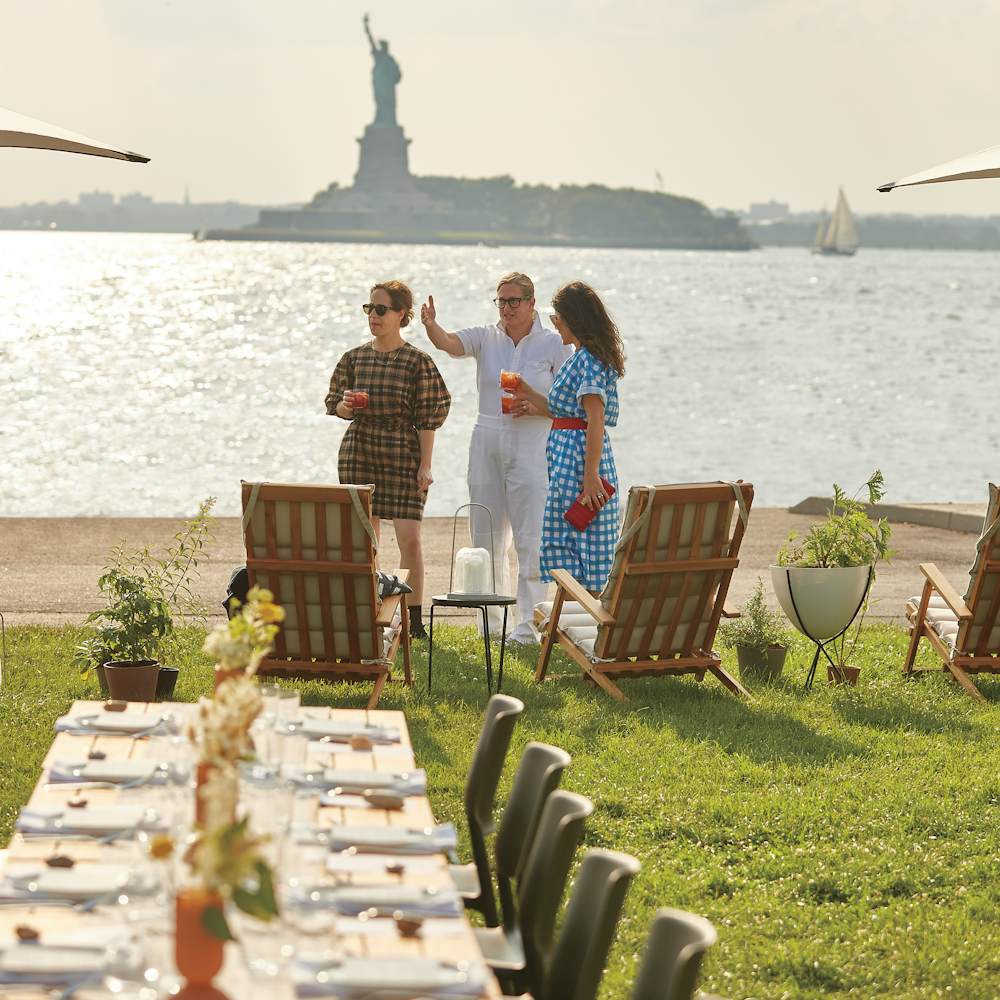 Be flexible
Things will go wrong, so just try to roll with it and course-correct, advises Missy. "You need to be able to 'read the room' and your guests. When we were serving the gelato for dessert, the sun was setting and everyone wanted to get up and take pictures – so now we serve the gelato in cups they can take with them to the waterfront."