FROM HOUSE TO HOME
Blank slate
In the space of just six months, writer-director Philip Wang (Wong Fu Productions) and podcast host Helen Wu (AsianBossGirl) got married, got pregnant, bought their first house in Los Angeles, and gut-renovated it. The 1957 three-bedroom house was covered in dark brown carpet and red linoleum, with pink bathroom fixtures. "We had to make so many decisions so quickly that we just created a blank canvas and decided we'd add personality later with furniture and art," says Philip.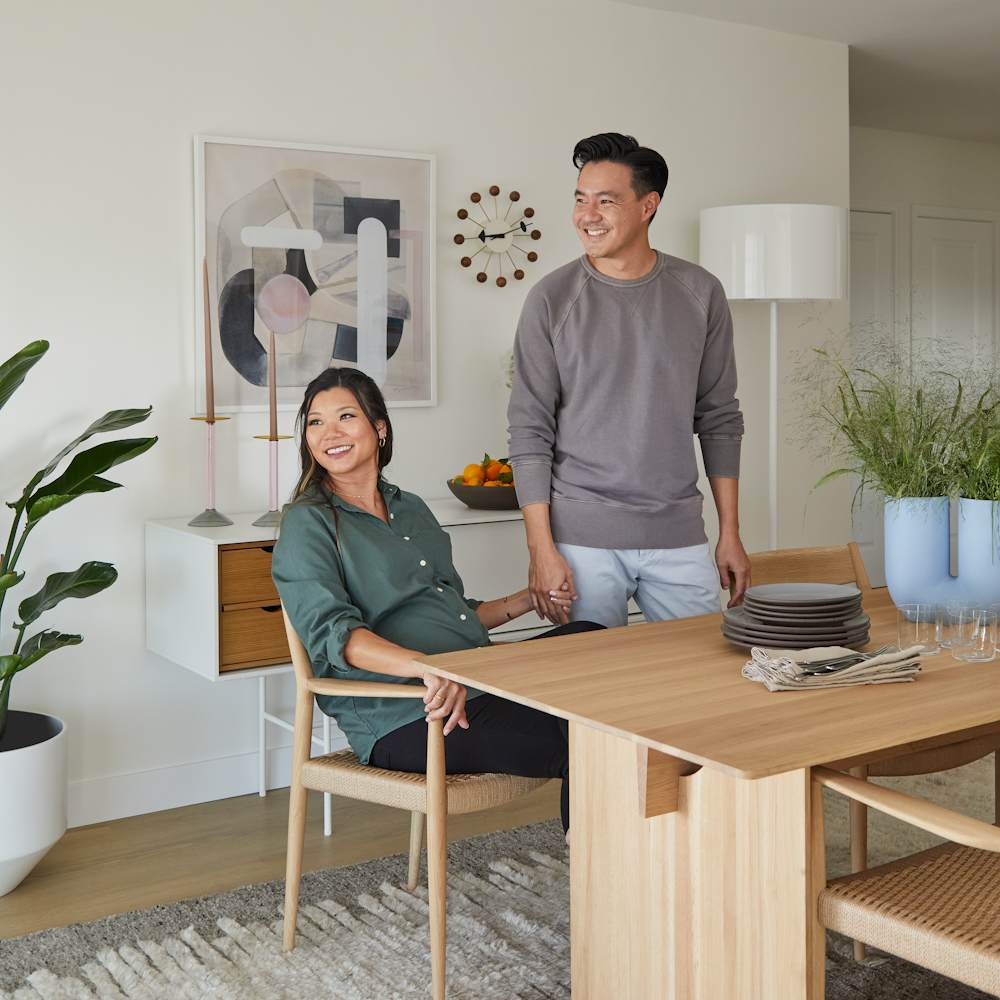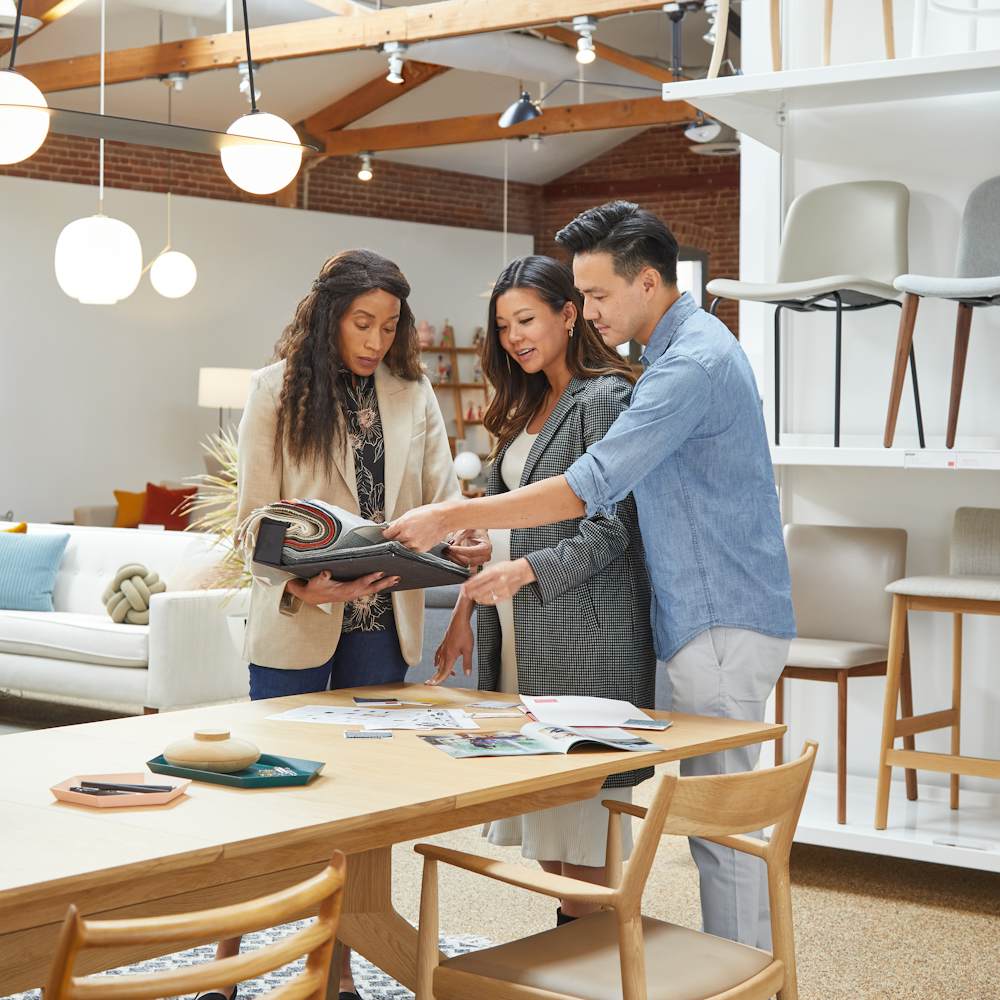 DWR to the rescue
With their parents coming to visit for a Chinese tea ceremony to celebrate their Covid-postponed marriage and a baby on the way, Philip and Helen were on an extremely tight timeline. They met with DWR design pro Lisa Esters Niemeyer in the Los Angeles store to take advantage of our complimentary design services.

"I wanted a wabi-sabi, minimalist feel with neutrals," says Helen. The couple loves to entertain, and the dining room is where they eat and sometimes work, so they wanted it to feel like a serene retreat. Lisa met with them in-store to select furniture like the Karimoku Dining Table and Chairs that could be delivered quickly, and she helped them choose everything from the rug to lighting to art. Her expert 3-D rendering, below, gave Philip and Helen a clear picture of what everything would look like in the actual room.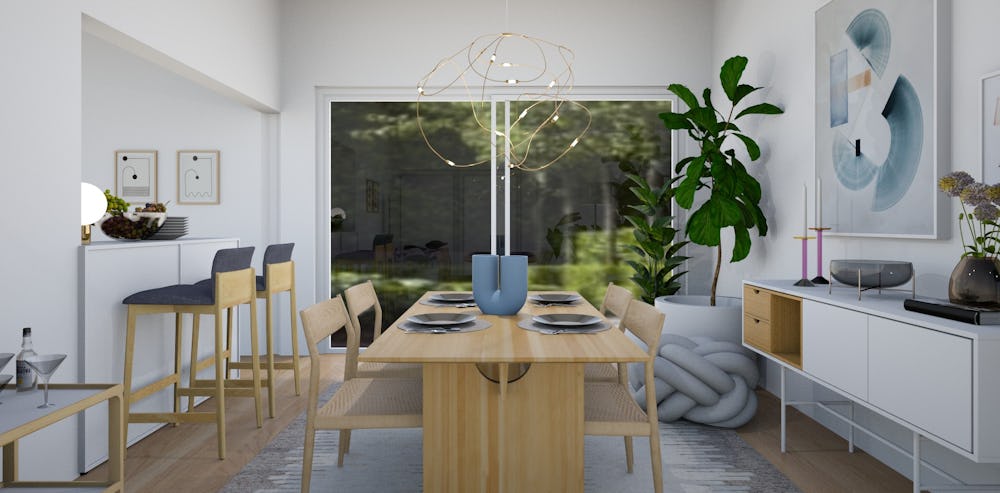 From bare to beautiful
"They're a very busy couple so I wanted to create a room that was calm, light, and airy," says Lisa, "with texture and subtle color to add interest." The end result is clean and minimalist, but with warmth and personality.

"I like to work on one room at a time, so clients don't get overwhelmed," says Lisa. "We tour the studio and talk about what they like and don't like, I pull out swatches and we look at colors. During covid, people show me around their space with a smartphone tour and take measurements. Then I put together a mood board of ideas for them to react to. Once the project was finished, I was thrilled to see how happy Philip and Helen were with the results." Phil and Helen concurred: "We absolutely love it." Adds Phil, "I could sit in here all day – it's now my favorite room in the house."
"When you're not a design professional, even small decisions can feel very big. Working with Lisa made the process so much easier and less stressful. Her ideas were exactly what we wanted." —
Philip Wang