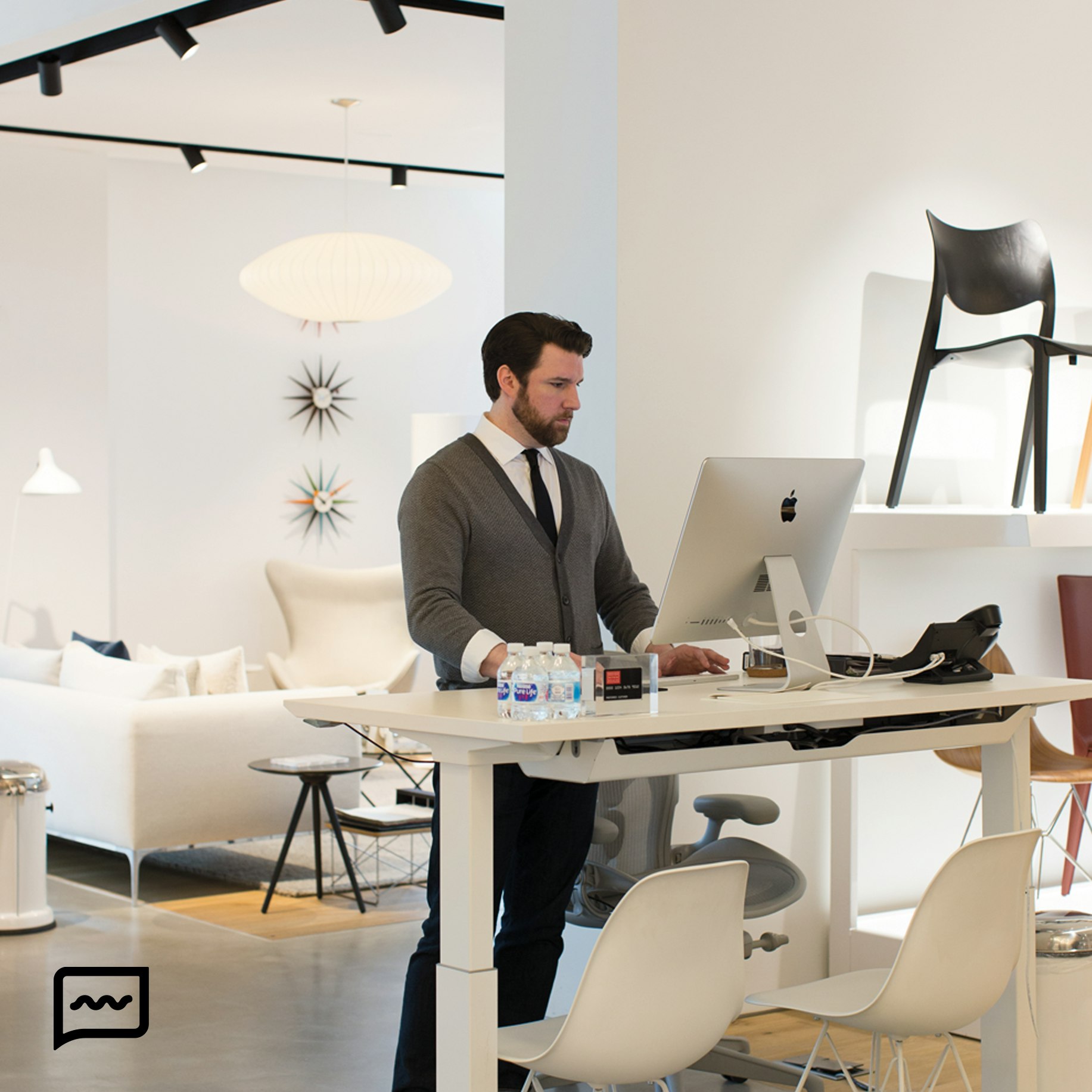 Any questions so far? We can help.
Complimentary design services including expert design consultations, in-home measuring and 3-D renderings of your rooms.
Modern Mirrors
Mirrors offer us the ability to see ourselves in real time and are essential home accessories in bathrooms, bedrooms, entryways – anywhere it might be helpful to straighten your tie, perfect your makeup, or check your outfit. But beyond their utility, decorative mirrors can be compelling parts of a well-decorated home. Not only can modern mirrors from Design Within Reach add dimension and light to a space, but they can also act as compelling pieces of decor all on their own, with unique frames and shapes that set them apart from traditional mirrors.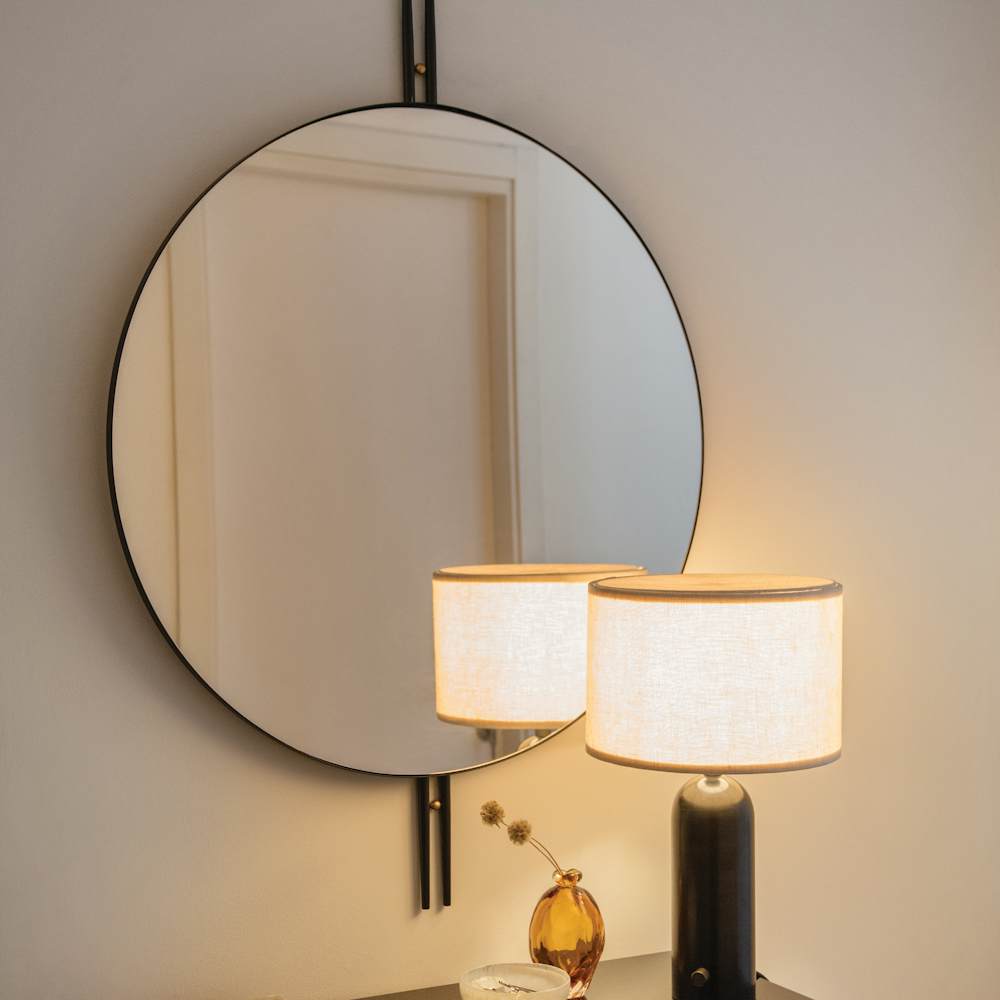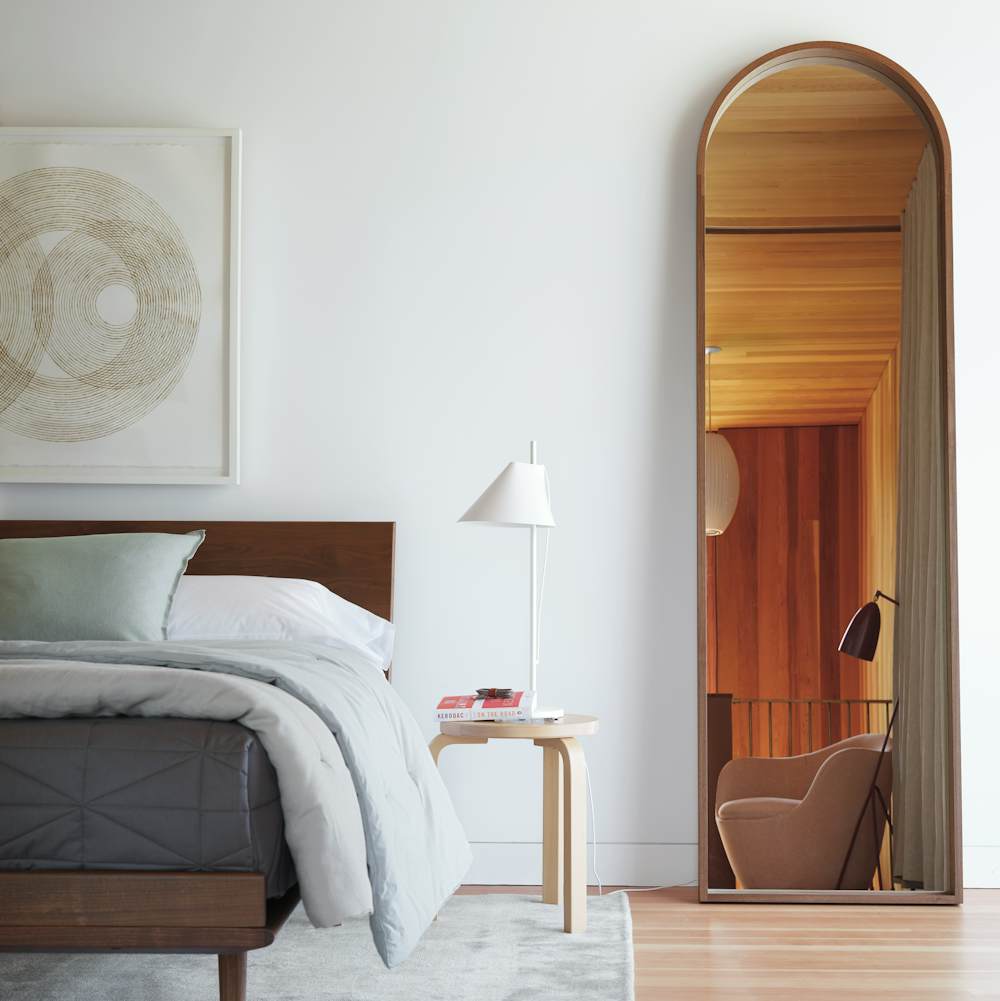 How to Choose & Place Modern Mirrors
Naturally, wall mirrors are ideal as bathroom mirrors hung above a bathroom sink or vanity. In a small bathroom, consider a decorative mirror that will add a little style to the space. In a shared bathroom with multiple sinks, consider a large wall mirror spanning across the entire bathroom countertop, or place individual wall mirrors above each sink for a more private, personalized feel. For a bedroom vanity mirror, consider hanging a round mirror or arch mirror above a dresser or desk. Or make use of unused space and hang a full-length over-the-door mirror on the back of a bedroom door, for the perfect place to check an outfit.

In small spaces, consider the impact a large wall mirror or floor mirror might have on the room. Against a blank wall in your living room, think about leaning a large arch floor mirror, which will resemble an arched entryway into a whole new space and make your living room feel much larger than it really is. Or replace a whole wall in your apartment kitchen or bathroom with a large, frameless mirror to visually double the space. Also, don't forget to consider the position of your real windows when placing mirrors throughout your home. Place a mirror opposite a window or opposite the sun at certain points in the day to fill your space with light.