FINDING FORM
A visit with Hlynur
Atlason in his New
York City studio
Hlynur Atlason, born and raised in Iceland, now lives and works in New York City, where we recently visited his SoHo studio to learn more about his design process for the new Rísa Recliner, designed exclusively for DWR.

Atlason has a great talent for looking at furniture forms afresh and reinventing them by paring down excess, introducing soft curves, and making them at once more modern and more inviting, as he's done with our best-selling Lína Swivel Chair (and new Lína Sofa) and the Vala Swivel Recliner.
Finding the essence
For the new Rísa Recliner ("Rísa" means "rise" in Icelandic), "We started by editing away a lot of the unnecessary upholstery and making the structure visible," says Atlason. "We wanted to reveal the frame, which is this beautiful cast aluminum that we're able to sculpt and make a feature. Everything anchors to that, which allows the seat to float away from the frame."
Creating a balance
"If you look closely, things curve just a little bit, are a little softer, and flow into each other," points out Atlason, "to make the chair not only more comfortable to sit in and touch but also more inviting to look at."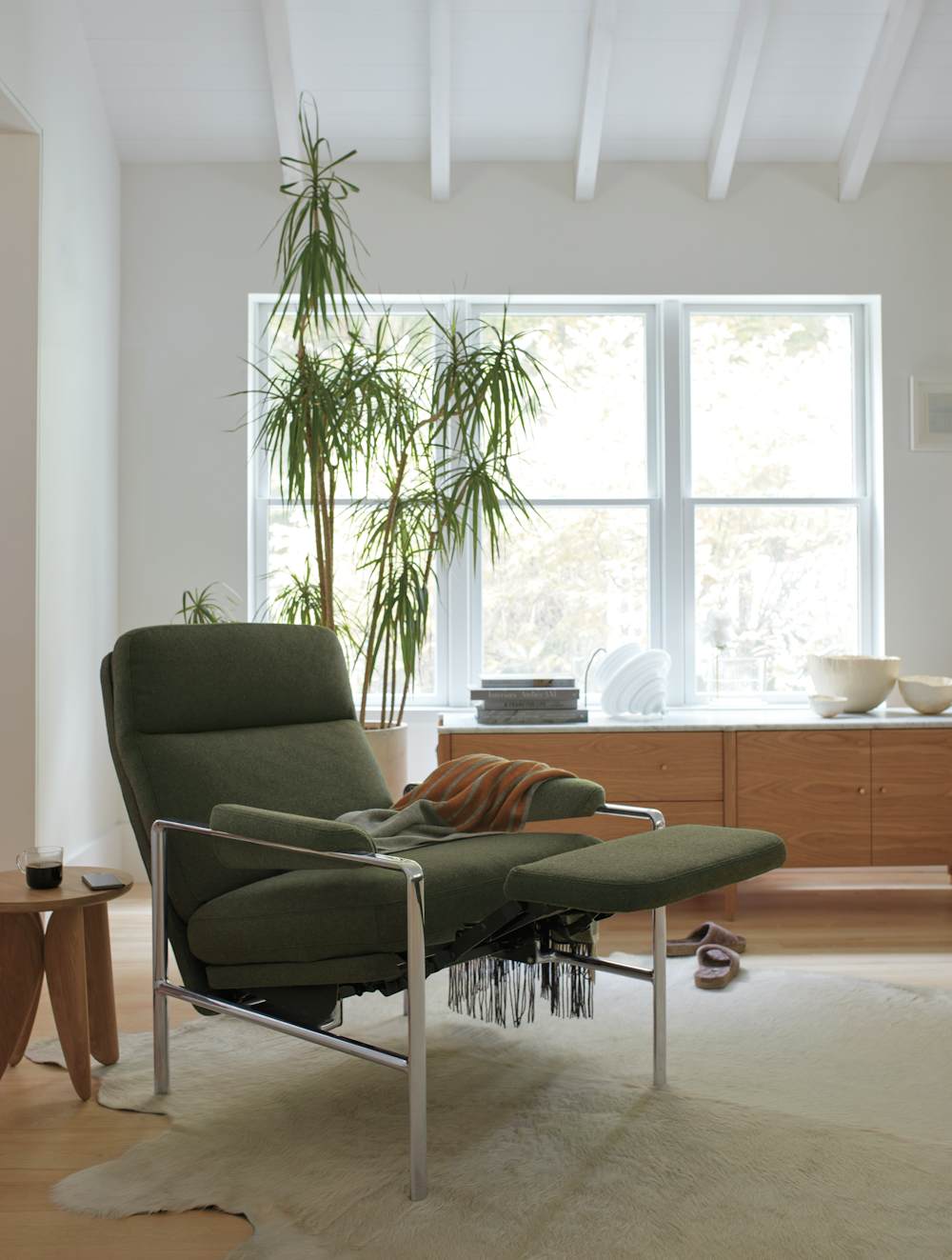 Floating weightlessly
"For this chair, how it looks in the reclined position is equally as important as the upright position. I wanted it to look really beautiful, almost like a chaise," says Atlason. The end result is a supremely comfortable, three-position recliner that seems to float.
"We wanted to create a modern, tailored recliner that also projects comfort." —

Hlynur Atlason