FROM HOUSE TO HOME:

ELIZA BLANK
How to furnish an
open-plan room
Last year, Eliza Blank, founder and CEO of the popular houseplant retailer The Sill, her husband Steve, and their two-year-old daughter Faye gave up their New York City apartment and moved upstate full-time, working remotely. They decided to redo the dilapidated old barn on their property to create a guesthouse for visiting family and workspace for themselves.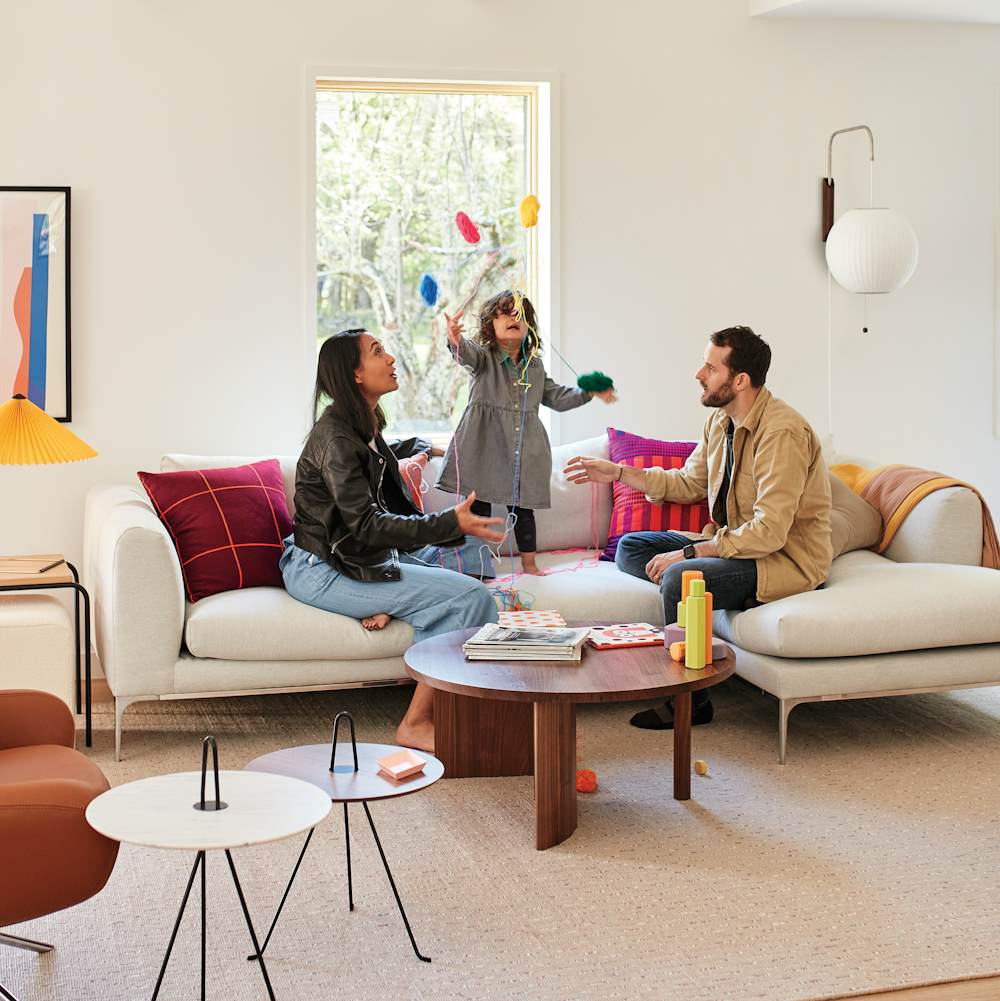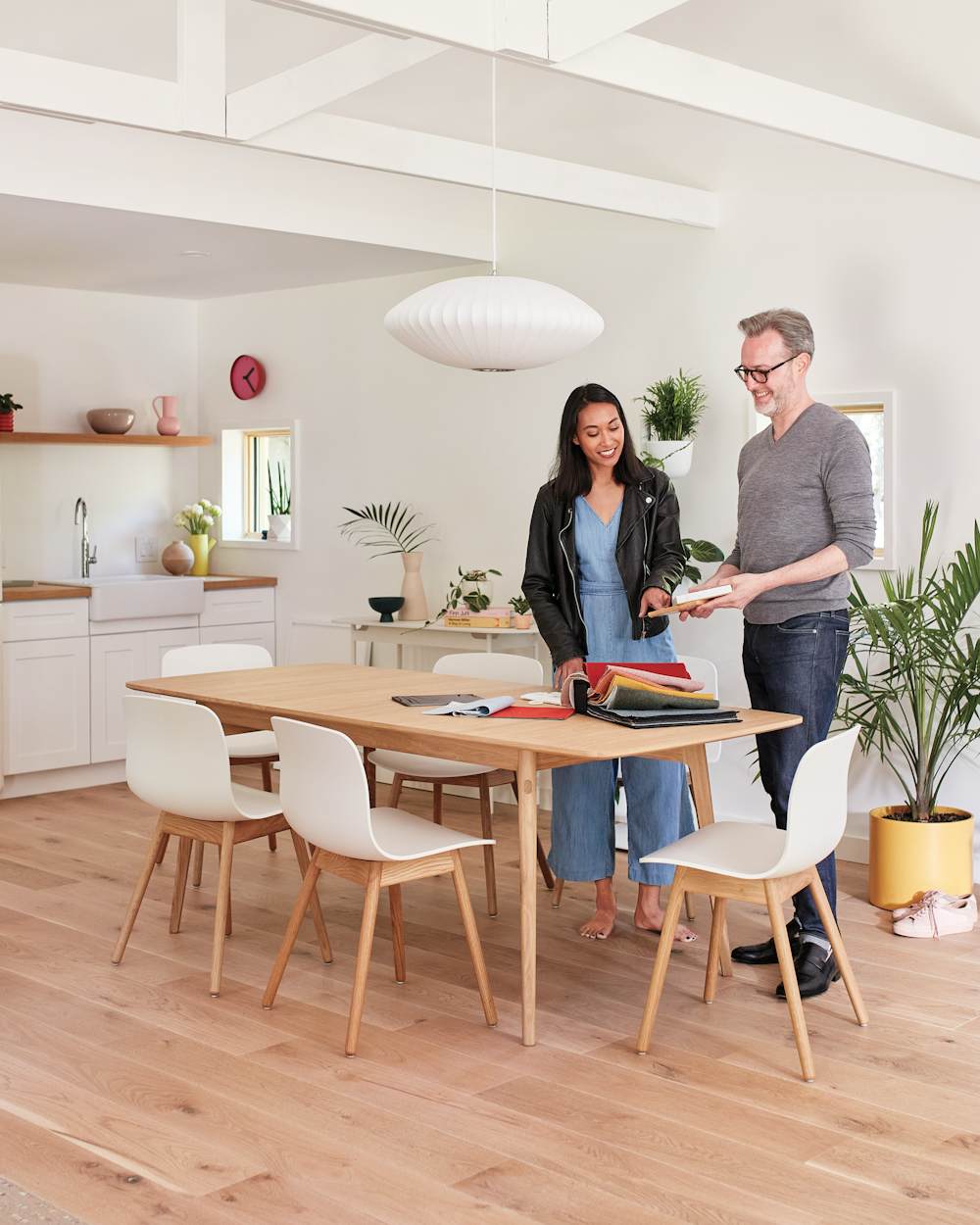 As a busy CEO, Eliza didn't have much time to devote to the project and wasn't sure how best to arrange the open-plan room. Enter DWR design expert Barry Snowbarger, from our NYC store. He met with Eliza virtually, in the store, and at home. Barry designed a floor plan to organize the open space, which is often challenging for people to figure out. He then helped Eliza furnish it start to finish, taking into account her needs for the guesthouse.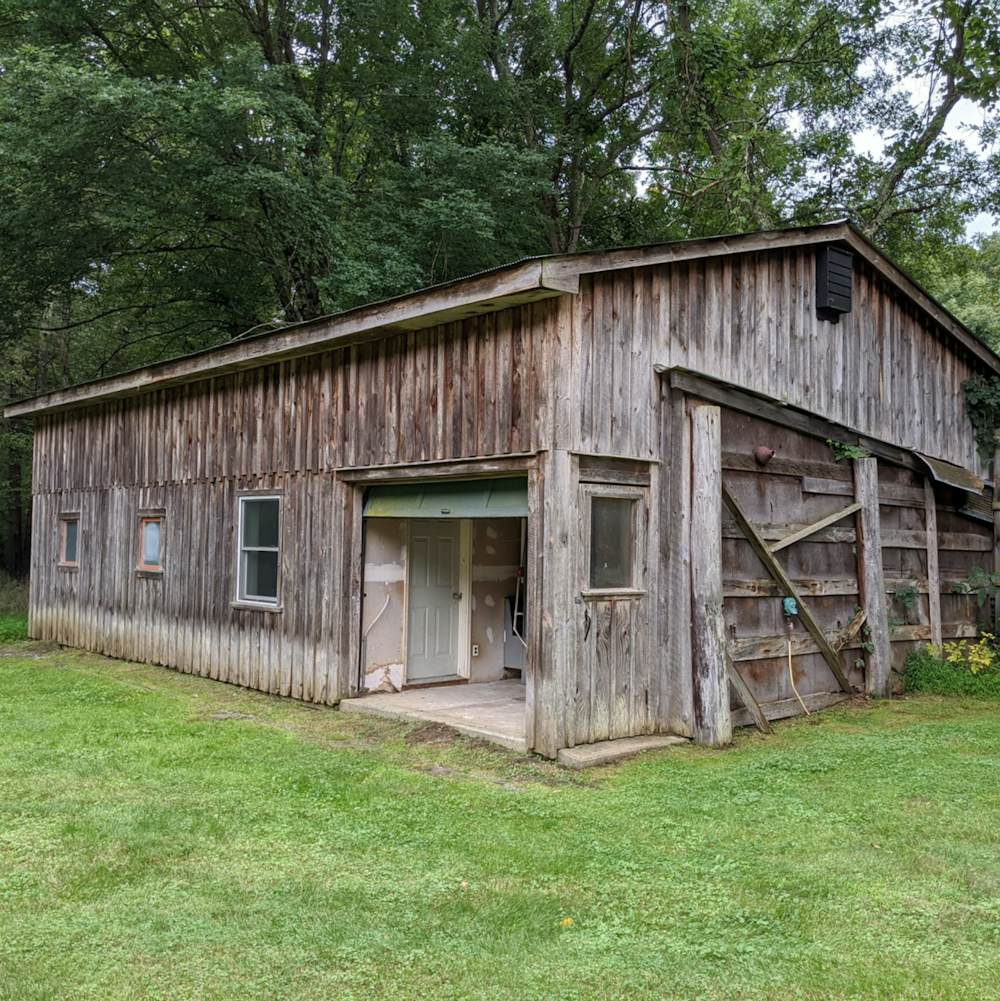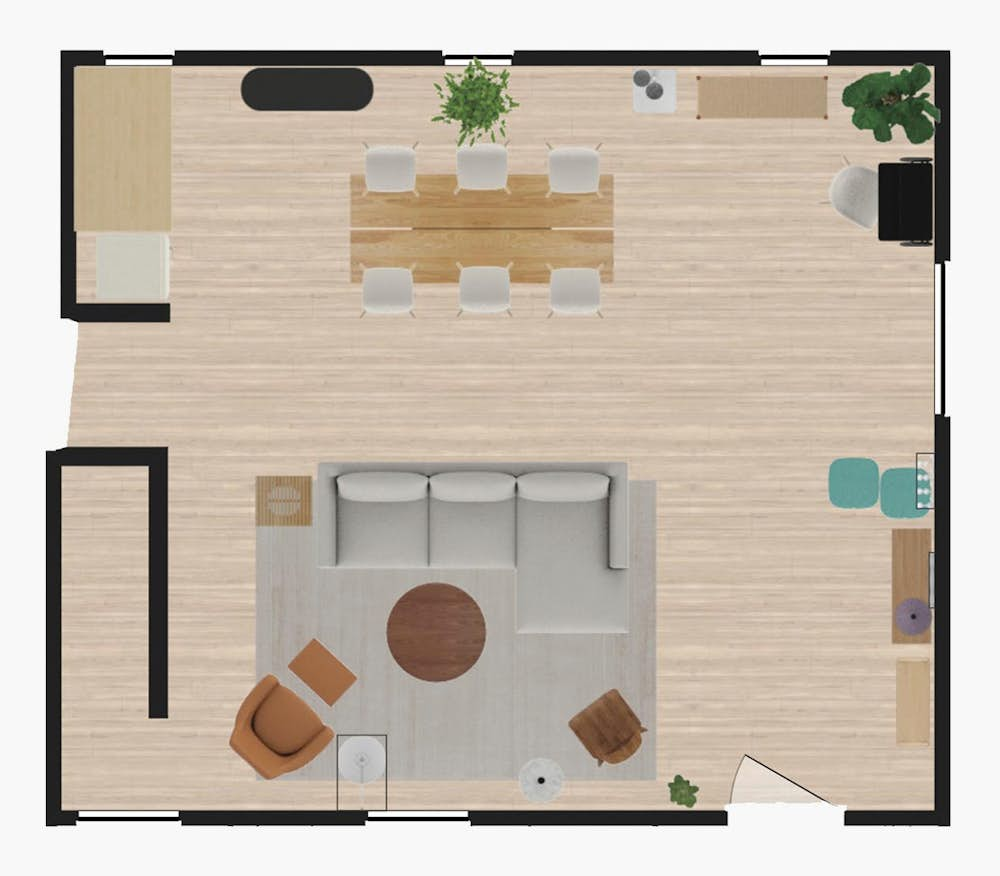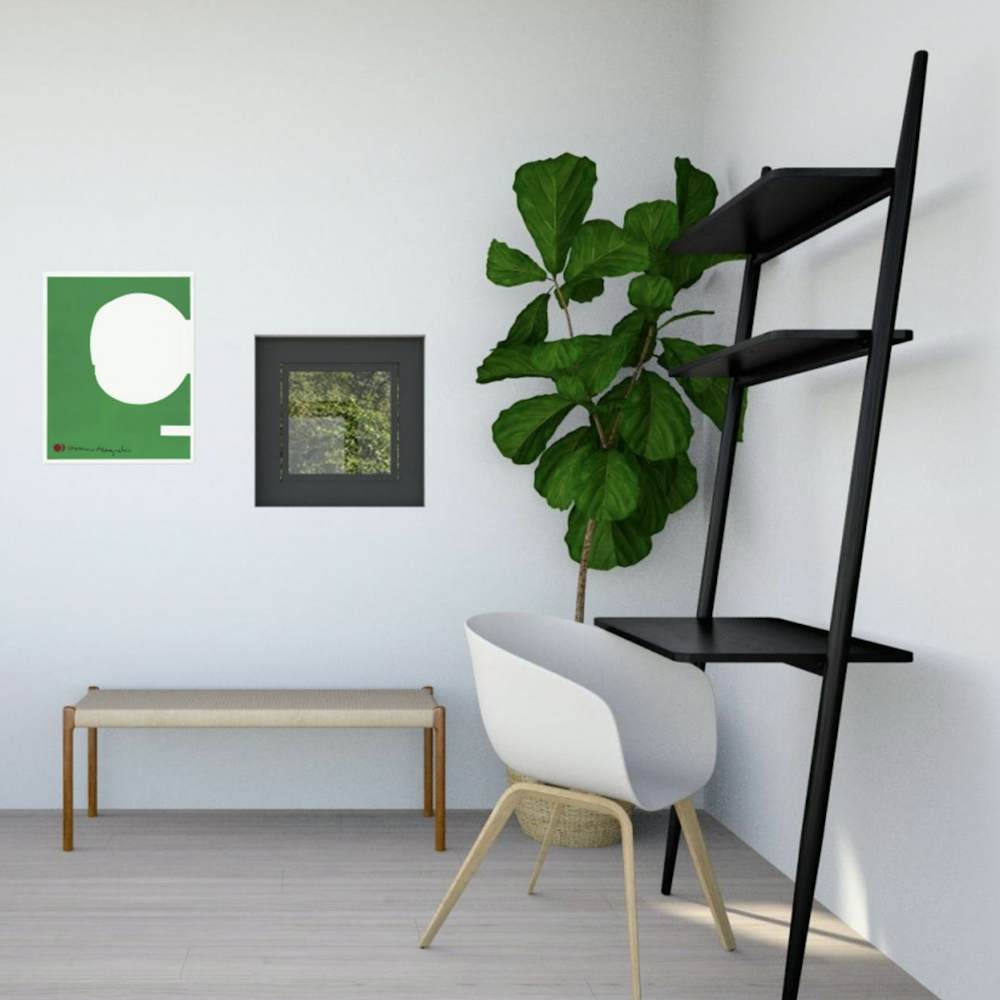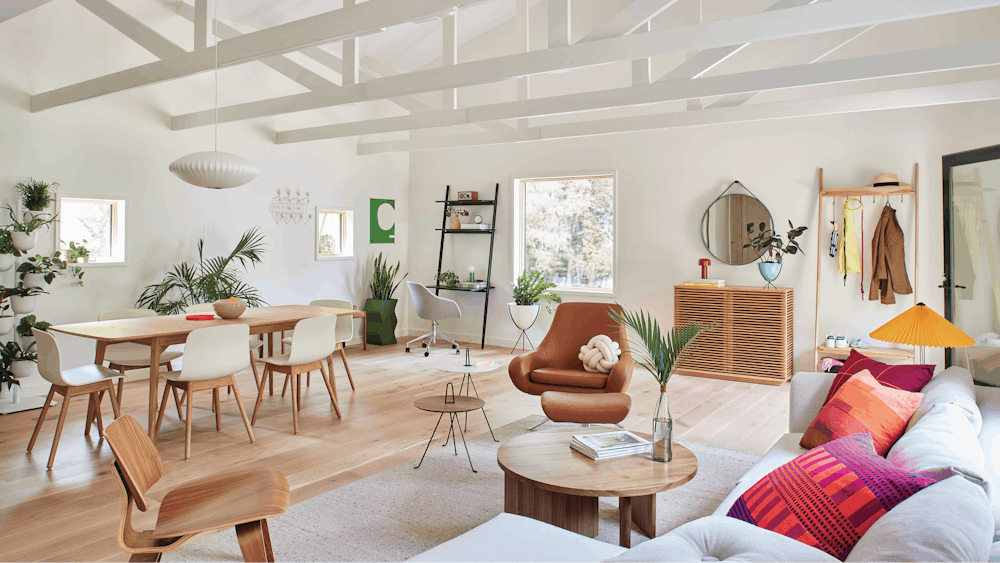 "I've never worked with a designer before. I loved getting to discuss our vision and then see it come to life, with just the right elements to make it feel like us, and like home." —
Eliza Blank
Here's what Eliza learned from Barry:

Zone the space. "We organized the space by activity," explains Barry – with living and dining areas, and smaller entry and work areas.

A rug and sectional help define an open living area. With durability in mind, Barry suggested using the Tramonto Outdoor Rug, which stands up well to traffic yet is surprisingly soft. "Go for the largest size rug possible," advises Barry. "A 9' x 12' rug actually made this space feel larger." An L-shaped or chaise sectional also helps define borders in an open plan. Eliza chose the Jonas Sectional in a family-friendly Maharam Mode fabric. "With kids, a performance fabric is key," says Eliza.

Choose multipurpose pieces. "I always suggest swivel chairs in an open space so you can face in any direction," says Barry. A pair of easy-to-move Tipi Tables and a Fellow Nesting Table with Pouf provide great flexibility. The expandable Dulwich Table provides plenty of room for Steve to host client meetings and for dining. Eliza prefers the focus that comes from working at a desk, so Barry fit the slender Folk Ladder Desk against one wall.

It's okay to mix woods. "Barry reassured me that different wood tones provide nice contrast, and he suggested black frames for the art to connect to the black desk," says Eliza.

Add color with accessories. Keep large, big-ticket pieces neutral, and layer in brighter colors in easy-to-change accessories such as artwork, pillows, and plants.