AT HOME WITH
JASMINE ARCHIE
Color outside the lines
When photographer Jasmine Archie lucked into this amazing Austin rental, she got to play with every color in the crayon box.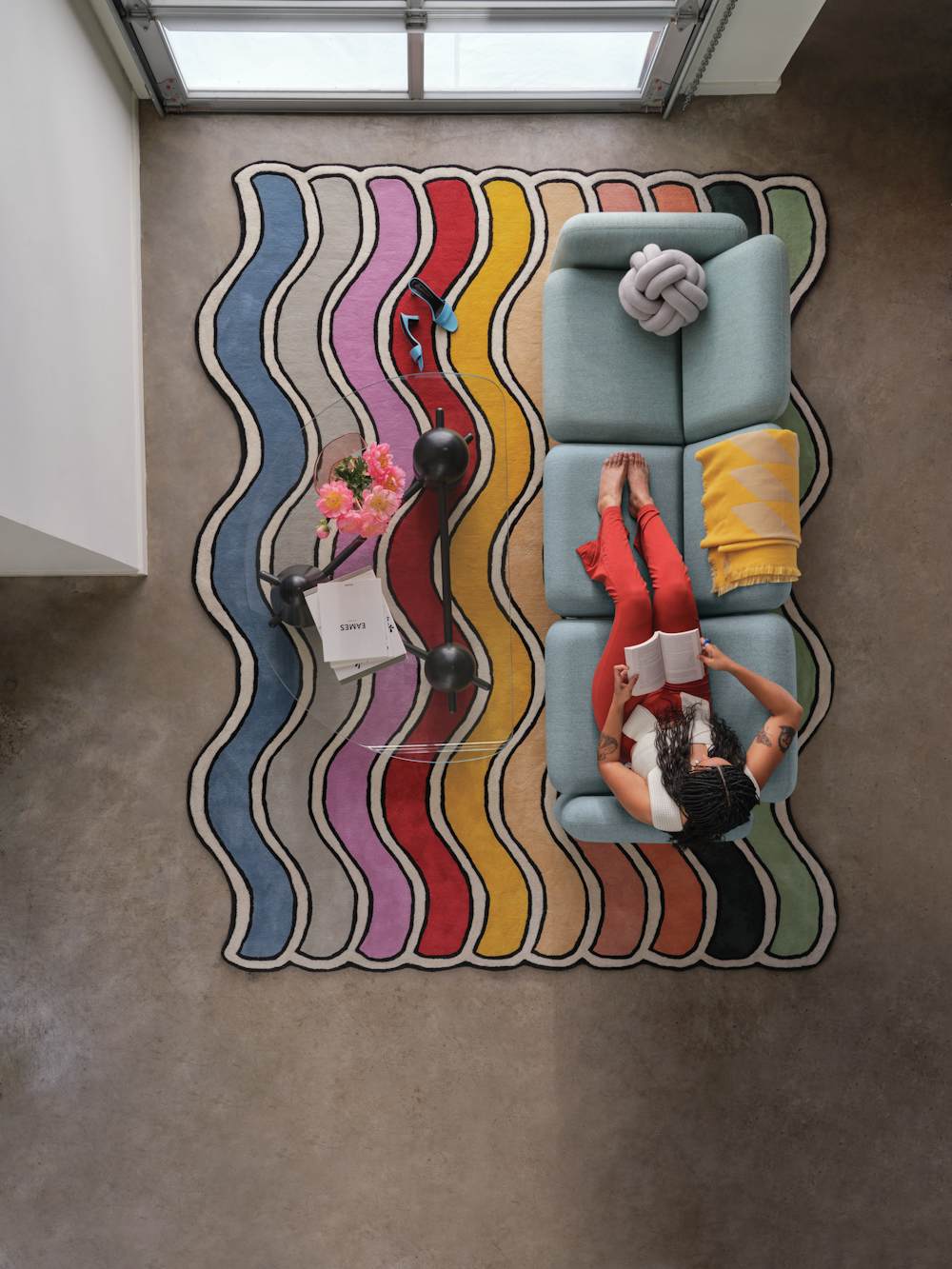 At the young age of twenty-five, photographer Jasmine Archie has already developed a surprisingly self-assured sense of style. A bit of a nomad, she's lived in Nashville, Los Angeles, and now Austin. Developing her eye as a portrait photographer has no doubt contributed to her love of color and design confidence. It also helped to find this amazing gem of a house – on Craigslist, no less – where the double-height space provided a soaring backdrop for all her collecting finds to come together.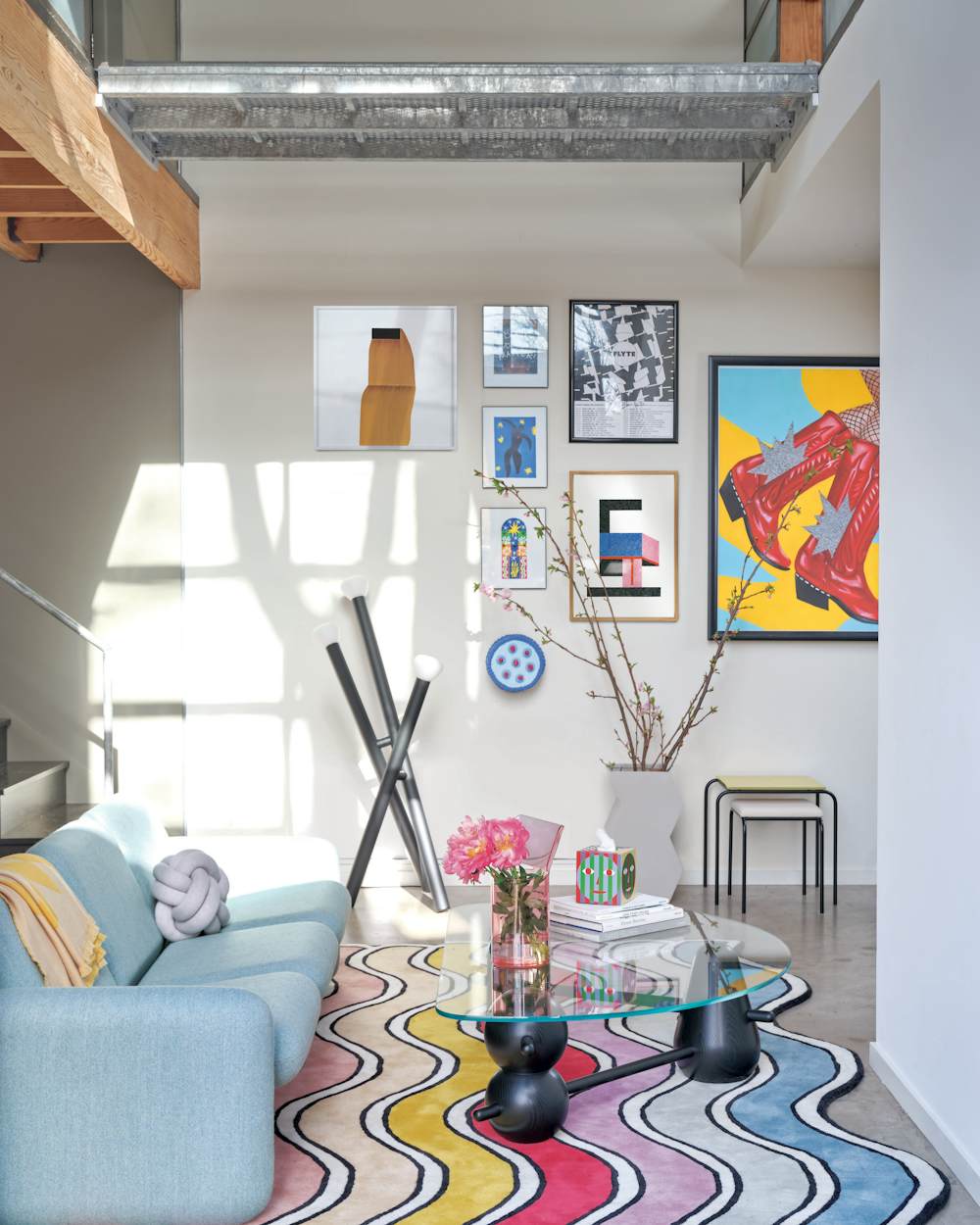 Jasmine's vibrant art collection reflects her love of color and guided her bold choice for the rug, pulling it all together.

The lofty but compact 750-square-foot carriage house incorporates industrial elements behind its more traditional shingle exterior. There's an open steel grid bridge connecting two small upstairs rooms and a double-height glass-paned garage door that floods the living area with light, lifting up to create a completely open indoor-outdoor space.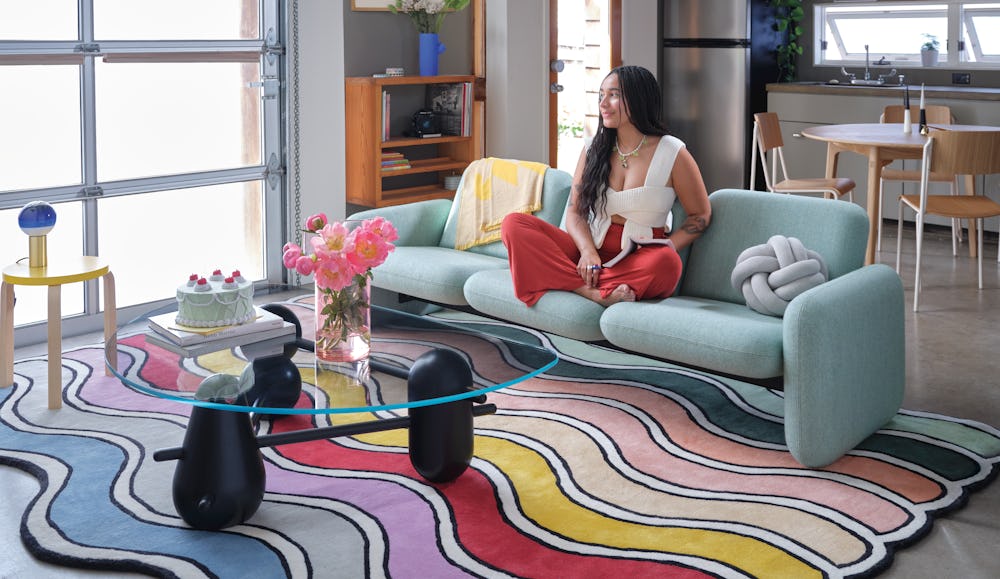 "I don't even notice that I end up with a lot of color, but if you look at my photography, it's just what my eye loves – bold and vibrant things." —
Jasmine Archie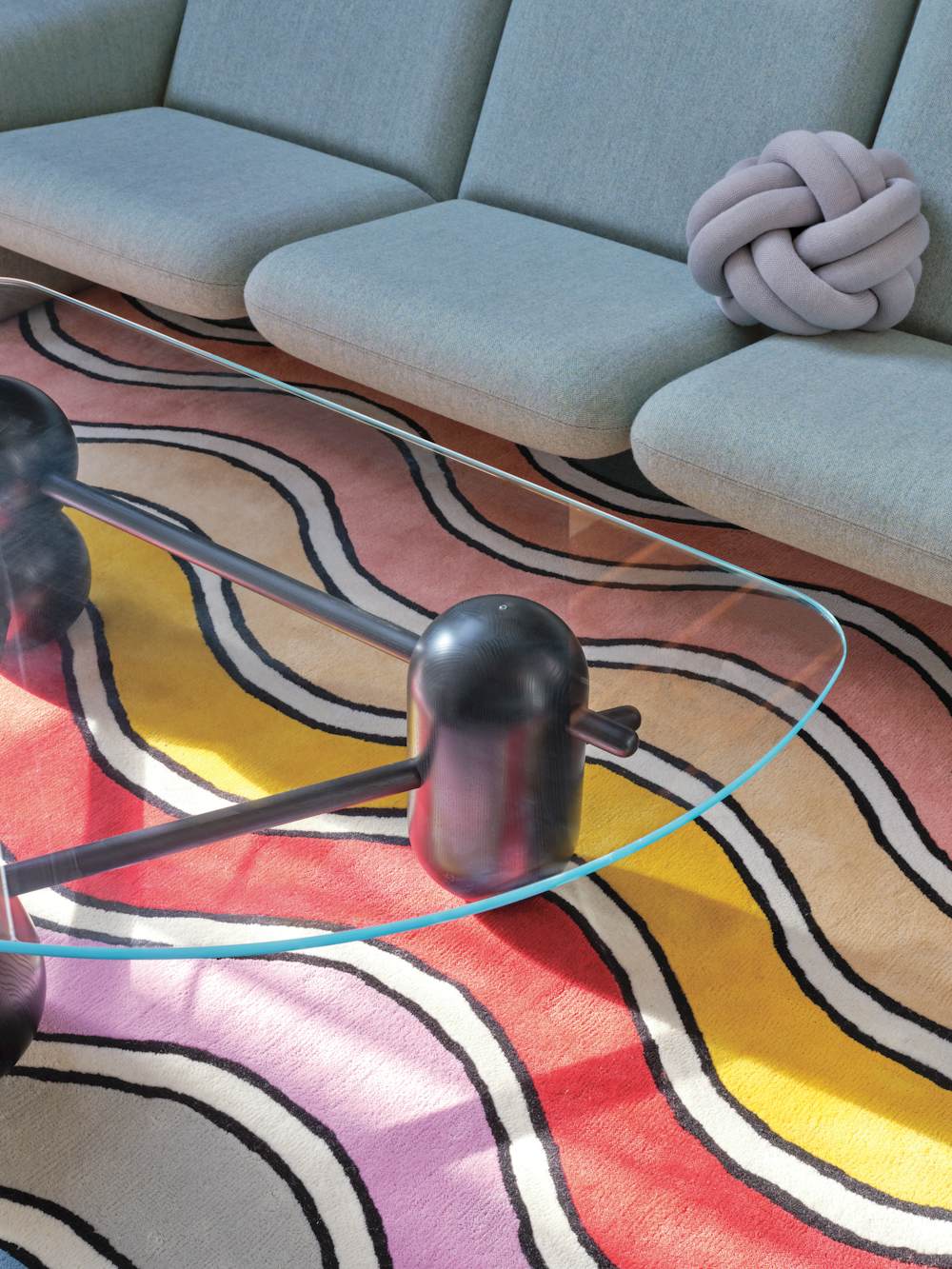 "Color provides a nice contrast to the grey concrete floors and natural wood in this house," Jasmine notes. While the rug is bold, the Wilkes Modular Sofa, in powder blue, connects with the bright palette while sounding a softer note. As Jasmine says, "Color is just what my eye loves."